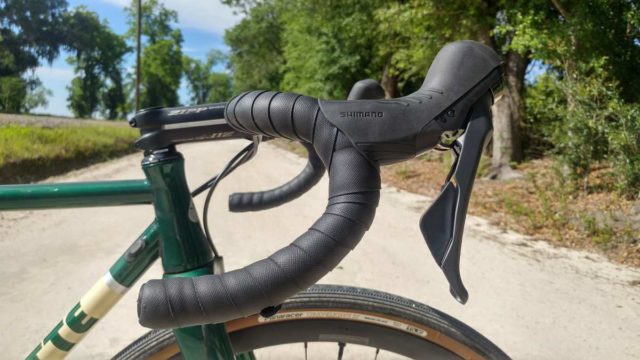 "Following a multi-year global market study, product testing and development process, Shimano introduce the world's first dedicated gravel component line: SHIMANO GRX. New for the 2020 model year, the SHIMANO GRX 800 series offers 1×11 and 2×11 drivetrains – with mechanical and Di2 electronic options – that allow riders to tailor their mixed surface riding experience and Explore Beyond." – Shimano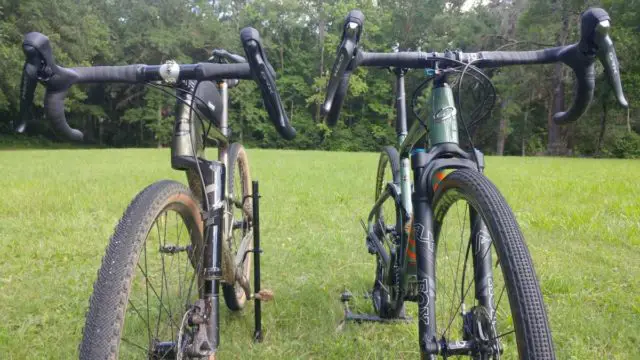 Spanning a review period of over nine months, I've been fortunate to ride and review the GRX mechanical groupset for 1x and 2x on some very nice bikes; Titici GR02, Niner RLT 9 RDO, Niner RLT 9 Alloy, Niner MCR 9 RDO, Cannondale Topstone Carbon Lefty and the steel Ritte Satyr. That's a lot of bikes! I've ridden them in areas ranging from the mountains of Northern California to the hinterlands of Florida and Georgia. I've also ridden and reviewed the Di2 version of GRX.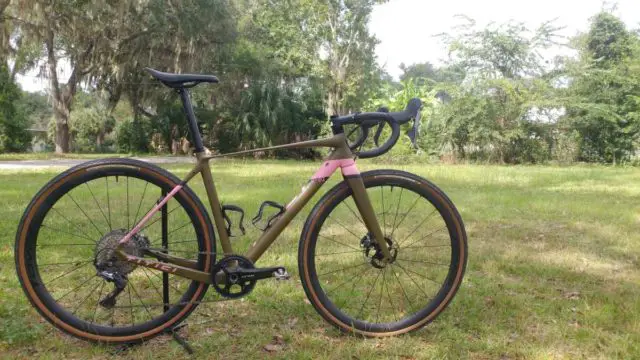 Unfortunately, I cannot list individual component weights because I've never received GRX in build kit form, but they are available from other reputable websites.
Shimano GRX Mechanical 1x & 2x Long Term Review Video
Shimano GRX 1x & 2x Mechanical Shifting
Due to their mechanical design, these shift levers aren't on the same level of comfort as GRX Di2, but they are comfortable nonetheless. I never wear gloves unless it is cold, the hood covers offer plenty of grip and with the pronounced hook at the front of each shift lever, there is plenty to hang on to with no fear of losing your hand off this shifter. There has never been any hand pain or discomfort, despite riding many eight hour rides, and on one occasion, a 193-mile ride, all on GRX mechanical.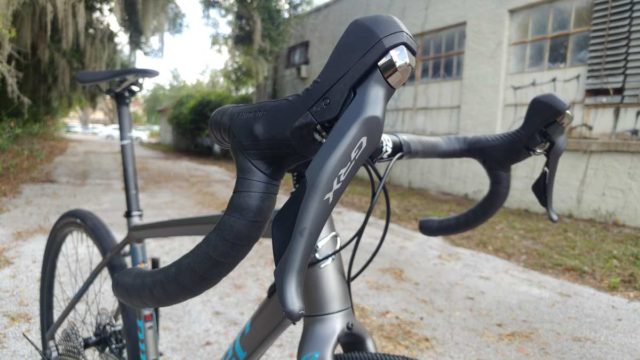 I never used to like how Shimano mechanical shifters felt, they were always too soft, it was difficult to know if the shift had engaged. Additionally, I found it easy to overshift. With GRX, you know you're getting a shift without a harsh clunk, not much effort is involved, and overshifting isn't an issue.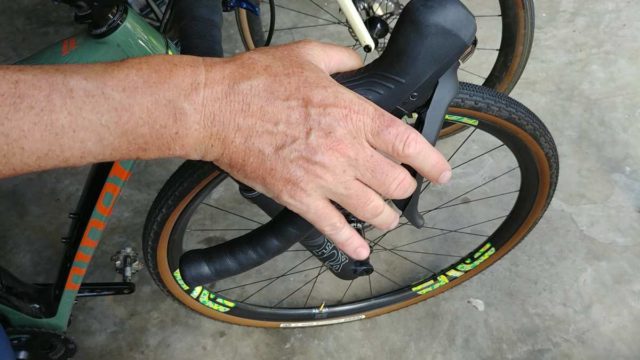 Shimano's shifting mechanics haven't changed, the inner lever shifts down the cassette, one gear at a time, whilst the upshift swing of the brake lever can shift one or many gears up the cassette. Shifting the front derailleur for a 2x setup is equally simple, but to be expected, that shift will take more effort.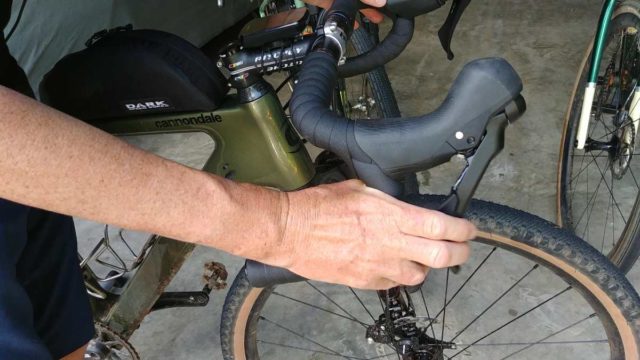 The GRX mechanical levers don't have the higher brake pivot point of GR Di2, but they still facilitate powerful braking from the hoods, and for more power, it's even easier on the drops, which is the only way to descend, in my humble opinion. Be sure to check out my video on descending on a gravel bike, including tips from Dave Zabriskie!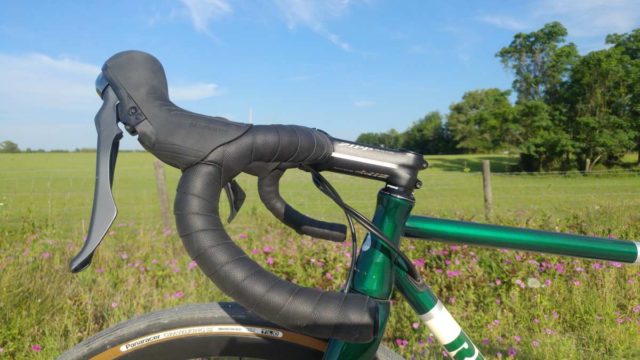 For the 1x shifter setup, the left brake lever is just that, a brake lever, but I understand there is a new version of the left brake lever available (ST-RX810-LA) to actuate a dropper seatpost. Alternatively, Shimano offers a dropper seatpost lever that is installed onto the drops, versus actuating from the left shifter. The advantage of this lever is you can run a 2x drivetrain with a dropper seatpost.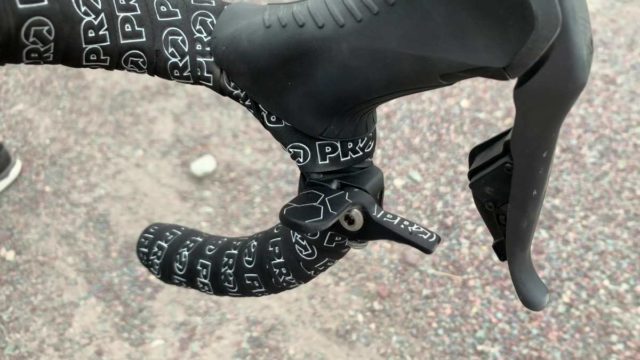 GRX's mechanical shifters are comfortable on mildly flared bars, which I'm not a huge fan of, but that same comfort will cross over to traditional compact drop handlebars. They don't place your hands in a weird angle, which bodes well for long days in the saddle.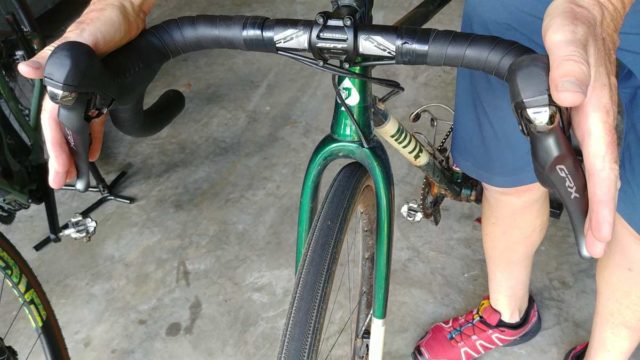 Shimano GRX 1x & 2x Mechanical / Hydraulic Brake Feel
The overall braking experience is much improved vs Shimano's first attempt at drop-bar shifting with the Di2 RS685 lever. As I like to call it, that vague hyperspace feeling of waiting for the brake pads to contact the rotor after you've depressed the brake lever. Now, the brake pads make contact much sooner. They're impervious to bad weather, they simply work in all conditions. Shimano has heaps of experience with MTB brakes, and that technology has ported across nicely to GRX.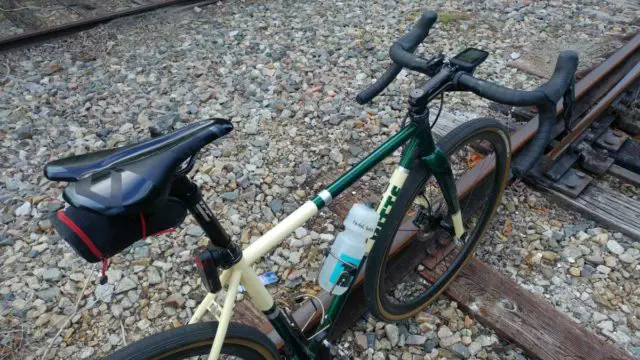 Braking with Shimano GRX Mechanical / Hydraulic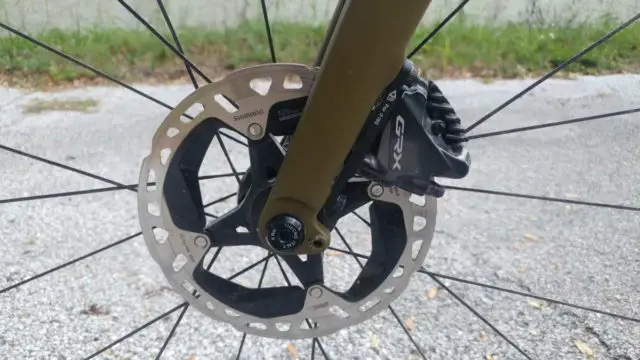 My opinion of the GRX brake calipers remains unchanged from that of the GRX Di2 review in that I believe they are rebadged from the Ultegra line. They work with every rotor you can think of, from 140mm to 160mm, from 6-bolt to centerlock. The brand hasn't mattered, the brakes offer powerful modulation with reliability and predictability. For best results, Shimano recommends their rotors. Either way, I've experienced no issues with brake fade and so on.
Mechanical Front Derailleur – If you like 1x, Turn Away Now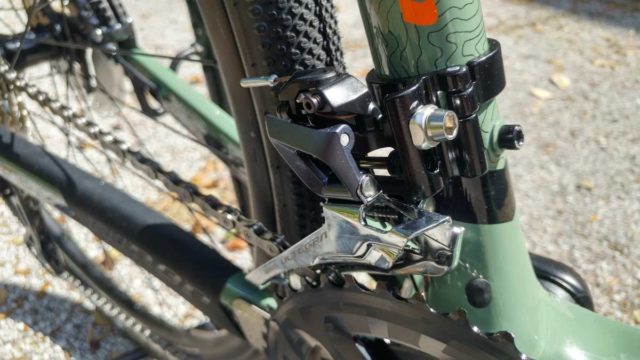 I'm not going to extoll the virtues of 2x which I much prefer, but riders have choices and this mechanical 2x drivetrain makes that choice easy. The video further above demonstrates how well these shifts are executed, which wasn't on a Shimano GRX crankset. I've experienced GRX mechanical's magical front shifting with an Easton EA90 crankset fitted with 47/32 chainrings, and the 810 series Shimano GRX crankset featuring 48/31 chainrings. Perfection in all cases. The observant types will notice, that's a Shimano Ultegra Ultegra front derailleur. Shimano's shifting across their entire series is that good.
Shimano GRX Mechanical Rear Derailleur (1x & 2x)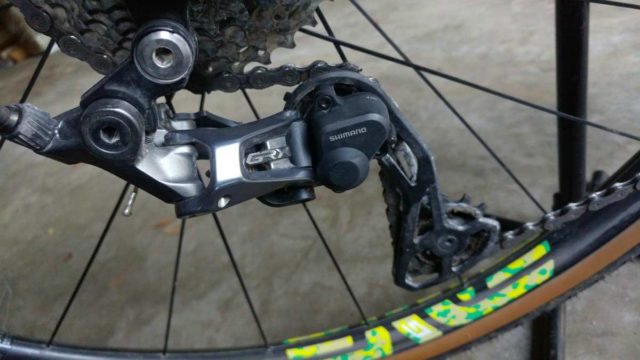 Like GRX di2, there are two versions of the mechanical rear derailleur, the 1x RX812 and the 2x RX810. The RX810 has bigger pulleys and a longer cage to deal with the extra length of the chain. Both derailleurs feature a mechanical clutch. Mechanical GRX isn't like Di2 being set and forget, you will need to tweak the derailleur once in a while with the barrel adjuster due to cable stretch, but they've behaved very well, slamming gears up and down the cassette with a minimum of fuss. Both derailleurs use Shimano's shadow concept which means low profile. The derailleur keeps closer to the frame which is a big positive for gravel cycling.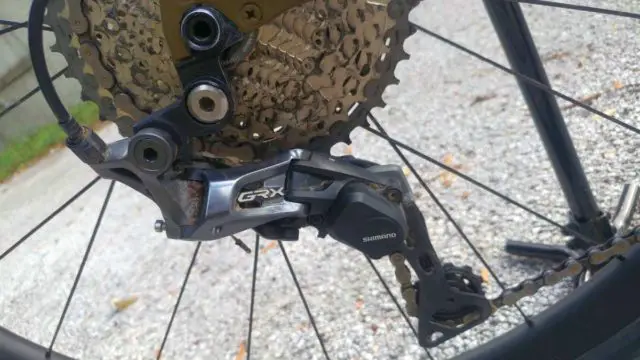 I've run the 1x and 2x derailleurs with the clutch on and off, and noticed no detrimental drivetrain drag with the clutch on. For 2x, I leave it off most of the time, but for 1x, I leave the clutch active most of the time. Because some bikes don't have a chain guard, I prefer the extra security of the clutch. At no time have I ever thrown a chain during the nine-plus months I've ridden mechanical GRX.
The clutch can be adjusted, I've never had the need to do that, but Shimano covers that procedure in their technical documentation. If you do choose to put more tension upon the clutch, remember, this will equate to drag in the drivetrain, so adjust carefully, and always on the workstand.
Shifting Big Gears for 1x & 2x
If the 2x specific mechanical rear GRX derailleur is like the Di2 version, you can shift way beyond the max 34 tooth cog to a 40t, as I've proven in the video linked here.
The negative I don't like about Shimano's GRX 1x gearing is its lack of gearing. 11-42 is the biggest cassette recommended, whereas I think 11-46 would be a good option. I'm assuming you could get that cassette to work, but by the same token, you could run a Shimano XT rear derailleur, at least the Di2 variant (never tried mechanical XT), and solve this somewhat limiting gearing problem. I felt first hand the limitations of a 42 x 42 low gear, and a 40 x 42 low gear, when I had to walk the Titici GR02 at Grinduro, and the Specialized diverge, the Di2 1x version, in Girona, Spain during the press launch for the bike.
I can attest that the 1x version of GRX mechanical works very well with an 11-32 cassette, provided you pay attention to the b-screw.
Shimano GRX 810 Series Crankset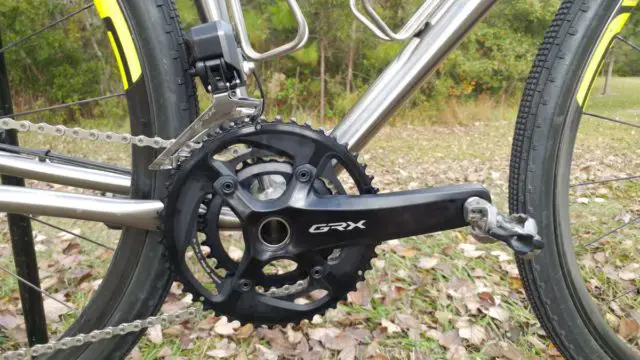 I've covered the 2x 810 series crankset in my GRX Di2 review, so I won't be repeating that here, but if you noticed in my video, GRX plays nicely with Easton EA90 47/32 crankset.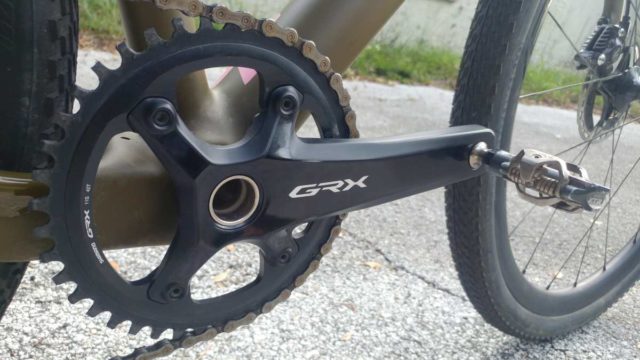 I've ridden GRX 1x with Shimano and Cannondale cranks sans issues, but plan your gearing wisely.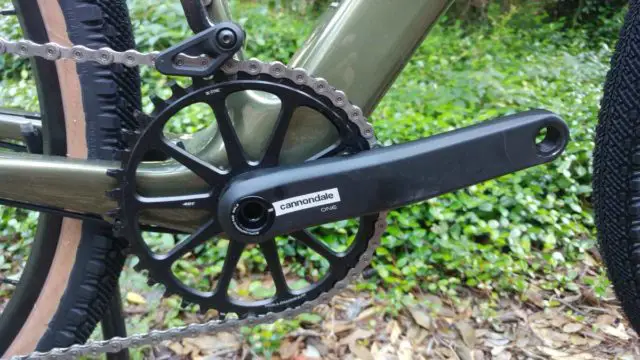 I feel Shimano has hit another home run with the mechanical version of GRX. I still prefer GRX Di2, the 2x version, but I believe GRX mechanical is the number one choice for a mechanical groupset designed for the rigors of gravel cycling. It's smooth, fast shifting, comfortable and parts are easy to obtain.
Thanks for reading!
Links of Interest:
Don't forget to Like the Gravel Cyclist Facebook page, follow G.C. on Instagram and subscribe to our Youtube Channel. We are also on Twitter!