"Following a multi-year global market study, product testing and development process, Shimano introduce the world's first dedicated gravel component line: SHIMANO GRX. New for the 2020 model year, the SHIMANO GRX 800 series offers 1×11 and 2×11 drivetrains – with mechanical and Di2 electronic options – that allow riders to tailor their mixed surface riding experience and Explore Beyond." – Shimano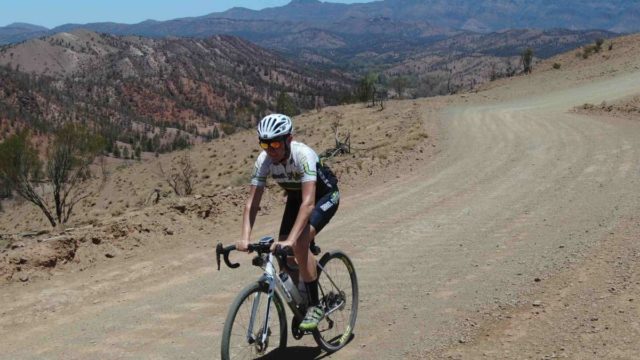 Following a review period spanning some nine months, I have tested the GRX Di2 groupset far and wide, from the edge of the Australian Outback to the high country of Falls Creek in Australia, to summertime in Montana and all throughout the southeast, in Florida and Georgia. In all cases, I'm talking about the 2x specific version of GRX Di2, although I have ridden the 1x version on the all-new Specialized Diverge which is covered in this review.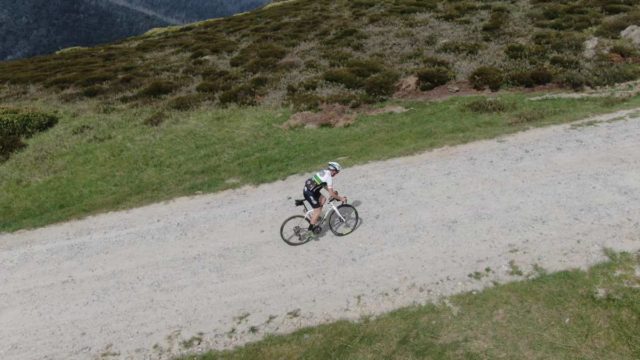 Unfortunately, I cannot show you individual component weights because I've never received GRX in build kit form, but they are available from other reputable websites.
Shimano GRX Di2 Long-Term Review Video
Shimano GRX Di2 Shifting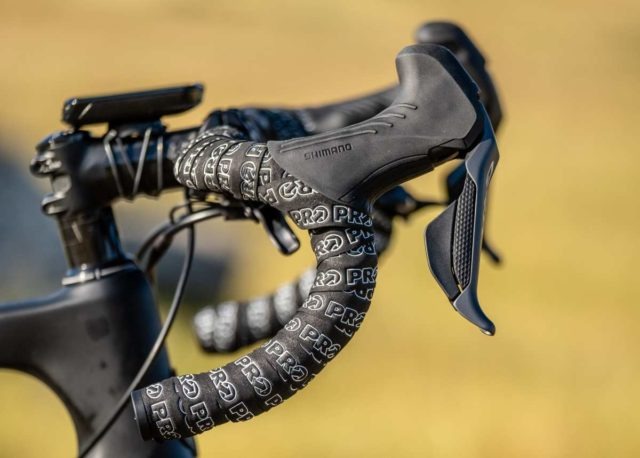 I've kept everything default for the shifting experience barring the shifter button at the top of the hoods, all of which can be tweaked with Shimano's eTube software.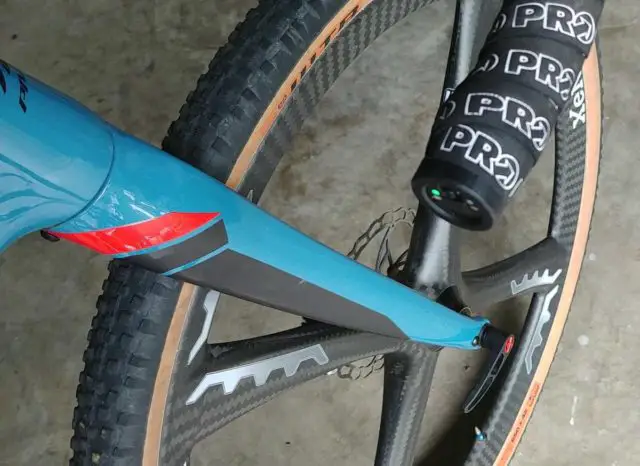 Di2 shifting is simply flawless, it works all the time, every time, your only concern is battery life, and that takes but a second to check. Anyone who has ever run out of Di2 battery power, that's your own silly fault, sorry!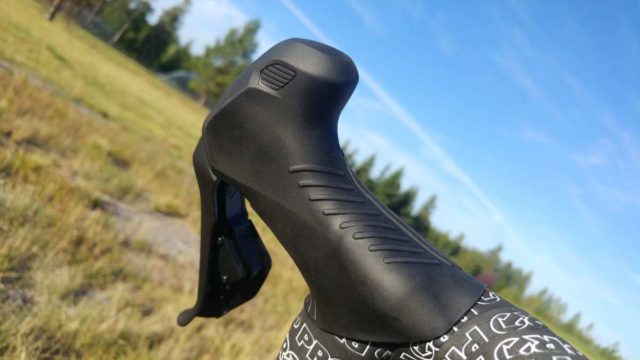 The system works so well in all conditions, including muddy sludge. But, where the shifting experience has improved, is with the GRX Di2 shifters themselves. They won't necessarily win points for style, they are the most comfortable shifters on the hoods bar none (sorry Campy mechanical / hydro brake fans).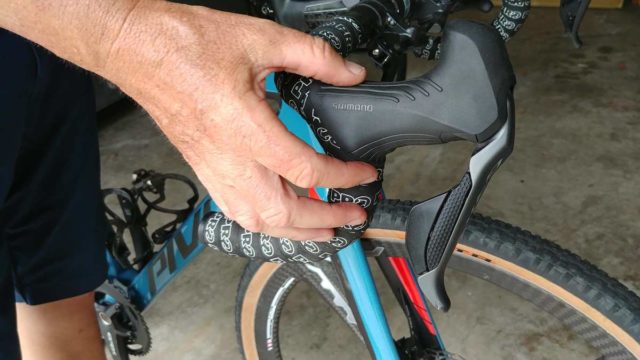 I never wear gloves unless it is cold, the hood covers have plenty of grip and with the pronounced hook at the front of each shift lever, there is plenty to hang on to with no fear of losing your hand off this shifter. You can also adjust the reach, and from the drops, the levers are easy to access and shift gears.
If you like braking from the hood, Shimano has shifted the pivot point, so a lot more power braking from the hood with less effort, more on brakes further down the article.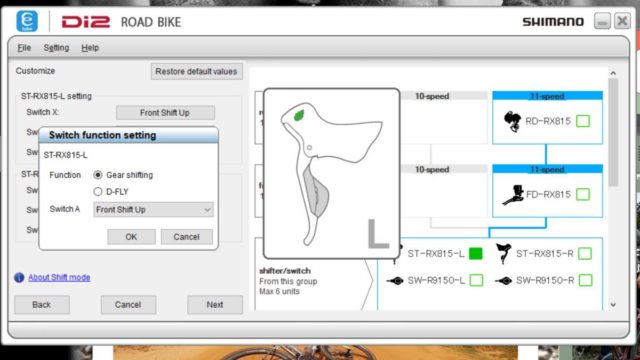 If I were building a disc brake road bike, I would spec the bike with these shifters, that's how good they are. The button atop the hoods can be customized in the eTube software to operate a cycling computer such as a Wahoo Roam or Garmin 830 wirelessly, provided you have the D-Fly module (EW-WU111) installed on the bike. Failing that, you can map those to shift front or rear derailleur.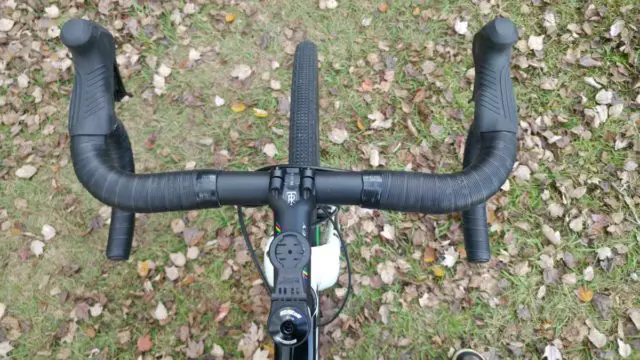 The shifters retain their comfort on non-flared compact drop handlebars as I prefer, or flared bars, such as Pro Discover Medium flare handlebar. In the case of the pivot vault, I have additional shifters (Shimano SW-9150) that I can shift from the tops of the handlebars.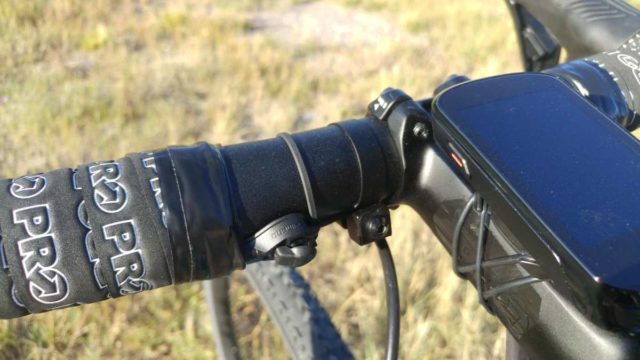 The left side is programmed to go up the cassette into an easier gear, and the right, down the cassette into a harder gear. This is a super convenient shifting option.
Braking with Shimano GRX Di2
Because I just covered bar top shifting, it's time to cover bar top braking, which is a great option from Shimano, courtesy of the GRX in-line brake lever (BL-RX812 left and right). Love or hate them, the levers provide an extra position to brake from and an additional hand position. I find them extremely relaxing to perch your hands atop when cruising along, and they have incredible braking power. Just one finger is all it takes. I've found these brake levers to be very handy when you need a break from extended descending on the drops. You can sit a little more upright, less neck, hand and arm strain, and take a breather. Additionally, if you like riding singletrack, you can shift and brake conveniently and easily.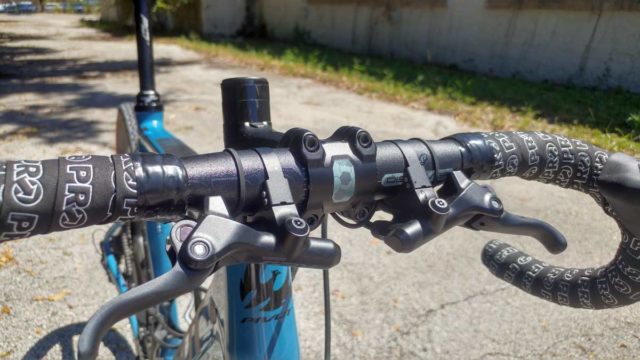 The overall braking experience is much improved vs Shimano's first generation of road hydraulic lever, RS685. There's no longer that hyperspace feeling as I call it from hitting the brake lever and waiting for the pad to contact. The brakes are very powerful in all positions. I've done some crazy descending aboard this groupset, and whilst my preferred position for that is on the drops, lower center of gravity and all that, these brakes just work.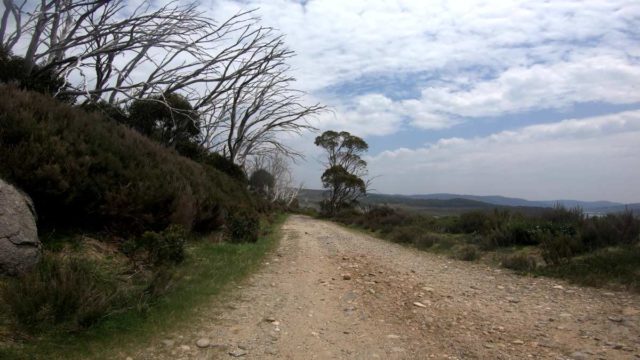 GRX brakes are powerful, modulate well and work in all weather, including rain and sludge.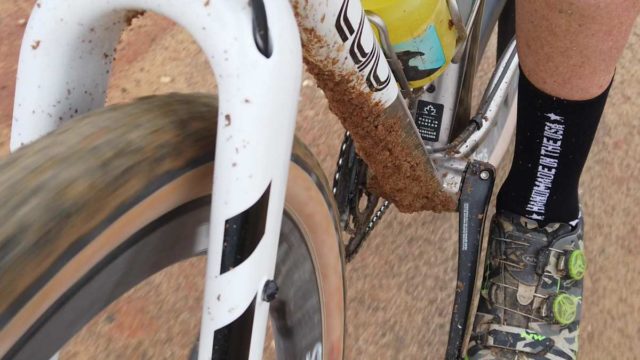 Shimano has years of experience perfecting mountain bike hydraulic braking, and it's obvious this tech has crossed over to GRX.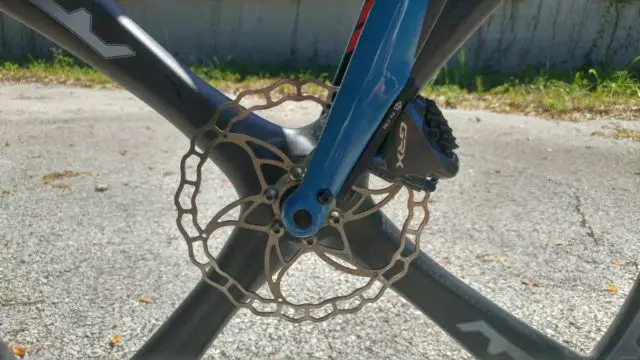 The brake calipers themselves are part of the GRX groupset, but I believe they are rebadged road calipers, possibly from the Ultegra line. That doesn't matter too much, because they've not created some kooky new braking standard. I've tried 160mm, 140mm, Ultegra, Dura-ace, 6-bolt weight weenie rotors with GRX, and all of them play well with the system. Without a doubt, the Shimano center lock rotors are simply fantastic. I would recommend you stick with 160mm front and rear, saving a few grams on 140mm rotors, even though I have that size on these review bikes at the rear, just isn't worth it. More surface area = more area to dissipate heat. I've never experienced issues with brake fade, despite dragging the brakes deliberately. Don't do that, pulse braking on descents is the way to go. In fact, be sure to check out my descending tips video with an appearance by Dave Zabriske, linked right here!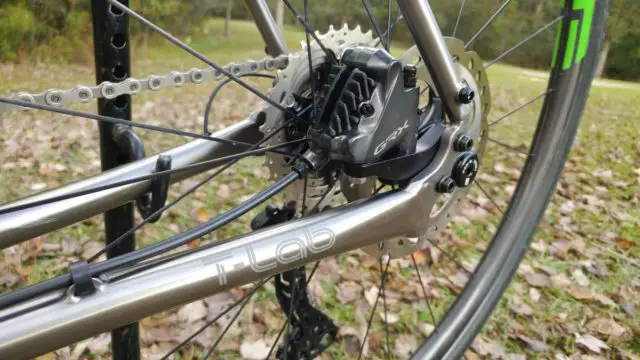 Since I took collection of the Pivot Vault Review Bike and the T-lab X3 All-Terrain Titanium Adventure bike, I haven't done any maintenance, bleeding and so on of the brakes. That speaks volumes, especially for the T-Lab, which was the bike I flew to Australia, in addition to a side trip to Melbourne, Australia involving another flight while I was there.
The Front Derailleur – If you like 1x, Turn Away Now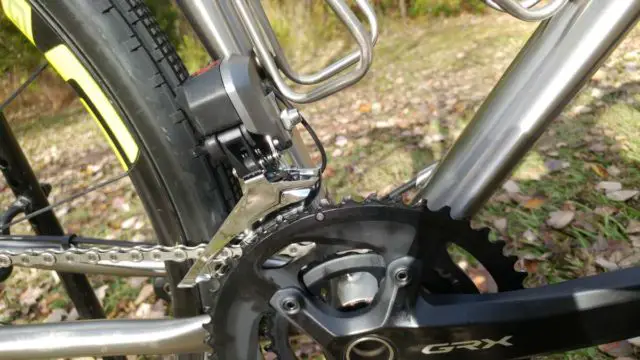 I don't understand why you would even contemplate having a gravel bike that doesn't have a front derailleur. You get better gear range and much smaller jumps on the cassette between gears. If you check out the video review further up this article, you can see how well this derailleur slams the chain up and down the chainrings. There is nothing else to say really. IT IS THAT GOOD.
The Shimano GRX Di2 Rear Derailleur (2x RD-815 Model)
The rear derailleur has been designed using Shimano's Shadow Concept which essentially means low profile. The derailleur sticks closer to the frame which is a big positive for gravel cycling. I can attest first hand that it works because I've laid the T-Lab down twice taking photos and on both occasions, the derailleur hanger is straight and shifting is bang on perfect.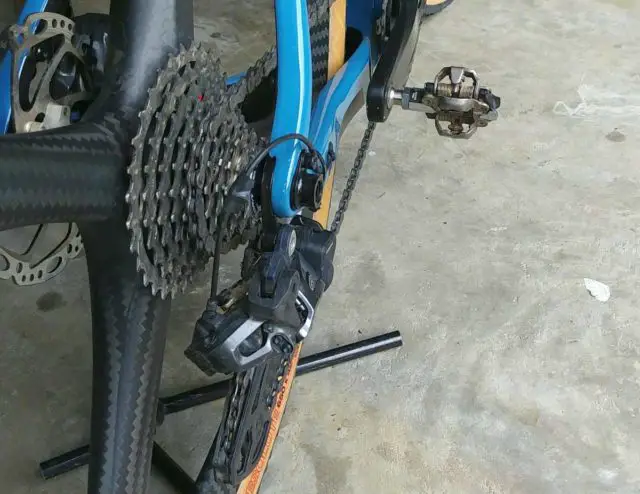 This derailleur comes fitted with a mechanical clutch, that you can easily flick on and off. I ride most of the time with the clutch off. Now, I have left the clutch at its default settings, but I only use the clutch when mud or a gnarly rocky descent is part of the course. I've never noticed any drag when the clutch is on with the default settings (but you may on the work stand), and by the same token, I've never had a chain drop with the clutch disengaged. For those who don't know, the clutch effectively makes the drivetrain taut, to resist chainsuck, the chain being thrown whilst descending and so on.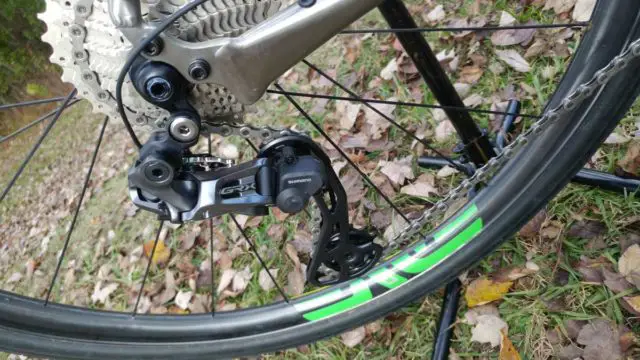 The derailleur's clutch can be adjusted, I've never had the need to do that, but Shimano covers that procedure in their technical documentation. If you do choose to put more tension upon the clutch, remember, this will equate to drag in the drivetrain, so adjust carefully, and always on the work stand.
Out of the box, Shimano states this derailleur which is the 2x specific model, can shift up to a 34 tooth cog. I've proven in another video, you can shift up to a 40t cog using the XTR 11-40 cassette. Shimano were playing it safe with their 34 tooth max cog recommendation but remember, Shimano doesn't recommend this, so tinker at your own peril. The GRX Di2 rear derailleur works so well, clutch on or off. It doesn't have the same brute power as the XTR / XT Di2 rear derailleurs, but it isn't far off. My experience has been set and forget, ride and enjoy. I don't like to shift under load, but GRX Di2 does it anyway. Just push the shifter button.
For most of my ride time with GRX Di2, I've been using a Shimano 11-32 cassette. I really like the tighter gaps of that vs the 11-34 also offered by Shimano. Either way, Shimano has upped the ante again with their electronic shifting. 11-28 works nicely as well, but you may need to tweak the derailleur's B-screw a little.
A quick note about the 1x GRX Di2 system. I found the gearing there to be limiting when I rode the Specialized Diverge for 2021 in Girona, Spain. The 11-42 isn't really low enough especially if you're toting around say a 40t front chainring. The problem is exacerbated with a 42 tooth chainring. This is surprising considering Shimano produces an 11-46 cassette. This is just another reason that I say why bother with 1x and all of its limitations. Just get 2x and not have to deal with it.
Shimano GRX 810 Series Crankset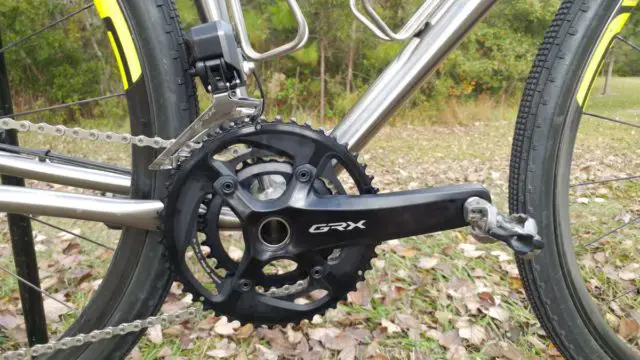 This brings us to the 810 series crankset which features 48/31 chainrings. As I illustrated in the review video, the front derailleur just bangs shifts through. The chainrings are pinned in ramped in Shimano's usual genius style. The crankset isn't a work of art, think function, but I reckon the 48 could be a smidge too big for some riders. Now, if you desire one bike and two pairs of wheels to do it all, say gravel tyres and roadie tyres, the 48T is brilliant. You can hang with a roadie bunch and you can descend fast on pavement. The 31 is low, but I'd rather have a smidge lower with a 30T chainring.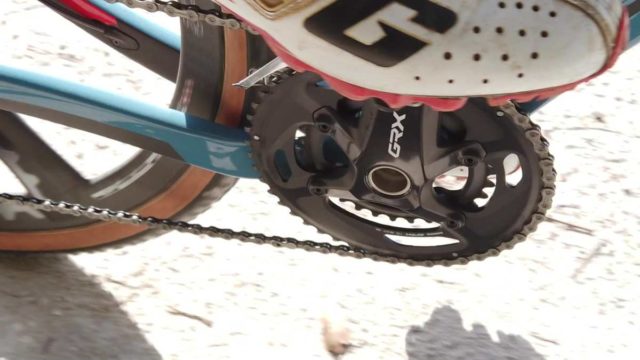 Likewise, I'd prefer a 46 T big ring. I believe that is the perfect 2x chainring size, and I've never wanted for anything bigger, even on fast descents. Shimano does offer a 46/30 chainring pair, but you have to purchase the 600 series grx to get that crankset. I hope shimano ups the ante on the 800 series and provides a 46/30 option in the near future.
Are there any Negatives with GRX Di2?
If there has to be a negative of this system, it is related to installation / running the Di2 wires inside the frame, but that is a one time deal, and for most complete bikes purchased from a dealer, that isn't a problem. Tinkerers like yours truly enjoy bike setup, so again, a moot point. I like the fact this system has just one battery, which seems to get an awful lot of running time.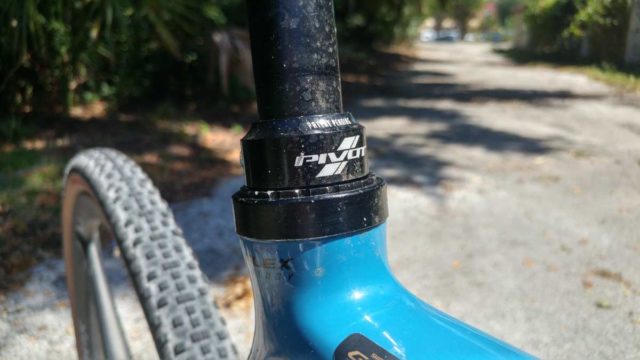 I haven't kept accurate metrics, but on average, you can expect about 2,000 miles or 3,000 kms per battery charge. Expect less if you're using the front derailleur a lot.
DON'T TRY GRX Di2 UNLESS YOU PLAN TO BUY
At the time of this article and review video, I think GRX Di2 is the best drivetrain going for the rigors of gravel. I've been riding Di2 since the original 10 speed Dura-Ace 10-speed version was released (and that stuff is still going strong!). Shimano has improved the breed with each successive generation. The huge positive often forgotten by other reviews, Di2 saves energy over the long haul. During an event such as the 200 miles of Dirty Kanza, you are bound to shift gears at least 3,000 times if you're running Di2. That's because it costs no energy to do so. The hand motion alone of shifting to the big chainring from the small chainring is effortless with Di2. Push a button and utilize the energy saved elsewhere!
Links of Interest:
Don't forget to Like the Gravel Cyclist Facebook page, follow G.C. on Instagram and subscribe to our Youtube Channel. We are also on Twitter!