This is a video I've been contemplating producing since late 2014. However, it took that long for technology to catch up with the development of drone cameras and so on, in addition to capturing several years of footage from multiple gravel races and rides where descending was a factor.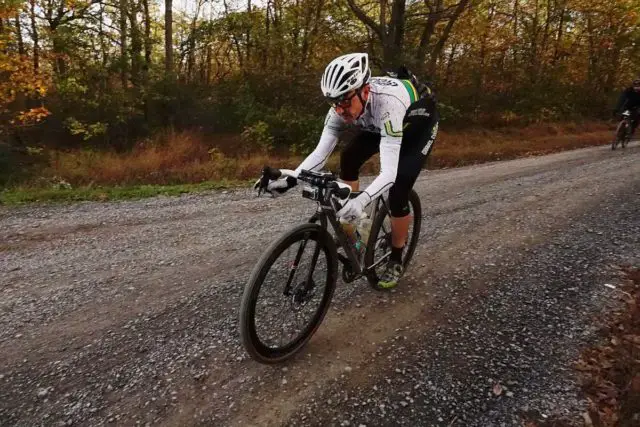 In addition to JOM's demonstrations in the video, there are tips from:
Dave Zabriskie (former WorldTour Professional cyclist and 5-time USA National Time Trial Champion. Nowadays, Dave rides for fun and loves gravel. He's a partner in Floyds of Leadville and runs gravel camps out of Calabasas, California with Ryan Steers – http://dznuthouse.com
Karen Pritchard – Member of the Panaracer Gravel Team, 6-time Dirty Kanza 200 finisher, winner of the Women's 40+ and 50+ DK200 categories 3-times! and with a ton of real-world experience at many other gravel races and rides.
Jake Pantone – Vice President & Consumer Experience at ENVE Composites – Jake has ridden it all, gravel, road and mountain and has descended a ton of gnarly stuff in ENVE's home base in Utah.
Remember, descending can be risky, just like with all activities related to cycling. Keep it safe, ride within your limits and always wear a helmet.
Gravel Bike Tyre / Tire Pressure Guidelines – by ENVE Composites
Cover photo by Ian Matteson of ENVE Composites.
Don't forget to Like the Gravel Cyclist Facebook page, follow G.C. on Instagram and subscribe to our Youtube Channel. We are also on Twitter!