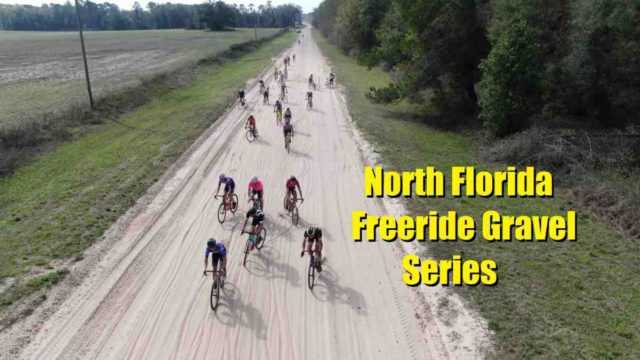 2021 North Florida Freeride Gravel Series
Presented by Big Head Todd of 352 Racing / Bikes & More and JOM of Gravel Cyclist – Four long-standing gravelly events + a bonus tentative event with a focus on FREE fun. No money is involved, these lads aren't some Johnny come lately entity arriving 10 years late to the gravel party.
Every event in the North Florida Freeride Gravel Series is FREE to enter
February 6, 2021: Tour of the Quilt Country VIII – Trenton, Florida
March 14, 2021: Hell of the NorFLA – Jonesville / Newberry, Florida
April 10, 2021: Strada Bellamy – Jonesville / Newberry, Florida
November 13, 2021: 10th Annual Heartbreaker Cycling Invitational – TENTH ANNIVERSARY! – Gainesville, Florida
Mudcrutch Gravel Team Time Trial is on hold for now, possibly later in 2021?
The official Facebook page for the North Florida Freeride Gravel Series can be found HERE and is the place to stay updated on these events.
To make things even more fun, there may be prizes on offer… potential categories include:
"Lantern Rouge"
"Most Sporting"
"Least Likely to be a Champion of the Universe"
"Anti-Road Racer"
"Furthest Travelled"
"Gran Fondueur"
No money, just the satisfaction you had a good time with friends new and old, on some of the best roads North Florida has to offer.