We love riding, racing and having fun on dirt and gravel roads, but we don't necessarily take ourselves too seriously.
This page and the About / Fun drop-town menu is a portal to general silliness and the less serious side of this website. Check back regularly!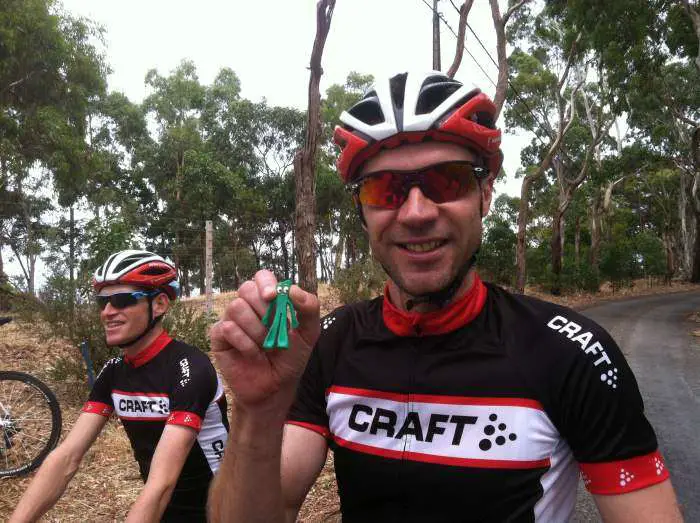 Here we see Jens Voigt, visiting Australia in 2013 for the Tour Down Under. K-Dogg loaned Gumby to JOM to take photos about the place. JOM rode with Jens and the Trek-Craft lads, and asked Jens to pose with Gumby. Jens is a really good sport!! 🙂
For your general amusement, please check out:
More stuff coming soon!