About JOM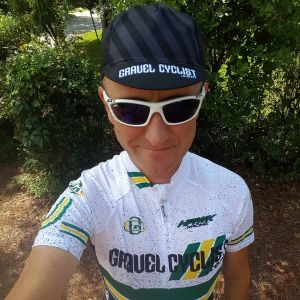 My name is Jayson, but a lot of people refer to me as JOM.  The OM refers to my last name, which I may share, should you get to know me. Mind you, I'm pretty easy to find on race results here and there, usually in the middle of mediocrity.
I've called Gainesville, Florida home since September 2004, after relocating from Tampa, Florida. Prior to that, I made a bold move and relocated from my original hometown of Adelaide in South Australia.
Historically, I have always been a road cyclist. I discovered cycling in 1991, after catching a grand tour team time trial on the television. I was fascinated by the bicycle technology; tri-spoke wheels, aero bars and pointed helmets all looked uber cool. I convinced my father to loan me his ancient 10-speed Malvern Star bicycle (that's an Aussie brand) that had been languishing in the garage, and try my hand at the sport. I caught the cycling bug, and a year later, purchased my first legitimate road bike.
The Great Outdoors
In Gainesville, Florida, we are fortunate. While the hot and humid summers don't appeal to everybody, the fall and winter months, if you can call them that, are absolute paradise. While many parts of the country are buried in snow, we train year round outdoors, even during those odd times when the mercury drops below 32 degrees Fahrenheit / Zero degrees Celcius.
Anybody working a regular eight to five job in the fall and winter months knows how challenging it can be to maintain fitness, no matter your genre or level of cycling. Many people are confined to a basement or living room, pumping out hours astride their indoor trainer.
Several of my fellow cyclists in Gainesville, gainfully employed during the daylight hours, disliked the idea of training indoors. For the fall / winter months of 2004 and 2005, we banded together, donned lights, and spent almost every Tuesday and Thursday night riding laps and "wintervals", of a paved business park in nearby Alachua, Florida. The group would range in size from six to 16 riders, all merrily sprinting, time trialing, telling jokes and riding for fun.
But there was something missing. The repetitive nature of riding lap after lap left some of us feeling like caged animals. I swear I could see ruts forming in the bitumen (paved) road surface, considering how many times I had circumnavigated this cursed park. Something had to change and I wasn't alone in my thoughts.
A Little History
A good friend of mine, Kerry Duggan, aka K-Dogg, rode dirt and limerock roads in the 1980's with other racer heads of the time. Initially, these rides were held monthly beneath the light of a full moon, sans lights (they weren't allowed), astride steel "earth bikes", with five gears and huge knobby tires. Eventually, these rides became so popular, that rides started happening during the darkest of evenings. Serious "tribal knowledge" was needed to navigate the potholes and sugar sand. Since beer was usually involved, there were a few crashes, prompting the appearance of cheap "tourist lights", that cast dim but appreciated smudges of light onto the dirt.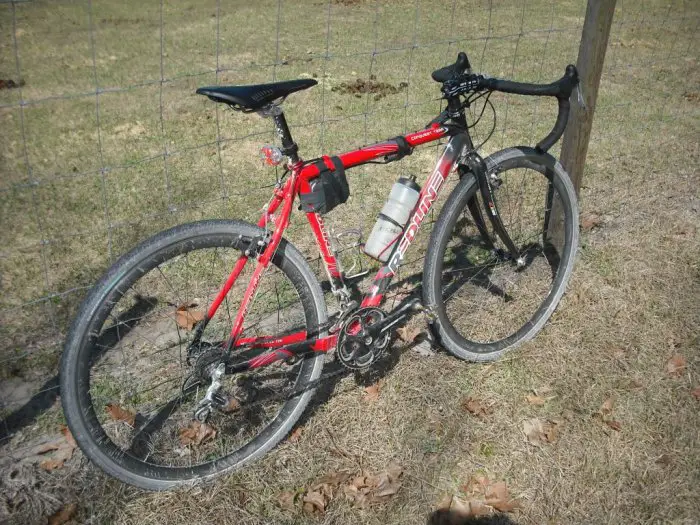 Consequently, K-Dogg knew of roads south of Gainesville, near the town of Micanopy, that were traffic-free, with plenty of rolling hills. The only caveat; the roads were mostly dirt and limerock.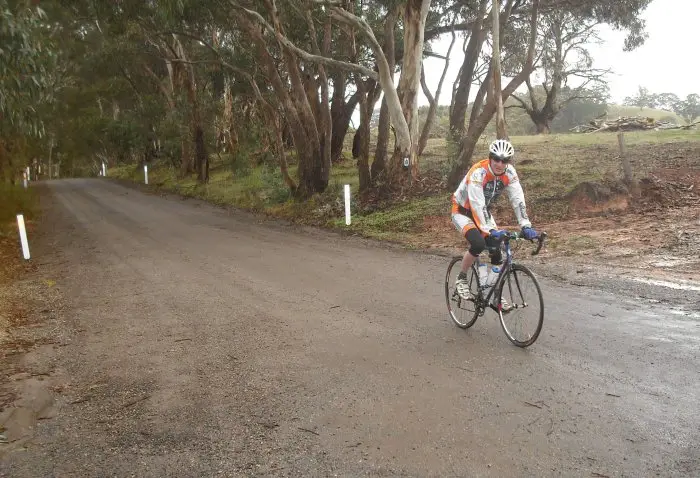 Accompanied by five friends aboard a collection of touring rigs and mountain bikes, my introduction to dirt, limerock and gravel roads in late 2005 / early 2006 began during the "Lemur" night time rides. These roads opened up new route options, virtually devoid of cars, providing a safe haven for training during the cover of night and cool air of the fall and winter months.
The Early Beginnings

The allure of gravel cycling would soon spread beyond the darkness of winter. Daylight hours allowed for exploration of the area sans time constraints. I spent hours researching and planning routes, optimizing them for maximum dirt and gravel road content, before uploading into my Garmin navigation device. I was joined by other gravel-smitten locals during the weekend rides. We'd collectively follow the purple navigation line of my Garmin computer, riding four to six hours at a time, exploring new roads, marveling at the scenery and loving the peace and serenity of these roads. This was cycling heaven.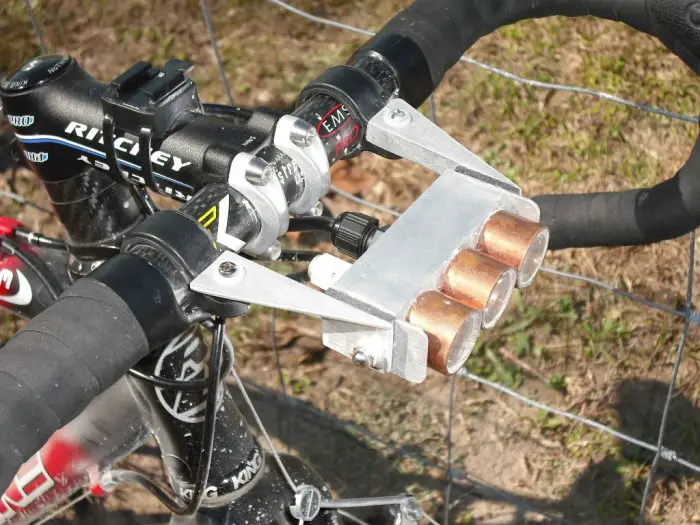 During March of 2010, I tested the waters of gravel racing, making the ten hour drive from Gainesville, Florida, to St. Francisville, Louisiana to race Rouge Roubaix. Rouge Roubaix is more a road bike race with some nasty gravel roads thrown in for good measure. Accompanying me on the trip were two of my closest friends, here on referred to as K-Dogg and Dr. Pain (read more about the "Cast" HERE). We had a great experience. K-Dogg won the 50+ Masters race and Dr. Pain took 4th. I managed to place 15th in the Category 3 division. During the return drive to Florida, we collectively realized in order to attend the best and most enjoyable races, we needed to travel beyond the borders of Florida.
An Introduction to Ultra Cross
Banner Elk, North Carolina is a beautiful region of the United States. It is known for picturesque scenery including Beech Mountain, in addition to Lees-McRae College, which has a strong cycling program. Along with its mountainous paved roads is a plethora of dirt and gravel thoroughfares. For 2011, Mr. Andrew Stackhouse of the now defunct Pirate Race Productions created Three Peaks USA, a homage to the original Three Peaks cyclocross race in Great Britain.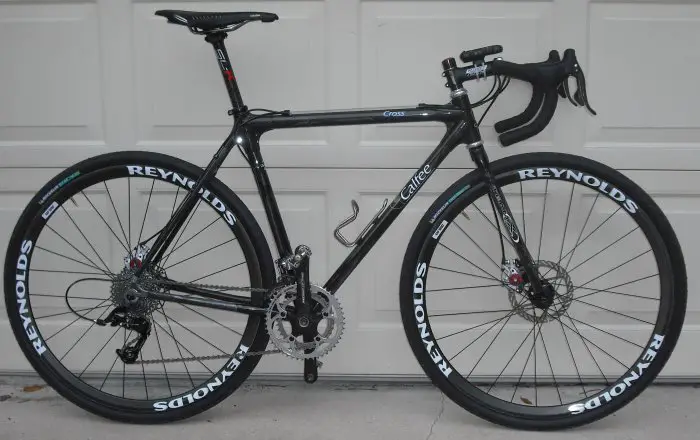 Dr. Pain was familiar with Banner Elk, having spent multiple summers in the area with family vacations. With limited knowledge of bike preparation for such an event, Dr. Pain and I took our cyclocross bikes and headed to Banner Elk for Three Peaks USA 2011.
We couldn't have been more underprepared if we had tried. Granted, we did pre-ride some of the course that was near civilization, hoping to gain valuable "tribal knowledge". However, nothing could prepare us for the steep 20%+ climbs, sections of hike-a-bike, rock-strewn descents and muddy forest trails.
We were apprehensive. We felt exhilarated. We loved every minute of it. We even made a race video (way before I possessed any editing skills).
The scenery was amazing, the suffering was full on, and the camaraderie between the racers was like nothing we had experienced. Find yourself stooped over your bike fixing a flat tire? Any fellow racer who came upon you would ask if you needed help. What?!
Unlike the road racing we were used to in Florida, there were no egos. Racers were supportive of each other, no matter how fast or slow. The promoter and volunteers, friendly and welcoming. Andrew Stackhouse took the time to shake racer's hands, inquiring into their race experience, and following up post-race with an online survey! Unheard of!
2012
2012 was the year I effectively divorced myself from the Florida road racing scene (I recommend you read the article "A Divorce from Florida Road Racing". Time to answer the call of the gravel!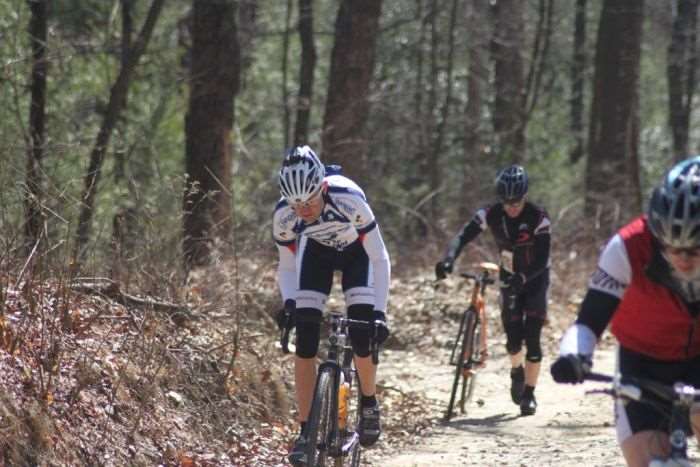 I travelled to events such as Southern Cross in Georgia, and Pisgah Monster Cross and 3 Peaks USA in North Carolina. The dirt and gravel scene in Gainesville, Florida was growing too, with well-attended events like the Heartbreaker Cycling Invitational and Strada Bellamy, created by myself and good friend Todd Leedy, aka Big Head Todd (he also promotes Swamp Cross, one of the largest cyclocross events in Florida).
2013 – Out of the Comfort Zone
This year I would experience races beyond the staple I had enjoyed in Georgia and North Carolina. Hilly Billy Roubaix near Morgantown, West Virginia was an eye opener; long, hard, sometimes muddy, with endless steep but short climbs, over the best and worst roads that West Virginia has to offer.
America's original Ultra Cross race, Iron Cross XI in the Michaux State Forest in Pennsylvania, capped the year off. This race almost brought me to my knees. With course elements such as Lippincote and Wig Wam, it was a difficult race for this Florida-based lad to prepare for. I swear I'd never do it again, but…
2014 – The Fully Monty and GravelCyclist.com
I made it a goal to attend as many of the races in the 2014 American UltraCross series as possible. In the end, I made it to five of the seven races; Southern Cross in Georgia, Hilly Billy Roubaix in West Virginia, Dirty 40 in Vermont, Iron Cross in Pennsylvania and Sub 9 Gravel Grovel in Indiana. As a bonus, I snagged 3rd in the UltraCross points series for Masters 40+!
In between all of this, I raced in North Carolina and Georgia, culminating in a mid-year trip to Spearfish, South Dakota for the Gold Rush Gravel Grinder. From the stunning scenery of Spearfish to friendly race promoter Perry Jewett and his volunteers, this is a MUST do race.
August 2014 would see the formation of GravelCyclist.com, a website dedicated to documenting the gravel riding and racing experiences of myself and friends, near and far. The site features ride reports, race videos, gravel events calendar, featured bikes, product reviews, and a new but growing library of tips for beginners.
Travelling for the year was capped off with a December – January trip to my hometown of Adelaide, South Australia to visit friends and family, ride gravel roads, and take in the Tour Down Under. I'm a little biased, but Adelaide is the best place to ride a bicycle in Australia. The area features a vast network of untapped dirt and gravel roads, with coastlines, wineries, climbing and kangaroos.
Thanks for reading!
Links of interest:
---
LEGAL
As used within this site, the terms "we", "us", "our" or similar will generally refer to Gravel Cyclist, here after referred to as "GC". The information on this site is mostly original content written by our own contributors. In the event we are republishing, referencing or summarizing a third party's content, we will make every attempt to a) make it obvious where the material is coming from and b) to acknowledge and/or credit the source appropriately. Likewise, if you copy or otherwise use information from Gravel Cyclist, please only summarize and credit/acknowledge us accordingly. If you'd like to use one of our images, just ask.
GC is not responsible for nor can it guarantee the accuracy of information it receives from any third party. GC provides the information contained on this and any other sites it owns or shares content with for informational purposes only. What you do with this information is up to you and entirely at your discretion and you take full responsibility for any consequences of using, acting on or failing to act on the information provided on this site. Use it at your own risk.
PRIVACY
GC will not sell or disclose your email addresses or identifiable information to any third party. Email addresses are only collected if visitors are interested in being kept up to date with new site content, or if they wish to participate in comments and discussions on the site. By visiting GravelCyclist.com, you acknowledge and accept that cookies may be placed on your site, and that the ads running on GravelCyclist.com may use cookies placed on your computer by other sites. We also collect email addresses and IP addresses from users in some instances, particularly but not limited to when you leave a comment.
Click here to read our full Privacy Policy.
Gravel Cyclist is a trademarked name belonging to Gravel Cyclist LLC.