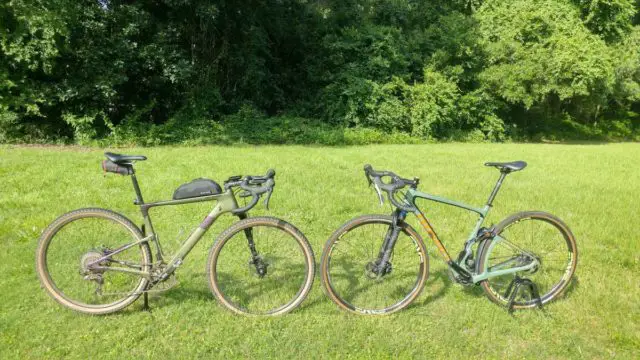 The Wildest Bikes in Gravel – Full Suspension Gravel Bikes!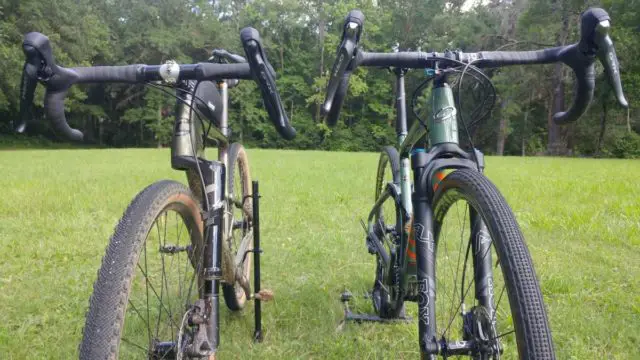 The Niner MCR 9 RDO, the World's first full-suspension gravel bike. "More comfort, more confidence, more control, and more fun and freedom."
At the front end, there's 40mm of active suspension, thanks to the FOX AX suspension fork, a relatively traditional looking fork. Moving to the rear, Niner's CVA (Constant Varying Arc) suspension, tuned for gravel, provides 50mm of active cush but without pedal activated bobbing and so on. A complex series of linkages and bearings are at the heart of the system.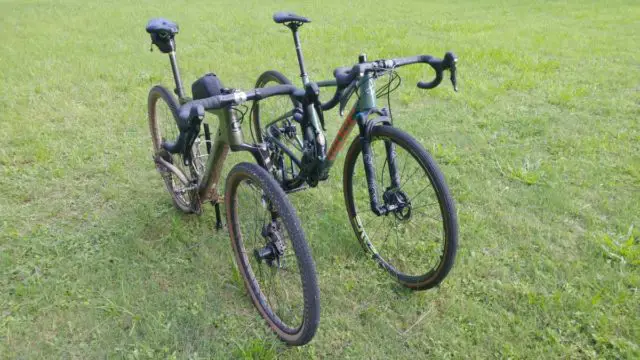 The Cannondale Topstone Carbon Lefty, "An unprecedented gravel bike with real suspension. It's the most off-road capable and on-road comfortable road bike ever made."
At the front end, 30mm of active suspension, courtesy of the unique Cannondale Lefty fork. At the rear of the bike, up to 30mm of suspension at the rear (deflection at the seat and rear axle combined). No linkages or shocks, rather the entire rear half of the frame flexes akin to a series of connected leaf-springs, aka the Cannondale Kingpin system.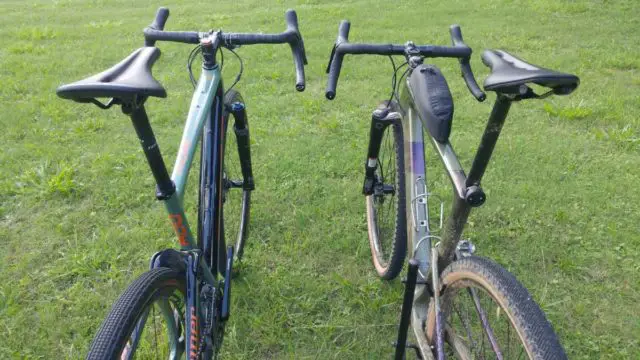 How do the two bikes compare?
In this video, JOM of the Gravel Cyclist crew covers all of the features and differences of the two bikes. This isn't a review, but will give you plenty of food for thought about these unique bikes.
Links of Interest:
Don't forget to Like the Gravel Cyclist Facebook page, follow G.C. on Instagram and subscribe to our Youtube Channel. We are also on Twitter!