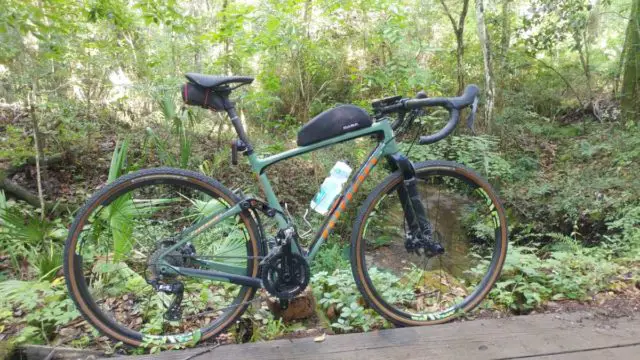 "Ride faster, go farther, stay longer – 50mm of CVA suspension gives you confidence, comfort, and control on off-road excursions. By adding our CVA full suspension to a dedicated gravel bike platform, we're blending the confidence and control of a cross-country race bike with the efficiency, fit, and responsive handling of a gravel bike. The result is a drop bar bike with superior comfort, power delivery, and pure, unadulterated fun." – Niner Bikes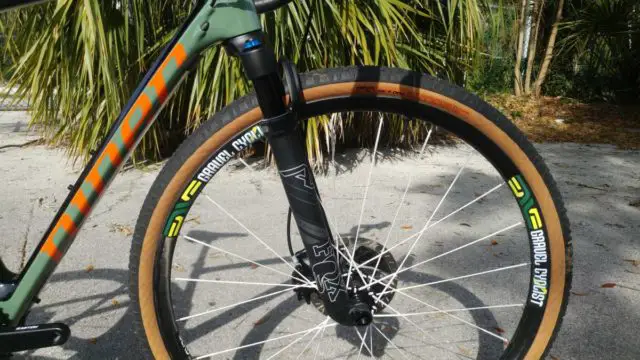 This bike is either loved or hated; the hater camp will tell you, "that's a drop bar mountain bike", or "get a mountain bike already". The Niner MCR 9 RDO is none of those, it was designed from the ground up as a full-suspension drop bar gravel bike. It doesn't have the longer top tube normally associated with a mountain bike top tube and more, which settles that argument.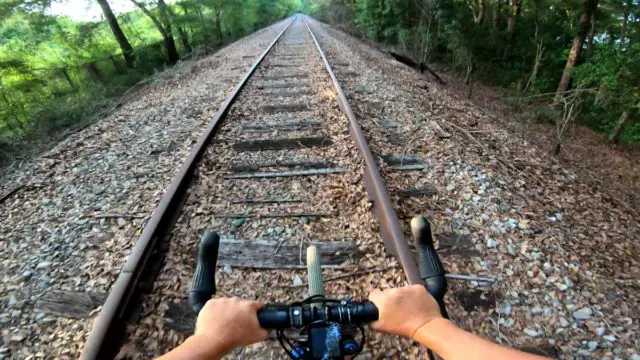 JOM of the Gravel Cyclist crew has ridden the pants off the MCR (Magic Carpet Ride) Four-Star Build with Shimano GRX mechanical, and three different wheelsets and tyres in 650b and 700c, across dirt, gravel singletrack, rocky terrain and a railway line?! Not your typical review.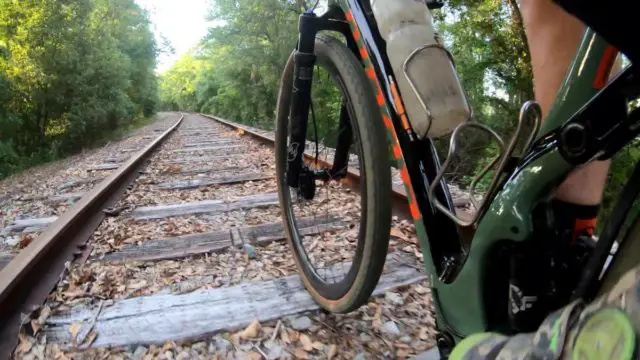 Niner MCR 9 RDO Long-Term Review Video
How Does it Ride?
Weighing about 24.6lbs with ENVE's G23 wheels, this is not a light bike, but it was never designed to be a bike you can throw about the place. There are lighter, more responsive bikes designed for that purpose, but the MCR 9 RDO is designed with more than one purpose in mind.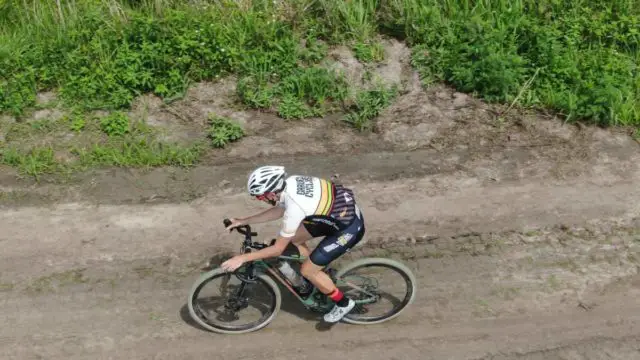 Comfort and confidence-inspiring over the long haul, this bike is arguably the most comfortable bike on the market at the time of this article. The suspension at both ends of the bike mitigate the big and small hits, whilst there is virtually no bobbing actuated by pedaling. I knocked out an all-day 193-mile ride on the MCR, and felt relatively fresh the next day, thanks to the suspension's ability to smooth out much of the smaller bumps along the route.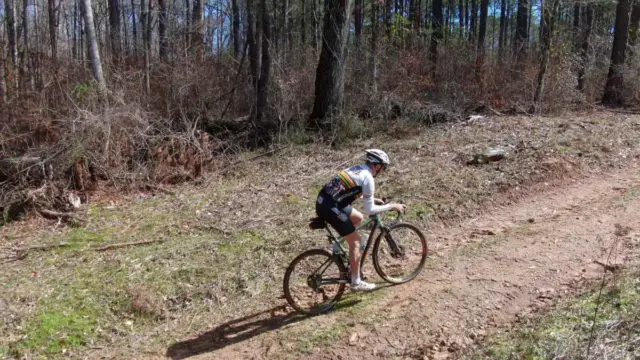 The suspension has another positive, and that is improved traction. This bike rides best in the saddle, out of the saddle, you'll definitely notice bobbing action, mostly on the suspension fork. You'll find you can ride rougher roads, particularly when climbing, as the suspension allows you to ride lines that you wouldn't ordinarily choose with a rigid bike. I tested this on some group rides pre-Covid 19 where I deliberately rode the worst lines, whilst everyone avoided sitting my wheel because they knew exactly what I was up to 🙂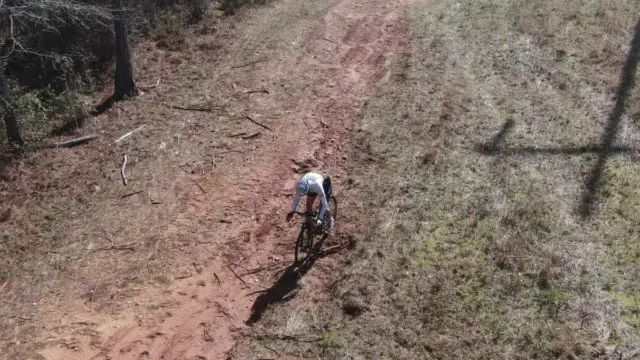 Featuring 40mm of travel on the front end, the bike does well on gnarly descents, but it isn't in the same league as a full-suspension mountain bike. However, it does inspire confidence, much like being less careful picking lines climbing, you don't have to be as choosy with your lines descending. With that said, you still need to pay attention because you could bottom the fork out with a big enough hit. Under hard braking into a corner, you will feel the shock compress, but nowhere as unnerving as that same feeling on a suspension stem.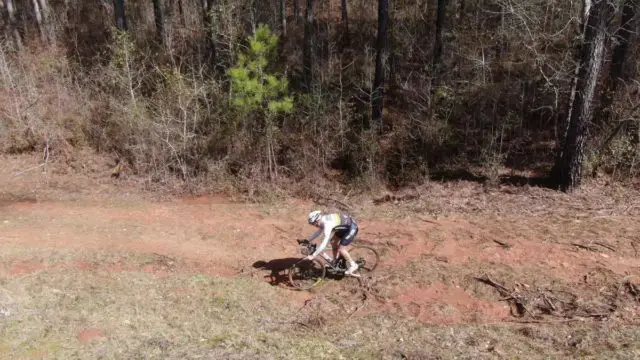 Because the wheelbase of this bike is quite long with 440mm chainstays, you're guaranteed a plush ride, but the bike can feel a little slow. The headtube is shorter on this size at 133mm which I love, but some people may find the front end a little too aggressive. The MCR definitely steers quicker than I expected which pleased me, but some riders may not enjoy that feeling. Bike fit and feel are personal things, so my slightly longer stem from stock had an effect on the bike's feel, but I believe in a positive way.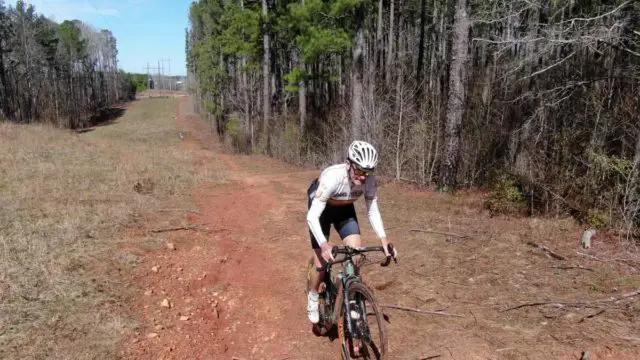 The suspension adds complexity so you'll need to be mindful of air pressure, routine maintenance of the suspension including the pivot bearings. Shimano's GRX mechanical groupset with a hybrid mix of Easton cranks and Ultegra front derailleur all play nicely together, Shimano has such a proven track record of excellent shifting and reliability. This is mentioned twice in the video review above, the stock wheelset on the MCR, the Stans Grail, is heavy and unresponsive. I was almost thankful one wheel was broken in shipping because I could run much lighter and more responsive wheels. This is Niner's four-star spec which sorely needs a wheel upgrade to make this bike come alive.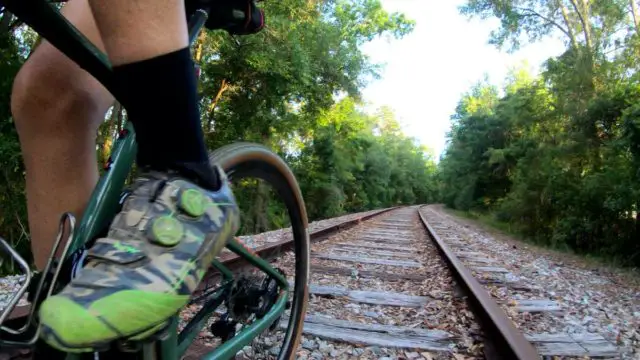 This bike is a winner for a rider looking for a cushier ride versus a rigid gravel bike or someone who is a bit fearful when descending. It would make for a great bike packing or touring rig, except you're losing some potential storage area due to the fork.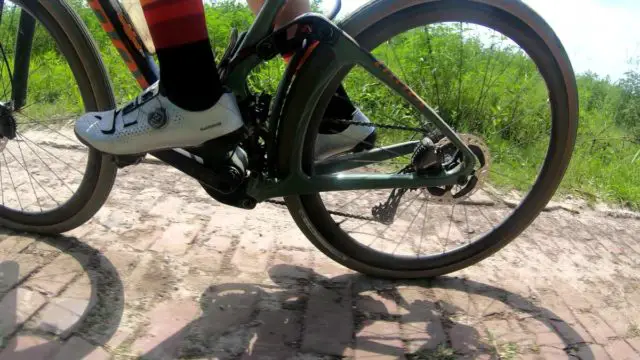 The MCR 9 RDO is not a fast race bike so I wouldn't recommend taking it to a flat out gravel training ride or fast race, but for longer races such as Dirty Kanza 200 or all-day rides, this would be a great machine to take the edge off. Obviously, the bike's weight is its biggest handicap but I don't see that as an issue if you consider its benefits.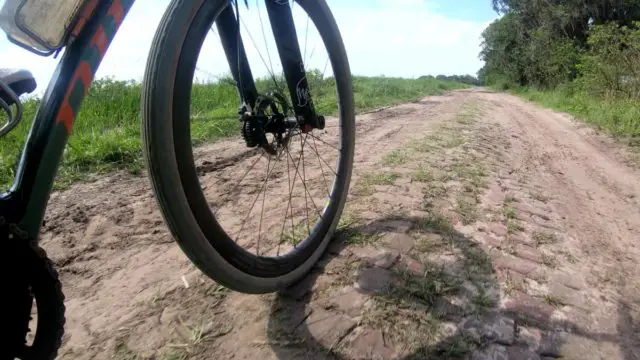 Links of Interest:
Don't forget to Like the Gravel Cyclist Facebook page, follow G.C. on Instagram and subscribe to our Youtube Channel. We are also on Twitter!