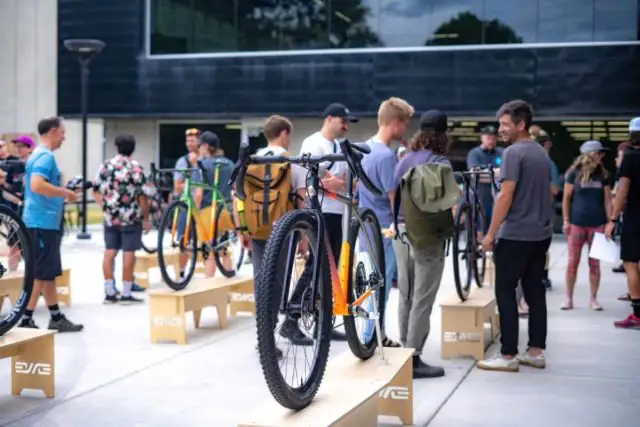 "The ENVE Grodeo was held on June 25th and 26th of 2021 and featured the Builder Round-Up open house on Friday where more than 30 of the most renowned custom builders displayed their latest works of art." – ENVE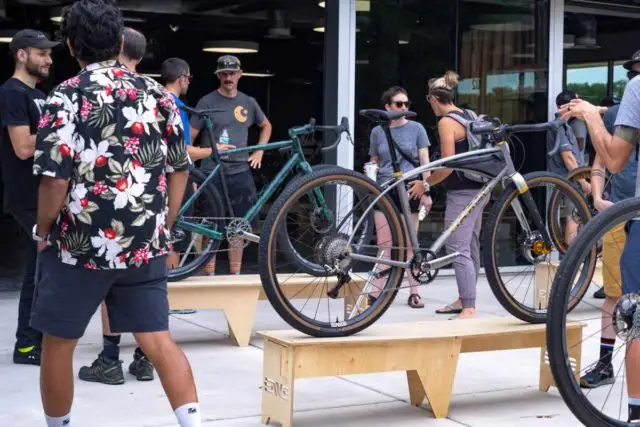 "Few opportunities exist to meet the builders of such exquisite handcrafted bicycles, and we're opening our doors so you can help us celebrate their artistry. We'll be serving up a good time with live music, food, drink, and the opportunity to test your skills on ENVE's Ogden Trackline Gravel TT."
The video below is a presentation of four carbon drop-bar bikes from the Builder Round-Up / Grodeo event. Photos of many of these bikes can be seen further down this post, including Argonaut, Allied Cycle Works, and ENVE (unfortunately due to illness, the latter bikes did not make the video). All photos by the lens guru himself, Ian Matteson of ENVE.
The builders in this video include:
ENVE – ENVE Grodeo & Builder Round-Up
Pursuit Cycles
"Pursuit Cycles is made up of a small team of engineers, frame builders, artists, and craftsmen brought together by Carl Strong with a common purpose to always get better. They design, engineer, test, and build their frames in-house in Bozeman, Montana. As a result, each bike is tailored to fit the clients' goals and priorities perfectly. With classic lines, smooth transitions, and a traditional silhouette, this "All Road" provides clearance to run up to a 700/40 or 650/50. The paint design (by Malyia Hawk) was inspired by Slime Mold and the customer's personal style and is called the "Lava Lamp."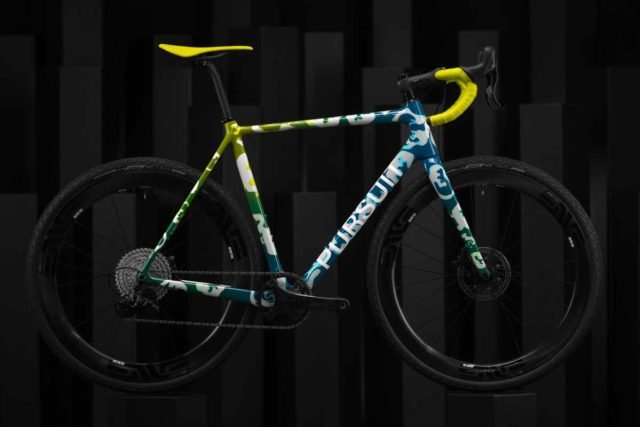 Festka Bicycles
"From Prague, Czech Republic, the Festka Scout is the second child in the brand's family of gravel bikes. Compared to the Rover that was released in 2018, the Scout leans further towards off-road and bike-packing use due to its sturdier build, tweaked geometry, and 650b wheels. In addition, the design scheme shown is their latest collaboration with artists. This time it is the duo Ondrash&Kashparek who have developed an original method of 'painting' abstract pictures by transferring acrylic paints from the surface of water onto canvas."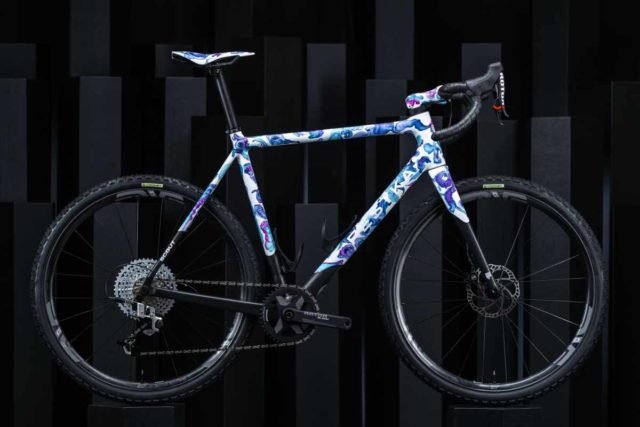 FiftyOne Bikes
"FiftyOne once again brings race car inspired paint to their custom carbon frame. Under the Irish green, you'll find ENVE's Integrated Front-End with the one-piece bar and stem."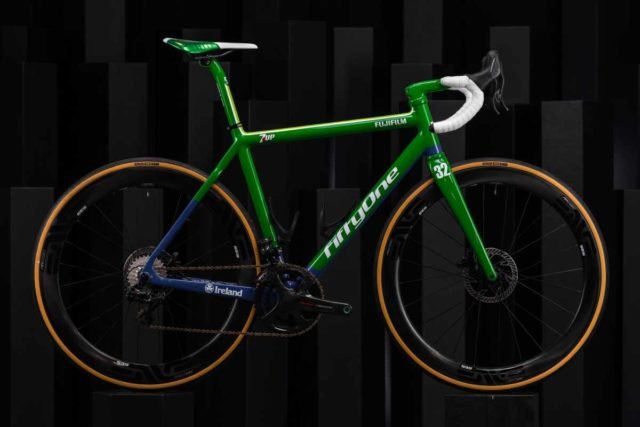 Prova Cycles
"The true showstopper of the Builder Round-Up was the Prova Speciale that is built with a mix of carbon fiber and titanium. It's all in the details, and between the 3D printed titanium seat mast topper and the integration of ENVE's new integrated front-end design, in addition to their US-made one-piece bar-stem combo, the Speciale was a true work of art."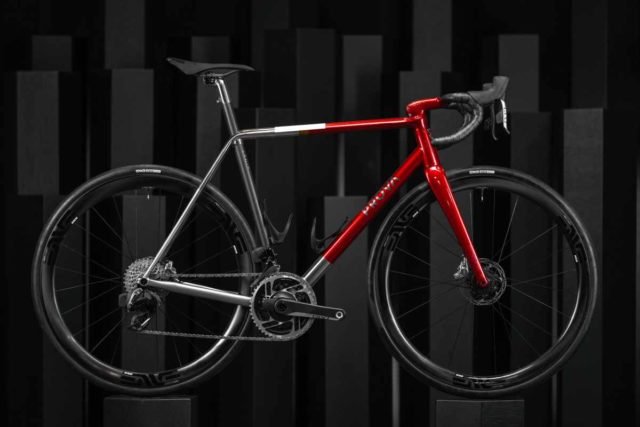 Allied Cycle Works
"The new ECHO Allied's vision for what the modern road bike is. A performance coupled with versatility that can handle high-volume gravel tires. Internal hosing and wire routing are done via Allied's own unique integration. In a true testament to the ECHO's versatility, Colin Strickland rode it to a top-5 finish at Unbound gravel, then was attacking the Tulsa Tough criterium on the same bike one week later."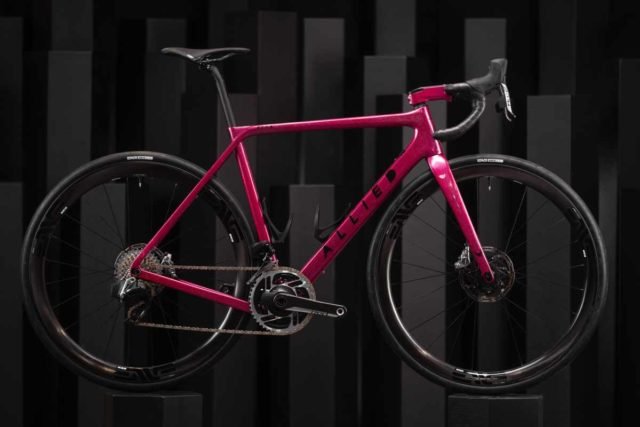 Argonaut
"The new RM3 with paint inspired by old-school BMX and Air Jordans – this beauty is truly one-of-a-kind. Made for former pro and Bend local Chris Jones, it debuted at the Builder Round-Up."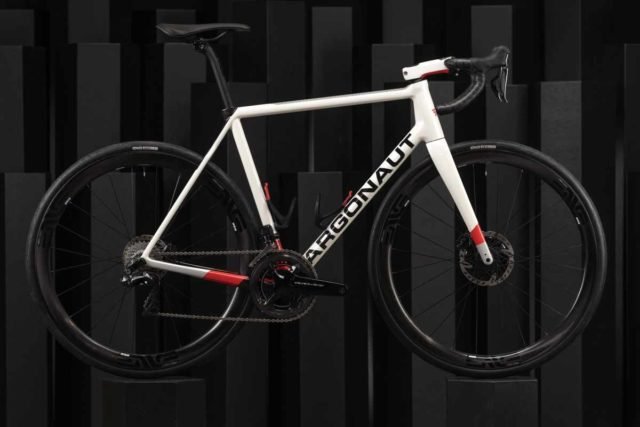 ENVE Composites
"After 14 years of specializing in manufacturing composite rims and components, ENVE introduced the Custom Road, a road bike made in their Ogden, Utah, facility. This particular one went with an out-of-this-world paint scheme that showcases the in-house paint shop that does everything from the stock options to the more creative." – Link to ENVE Factory Tour Video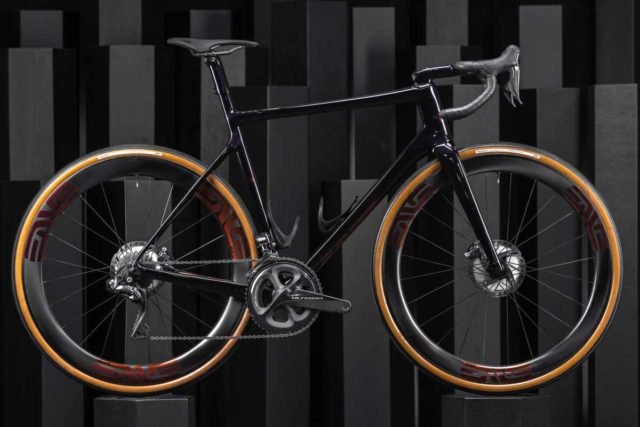 Support Gravel Cyclist:
Buy Me a Coffee – https://www.buymeacoffee.com/gravelcyclist
OR
Patreon – https://www.patreon.com/gravelcyclist
Links of Interest:
Don't forget to Like the Gravel Cyclist Facebook page, follow G.C. on Instagram, and subscribe to our Youtube Channel. We are also on Twitter!