ENVE's 2nd Annual Builder Round-Up has gone virtual this year, July 28-30, and is loaded with gravel bike bling. More than 20 custom gravel, road and mountain bikes will be featured in photos/videos with builders discussing the intricacies of their vision and design. As a sneak peak, a number of builds will feature yet-to-be announced products that ENVE has been working on for the past year. Will any of the readers be able to spot them?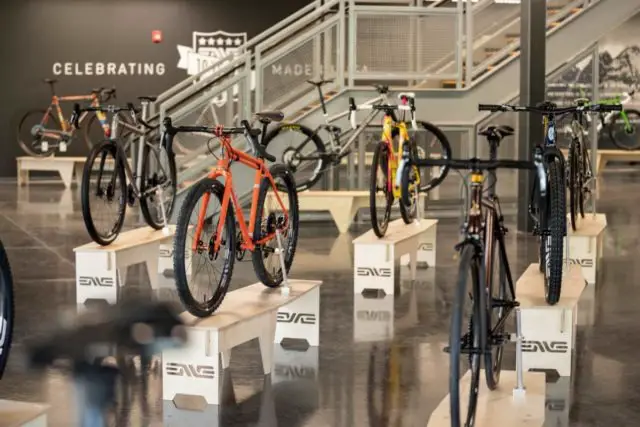 ENVE's Builder Bikes Round-up is a mini-NAHBS of sorts, the builders are a who's-who of custom: Horse, Moots, Prova, Vanilla, Scarab, Bingham, Firefly, Retrotec, Sklar, Pursuit, Holland, Desalvo, Strong, and Saltair.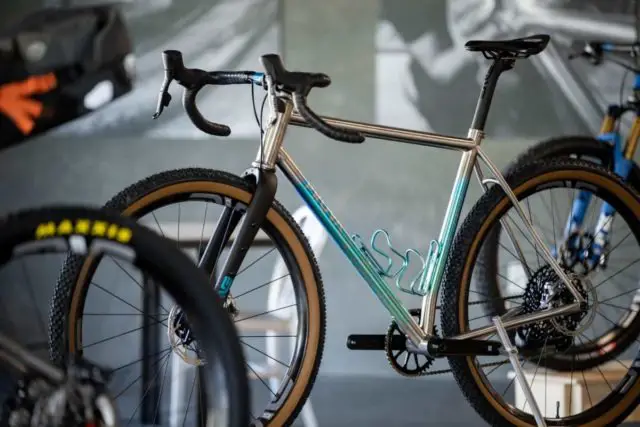 Horse Cycles – Brooklyn, New York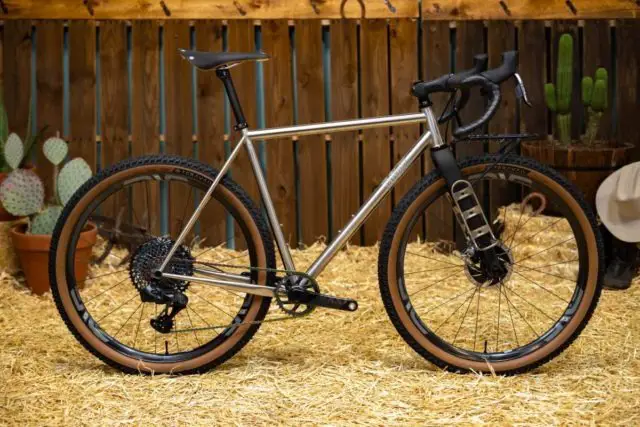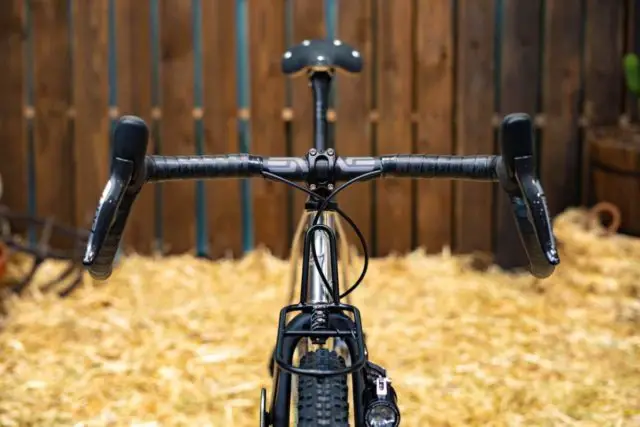 Thomas Callahan of Horse Cycles rolls out a Stainless Steel All-Road that once back from the Round-Up, is headed to Peru for a bike-packing trip. It features the new Adventure Fork, offering numerous accessory mounting options.
Moots – Steamboat Springs, Colorado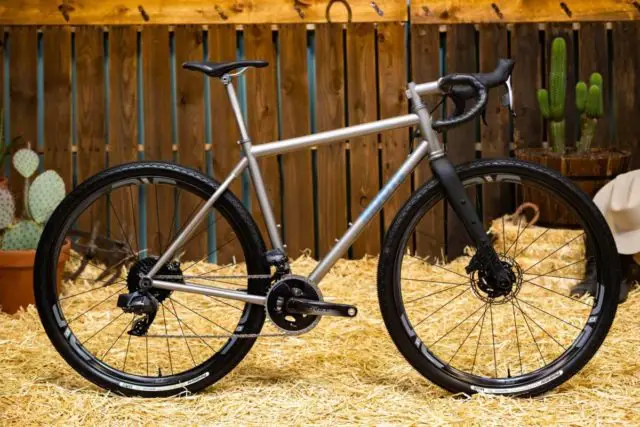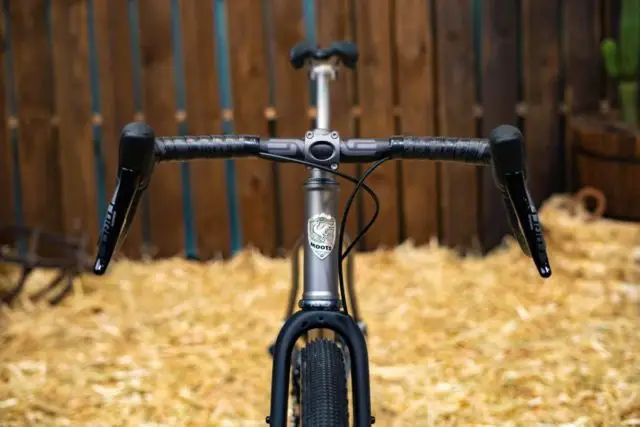 Since 1981 Moots has been creating some of the most enviable bikes on the market. The most recent update to the Routt 45 brings a longer front-center with slacker head tube, but the biggest news is the increased tire clearance…up to a 50c tire can now be used. Adventure ready.
Prova Cycles – Victoria, Australia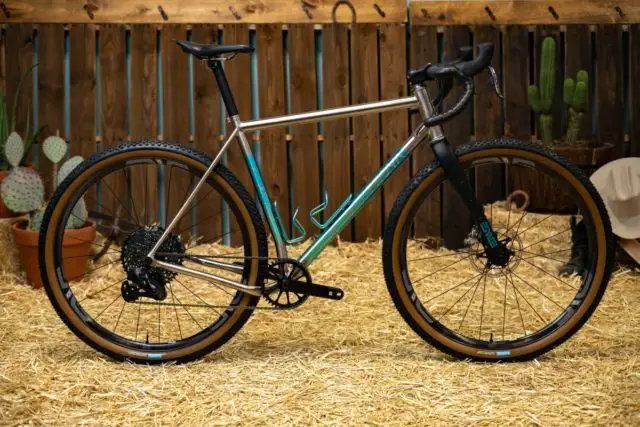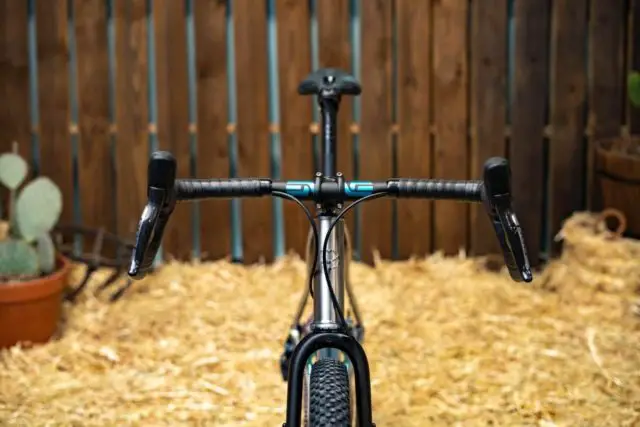 Prova has only been around for the past six years and they're quickly making a name for themselves bringing new technology and manufacturing processes. The Mostro will clear up to a 55c tire, while still keeping a road fit. It's designed around long-distance, multi-day riding where the comfort of a road bar is a priority, without having to make sacrifices on tire width.
Speedvagen – Portland, Oregon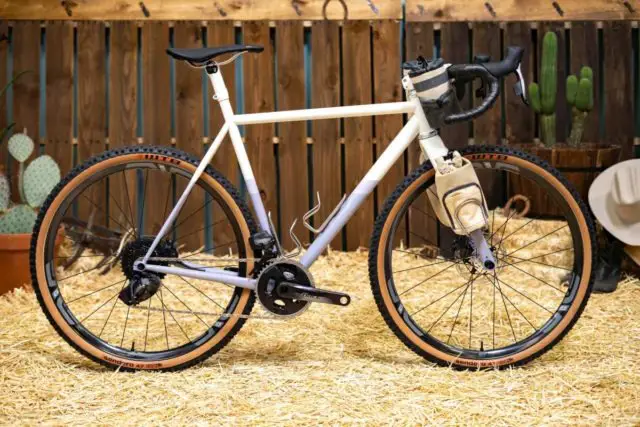 Speedvagen's most adept adventuring rig gets an Adventure Fork for greater mounting options and a paint job that is uniquely Speedvagen. Like most other Speedvagens, the GTFO has numerous other add-ons depending on what someone's intent might be.
Scarab Bicycles – Medellin, Colombia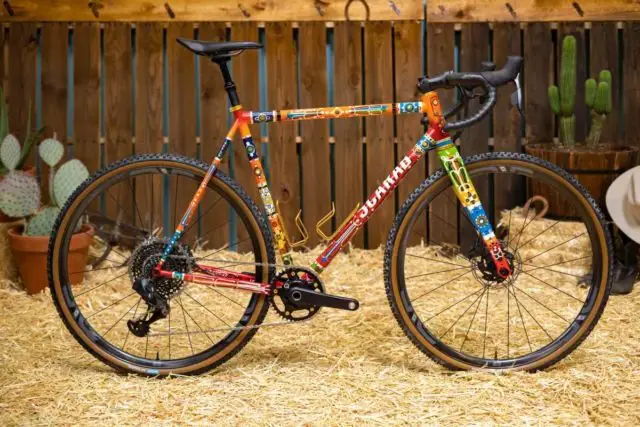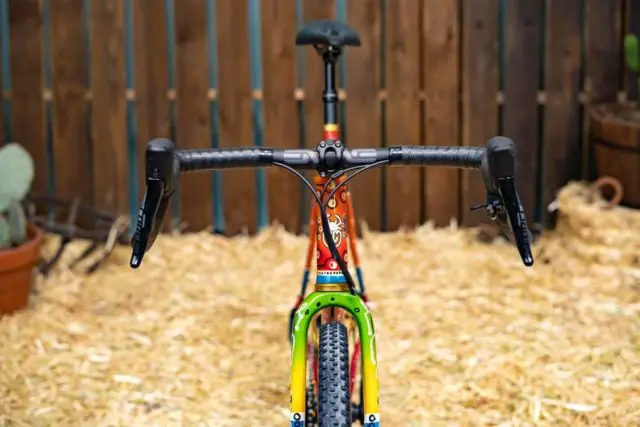 With clearance for a 45c tire, the Páramo is built around the unknown elements found in the Colombian countryside. Most notable is the paint, which is done in-house and guarantees no two bikes ever being the same.
Bingham Built – Steamboat Springs, Colorado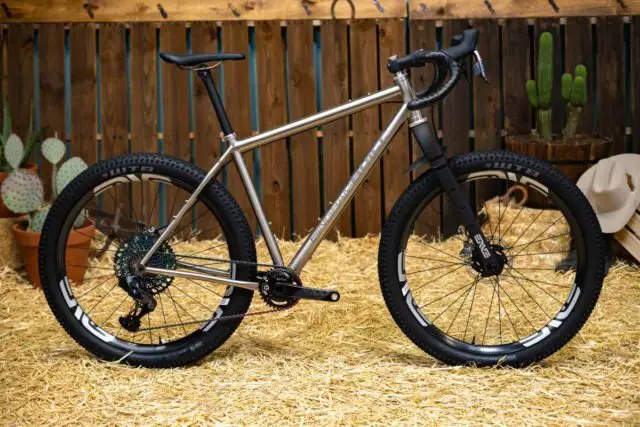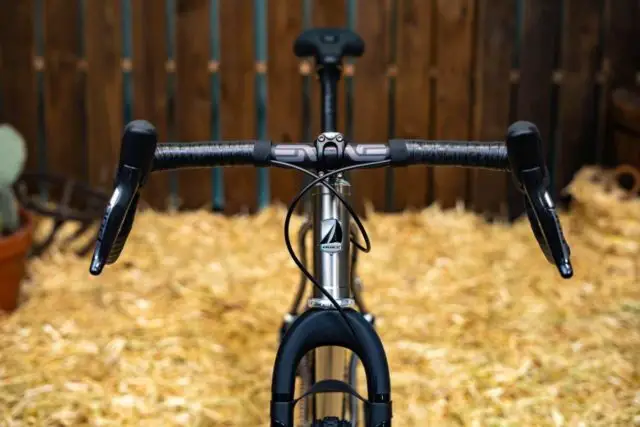 Brad Bingham's personal purpose-built bike packing explorer. For Brad, it's about all-day comfort with 27.5" Plus tires and drop bars. Ample mounts ensure there's never a shortage of stowage possibilities.
Firefly Bicycles – Boston, Massachusetts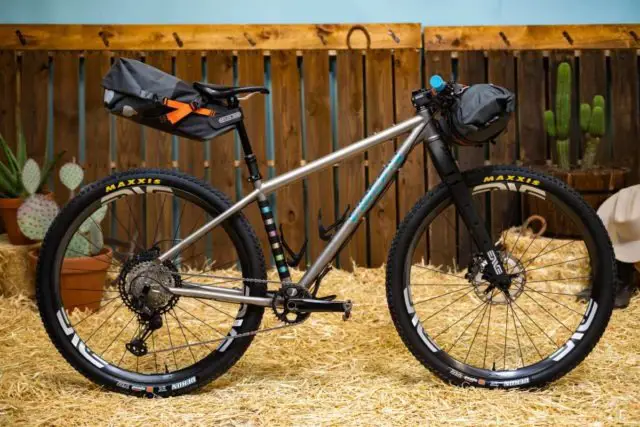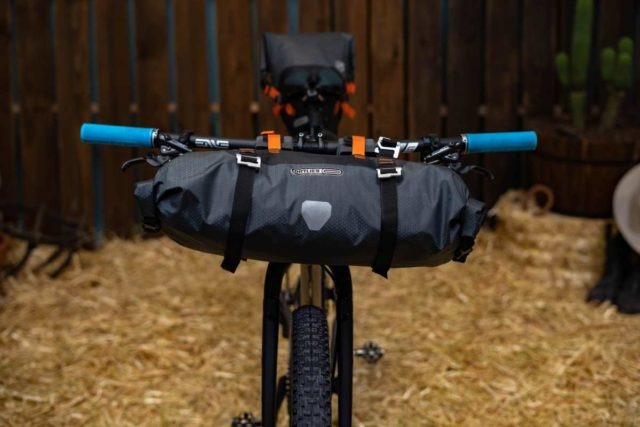 Built around bike packing, the frame offers ample versatility on bag design and models. Threaded bosses for endless combinations and long travel internal dropper compatibility. It also features clearance for up to 29×2.6 tires and proprietary dropouts. This particular bike just finished a 3-day bike packing trip, just in time to get cleaned up for the show.