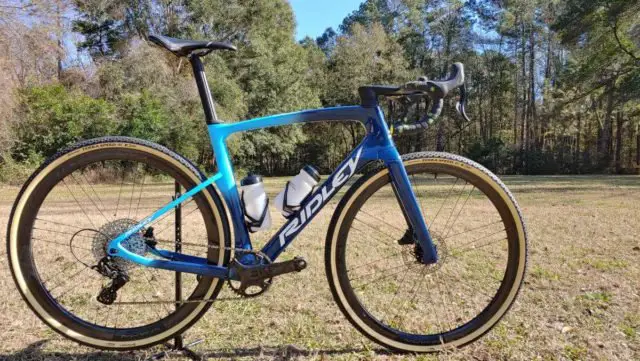 "Founded by Tullio Campagnolo, the company began in 1933 in a Vicenza workshop. The founder was a racing cyclist in Italy in the 1920s who conceived several ideas while racing, such as the quick-release mechanism for bicycle wheels, derailleurs, and the rod gear for gear changing. Campagnolo has been awarded more than 135 patents for innovations in cycling technology." – Wikipedia.org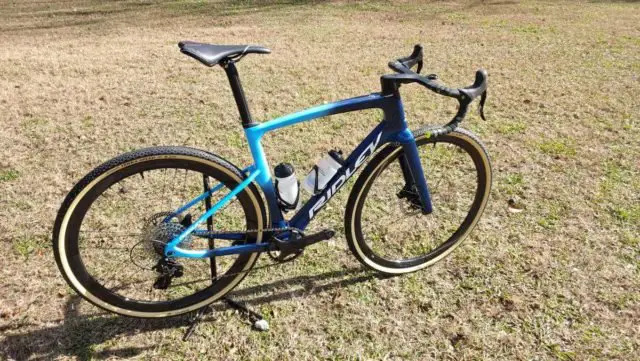 "At the end of the 1950s, Campagnolo started to manufacture magnesium parts such as wheels for sports cars like Alfa Romeo, Ferrari, Lamborghini, and Maserati, and built chassis for NASA satellites in 1969. In 1963, Campagnolo produced a disc brake for the Innocenti Lambretta TV motorscooter – the first two-wheel production vehicle with such a brake. In the 1970s they also supplied wheels for Ferrari's Formula One cars."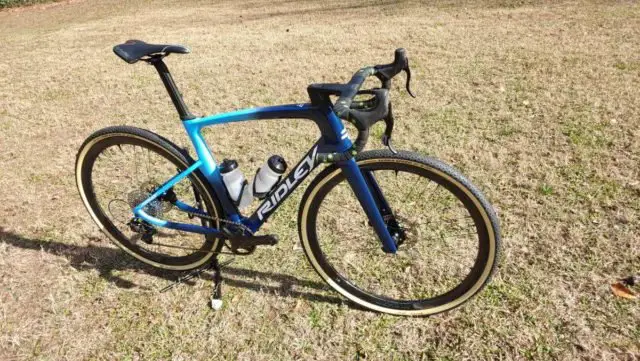 Stating the obvious, Campagnolo has a long and storied history in road cycling, competitive or otherwise. Their components are organized as groupsets and are a near-complete collection of a bicycle's mechanical parts. Circa 2020 / 2021, Campagnolo's flagship components are the Super Record, Record, and Chorus groupsets with all three representing their recent shift to 12-speed drivetrains. Super Record and Record are the top groupsets, followed by Chorus, Potenza, Centaur, and Veloce.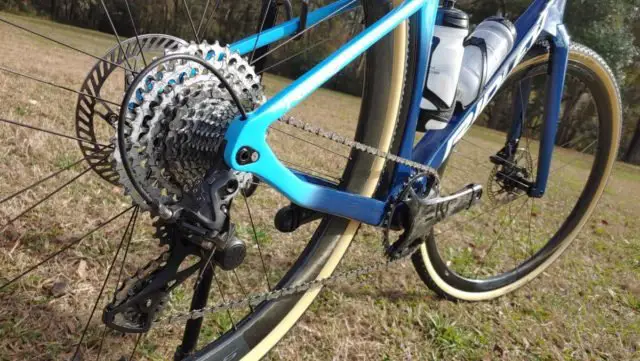 Late in 2020, Campagnolo entered the world of cycling components designed specifically for gravel cycling, with the world's first single chainring (1x) x 13-speed mechanical drivetrain. Meet Campagnolo Ekar.
Campagnolo Ekar 1 x 13-Speed Review Video
"Born on Mt Ekar, the 13-speed Campagnolo Ekar is not a conventional groupset. Ekar is the world's lightest gravel groupset: reliable, durable, and fast. With a wide range, close-ratio, and no compromise, Ekar is designed from the ground up to give you the very best performance, riding experience, and reliability for gravel, all-road, and endurance riding on the toughest terrain where you want to face and challenge yourself. From the outset our engineers and design team tested and pursued the route of a 1x system being the best for gravel, and engaged with the challenge of creating the best possible implementation – and the light, efficient, precise 13-speed Ekar is what delivers." – Campagnolo.com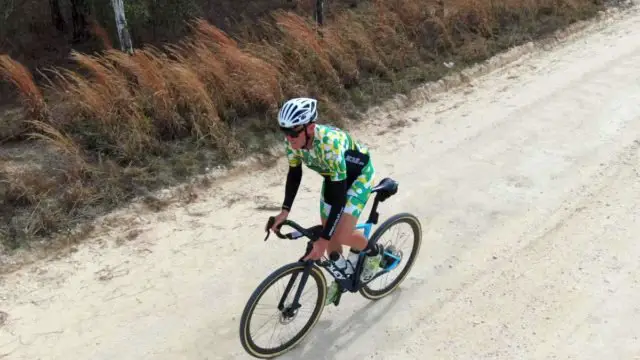 JOM of the Gravel Cyclist crew took delivery of Campagnolo Ekar on December 24, 2020, Christmas Eve, installed onto the ultra-slick / ultra-fast Ridley Kanzo Fast gravel bike. Since this time, JOM has put this bike and groupset through the proverbial wringer. Ridden in all manner of good and bad conditions, in the USA States of Florida, Georgia, Arkansas, New Mexico, Kansas, and Mississippi, this isn't your average run-of-the-mill review.
Further Tech
"There is a full range of gearing with smooth, small steps for cadence progression, and a choice of gear ranges to suit the different specialisms within the gravel discipline – each with a wide range, and each with elegantly spaced progressions for smooth changes and no nasty cadence jumps. 1x offers maximum efficiency, no wasted gearing overlaps, an overall lightweight system (under 2.4kg) and superior chain retention security. Its gears are designed to be gravel-specific with deliberate and natural-feeling progressive cadence control: 1-tooth steps for small sprockets and bigger steps for larger sprockets – for speeds to match every route."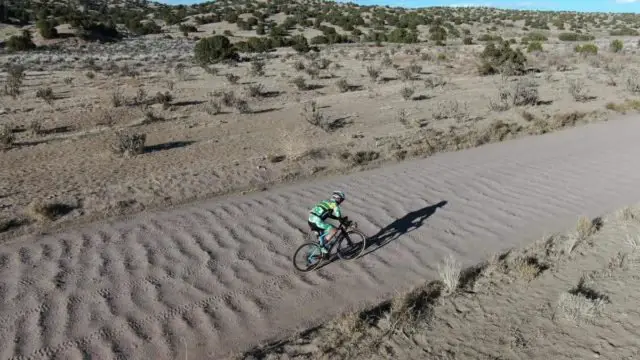 Ekar Rear Derailleur
"A single rear derailleur design with mid-length cage is compatible with the varying sprocket sizes on all three cassette gearing options, from 9-36 to 10-44, perfect for every gravel requirement. The parallelogram's 2D trajectory is specifically designed for the Ekar 1x system, with a full change of precise mechanical movement to activate the 13 sprockets. Its pulley wheels with differentiated tooth-counts deliver optimum smooth chain running and high chain retention for security and peace of mind – whatever terrain you tackle."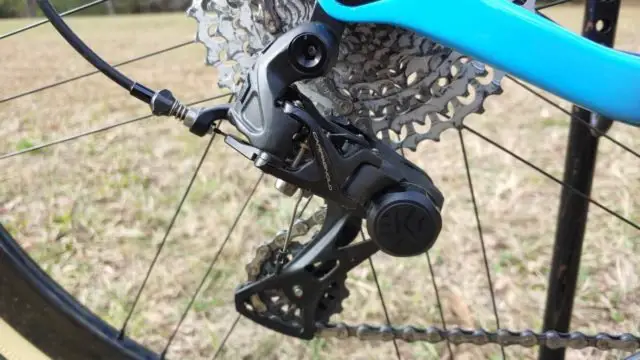 "The clutch, permanently engaged for enhanced chain retention reliability and minimal operational noise, can be locked forward for easy wheel removal. There is more than 70 individual carefully designed and engineered parts in the Ekar derailleur alone. Carbon fiber-reinforced polyamide and anodized 7075 and 6082 alloys are skilfully combined in Ekar derailleur's body and cage, for the best blend of strength, durability, and lightweight, for long-term reliable operation and withstanding the knocks, grit, and dust of hardcore gravel riding, while stainless steel bolts are used for strength and long-term resilience in the toughest conditions."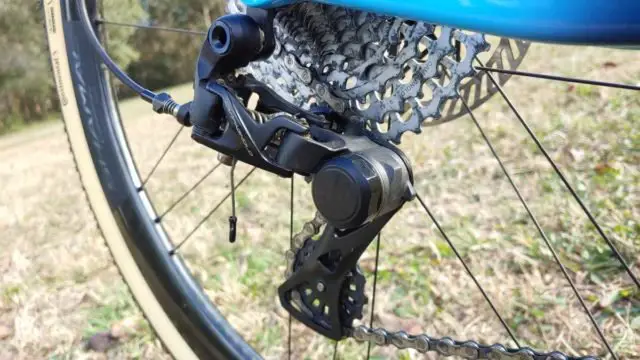 New 1×13-specific design
2D parallelogram trajectory for 13 sprockets
Smooth chain running & high security
Locking clutch for easy wheel removal
Carbon fiber-reinforced polyamide & anodized alloys – for lightweight, strength & durability
Ekar 13-Speed Cassette
"Each cassette is built on two blocks, split 4- and 9-sprockets for the configurations featuring a 9-tooth, and 3-/10-sprockets for the range starting with a 10-tooth. For enhanced mechanical resistance, heat-treated carbon steel is used for the core of both blocks, and benefit from a nickel-chrome-satin surface treatment which reduces wear and friction, delivering the optimum durability for gravel riding. It sits on a new freehub driver body – called N3W – that features on the lightweight carbon Campagnolo Shamal wheelset, with a wide range of compatible wheelsets to follow."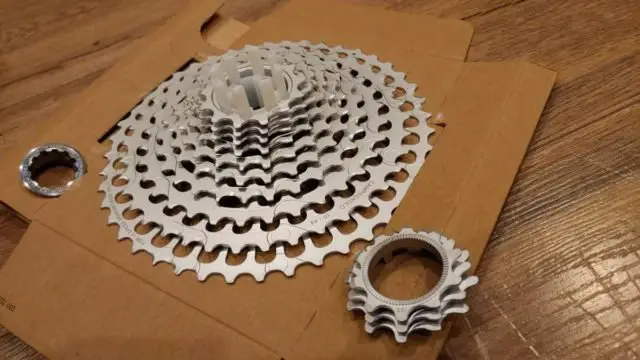 "N3W is highly versatile, featuring the same groove profiles as the classic Campagnolo body, but 4.4mm shorter and lighter. With appropriate lockrings and adaptors, N3W is also compatible with all current and forthcoming Campagnolo 12-, 11- and 10-speed systems, with retro-fit kits including readily available. As all current disc brake Campagnolo HH12 wheelsets are N3W-compatible you can easily update your wheels ready to run them with Ekar."
13-speed
Lightweight, efficient design
Strong, durable construction
Closer high gear spacing
Wider low gear spacing
9-tooth smallest sprocket on two options
New lighter N3W driver standard for wide compatibility
Ekar 1x Carbon Crankset
"There are four ring size options: Adventure has 38 teeth; Pure Gravel is 40T, Fast Gravel is 42T, and eGravel 44T. Their narrow-wide design provides efficient drive and maximum chain security. The light, strong 7075 aluminum rings are easily interchangeable – you can simply unbolt them from the four spider arms with no requirement for crank disassembly. The four arms, which are asymmetrically set for optimal spread of the torque load, feature a 123mm Bolt Circle Diameter."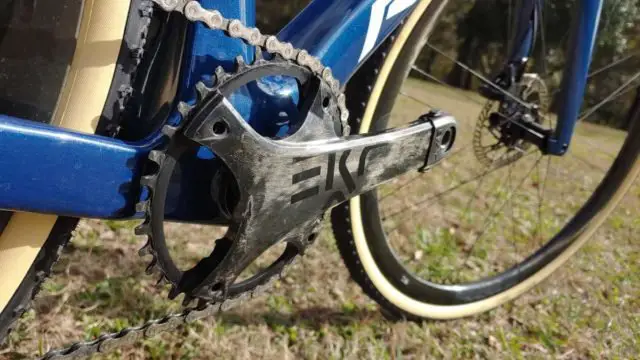 "Swapping rings is an easy and efficient way to switch out your gearing as you tackle different types of riding. The Ekar crankset features four arm length options – 165, 170, 172.5, and 175mm – to suit riders of all sizes and styles. For some gravel bikes featuring low bottom bracket heights, shorter crank arms are a popular choice to avoid grounding on loose and unpredictable surfaces. A narrow 145.5mm Q-factor makes for a comfortable, efficient pedaling style, whatever your size. The UD carbon arms come with neat, removable protective end caps, to keep your components looking like new, whatever terrain you tackle."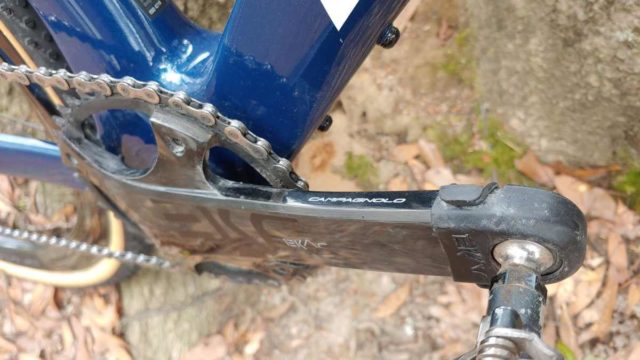 Lightweight, efficient, secure 1x system
2-piece cranks: steel axle & UD carbon arms
4 ring options: 38T, 40T, 42T, 44T
Easy-change alloy rings – no crank disassembly
4 length options – 165, 170, 172.5, 175mm
Ekar C13 13-Speed Chain
"The C13 chain mates effectively with the wide-narrow teeth design of Ekar's 1×13-speed chainrings and cassette sprockets for a positive, efficient, low-friction drive, and benefits from high security. Despite its narrow profile, the C13 chain is very strong; its C60 steel inner links have a Nickel-Teflon surface treatment to withstand the higher rate of wear they are subject to. They are pinned to the high tensile strength C67 NiCrMo2 steel outer links – a more resistant steel with a higher carbon content, coated with a Nickel surface treatment to withstand the greater mechanical stresses they face."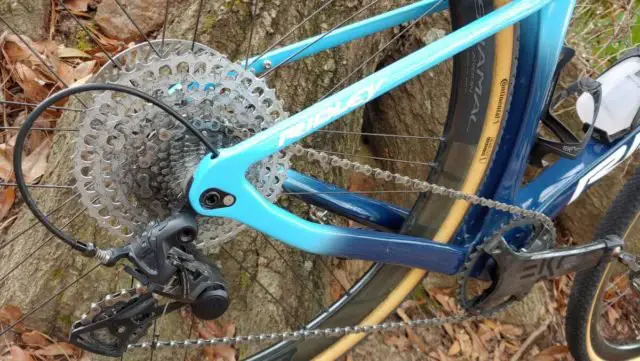 "The whole chain, made in Campagnolo's dedicated facility in Vicenza, is subject to a unique lubrication process, with an ultrasound bath system that ensures the special lubricant formula coats deeply and evenly in every part of every link of every chain. The result is efficient operation and high resilience, providing longevity even in the tough conditions faced in off-road riding, with less demanding maintenance requirements."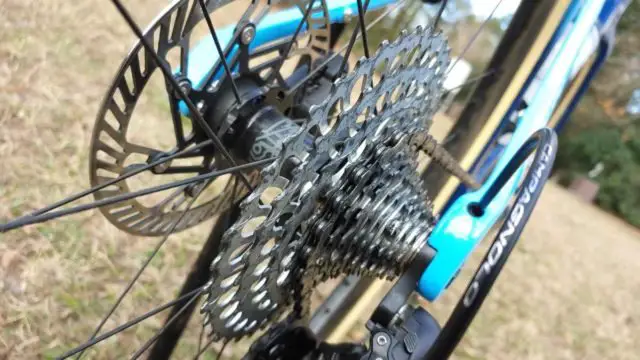 C13 gravel chain – new for Ekar 1×13
Efficient & secure wide-narrow teeth
Narrow yet incredibly strong
Ultrasound lubrication system
Classic & C-Link™ options
Ekar Ergopower Controls
"For Ekar, we have made detailed gravel-orientated modifications to the popular and ergonomic Campagnolo Ergopowers control levers, and retained the inherent design of the system because of its renowned precision, and comfort with the Vari-Cushion™ hood. With differentiated levers you'll never get a wrong shift – even in the tough environment of off-road riding and racing, Campagnolo's tried and tested One-Lever-One-Action philosophy ensures no-confusion control."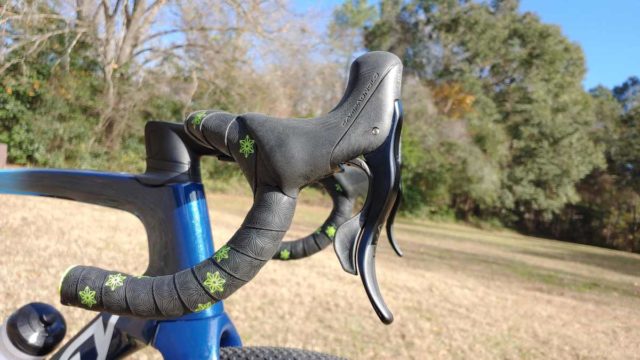 "Lever 3 is redesigned, with a larger C-shape, easy to reach with your right thumb while riding on the tops – the most often-used hand positions for gravel riders. Ekar Ergopower levers feature reach regulation adjustments, to fit your hand and finger size and suit the demands of your riding style. To further enhance control in gravel riding, Ekar Ergopowers' aluminum lever blade and controls' surface coating finish is laser-cut with additional texture to increase your grip, whatever the conditions. The lasered pattern is also resistant to wear from sweat, dirt and cleaning agents – a gravel-proof solution. The internal Ultra-Shift™ mechanism controls the 13-speed rear derailleur, enabling you to up-shift by up to 3 sprockets in a single movement. The security of single downshifts is ideally suited to gravel riding on slippery, undulating and unpredictable surfaces."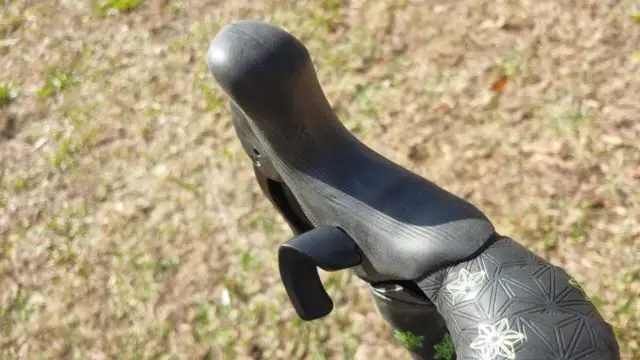 Comfortable support – Vari-Cushion™
New Lever 3 design for tops-riding
Enhanced grip
Multiple action – Ultra-Shift™ up-shifts
Advanced ergonomics & reach adjustment
Ekar Hydraulic Brake Caliper
"Ekar's caliper has a fresh new design and finish, to coordinate with the gravel groupset's other components. The DB310 pads – also compatible with other Campagnolo disc brakes – have a unique organic compound that not only help produce high braking performance but also deliver improved wear resistance: important in the tough world of gravel riding and racing, in wet or dry conditions.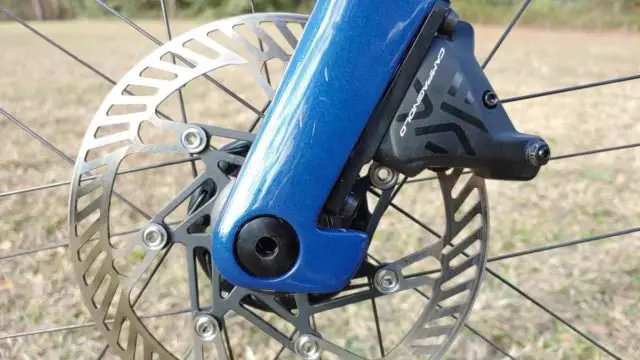 Proven high braking performance
Progressive modulation and feel
High performance, long life organic pads
Ekar Brake Rotor
"Ekar's rotors are strong 1.85mm thick stainless tempered steel – staying straight and true long-term even under heavy and sustained braking. A choice of 140 and 160mm diameter rotors are available, to suit your riding style, and offering an additional weight-saving potential. With the same caliper and pads, the larger rotor produces greater stopping power thanks to increased heat dissipation over its larger surface area."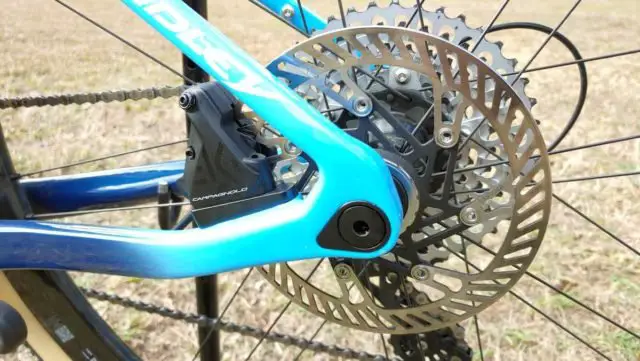 Proven high braking performance
Progressive modulation and feel
140 and 160mm steel rotors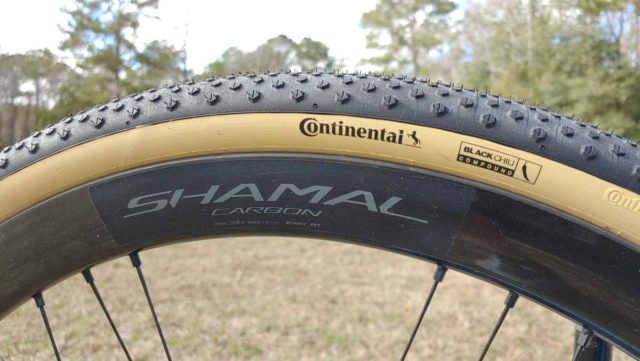 Support Gravel Cyclist:
Buy Me a Coffee – https://www.buymeacoffee.com/gravelcyclist
OR
Patreon – https://www.patreon.com/gravelcyclist
Links of Interest:
Don't forget to Like the Gravel Cyclist Facebook page, follow G.C. on Instagram, and subscribe to our Youtube Channel. We are also on Twitter!