According to Xentis, the Kappa2 650b / 27.5″ carbon 4-spoke wheelset is durable for cross country mountain biking, but light for marathon use. The 650 / 27.5″ wheel size has long been associated with mountain bikes, but over the past few years, the size has gained significant momentum and acceptance among gravel bike manufacturers and riders. We've had our eyes on the Xentis Kappa2 wheelset for some time, especially after it underwent some nice improvements during 2017.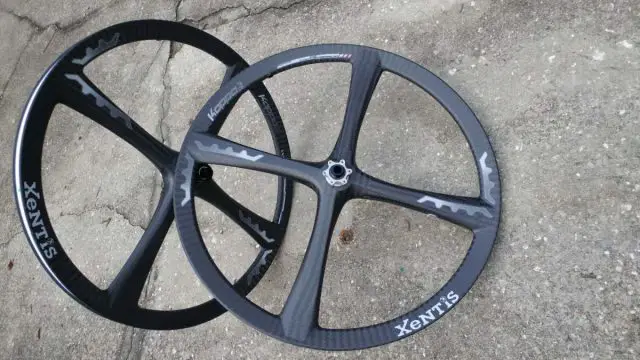 The Kappa2 wheelset is unlike anything else on the market for mountain or gravel bikes. Its non-traditional look may not appeal to everybody, but this wheelset is fast and lightweight, and easily on par in terms of weight with many other high-end wheelsets. Xentis isn't a household name in the United States, but they've been in the wheel business for a long time, once providing wheels to the likes of former German professional road team, T-Mobile.
JOM of the Gravel Cyclist crew took receipt of the Kappa2 wheels in late May of 2018. Since that time, JOM has racked up a ton of training miles on the Kappa2's, and most recently, raced them at the 2018 Gravel Worlds race in Lincoln, Nebraska, USA.
Xentis – Next Generation Wheels
References/Products from this Video:
Bontrager TLR Flash Charger Pump Review
WTB Resolute 650b x 42mm Tyre Review
Orange Seal Endurance Formula Sealant (it's all we use!)
JOM's clothing supplier, Champion Systems – https://champ-sys.com
Thanks for watching!
Don't forget to Like the Gravel Cyclist Facebook page, follow G.C. on Instagram and subscribe to our Youtube Channel. We are also on Twitter!