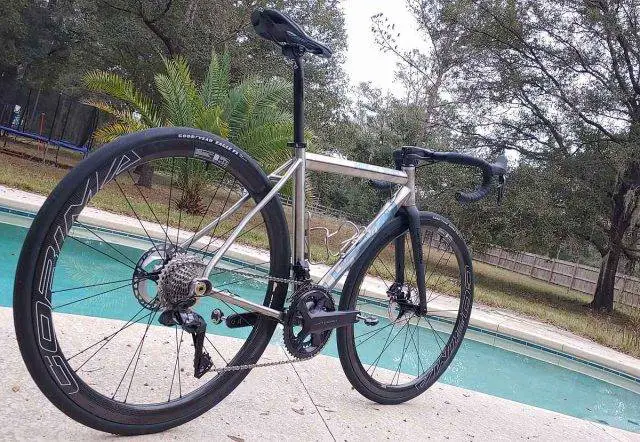 Recently, JOM of the Gravel Cyclist crew kicked off a new build project; a collaborative build involving the Lynskey Performance Titanium Helix Pro Road bike, paired to Shimano's fabulous R8170 12-Speed Di2 groupset. These may be road focused products, but like many of you watching, JOM still rides on the pavement semi-regularly. A review of this frame, fork, and groupset are coming later.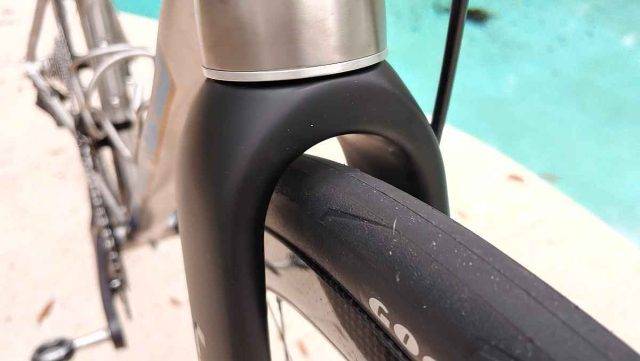 Modern road bikes, circa 2022, have come full circle in regards to tyre clearance. Some 15 years ago, a 700c x 25mm tyre was about the best you could hope for squeezing into your average road bike. Nowadays, 700c x 32mm is a staple among many road bikes, which harkens back to the 1970's and earlier, where bigger tyre clearance was the norm.
Let's Turn a Road Bike into a Gravel Bike Video
Alternative Video Link for those reading via email subscription.
Continued from Above:
The Lynskey Helix Pro is blessed with an abundance of tyre clearance. Even with its stated maximum of 700c x 32mm, the Lynskey's unique yoke driveside chainstay, provides more than that. JOM of Gravel Cyclist will cover what's possible in 700c when the long-term review of this frame and fork appears.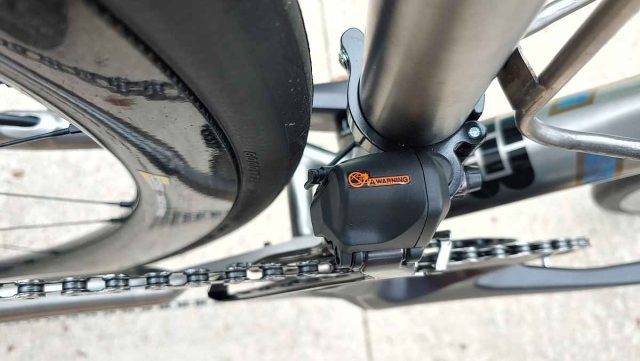 In the meantime, we reveal an old trick that allows cyclists to potentially squeeze bigger tyres into a bike that may be short on tyre clearance. 650b wheels measure 27.5″ edge to edge, whilst 700c wheels measure 29″ edge to edge. Thus, the outer rim of the smaller 650b wheel size will have additional tyre clearance to play with, possibly up to 650b x 47mm, depending on your road frame.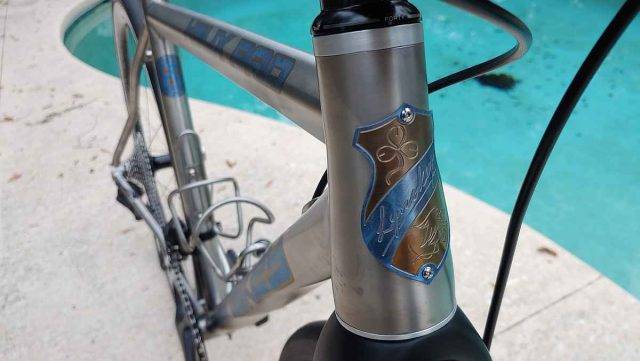 With the somewhat recent advent (everything old is new again) of gravel bikes with bigger tyre clearance, this wheel size trick may be unnecessary for some. Some frame manufacturers many not recommend it, but think of this option as a stop gap for your road bike, before purchasing a legitimate gravel bike.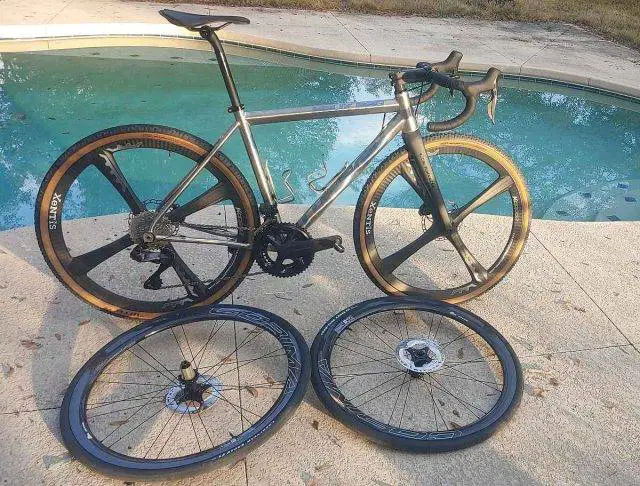 Lynskey Helix Pro Disc
"The Helix Pro Disc is designed with our Race geometry and disc brakes for additional stopping power. The benefits of the Helix frame include overall frame stiffness and handling, with optimal speed and lightweight. The addition of disc brakes takes your performance to the next level. Internal downtube and chainstay cable routing lends to clean lines and aero performance. New rear end with half-yoke design allows ample clearance for 32c tires."
Additional Photos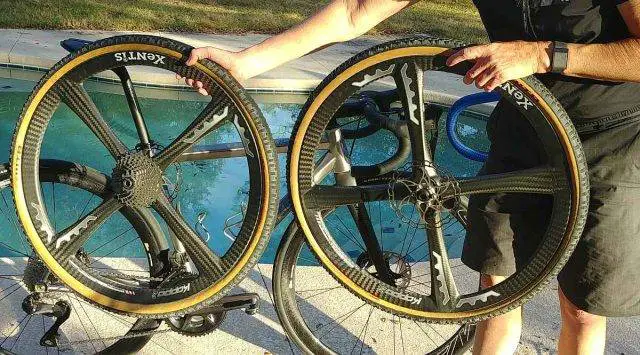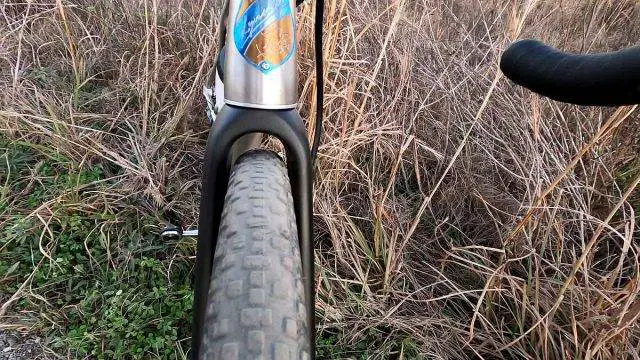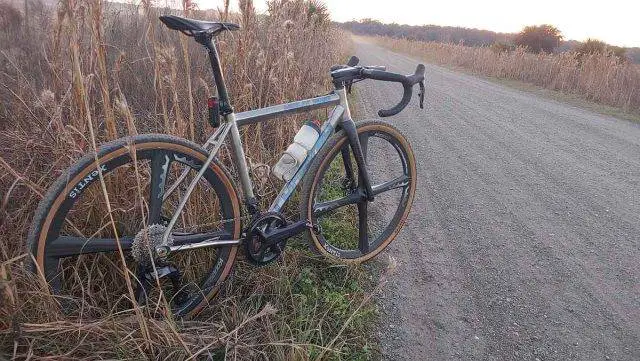 Support Gravel Cyclist:
Buy Me a Coffee – https://www.buymeacoffee.com/gravelcyclist
OR
Patreon – https://www.patreon.com/gravelcyclist
Links of Interest:
Don't forget to Like the Gravel Cyclist Facebook page, follow G.C. on Instagram, and subscribe to our Youtube Channel. We are also on Twitter!