In this video, the Gravel Cyclist crew demonstrates how to lend a hand to teammates and friends… not really.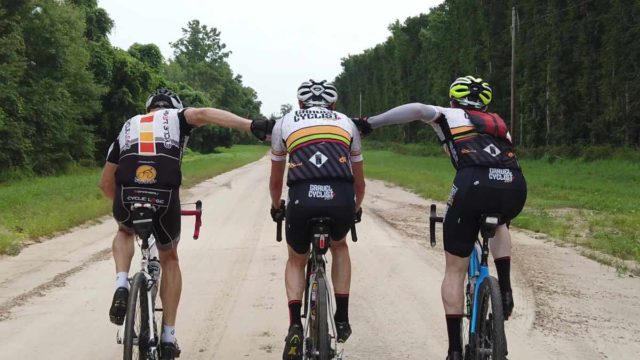 From the Single Reverse Shoulder Sling to the Reverse Team Time Trial, these training techniques are guaranteed to win friends and influence people in your local cycling community!*
* = This video was filmed in the name of fun and jest and nobody was harmed. Remember, this video isn't meant to be taken seriously so negative comments aren't required 🙂 Enjoy!
Thank you to GoPro for supplying the Hero 7 Black cameras that captured all of the POV footage in this video.
Links to other cool videos and reviews by Gravel Cyclist:
Thanks for watching!
Don't forget to Like the Gravel Cyclist Facebook page, follow G.C. on Instagram and subscribe to our Youtube Channel. We are also on Twitter!