"It was 1971: a year when the world was beginning to change rapidly with an exciting new spirit of digital invention, creativity and imagination along with a worldwide drive for new purpose. A new dawn. And yet, cycling was still very traditional, very conventional, conforming to some sort of rulebook: our founders believed that there had to be a better way." – Cannondale
You can read more about Cannondale's history at this link – https://www.cannondale.com/en-us/about-us
Cannondale Topstone Carbon Lefty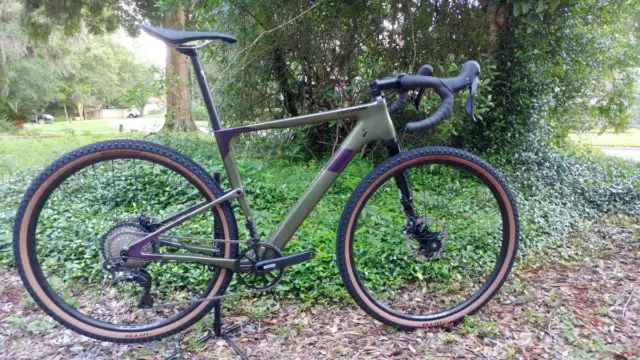 "It had to happen. We paired our proven, super-light and effortlessly simple Kingpin rear suspension system with our cutting-edge, built-for-gravel Lefty Oliver 30mm gravel suspension fork – meaning better control and even more comfort."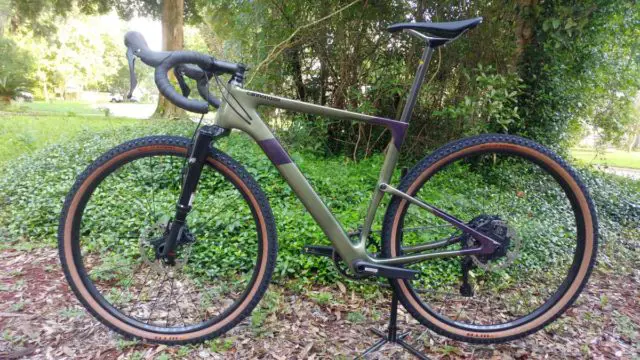 "More Give. More Go. More Lefty. A gravel bike to beat all gravel bikes. Dual suspension makes this the most off-road capable and on-road comfortable road bike ever made."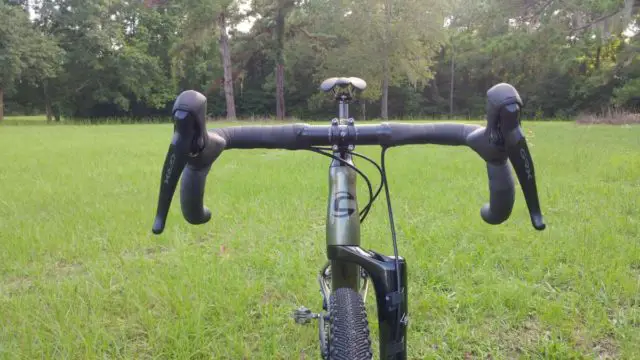 In this video, JOM of the Gravel Cyclist crew covers the good and bad of the spicy Cannondale Topstone Carbon Lefty, namely the Lefty 3 variant.
Cannondale Topstone Carbon Lefty Video Review
Cannondale Topstone Carbon Lefty – More Tech
Dual Suspension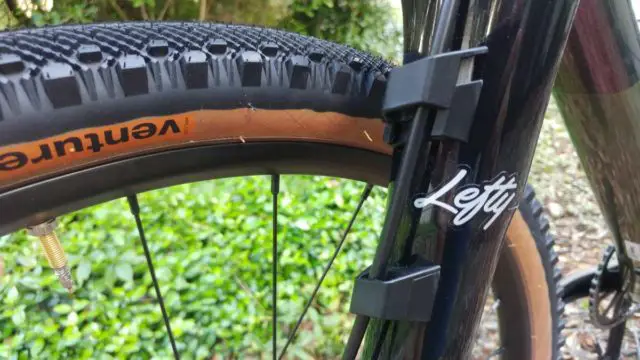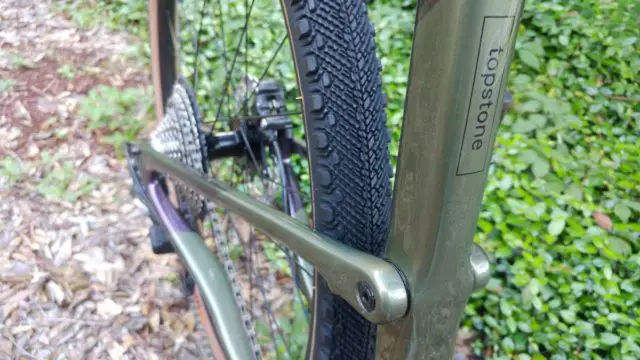 "It had to happen. We paired our proven, super-light and effortlessly simple Kingpin rear suspension system with our cutting-edge, built-for-gravel Lefty Oliver 30mm gravel suspension fork – meaning better control and even more comfort."
It's Easier to go Harder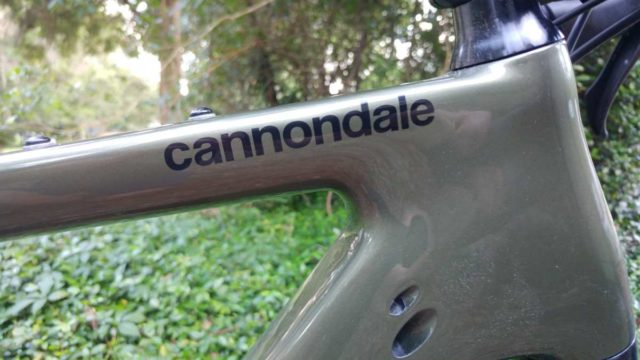 "Refined geometry and rider position deliver an experience that's stable, composed and comfortable without losing that spark. Go further, ride longer, charge harder."
Grip, Comfort, and Control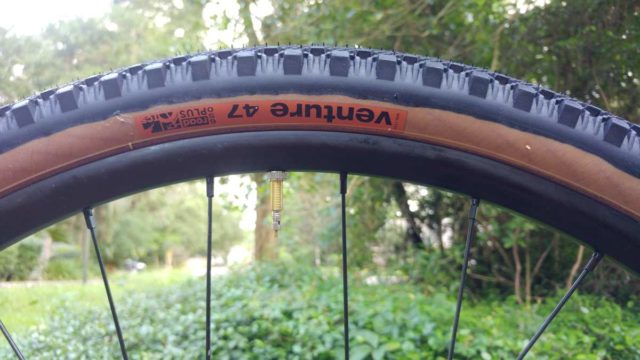 "Topstone Carbon Lefty comes with smaller diameter, higher volume 650 x 47c tires for even more off-road ability and on-road comfort."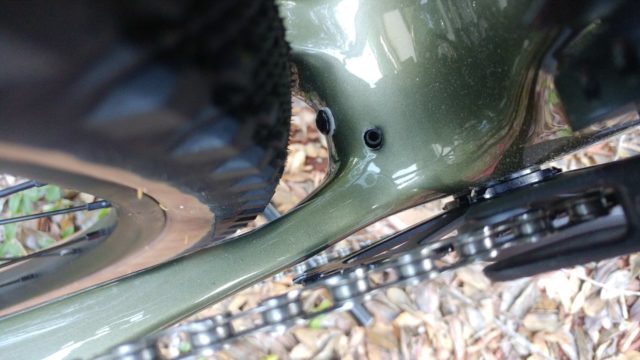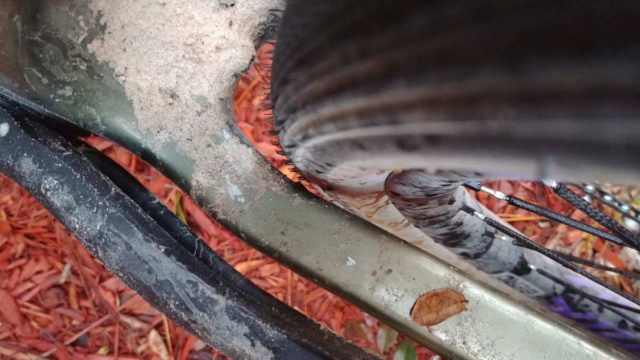 This is where most reviews leave off. However, yours truly slapped on a lovely pair of Atomik Carbon GX33 Gravel Wheels shod with Panaracer Gravelking SS tyres in 650b x 48mm. Incidentally, those tyres measure about 51mm on these rims with approximately two to three millimetres of tyre clearance.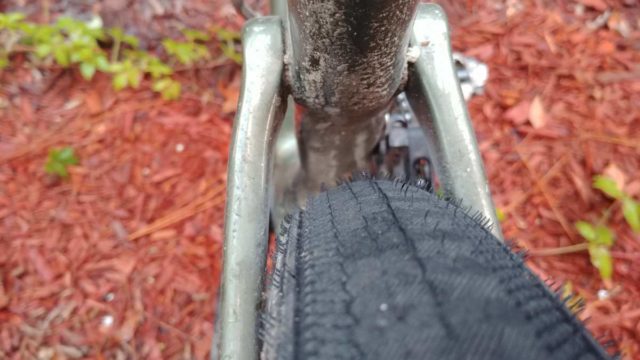 Lefty Oliver Fork
"The Ultimate built-for-gravel suspension fork. With 30mm of smooth, bump-taming suspension and incredibly stiff, precise-handling structure, this lightweight fork lets you push it harder, and ride smoother than ever.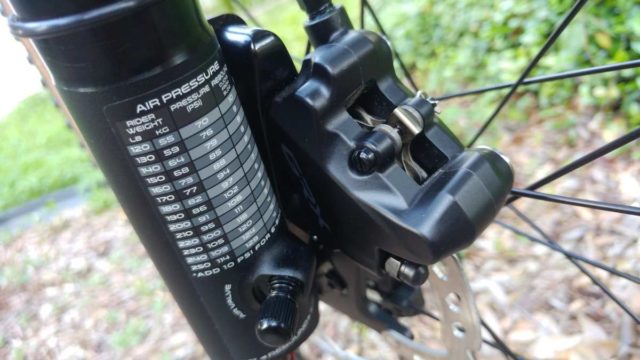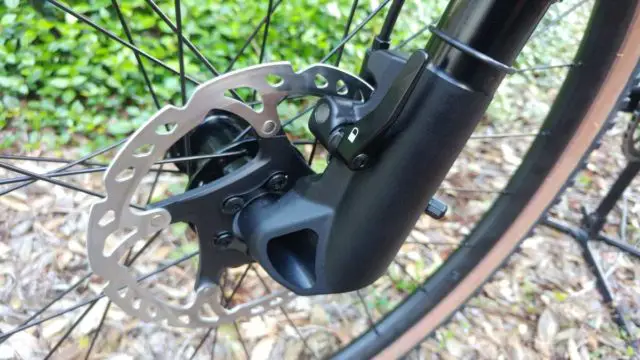 Kingpin Rear Suspension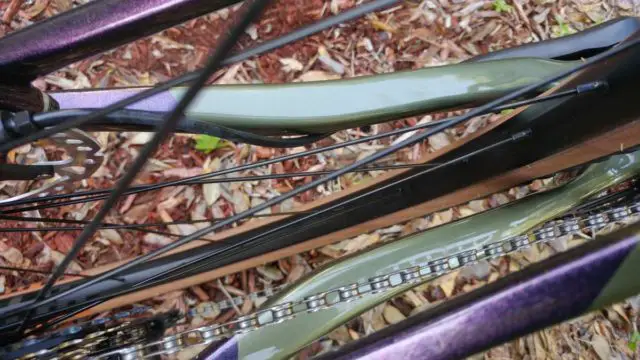 The Kingpin suspension system offers up to 30mm of suspension effect sans the complexity of a shock and related linkages. It accomplishes this by flex in the supplied carbon seatpost and chainstays. A clever but simple solution that in my experience, doesn't bob excessively, but this may depend on how smooth you pedal.
LockR Pivot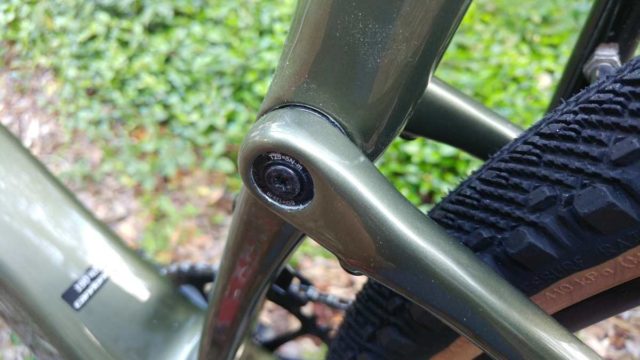 "Thru-axle pivot locks the left and right seat-stays together, preventing independent rotation for solid feel and instantaneous response.
Endurance Fit
The bike offers a well-balanced riding position, upright enough for comfort over the long haul (I knocked out a 144-mile mixed-surface ride on this bike) and control when tackling technical off-road terrain, yet low and forward enough for speedy efficiency. To the naysayers who comment, "just get a mountain bike already", or, "this is just a drop-bar mountain bike". No, not even close.
Mountain bikes feature long top tubes. To make them work with drop-bars and to replicate a drop-bar position you may be currently riding, you need to install a much shorter stem. That comes with its own set of issues. Cannondale Topstone Carbon Lefty is a proper full-suspension gravel bike designed for fun and spirited drop-bar riding.
Cannondale 1 Crankset / 1x Drivetrain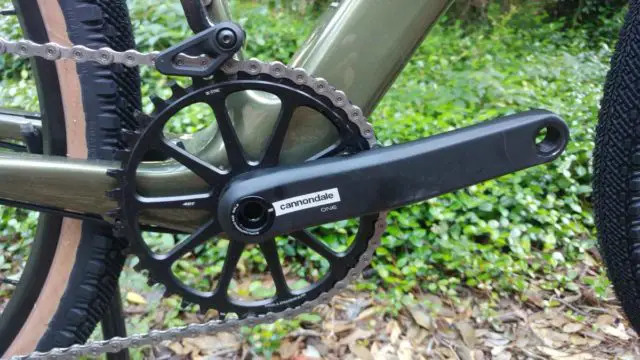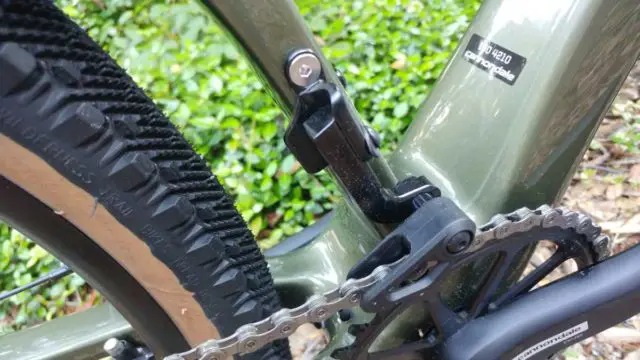 The Last Detail
"We thought of everything. Tons of gear and storage mounts. Speed Release thru-axles. Rear fender mount. Internal dropper post compatibility. In short, the works."
Fender Mounts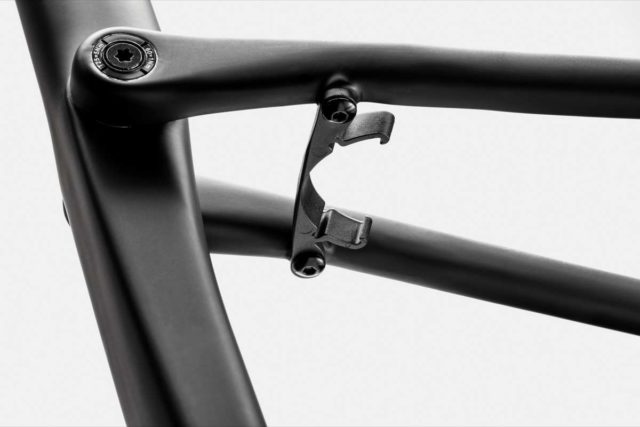 Topstone Carbon Lefty is fender capable, but only at the rear of the bike. A removable fender bridge (not supplied for our review) attaches beneath the rear stays.
Links of Interest:
Don't forget to Like the Gravel Cyclist Facebook page, follow G.C. on Instagram and subscribe to our Youtube Channel. We are also on Twitter!