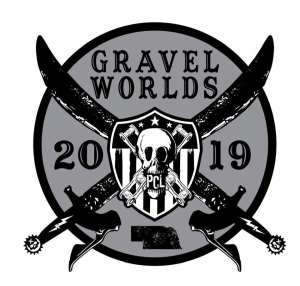 The Pirate Cycling League announced it's added a L'Eroica category to Gravel Worlds 2019, presented by Lauf Cycling.
Designed to appeal to enthusiasts of vintage bicycles and cycling equipment, Gravel Worlds L'Eroica participants will complete the full 150-mile Gravel Worlds course on pre-1988 steel frames (and aluminum frames such as the Vitus 979, Alan, etc) and vintage components.
Gravel Worlds takes place August 17, 2019, with the start and finish in Lincoln, Nebraska.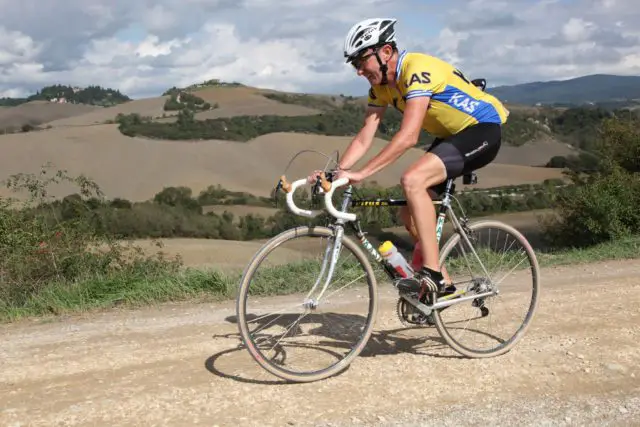 According to Gravel Worlds Co-Director, Corey Godfrey, a growing number of gravel cyclists are taking up the challenge of riding and racing in gravel events on bicycles designed before gravel riding was a recognized cycling discipline.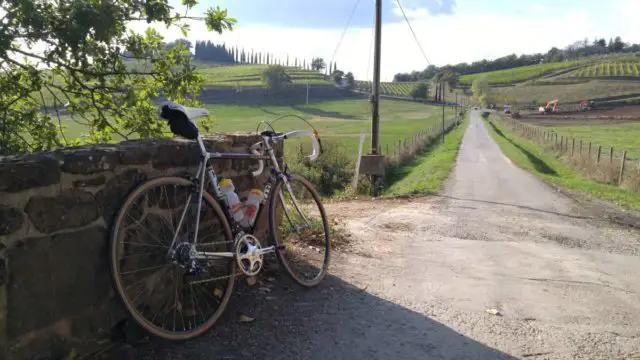 "While the benefits of modern technology are easy to justify for many competitors, some cyclists still prefer steel frames, downtube shifters, and toe clips and straps. And despite the fact that most of these vintage bikes were designed to ride paved roads, they often deliver a smooth, fast ride on gravel roads when properly equipped."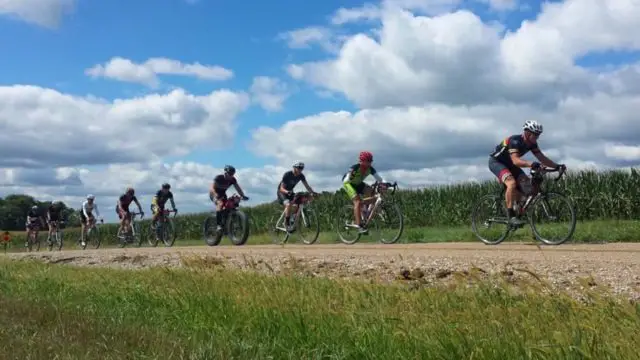 Gravel Worlds L'Eroica competitors' bikes must be approved by race officials at the pre-race check-in August 16, and the first place finishers in the male and female classes will receive custom wool champions' jerseys.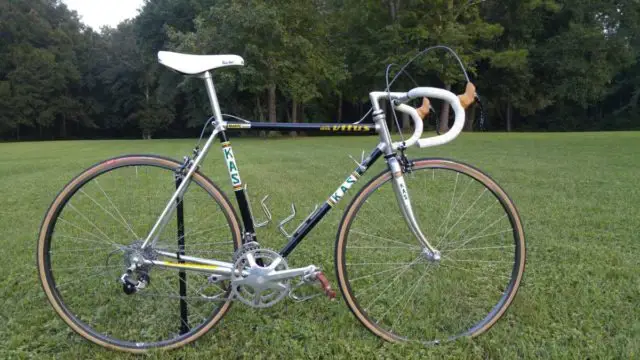 Link to JOM's L'Eroica Italia Bike
Rules for the Gravel Worlds L'Eroica category include:
Steel frame produced prior to 1988.
Aluminum frame (Vitus, Alan, Guerciotti, etc), produced prior to 1988.
Down tube or bar-con shifters.
Non-aero brake levers, with exposed brake housing.
Traditional pedals with toe clips and straps.
Minimum 32-spoke wheels with box-section, non-aero rims.
Leather saddles and wool jerseys preferred.
Godfrey said competitors already registered for another category at Gravel Worlds 2019 can switch to the L'Eroica category without additional fees, and registration remains open for all categories of the August 17 event. Learn more at Gravel-Worlds.com, or register at BikeReg.com.
You can read more about Gravel Cyclist's experience at the original L'Eroica: