Continuing where we left off from The Bikes (Part One), more retro bike goodies from the 2016 edition of L'Eroica! – Vintage road bikes on the white gravel roads of Tuscany.
If you don't know what L'Eroica is about, please take a look at Part One of our L'Eroica Experience.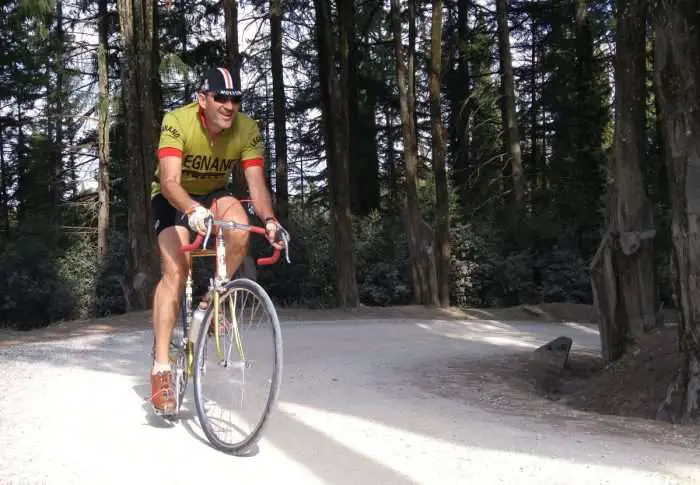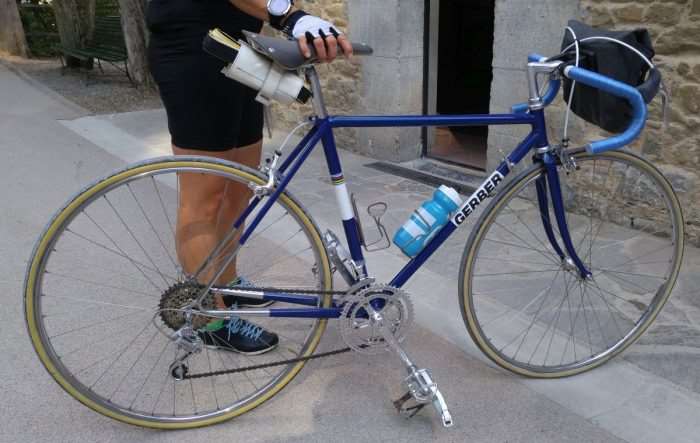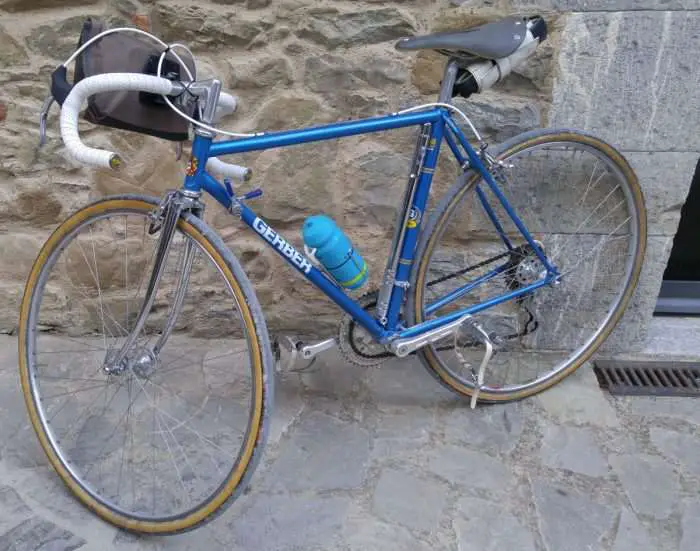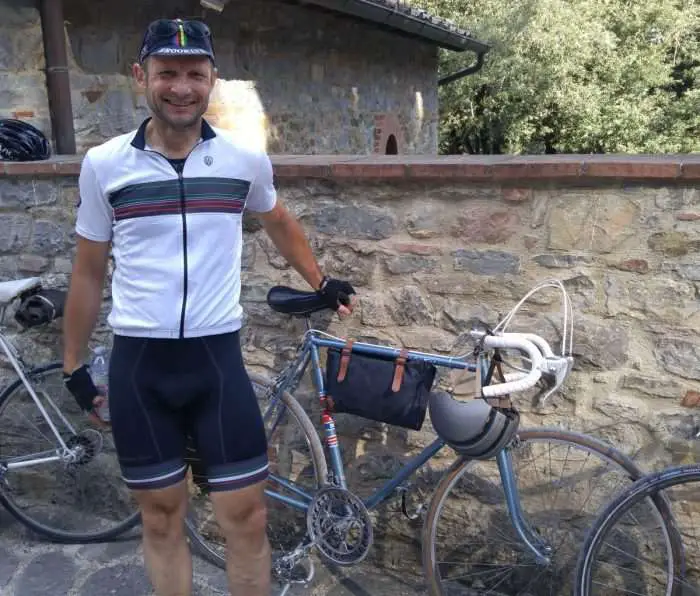 The Canadian gentleman pictured above possibly wins the "Hero" award for heaviest and dodgiest bike at L'Eroica. Weighing around 35lbs, this single chainring machine built from gas pipe tubing?!, must have been a nigthtmare to pedal uphill.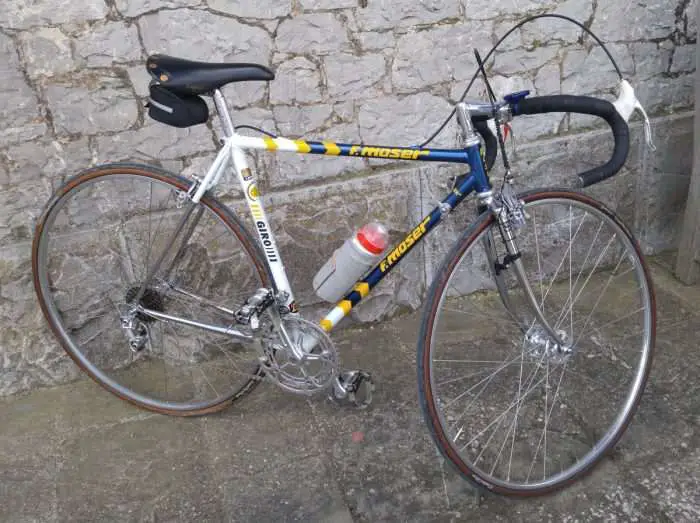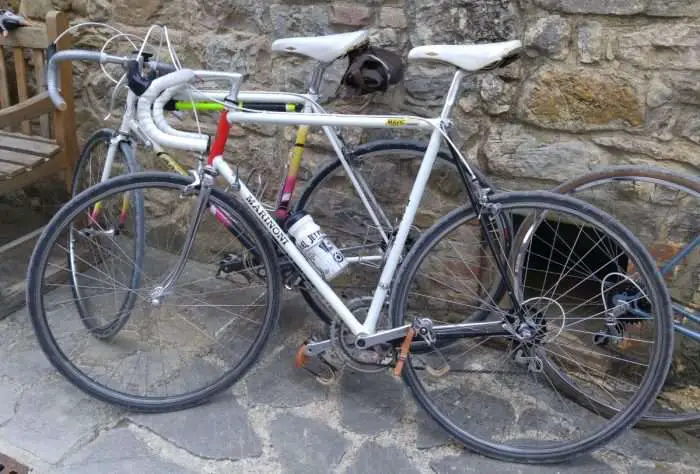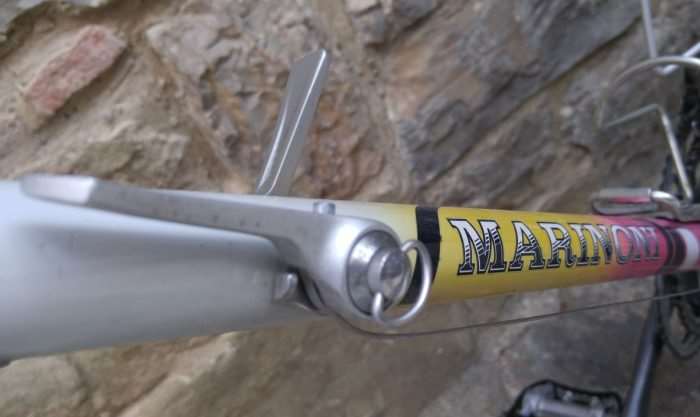 Check out the trailer for the documentary about the man behind the Marinoni brand – Giuseppe Marinoni.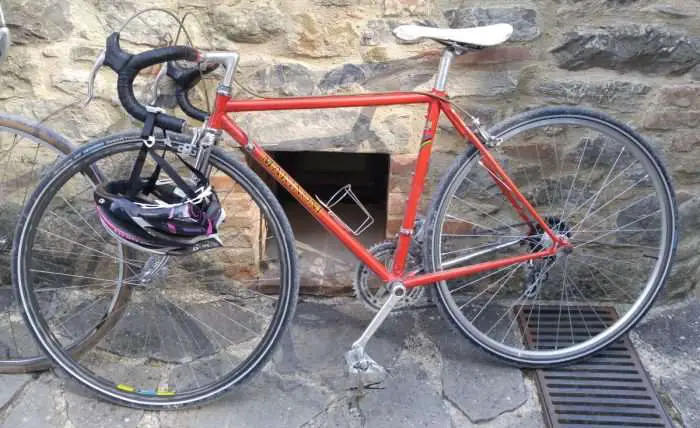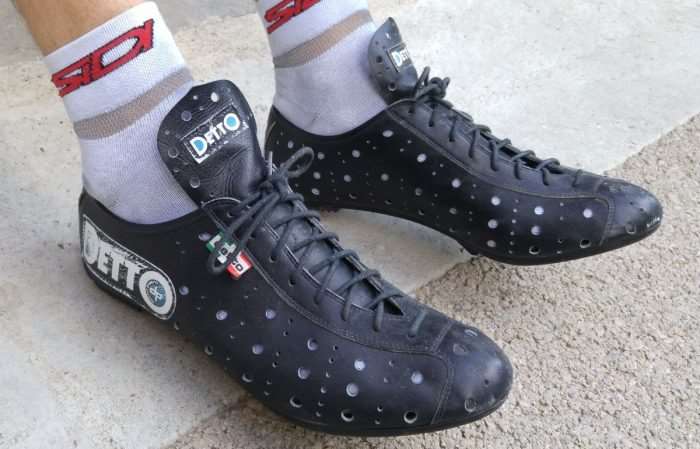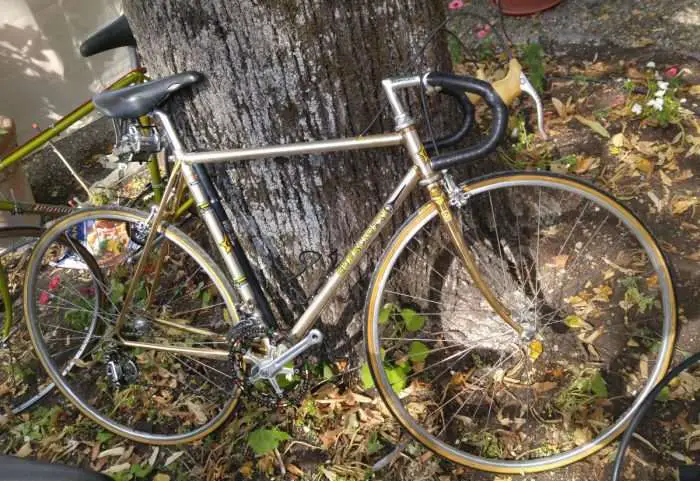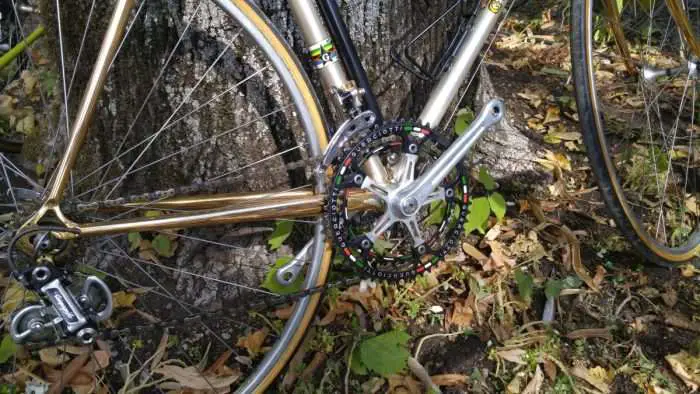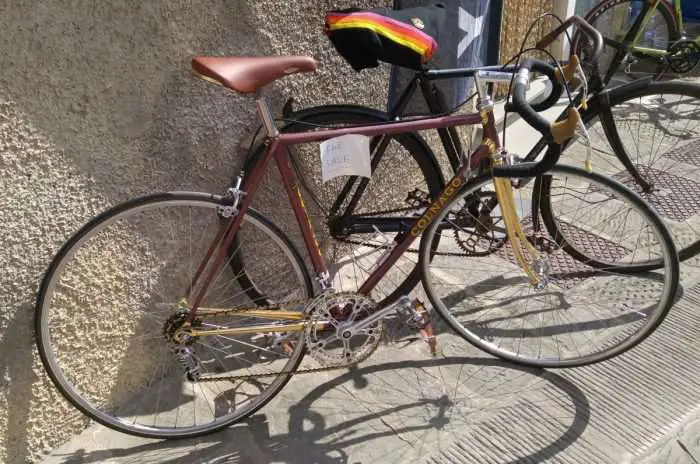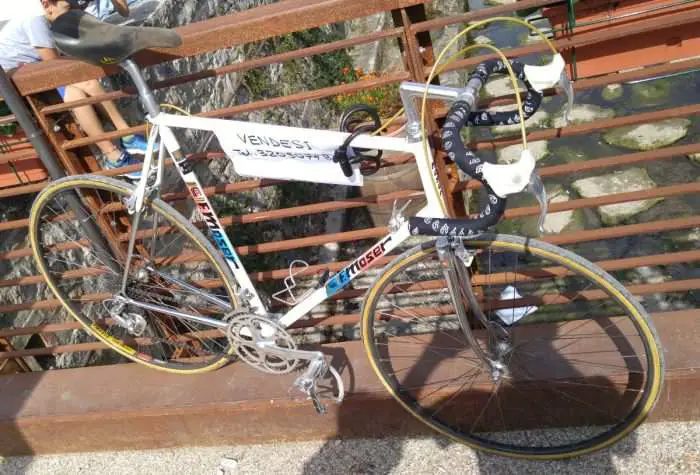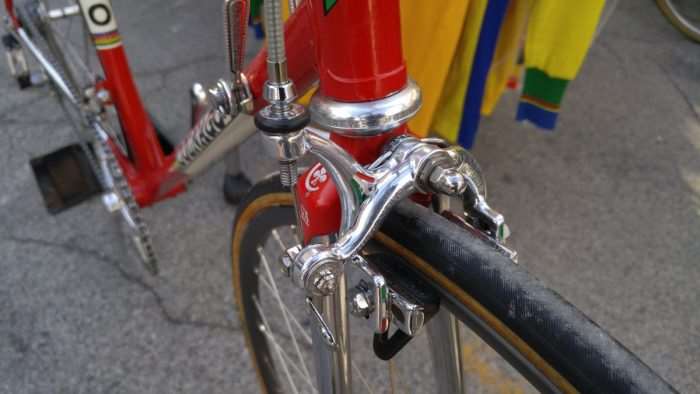 We showed a photograph of this gorgeous Colnago in Part One – Photo is HERE. We simply had to take more.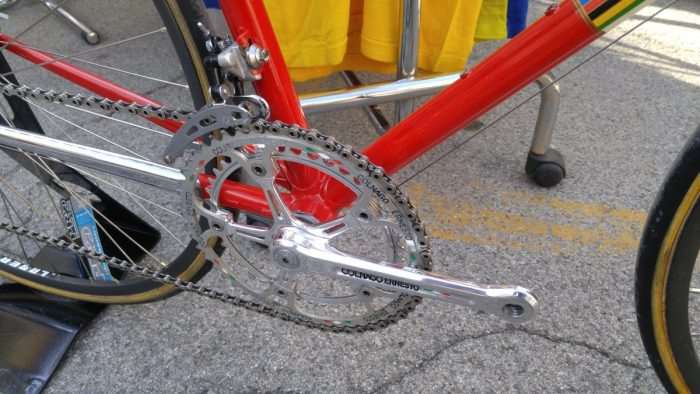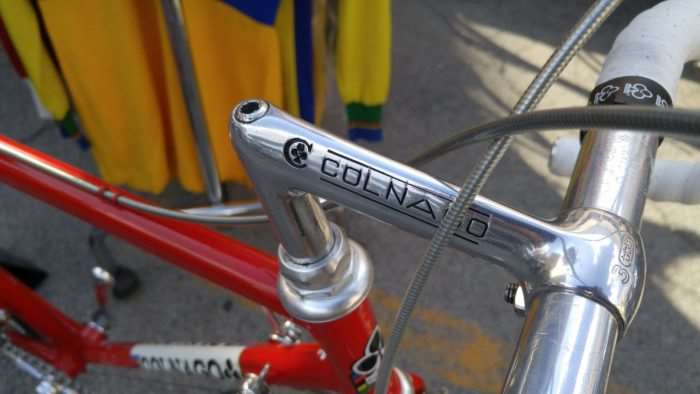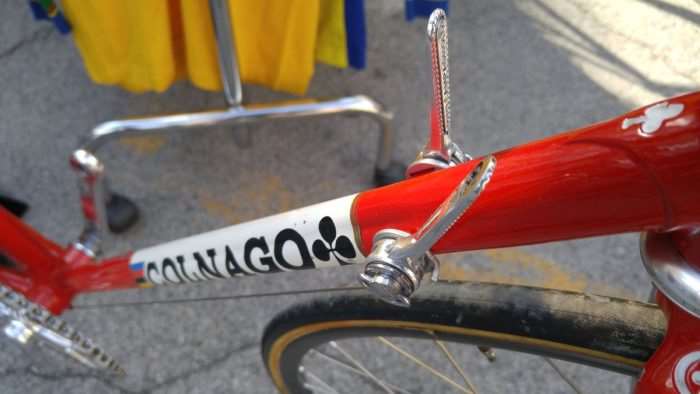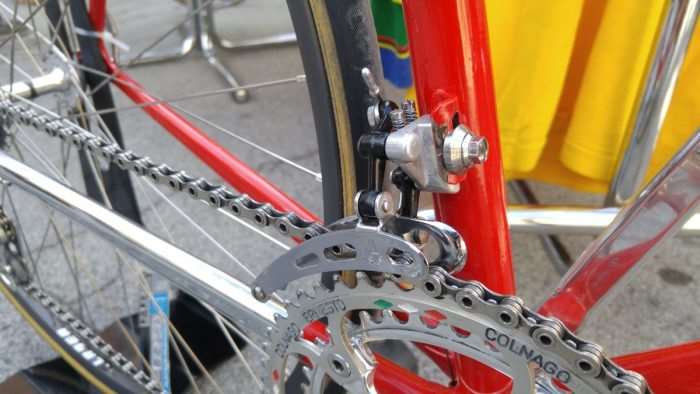 This Colnago would have featured leading edge technology when it was new. Note the hollow pin chain.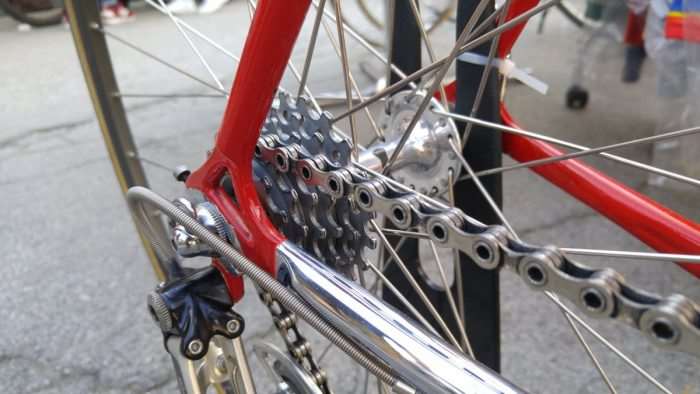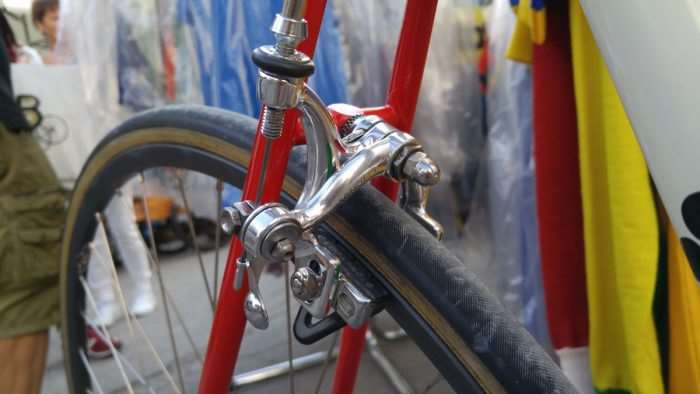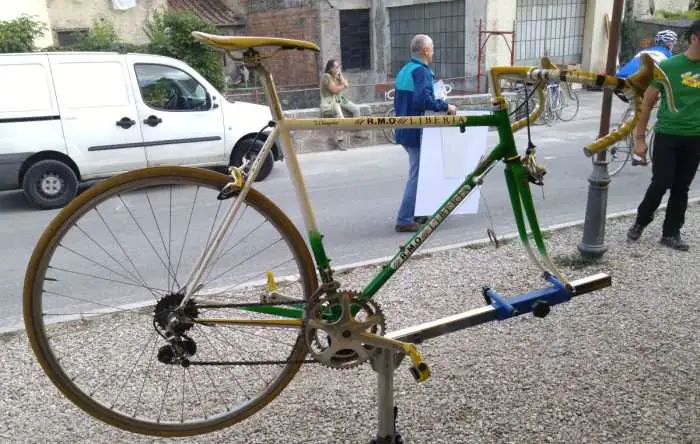 Not legal for L'Eroica, fans of the French R.M.O. team will remember this bike. It belonged to Thiery Claveyrolat, winner of the KOM in the 1990 Tour de France. R.IP. Thiery.