If you've never heard of L'Eroica, the following text, mostly quoted from the official website explains the event quite well.
L'Eroica started in 1997 because of one man, Giancarlo Brocci. Giancarlo admired the values of a past cycling so much that he wanted to reconnect others to the heritage that inspired much Italian history; literature, culture, and music.
L'Eroica was also begun as a foundation for the protection and preservation of the last gravel roads in Tuscany. These romantic concepts led to the idea of L'Eroica, an event that initially saw 92 participants, or "hunters of feelings and emotions", as the creator Giancarlo Brocci names them.
Below is a link to a video which explains L'Eroica even better.
Bound for L'Eroica
This isn't first L'Eroica go-round for Mr and Mrs K-Dogg of the Gravel Cyclist crew. They attended in 2014 – you can read K-Dogg's ride report HERE and check out the video he shot, HERE. After K-Dogg was quoted as saying "L'Eroica was my best day on a bike ever", JOM, founder of the Gravel Cyclist entity, knew he had to attend.
Roll forward to 2016, which has already been a jam packed year for the Gravel Cyclist crew. However, the 2016 edition of L'Eroica is special, being the 20th Anniversary year. We had to make the trip across the "pond"!
Just like other popular gravel races and events that are in demand, one had to stay on top of registration proceedings and apply as soon as the entry opened. Thus, JOM, along with Mr and Mrs K-Dogg, applied for 2016 L'Eroica sometime in February of 2016.
The Rules of L'Eroica (Regulation)
L'Eroica is a non-competitive cycling event – defined as a "ride" by the organization.
There are five routes: 209 km, 135 km, 75 km, 46 km, as well as the new Gallo Nero route of 125 km. Naturally, the Gravel Cyclist crew is riding the 209km event. We didn't fly across the Atlantic ocean to cut it short!
Participants over 65 years of age will only be allowed to ride the 46, 75, 100/120 or 135 km routes.
From 2015, Italian law requires all participants to provide the organizers with a medical certificate proving their suitability to practice cycling as a sport. No joking around on this.
Firstly, pre-registration is free, but a selection process is made after one's application is made. This registration is necessary to participate in "click" days, where the chance to obtain an entry happens.
Once a rider has been accepted, there are complex rules regarding number and categories of participants. Rather than mentioning all of those, we'll refer to the ones that directly affect us. JOM and K-Dogg are one of 2,600 standard numbers for men under the age of 65 that were accepted – €68.00 for each entry – 50% of these numbers are assigned to Italians, the rest to foreigners. Mrs K-Dogg is one of 500 pink numbers for ladies that were accepted – €68.00 for each entry.
Bicycles and Clothing: These are the most important rules! L'Eroica is an event for road racing bikes, dedicated to cyclists wearing vintage or historically inspired gear, on "Heroic Bikes (Bici Eroiche), or newly constructed Vintage-style bikes. Bianchi produces the new – but not new – L'Eroica edition bike for rides such as L'Eroica.

Frames: Must be pre-1987 with or without gears, such as those built during the late 19th and early 20th centuries. All bikes should be of steel construction, barring aluminium frames such as Alan and Vitus (what JOM is riding) or the carbon / steel lugged Exxon Graftek frames (readers – JOM is looking for one of these in size 54 / 55  top tube so please leave a message below if you have one to sell!). JOM will make a point of asking about the Teledyne Titan… one of the world's first mass-produced Titanium frames.

Derailleurs: More recent bikes with multiple gears and derailleurs must have downtube shifters of the friction kind. Pre-1980 non-indexed bar-end gear shifters and rod/hand manual operated front derailleurs are the exception to this rule.
Pedals: Must be toe clips and straps or original pedals for older bikes; quick release, clip-less pedals are not allowed.
Brakes: Brake cables must pass outside and over the handlebars (cables can pass inside the frame).
Wheels: Must have at least 32 spokes laced to a low profile rim (20 mm depth or less, except for wooden rims); the rims must be of either steel, aluminium or wood.
Clothing: Participants are strongly encouraged to wear vintage or vintage-style cycling gear, such as wool jerseys and shorts and to avoid wearing modern technical gear in a visible way. Management reserves the right to disqualify any participant whose clothing is considered unsuitable or inappropriate to the event. Generally, period replica kits are allowed.
There are a lot of rules, but if you pay close attention, you'll have no problem meeting any of the organization's qualifications.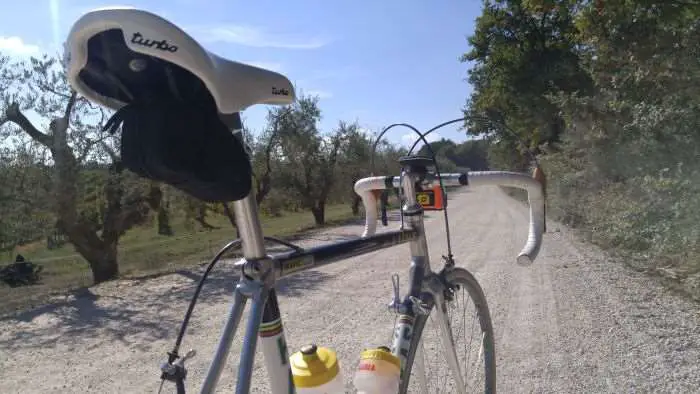 Expect a detailed article about JOM's bike for L'Eroica soon – a 1987 Vitus 979 rebuilt with Mavic / Modolo / Simplex parts as a homage to former professional, Sean Kelly!
Flight across the Atlantic
Without going into great detail, the crew found a smoking deal on airfares which helped considerably; considering there is the potential for oversize baggage charges, rental cars and accommodation, every saving helps. JOM, Mr and Mrs K-Dogg departed the USA home base of Gainesville, Florida on the afternoon of Monday, September 26, 2016, with bikes, luggage cases and other stuff.
The airline check-in process went smoothly. Mrs K-Dogg is a regular traveler with her job, and is highly ranked in the points / rewards systems of several airlines. No bike or baggage fees for Mr and Mrs K-Dogg! On the other hand, JOM paid $100 for his bicycle and its related case; remember, no Ritchey Breakaway bikes on this trip – the rest of his luggage was gratis. Considering the distance from the USA to Florence, Italy, and the three planes required to make the journey, $100 is a good deal. Win!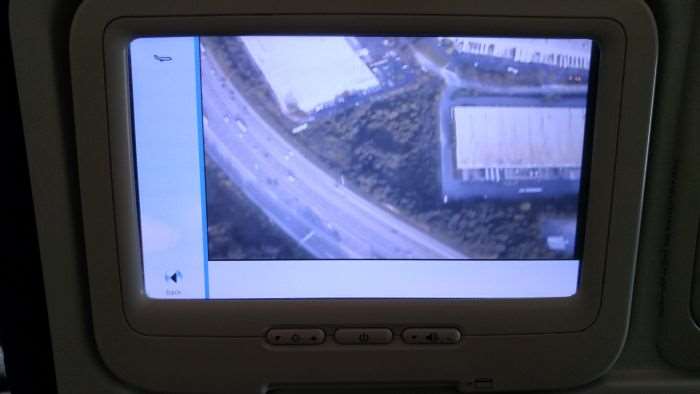 Good luck continued with the Gravel Cyclist crew (no jinxing please). All flight connections were on-time and we arrived safely into Florence, Italy, around 12pm local time on Tuesday afternoon. The only hassle during this part of the trip was lugging our bike cases and suitcases from the Florence airport terminal into the rental car bus. We took up a considerable portion of the rear of the bus, but nobody seemed too upset

Unboxing Time
Thanks to the overly protective nature of our heavy-duty – and heavy – bike cases, our bikes arrived safe and sound. All of our respective cases weighed a tad under, or bang on 50lbs / 22.7 kgs. However, because of the actual case weight, we had to move a few parts from the bikes into our suitcases… seatpost / seatpost or pedals, etc… think juggling and weighing yourself on the home scale countless times to get the cases dialed in. Don't you hate these first world problems?
We spent the remainder of our Tuesday afternoon at our Tuscan villa bike building party, and visiting the local grocery store for supplies.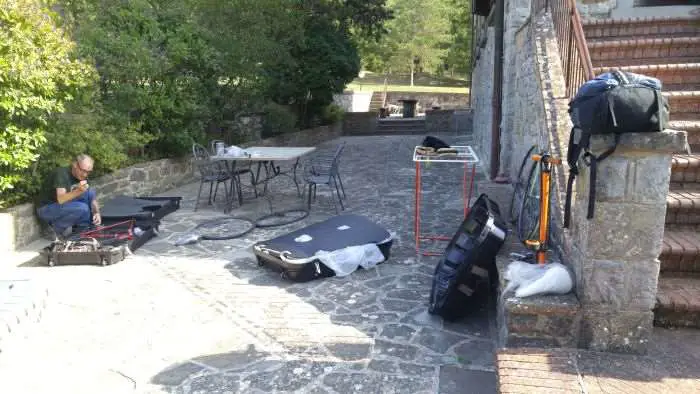 Important Note: For many Americano airlines, maximum baggage weight for most items is set at 50lbs. Avoid overweight cases else face the possibility of excess weight baggage charges!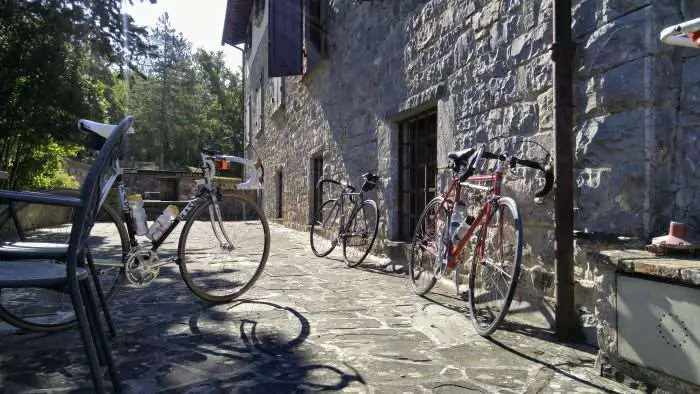 Before anyone comments – we're doing most of our reconnaissance rides with our regular clipless road pedals and shoes. We're saving the regulation pedals… and our feet, for the day before, and event day itself.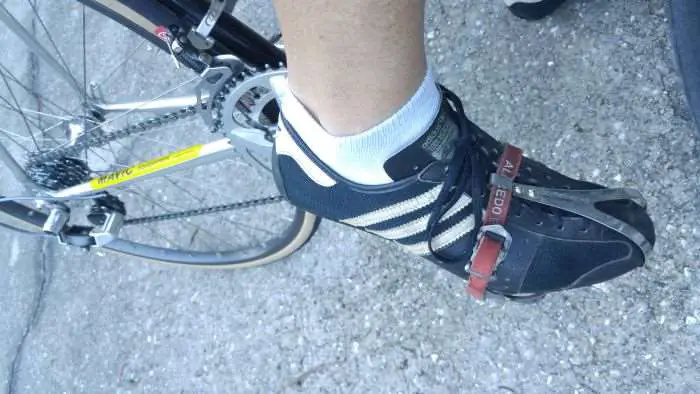 Reconnaisance Ride #1
Our body clocks are off a little bit, but after a very restful night of sleep, the Gravel Cyclist crew woke at around 7am on Wednesday morning, September 28th. Well, JOM woke at that time, while the Doggs slumbered on a bit longer. In between writing about L'Eroica, filming and actual riding, JOM is also reporting about his Interbike trip to Las Vegas… burning the candles a bit, so thanks to those patiently waiting for the reports and photos of Interbike goodies.
Moving along…
Because L'Eroica starts so early in the morning – in the dark – between 5:00am and 7:00am, we needed to gather a bit of tribal knowledge of the early gravel sectors… and there will be a lot of participants, meaning you cannot always pick the perfect lines.
Thus, we departed on a loop that would take us over the first 25ish kilometres of the route, and the last 25ish kilometres of the route. The tempo was pretty mellow at times, all of us are still a wee bit jetlagged. We'll let the photos from today tell the story…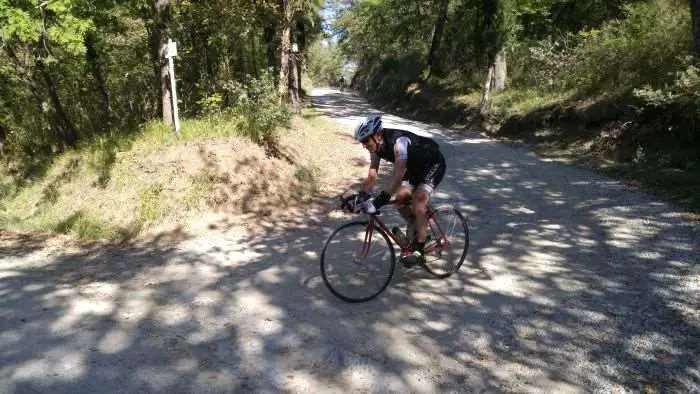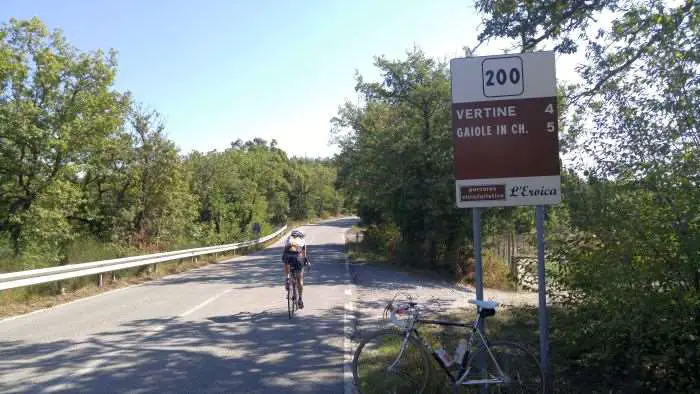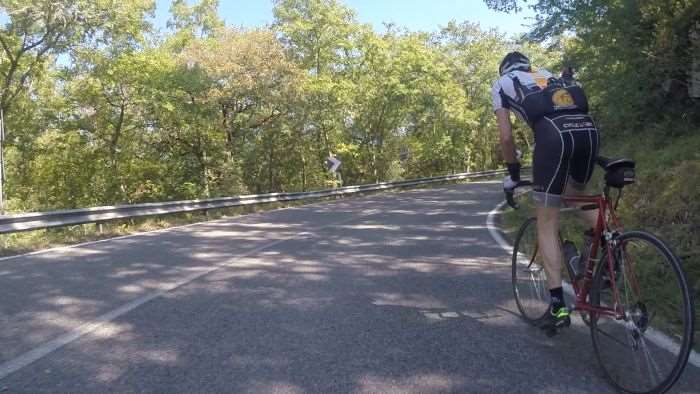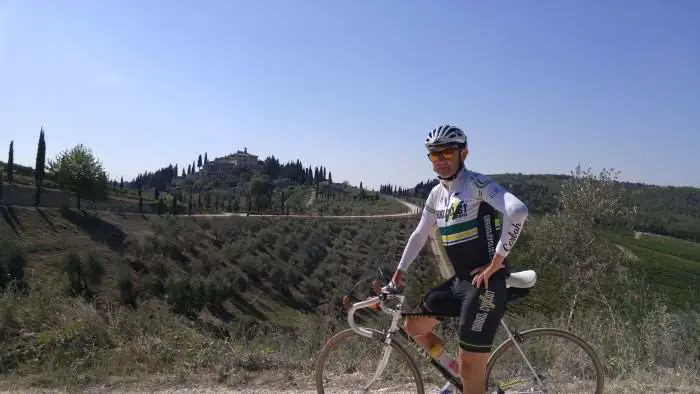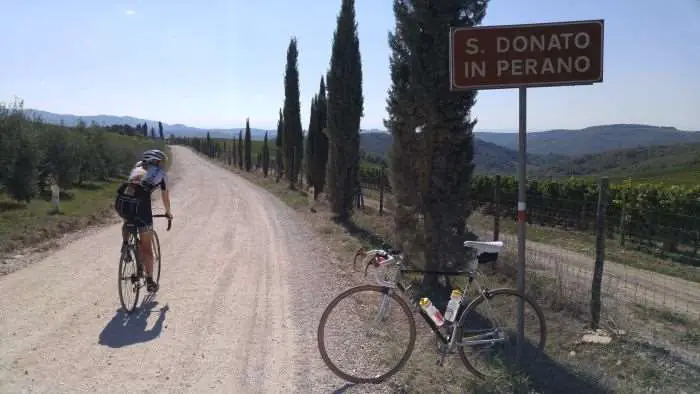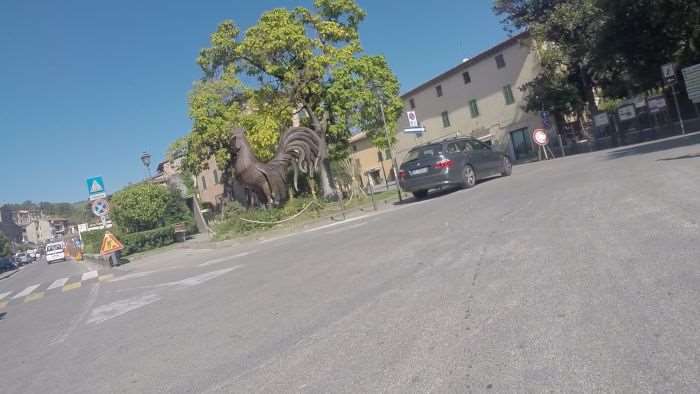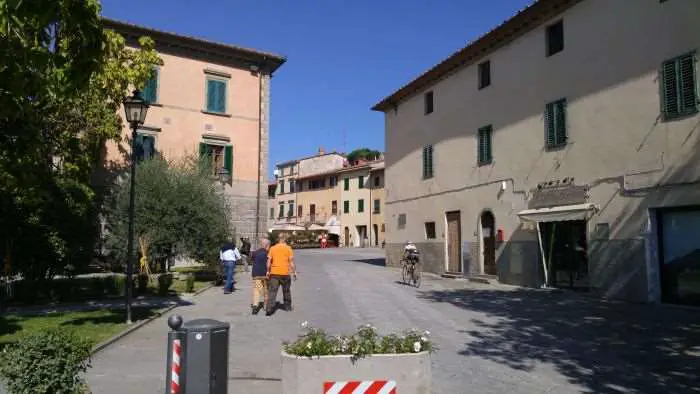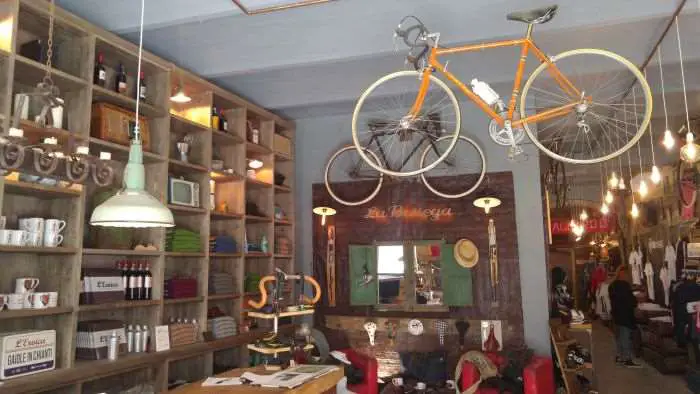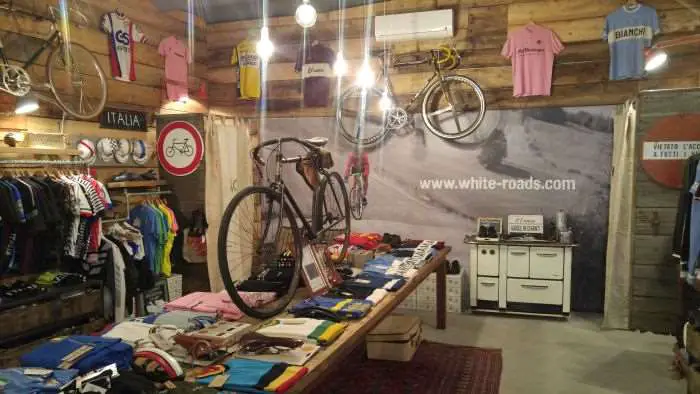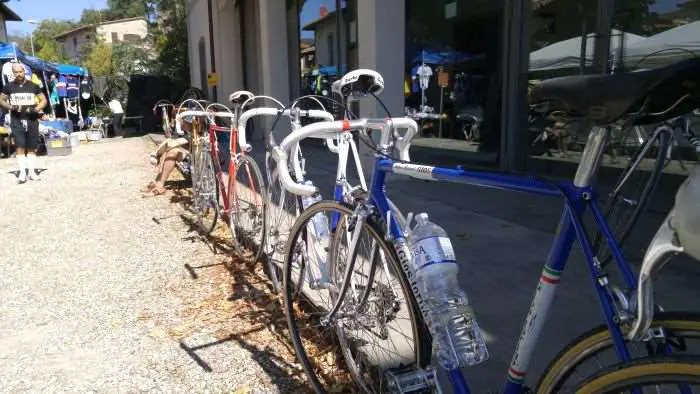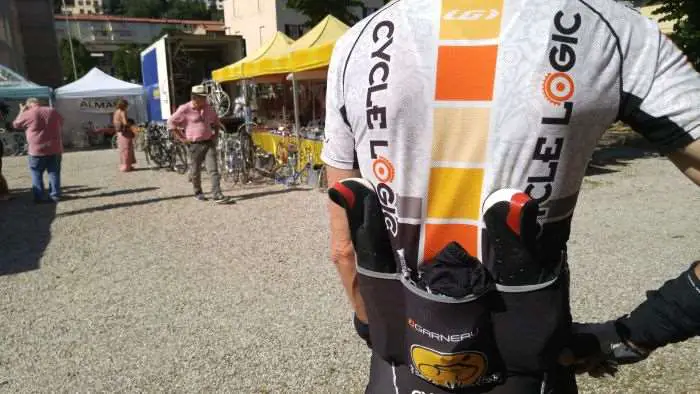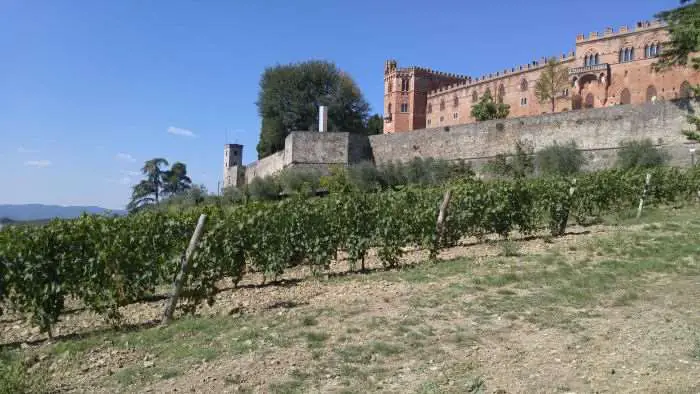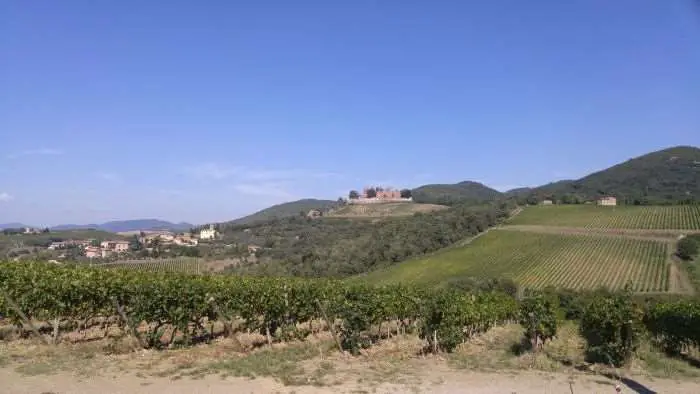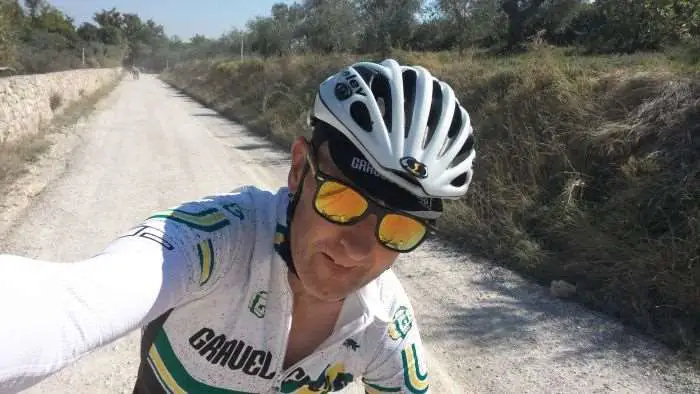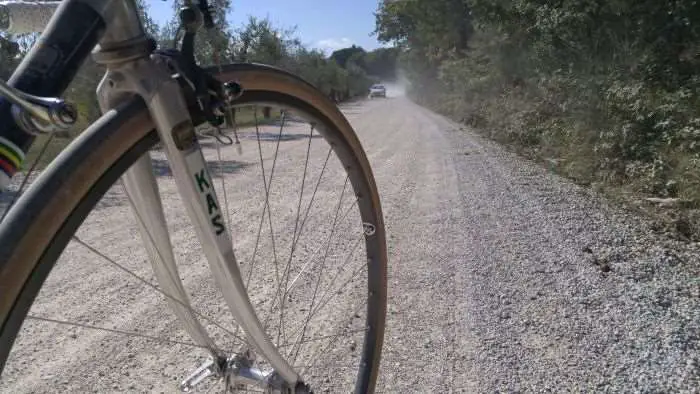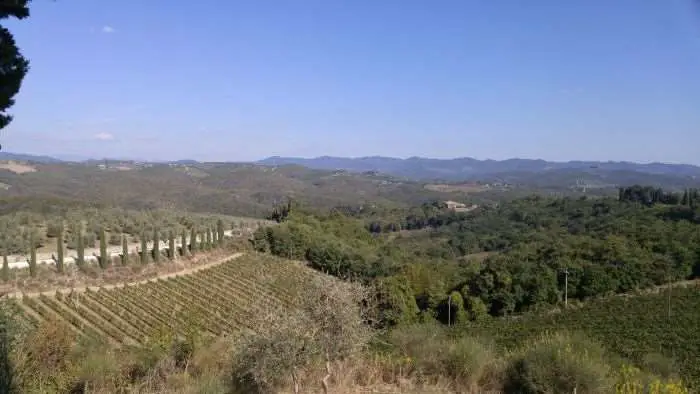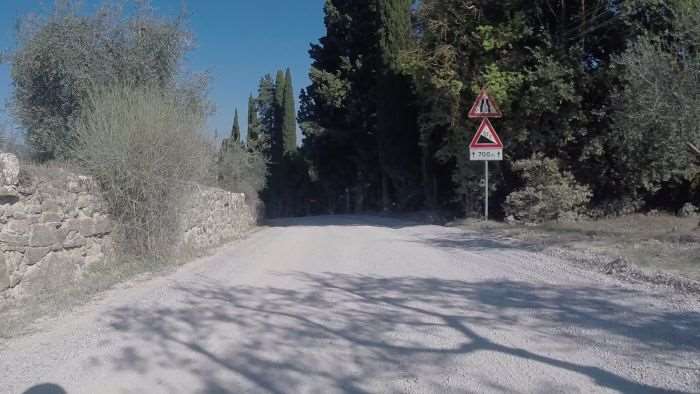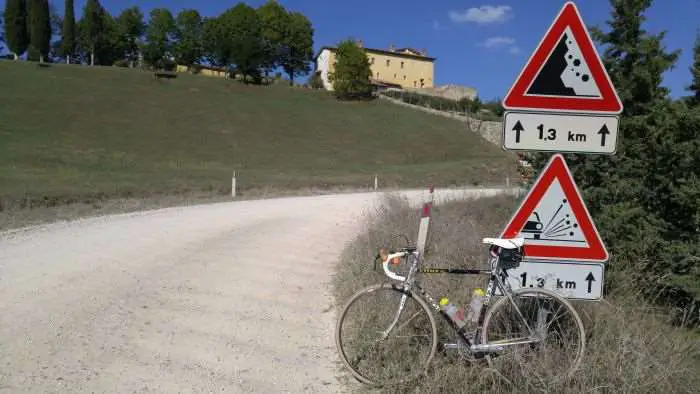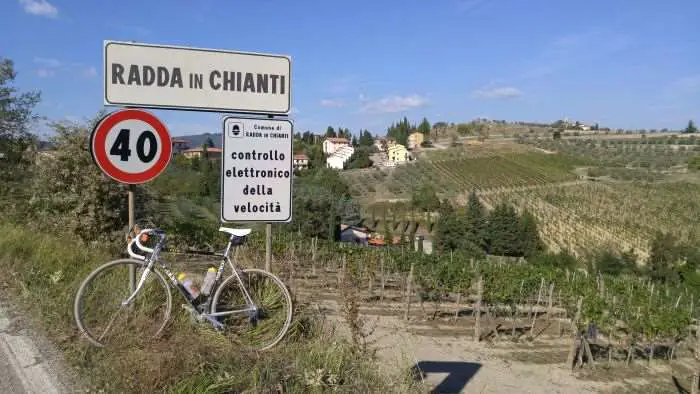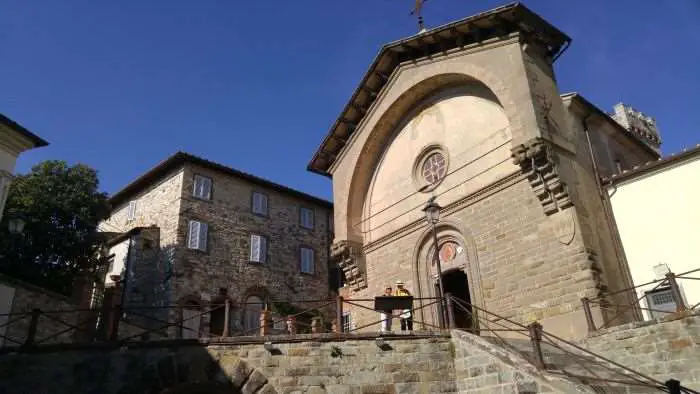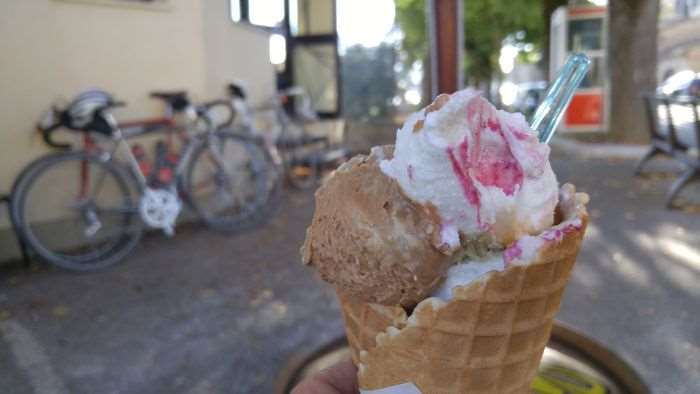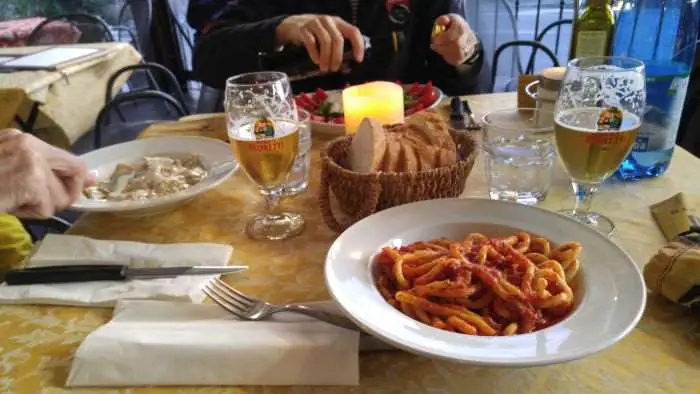 Overall, an amazing day on the bike. We've seen just a small portion of this area of Tuscany, but this is cycling paradise, regardless of whether you ride road or gravel! JOM is already thinking about returning with a true gravel bike…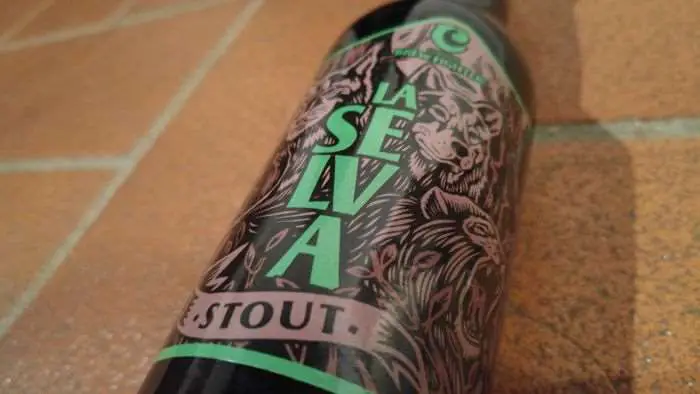 Finally, JOM did shoot plenty of video during this ride, meaning there may be a brief video showing some of the highlights. Video definitely provides a better idea of the beauty of this area, but the best way to experience it is come visit.
JOM's Strava Data
It wasn't the fastest ride, but you can see what JOM got up to HERE… climbing, gravel roads and old road bikes sans low gears.
What's Happening Next?
More reconnaissance, a visit to Siena and likely, a visit to Chianti Brew Fighters (we LOVE local breweries).
Thanks for reading, watch this space!