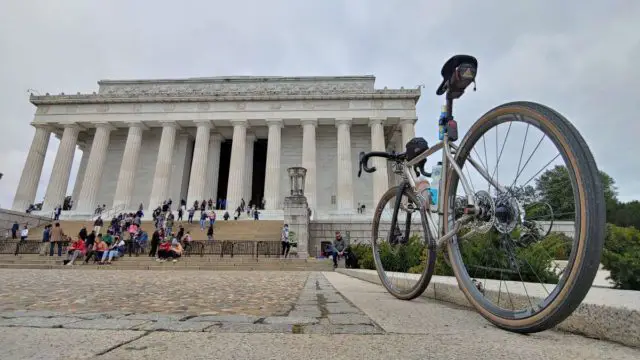 "Washington, D.C., formally the District of Columbia and also known as D.C. or Washington, is the capital city of the United States of America. Founded after the American Revolution, Washington was named for George Washington, the first president of the United States and a Founding Father. As the seat of the United States federal government and several international organizations, Washington is an important world political capital. Located on the Potomac River bordering Maryland and Virginia, the city is one of the most visited cities in the United States, with more than 20 million visitors annually." – Wikipedia.org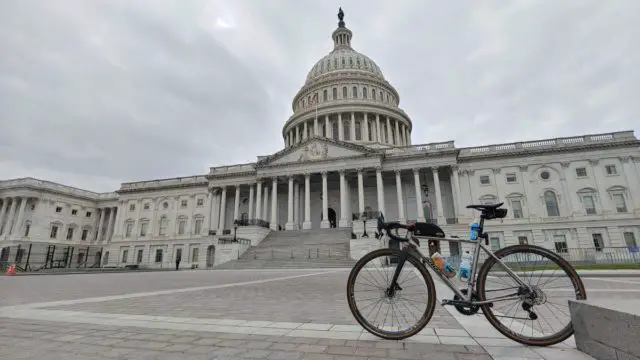 "Washington, D.C. had an estimated population of 705,749 as of July 2019, making it the 20th-most populous city in the United States and giving it a population larger than that of two U.S. states. Commuters from the surrounding Maryland and Virginia suburbs raise the city's daytime population to more than one million during the workweek."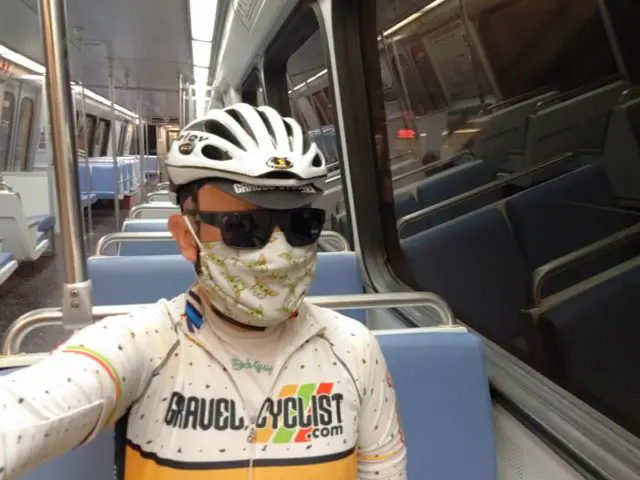 "Washington's metropolitan area, the country's sixth-largest (including parts of Maryland, Virginia, and West Virginia), had a 2017 estimated population of 6.2 million residents."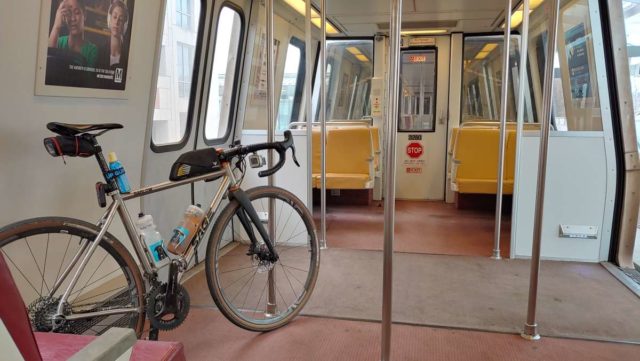 "The three branches of the U.S. federal government are centered in the district: Congress (legislative), the president (executive), and the Supreme Court (judicial). Washington is home to many national monuments and museums, primarily situated on or around the National Mall. The city hosts 177 foreign embassies as well as the headquarters of many international organizations, trade unions, non-profits, lobbying groups, and professional associations, including the World Bank Group, the International Monetary Fund (IMF), the Organization of American States, AARP, the National Geographic Society, the Human Rights Campaign, the International Finance Corporation, and the American Red Cross."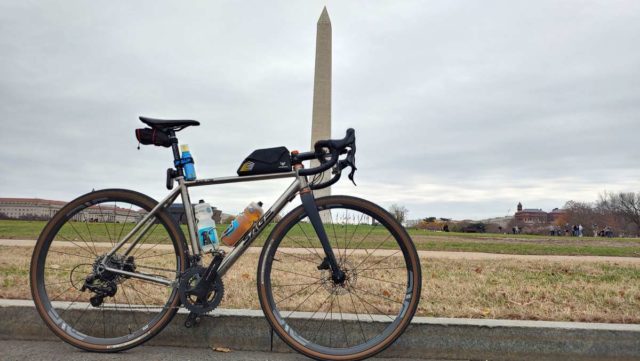 In this video, JOM of the Gravel Cyclist crew boards a near-empty Washington Metro commuter train from Largo Town Center (Silver Line), and heads into Washington D.C. Exiting the Metro train system at McPherson Square Station, JOM kicks off a tour of many of D.C.'s well-known monuments, buildings, and sightseeing locations. Not the most comprehensive tour by any means, but enough to catch your attention and encourage a visit of your own!
Washington D.C. Tour Video
Support Gravel Cyclist:
Buy Me a Coffee – https://www.buymeacoffee.com/gravelcyclist
OR
Patreon – https://www.patreon.com/gravelcyclist
Links of Interest:
Don't forget to Like the Gravel Cyclist Facebook page, follow G.C. on Instagram, and subscribe to our Youtube Channel. We are also on Twitter!