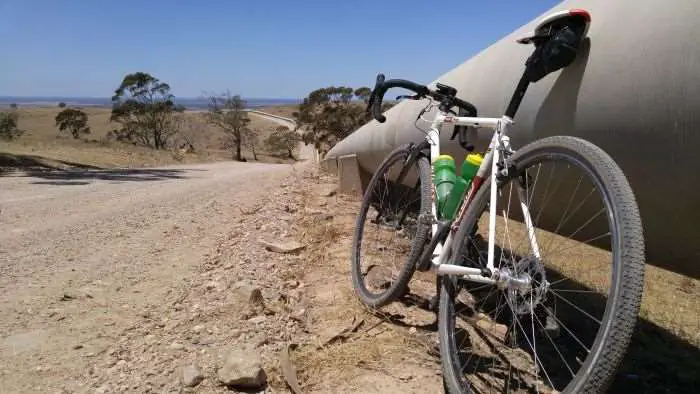 In the world of gravel cycling, tyre punctures are a fact of life. Dirt and gravel roads are typically strewn with sharp gravel and rocks that under the right circumstances can sound the death knell for an inner tube, or if you're really unlucky, the tyre casing itself. Some cyclists will never relinquish the simple combination of a tyre and tube, but tubeless tyre technology is well proven. Tubeless tyres and associated sealants are virtually standard equipment for anybody who rides a mountain bikes these days.
The Gravel Cyclist crew embraced tubeless tyre technology several years ago – except for K-Dogg… he's 61yo and we can't teach him any new tricks! We've converted all manner of cyclocross and gravel tyres that were never intended for tubeless use – Michelin Jet, Panaracer Comet and Clement X'Plor MSO to name a few.
With the increasing popularity of the gravel cycling genre, we are pleased to see tyre manufacturers are catering to that growth with the release of tubeless specific gravel tyres. Tyres such as the Maxxis Rambler and Panaracer Gravel King (review coming soon), proves the technology is viable and perfectly suitable for gravel cycling.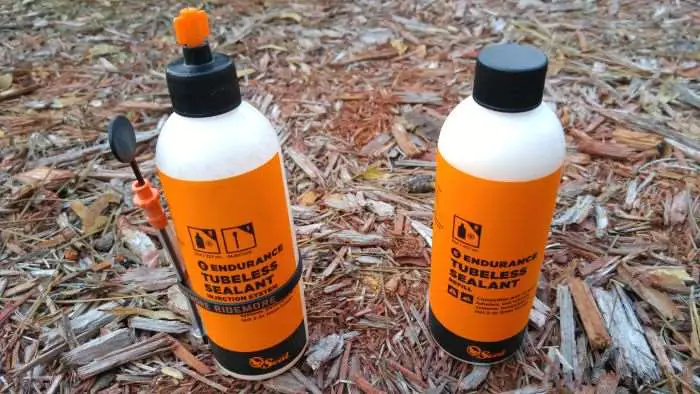 Orange Seal is a company who specializes in products such as tire sealants, chain lubrication and bike cleaner. Like us, they are cyclists – they ride, race and use those experiences as part of their product development cycle. In December of 2015, Orange Seal kindly sent Gravel Cyclist two 8 ounce samples of their newest product, the Endurance version of their tyre sealant.
Orange Seal formulated a new latex/Nanite blend (multiple sizes and shapes of solid particles or what Orange Seal call "Nanites"), designed to keep the puncture-sealing Nanites floating around in the solution longer. The 8 ounce container is supplied with a dipstick, to help maintain proper levels of sealant inside the tyre without the hassle of removing the wheel – mind you, it is possible the rim/tire seal will break during deflation. Also supplied is the twist lock applicator tip, which neatly shuts off the flow of sealant with a twist of one's fingers.
If you're a regular reader of the Gravel Cyclist website, you'll know I spent most of January 2016 in Australia, with a good portion of that trip spend riding gravel roads. Before the trip began, and with the help of my good friend Dr. Pain, I setup a pair of Maxxis Rambler tyres on my Ritchey Breakaway travel bike, filled with Orange Seal's Endurance Formula sealant. I thought it wise to perform a proof of concept test before flying the bike all the way to Australia.
During the installation procedure, there were no issues – there is nothing different about installing Orange Seal vs other brands of sealant on the market.
Mount the tyre sans sealant, inflate with a compressor to prove the tyre will mount cleanly onto the rim. Depending on the tyre or rim, you may need to inflate without the valve core installed for maximum air flow. This method almost never fails to mount and pop the tyre into the rim bead.
Remove the valve core and install two ounces (56 ml) of Orange Seal into the tyre.
Inflate the tyre with or without the valve core installed – without the valve core and the tyre inflated, you will need to hold a finger over the valve and deftly install the valve core with your other hand to prevent all of the air from escaping. It sounds difficult but the process is quite easy.
With the valve core installed, inflate the tyre to your desired pressure, making sure the tyre has popped into the rim bead around the entire circumference of the rim.
Go riding – a lot!
From the middle of December until departing for Australia, I rode dirt and gravel rides exclusively on the bike setup detailed above. No tyre punctures occurred during this time.
The Australia Trip
Before I could fly, the bike needed to be packed. The tyres needed to be deflated and sealant removed. I'll save you all the details of the entire packing procedure, but you can read all about packing and unpacking a Ritchey Breakaway in the links referenced.
Starting off with an 8 ounce container of Orange Seal Endurance Formula, I had 4 ounces installed between two tyres, and 4 ounces in reserve. Using four, 2 ounce sealant containers I recycled from another manufacturer, I carefully transferred sealant from the tyres and reserve container into these smaller units – a syringe sans needle makes this task easy. A small amount of sealant was lost in this process, but the wheels and tyres were ready to be packed, and the sealant contained in portable form.
After landing in Australia, the Ritchey Breakaway bike was unpacked and assembled for use. Wheels were re-inflated and Orange Seal Endurance Formula sealant re-installed.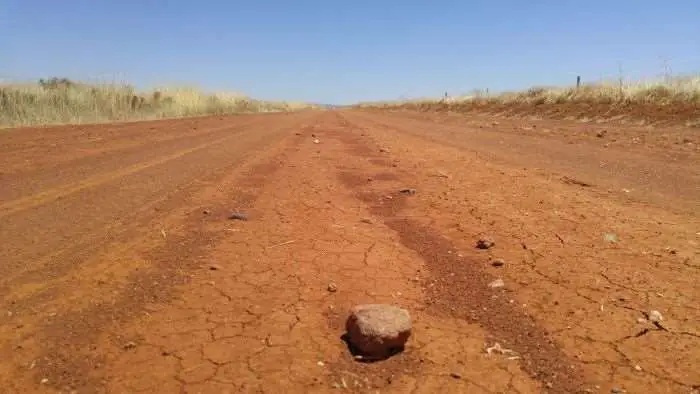 My bike, wheels, tyres and sealant rode across all manner of road surfaces during the trip, with temperatures ranging from 70's Fahrenheit (21 Celcius) up to the low 100's Fahrenheit (38 Celcius). During the packing process for the return trip to the United States, I followed the same deflation and sealant transfer technique as detailed earlier. Again, a small amount of sealant was lost during the transfer process, but there was a noticeable decrease in the amount of sealant removed from the tyres.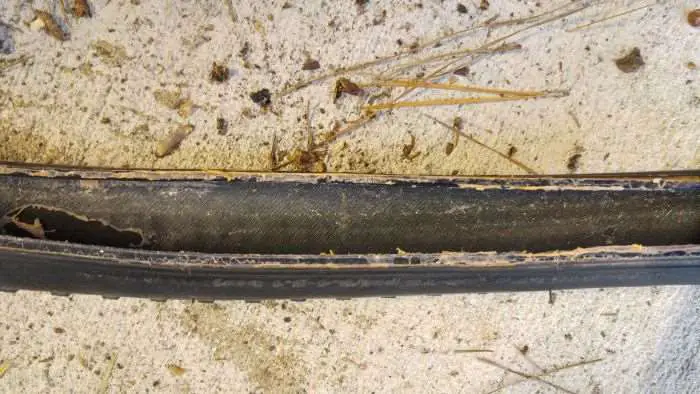 Over the course of the month, the Orange Seal had done a nice job of coating the inside of the Maxxis Rambler tyres, but without forming blobs, lumps or "Stanimals", as I've seen using another brand of sealant. Incidentally, I had no wheel punctures, so I cannot properly attest to the tyre sealing ability of Orange Seal. However, if you check out these 2015 race reports we shared from Bob Cummings (Land Run 100 and Gravel Ride for Maisie's Pride), Orange Seal works.
Return to the United States
Once again, the Ritchey Breakaway bike was unpacked and assembled for use. Wheels were re-inflated and the remaining Orange Seal Endurance Formula sealant re-installed.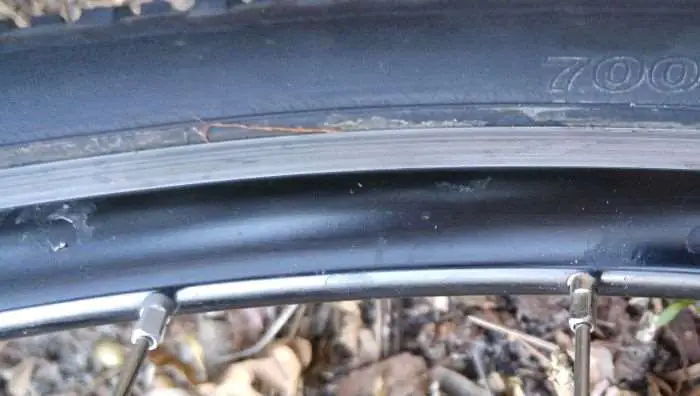 Since returning to the United States, I have used the Breakaway bike on many occasions. When the bike isn't ridden, it resides safely within my temperature controlled house.
The bike, tyres and sealant passed another test last weekend at the Dirt(y) Pecan 150 Mile ride. And without jinxing myself here, still no tyre punctures.
Of the original eight ounces (224ml) of Orange Seal Endurance Formula sealant I began with, approximately one ounce (28ml) remained in reserve after three months of use. Approximately one and a half ounces still reside within each tyre.
Summary
Orange Seal Endurance Formula sealant works as advertised. It is long lasting and didn't leave all manner of rubbish inside the tyre as I've seen with other sealants. Over time, the valve core can clog a little with dry sealant, but this is an easy fix – not so if you're out on a ride – but this is an issue with other sealants too. While I cannot vouch for Orange Seal's anti-puncture performance, I take the words and experience of Bob Cummings that it does the job well.
** Update on 07/25/2016 – Since this review was posted, we have confirmed at least three flat tyres were prevented by the performance of Orange Seal's superb product!
The long life of this product makes it worthy of consideration if you're in the market for tyre sealant – a must have if you make a habit of riding dirt and gravel roads.
Priced at about $US 35 for a 32-ounce container, it is pricier than offerings from other sealant companies. However, its long life more than makes up for its costlier price tag.