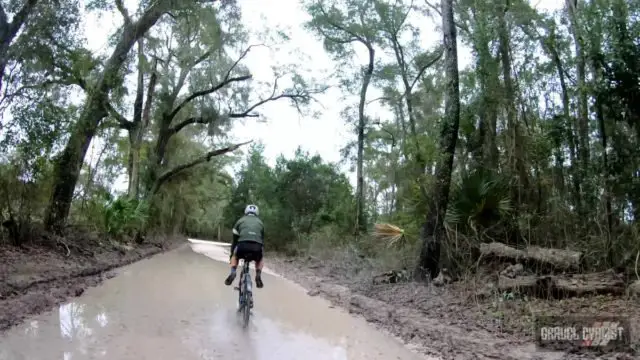 The growth of gravel, adventure, and commuting cycling in recent years has produced a renaissance of sorts. No, not cue sheets or wool shorts and suspenders but rather fenders, or "mudguards" as they're known in the Commonwealth, seeing increased popularity. More new frames, even on the performance-oriented side, feature mounting points. For those of you with rigs that for whatever reason have not caught this trend, a number of companies also produce quick-mount models.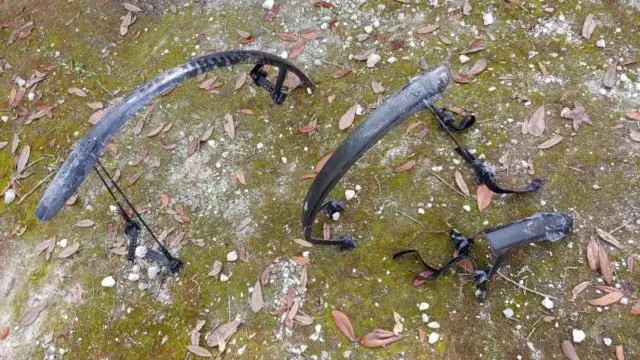 SKS SpeedRockers are designed for setup with disc brake bikes only as the mounting system's position makes attachment to canti-post or side pull brakes impossible. Suspension is also out of bounds for these fenders.
Video Review Presented by JOM
SKS Germany – Todd's written review continues below.
All mounting brackets (4 rear, 6 front) feature a rubberized insert that remains securely in place once fastened with two different strap systems. The rear fender is mounted to the seatstays (right above the dropouts and a few centimeters below the seat cluster) utilizing stretchable rubber straps or what SKS call a "tension rubber." The front fender is actually two separate pieces – one mounting rear of the fork crown and the other on the front. These are held in place with velcro straps at each mount point. SKS also includes adhesive frame protection film sufficient to protect each mounting point.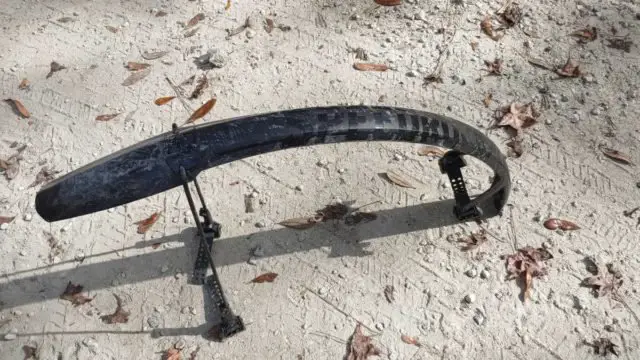 I set up the rear unit first and this went on quite easily and intuitively with the Ikea-like instructions showing the needed steps. Depending on your frame and wheel size, you may need to trim the support rods in order to get the correct symmetry between tire and fender. The rods are a hardened composite and you can easily trim with cable or wire cutters. Be careful here not to cut these too short as you'll then potentially face a rubbing fender. I needed to trim about a centimeter but this still left some room to extend further if mounting on a different bicycle. Then installing the unit with supplied "tension rubbers" was simple and quick.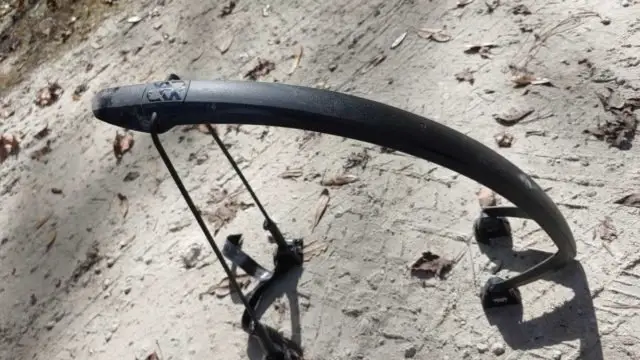 The front unit took a bit more figuring since the two pieces are held on below the fork crown with a single velcro strap on each fork blade. The drop out mount points are secured with the same type of velcro strap. I suggest a full mockup mounting before trimming anything You may need to trim the support rods for a proper radius just like with the rear unit, and since the supplied velcro straps are quite long to accommodate all sizes of forks blades, you may need to trim these as well. Once installed, the angle of the front portion can be adjusted with two 2.5mm hex bolts if necessary.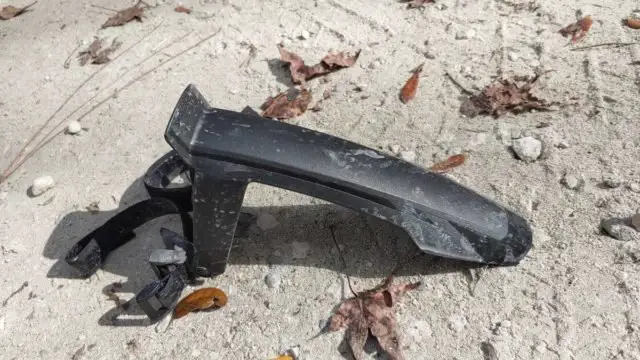 Initial setup, including measuring, trimming etc. took less than 30 minutes. After that, both front and rear can be re-installed in less than five minutes. This makes SpeedRockers a perfect choice not only for those without bolt-on points but also riders who do not require full-time English winter mudguards and just want to install occasionally for muddy days. For occasional usage you may decide that putting on protective tape is unnecessary. I've gone this route for occasional use and seen no impact on frame paint. But if I were installing for an entire season or even a multi-day adventure where the bike would not be cleaned after every use, then I would recommend frame protection even though these do not move around like the typical velcro framebag attachments.
In addition to some regular training rides I had the SpeedRockers onboard for two separate 100km mixed-surface rides (Tour of the Quilt Country VIII and Santa Fe Gravel Challenge) that each featured copious rain, mud and wet sand. Each time the bike was completely clean except for the deep puddle upspray that would still hit my feet and of course the drivetrain. No fender suitable for such roads will stop this. But otherwise I was mud free. My fellow riders regularly commented enviously on how little road crap I collected. If you think a tiny ass-saver is effective, these will give you a new perspective.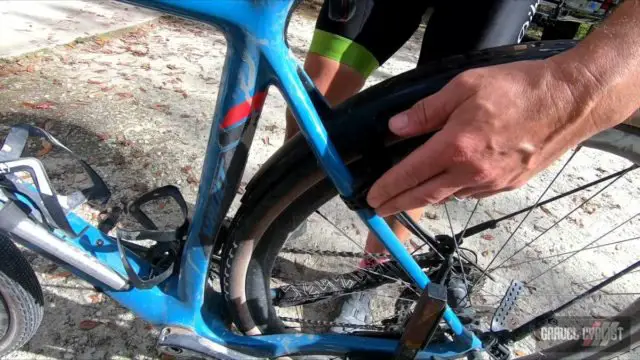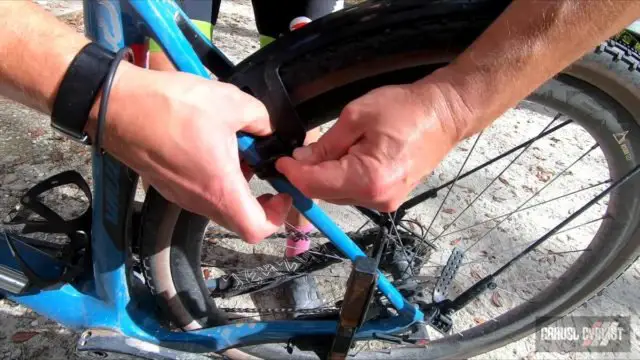 Pros
SpeedRockers are lightweight, have an easy install/removal process, plus the flexibility to fit a wide range of tire widths (manufacturer states 23-42mm) and frame geometries. I've used these with 43mm Gravel King SKs and had plenty of coverage. On cold, wet days your bike and body will thank you for spending the extra minutes throwing these on.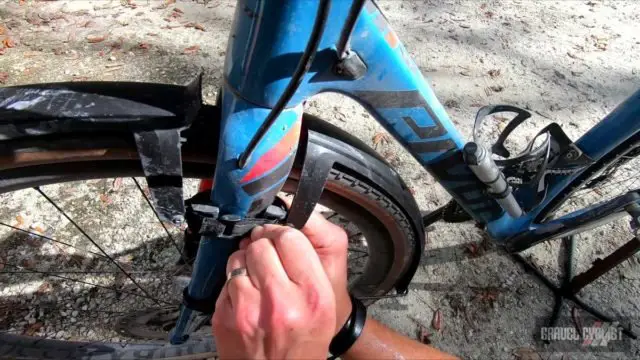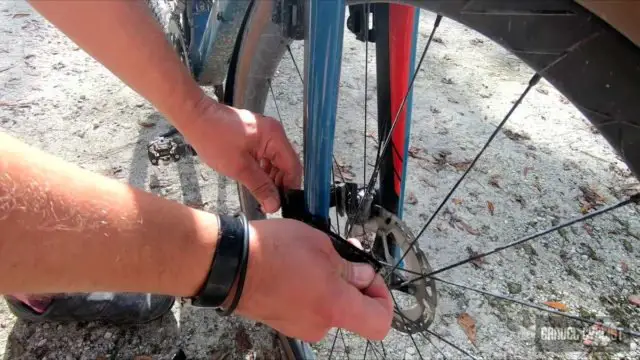 Cons
I wish SKS had found a way to utilize the tension rubbers for the front units as install of rear unit with these goes a bit easier and feels immediately "planted" (as all those MTB reviewers love to say). This is a bit less so with the front velcro attachments and one must make sure to get these as snug as possible to avoid any movement while riding severe corrugation. To be fair, this happened only once, on the first long ride and over very bad washboard. A quick field adjustment as we were on our way.
SKS Speedrockers in Use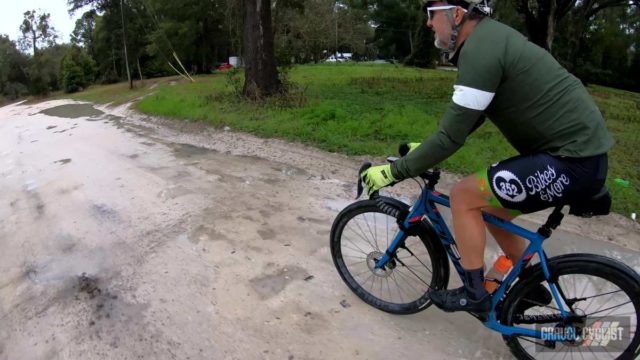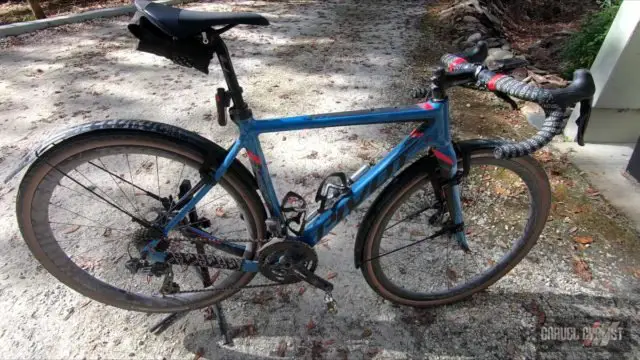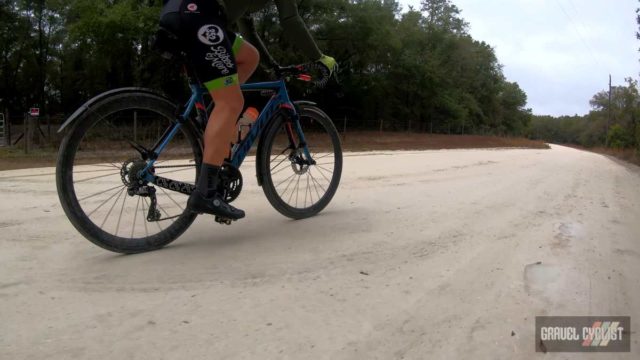 SKS Germany Website – Click here to purchase from Amazon
Support Gravel Cyclist:
Buy Me a Coffee – https://www.buymeacoffee.com/gravelcyclist
OR
Patreon – https://www.patreon.com/gravelcyclist
Links of Interest:
Don't forget to Like the Gravel Cyclist Facebook page, follow G.C. on Instagram, and subscribe to our Youtube Channel. We are also on Twitter!