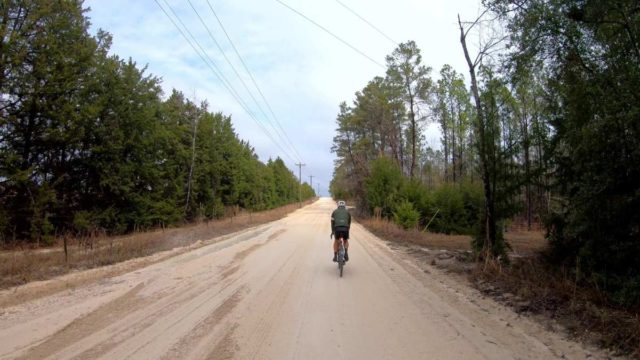 2021 marked the 8th running of the Tour of the Quilt Country, held in Trenton, Florida. This long-established free event is hosted by the North Florida Freeride Gravel Series (https://www.facebook.com/norflafreeridegravelseries). With the Covid-19 pandemic currently running amok, this edition would be a little different than most. Adding a twist to socially distanced cycling, the day's weather.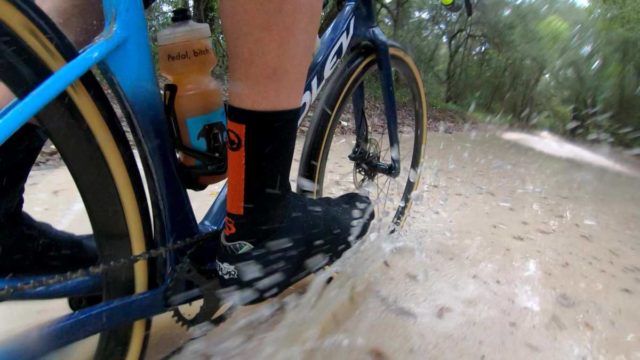 "Gilchrist and Levy counties each have quilt shops and quilt museums, so it is obviously "quilt country." But they also have a great network of low-traffic limerock farm roads. You will see only one active traffic signal over the entire 106 miles."
Ride Experience Video
"The ride consists of two separate stages: the North loop is 62 miles (+/- 46 miles limerock / gravel / sandy bits / all kinds of stuff) and the South loop is 44 miles (+/- 26 miles mixed-surface). In keeping with the tradition of the NFFGS, this ride is free and completely unsupported."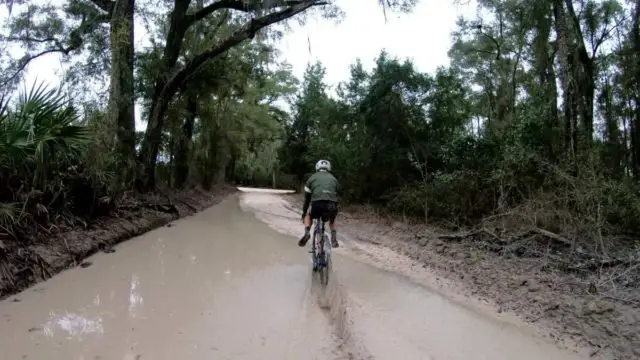 "There is one store stop option on the North stage (mile 27). There are ZERO refueling stops on the South stage (if you're desperate, there is a hosepipe at the Levy County Quilt Museum, mile 30). Please plan your onboard nutrition accordingly so you don't have to call your mum!"
Not kidding about the calling your mum part, an event participant called his mum in 2015 🙂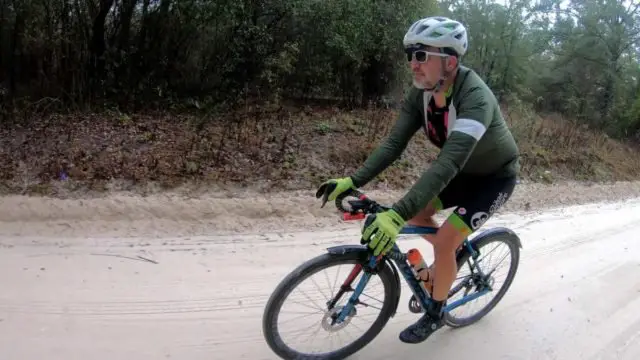 In this video, JOM of the Gravel Cyclist crew is joined by Big Head Todd (organizer of Tour of the Quilt Country and co-founder of NFFGS) for Stage One of the Tour of the Quilt Country VIII.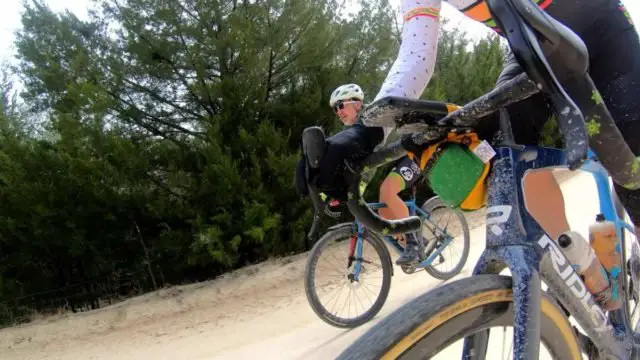 This edition would test the mettle of those who chose to attend. Heavy rainfall pounded this part of Florida during the overnight hours before the event and up to 9:30am day of. Grim conditions, tough headwinds, and more!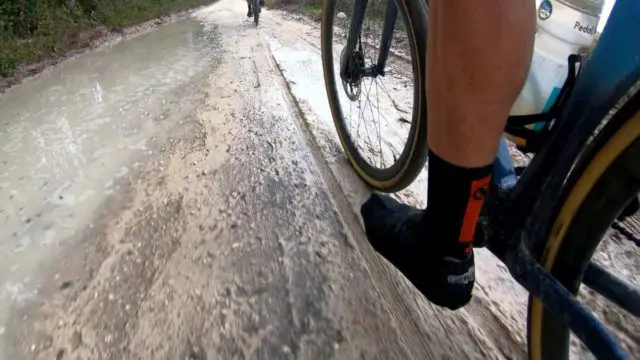 Support Gravel Cyclist:
Buy Me a Coffee – https://www.buymeacoffee.com/gravelcyclist
OR
Patreon – https://www.patreon.com/gravelcyclist
Links of Interest:
Don't forget to Like the Gravel Cyclist Facebook page, follow G.C. on Instagram, and subscribe to our Youtube Channel. We are also on Twitter!