In 2012 the gravel era was at its infancy, still a couple of years before any of the major brands had more than a re-badged cyclocross bike. Prior to winning BWR '13 & '14, '15 Gravel Worlds, '15 RPI, '16 Gravel Mob winner, hitting 1,000 DK miles last year and authoring the Industry Standard Guide to Gravel, Neil Shirley turned to Craig Calfee, a pioneer of carbon bicycle frames, for a bike to take on Crusher in the Tushar.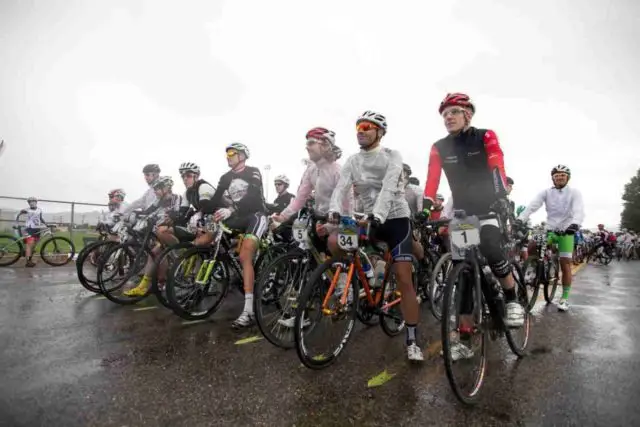 They started with a bright orange custom Dragonfly with "adventure" geometry built at Calfee's La Selva Beach, California, workshop. The final product would go on to help influence the market long before most brands even realized gravel was a thing.
All photos of Neil by Cathy Fegan-Kim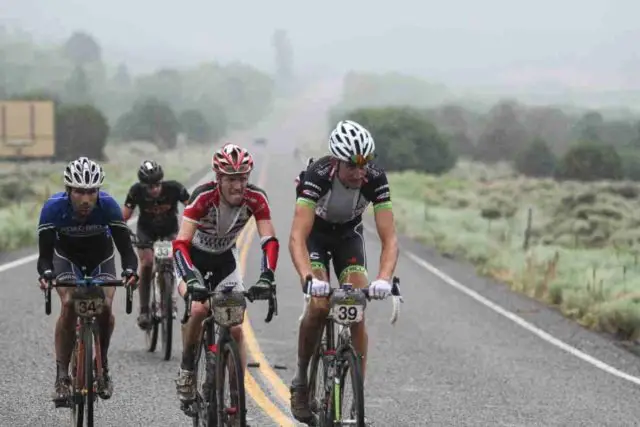 Frame
The Dragonfly used geometry modified from traditional road to "adventure" for more stability, slightly relaxed handling, and clearance for up to a 35c tire. Because of the carbon frame's lugged construction, Calfee was able to increase chainstay length by 1.5 centimeters for better stability, while also allowing adequate tire clearance. Additional geometry changes included relaxing the head tube and seat tube angles by 3/4 of a degree while maintaining the same 7cm bottom bracket drop as the road version. These adjustments gave it the handling and stability of an endurance bike, rather than the twitchy feel of a cyclocross model at high speeds.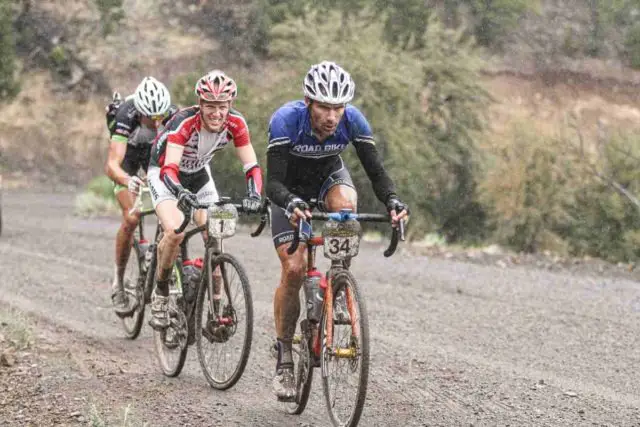 Wheels & Tires
It's laughable to think about the accepted high tire pressures and narrow widths at the time. For the build, ENVE's 29" XC tubular rims laced to Chris King hubs along with Schwalbe 33c tires were used. Because cyclocross tires are limited to a max width of 33c due to UCI rules, that meant that finding a high-quality 35c was next to impossible.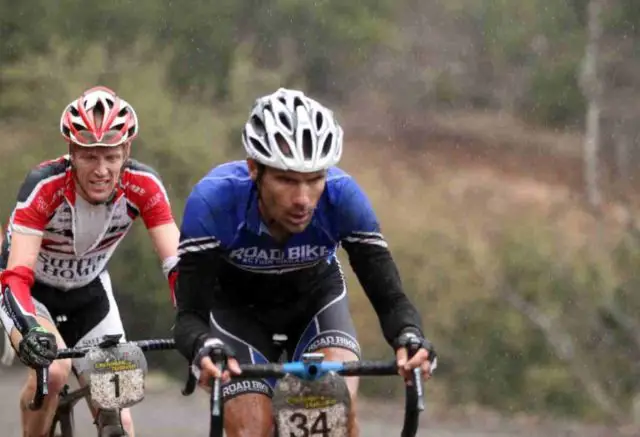 Components
Ultegra Di2 had just released in 2012, but unfortunately, it would be another year before a Shimano hydraulic road disc was an option. Cable-actuated, Avid disc brakes were matched to 10-speed shift/brake levers. As far as gearing, a compact 50/34 front chainring combo along with 11-32 cassette was used. Other than having 11 speeds now, that gear range is still a popular choice for 2x setups.
Frameset: Calfee Dragonfly with custom adventure geometry
Wheelset: ENVE 29" XC tubular rims
Brakeset: Cable actuated Avid disc calipers with Scrub Components rotors
Bar/Stem: One-piece Calfee
Headset: Chris King
Drivetrain: Ultegra Di2
Crankset: Lightning w/ 50/34 chainrings
Bottom Bracket: Lightning
Cassette: 11-32
Wheelset: ENVE 29" XC tubular rims
Hubs: Chris King
Tires & Pressure: Schwalbe 33c Sammy Slick tubular, 40psi
Pedals: Look Keo
Saddle: Fizik Aliante
Bottle Cages: Arundel
Computer: Garmin 500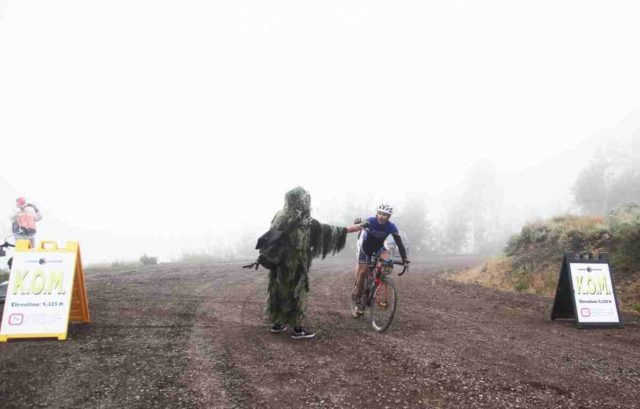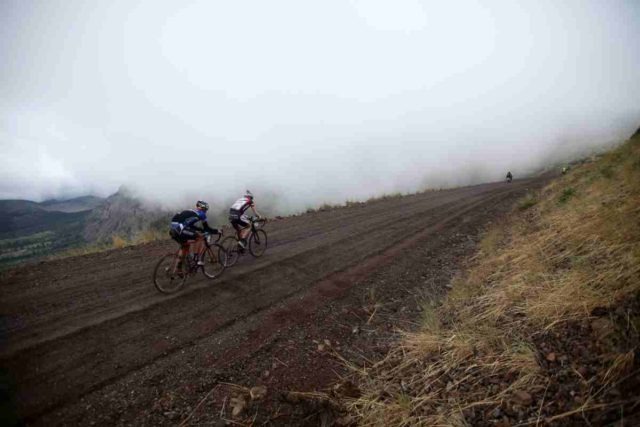 Thanks to Neil Shirley of ENVE & Chris Lyman of Our Outdoor Office for this submission!
More Calfee & Crusher in the Tushar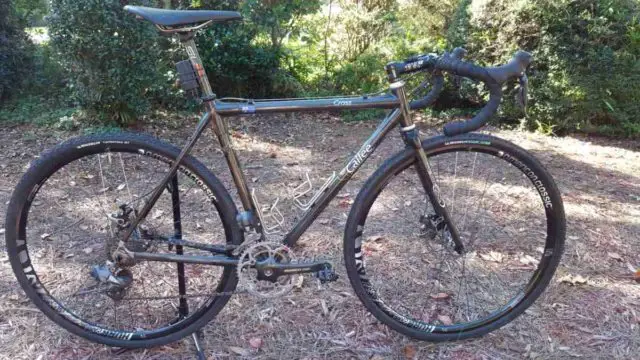 Pictured above is JOM's Calfee CX bike (frame is circa 2005 / 2006). Version Two from 2012 featured a Shimagnolo Ultegra Di2 drivetrain with Campy crank and bottom bracket), whilst Version One featured a Campagnolo Record drivetrain with SRAM Apex rear derailleur and an 11-32 cassette. This bike was used at races on the east coast of the United States, such as the USA version of 3-Peaks and JOM's early appearances at Hilly Billy Roubaix.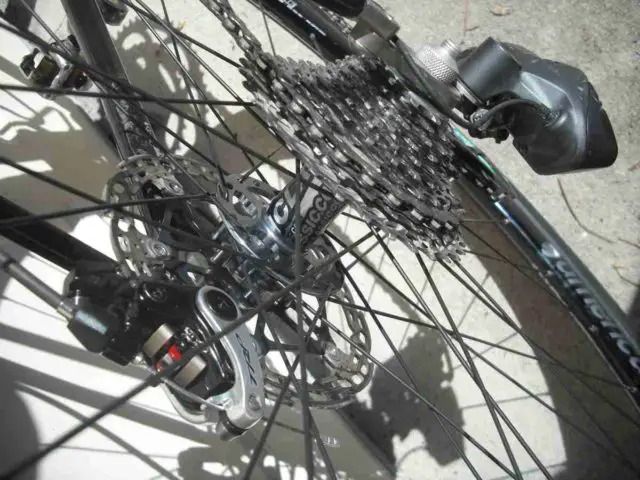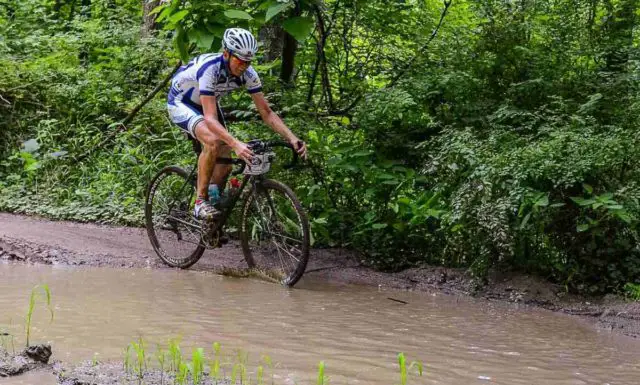 Check out JOM's 2017 Crusher Race Report, 2017 Crusher Race Video, the just-released trainer video (90+ minutes of 2017 Crusher in the Tushar), and K-Dogg's take on the 2018 "Slusher in the Tushar".