Once upon a time, there was an amazing race promotion company who hailed from the mountains of Boone, North Carolina – Pirate Race Productions. Andrew Stackhouse, the man behind this operation was one of the many influences that inspired the foundation Gravel Cyclist.
Sadly, Andrew left North Carolina and Pirate Race Productions is no longer… but the Gravel Cyclist crew has never forgotten… Three Peaks USA, Tom Dula's Revenge (now managed by Blue Mountain Revival Productions and renamed to Darby Roubaix) and Boone Roubaix are some of the races Andrew created.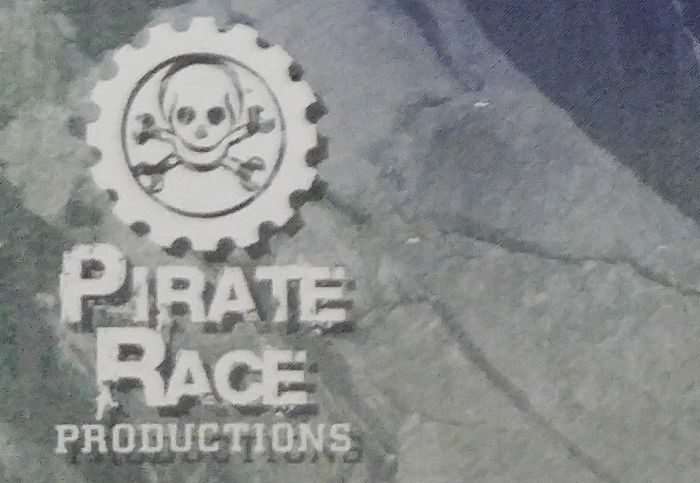 Dr. Pain and I first met Mr Stackhouse at the 2011 edition of Three Peaks USA UltraCross. I will share that tale another time, but this story is about the 2012 edition; namely, why the heck did we come back for more punishment?!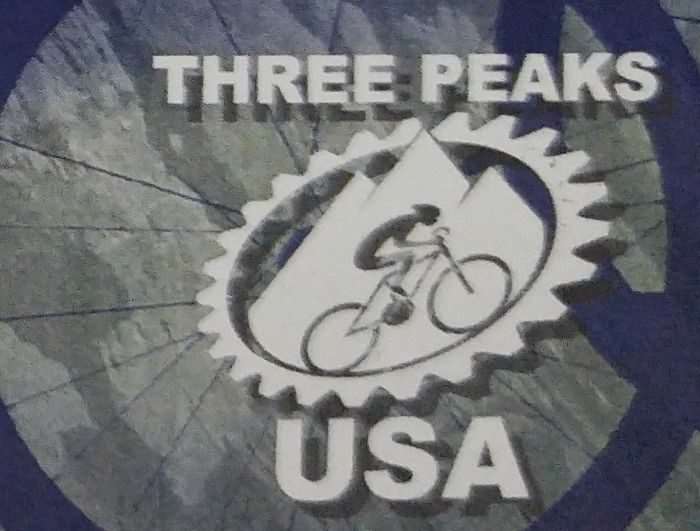 If you've ever ridden a road bike around Banner Elk, North Carolina, you know firsthand it is a stunningly beautiful area to ride a bike. But there are hills… well, mountains actually, and they're pretty serious.
Ever heard of Beech Mountain? This North Carolinian mountain is known for its half decent snow skiing, and has featured in the past at the now defunct Tour DuPont… in its original incarnation, it was known as the Tour De Trump. Donald has moved on a bit since then.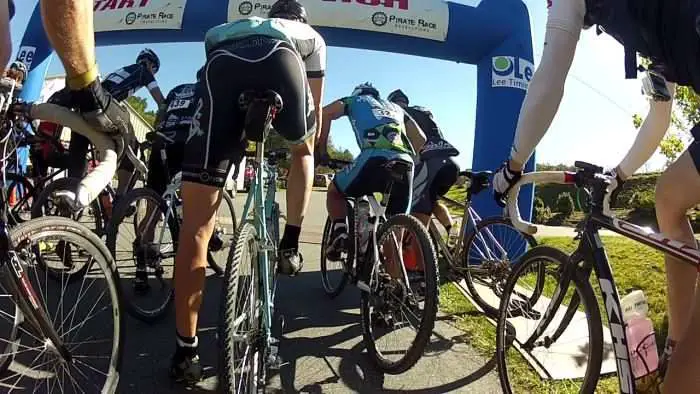 Moving off-road and onto the area's gravel roads and gnarly, rocky trails, it doesn't take long before you realize a single chainring drivetrain probably won't cut it – manufacturer's weren't even pushing that design then – and big tyres are best over much of the terrain.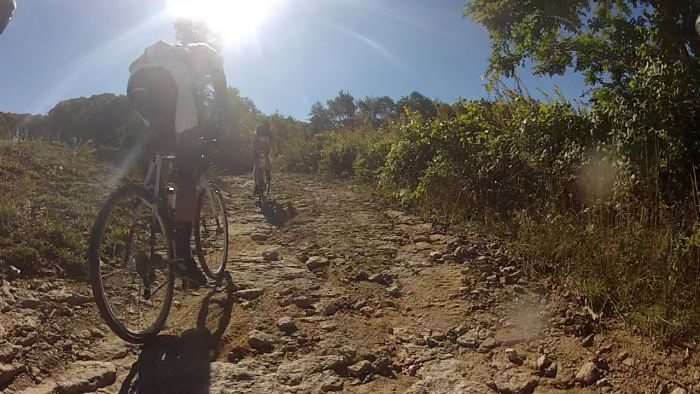 Dr. Pain and I learned a little from our 2011 experience. We brought along lower gears but our tyres were still quite undersized compared to what we would ride in this area nowadays. This event inspired the creation of our Monster Cross bikes.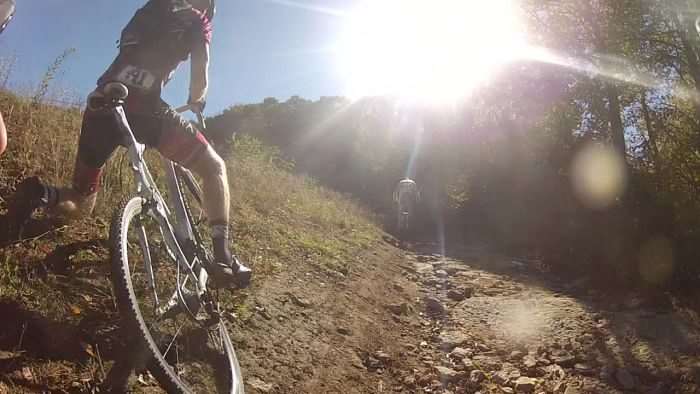 Michelin Jet 700c x 33mm tyres, rigged up to work tubeless style weren't the optimal tyre for this race. But, we weren't alone. Bikes at the race were a hodge podge of MTB's and cyclocross bikes. 95% of the 'cross bikes were equipped with cantilever brakes. I was one of the few to be rocking disc brakes.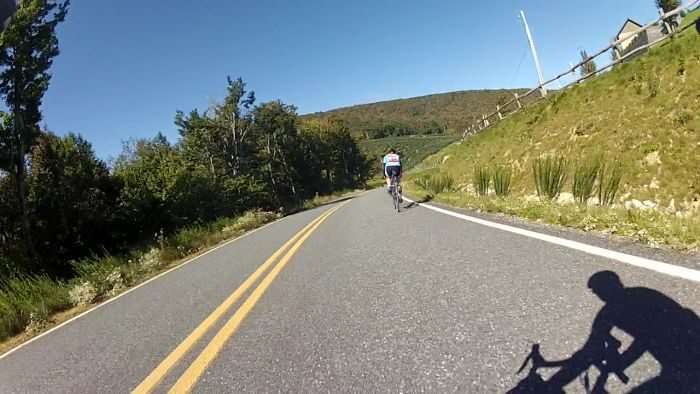 2012 was just a few short years ago, but so much has changed in gravel bike design since then. Disc brakes are the norm, and electronic drivetrains and other goodies are virtually mainstream and help us gravel cyclist types conquer some pretty tricky terrain.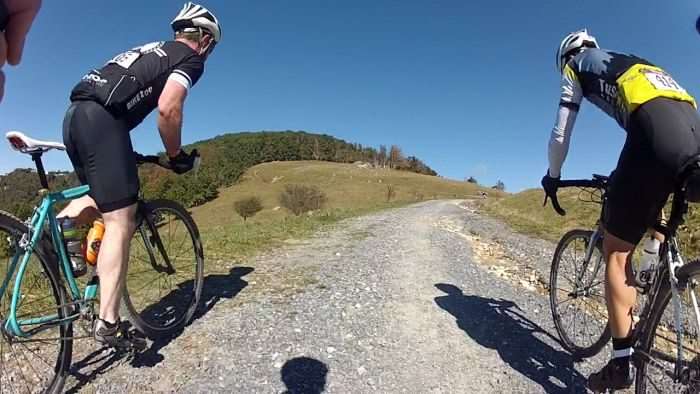 Three Peaks USA is an event that was difficult to train for if you live in Gainesville, Florida. So, we didn't train for it; rather, we bluffed our way though it. Run what you brung, do what you can.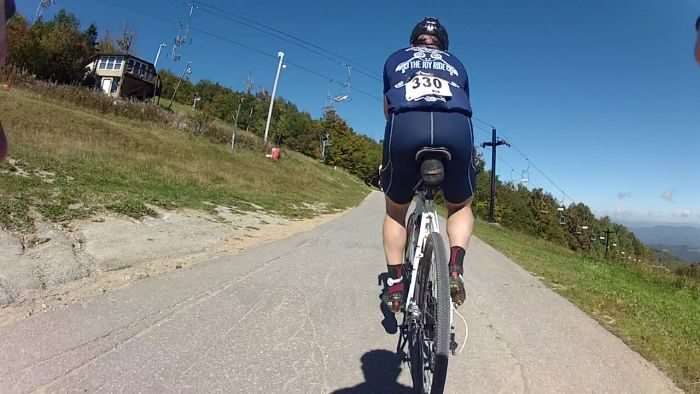 At around 50 miles in length, the race featured a heinous amount of climbing in that short distance. About 9,000 feet vertically in all. Ouch.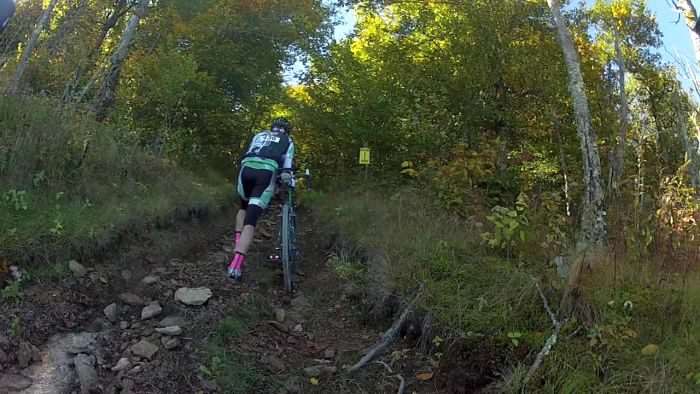 Three Peaks USA wouldn't be the event it was, if it wasn't for a good amount of hike-a-bike. Remember, Three Peaks USA is a homage to the original Three Peaks race in England. I think Andrew Stackhouse accomplished that task well.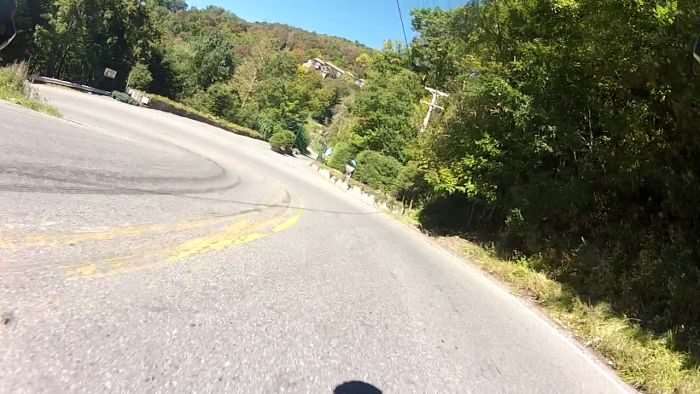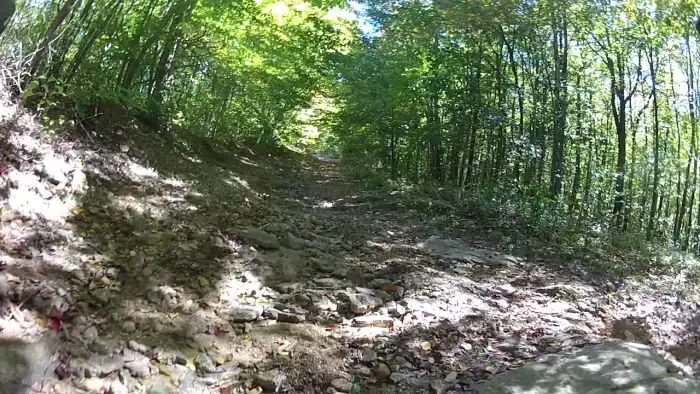 At the time, I cursed and carried on at some of the really difficult and overly technical sections of the race. My skills were less than stellar, which made it even more of a challenge.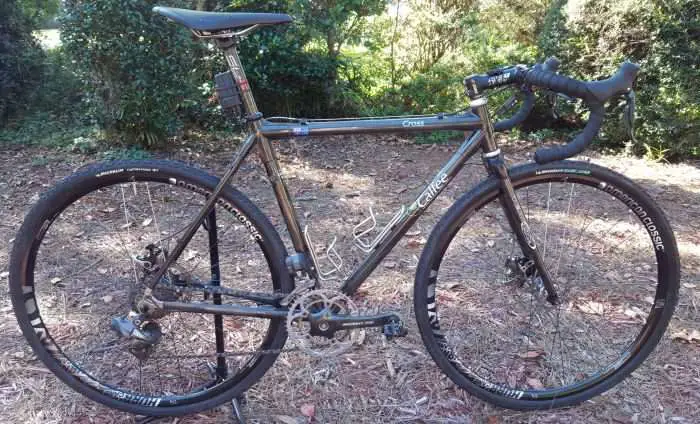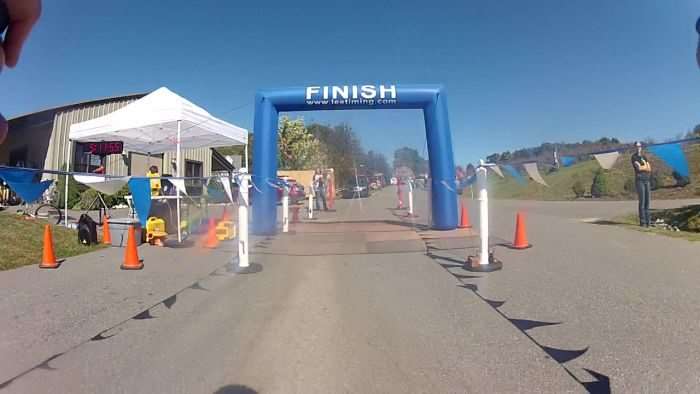 But after the race was run and done, and I was among fellow racers, swapping stories and reliving the race, I wanted to do it all over again. Race promoters like Andrew Stackhouse and many others in the gravel scene today epitomize the true definition of grass roots gravel cycling.
I sincerely hope that never changes.
Moving on to something less serious…
To relive the 2012 Three Peaks USA race, please check out the video above, shot before Gravel Cyclist was a twinkle in my eye. Just ignore the complaining in the video – or the dodgy quality of the video 

Strava data from 2012 Three Peaks USA – the Calfee CX bike I used at the event.
Thanks for reading and watching!