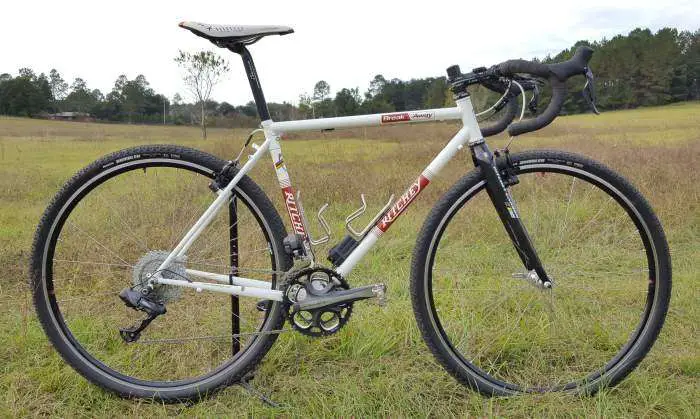 From Ritchey's website – "Over 40 years of Design Innovation – Tom Ritchey is one-of-a-kind. He continues to juggle his duties as president and lead designer of our company, now distributed in over 40 countries, while still logging 10,000 miles a year all over the world. Inspiration often comes to him while out on a ride, generating ideas that he then processes as three-dimensional design images – in his head. This is followed by the creation of initial concept models, many of which he creates by fillet brazing pieces or scraps of frame tubing."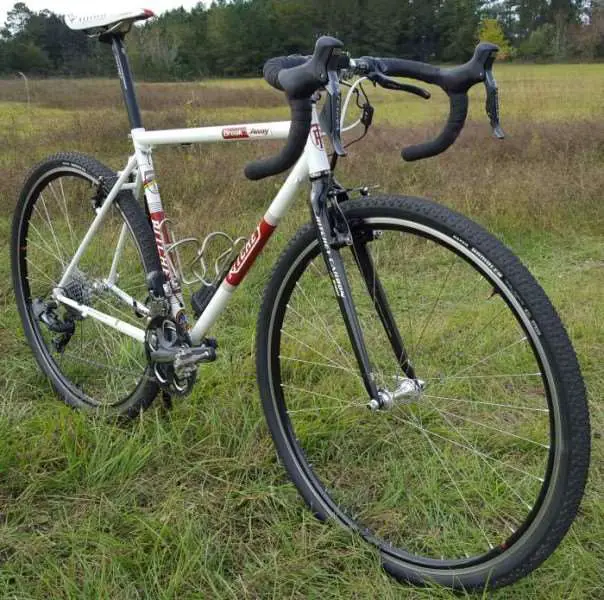 Continued – "It all comes naturally to a guy who taught himself to build frames as a teenager, and who designed some of the burgeoning mountain bike industry's first frames and components back in the 1970's. Every year Tom guides our R&D efforts in pursuit of both subtle improvements to existing products, or large-scale advances leading to new ones."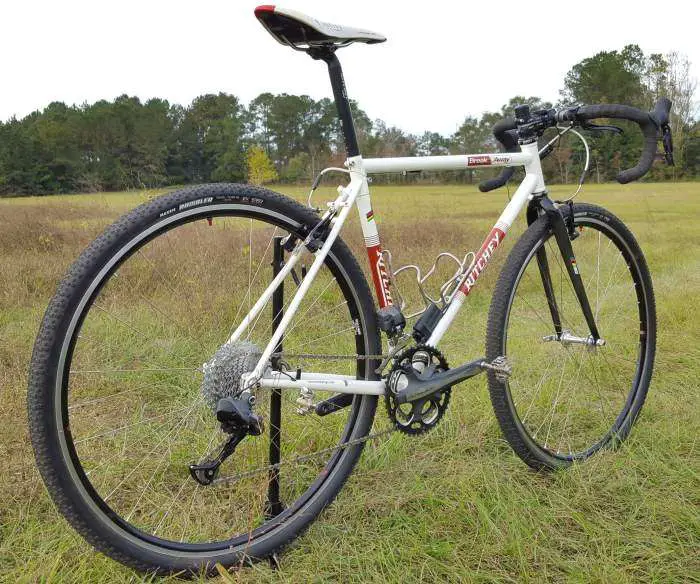 The Ritchey Breakaway is a TIG welded cro-moly steel frame, that splits into two pieces with the break points located at the chainstay / seattube junction and downtube / bottom bracket area. The seatpost keeps the top half of the bike together, while a simple coupling joins the two flared tube ends of the downtube and bottom bracket area together.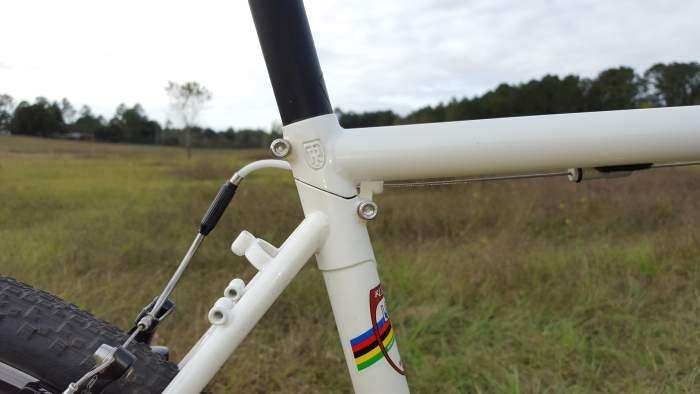 Some readers may be thinking – why would you want a frame that breaks into two pieces? If you fly anywhere with your bike, you know that can cost serious money with airline baggage fees – particularly if you fly domestically within the US of A. The Breakaway fits into a case that is just outside the airline's regulation size for a suitcase. While Ritchey makes no guarantee airlines will not charge for the Breakaway when packed, JOM and K-Dogg (another Breakaway CX owner) have taken multiple trips toting Breakways, overseas and within the Continental USA sans baggage fees.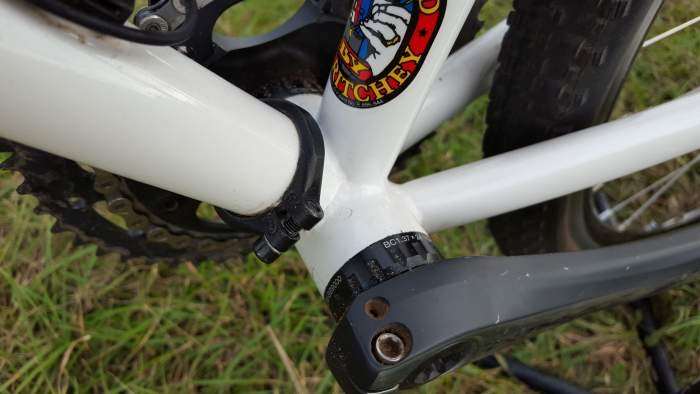 As configured, JOM's example of the Ritchey Breakaway rig tips the scales at around 19lbs. When packed with a few spare parts, some clothing, tools, frame padding material and case itself, the total weight is about 35lbs. 15lbs to spare on most airlines – whew!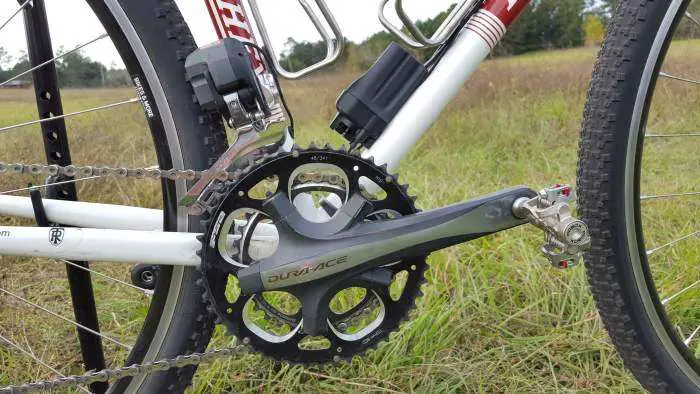 Viewers can peruse JOM's complete review of his Breakaway, which includes the packing and unpacking process – Part 1 – Part 2.
Like all of JOM's bikes, they evolve as he tinkers with gearing, tires (tyres) and other details. Pictured below – the Ultegra 6770 10-speed Di2 rear derailleur with K-Edge long cage is a perfect example. JOM temporarily fitted this derailleur to the bike for these photos – taken in a field at a cyclocross race (heavily distracted) without testing its capability to shift to bigger cogs such as 36T or 40T. Instead, he chose a simpler solution…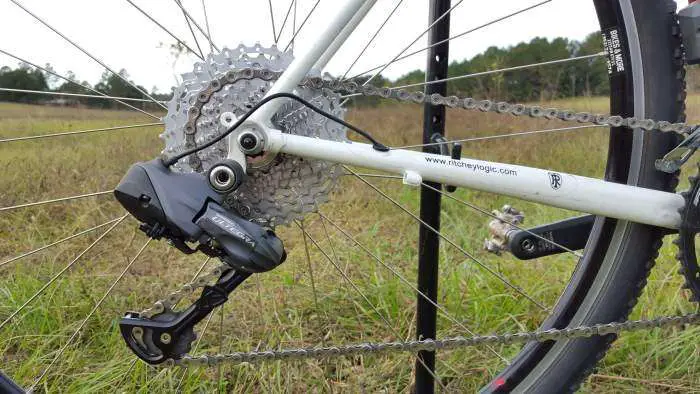 Not pictured is JOM's latest setup – a short cage Ultegra 6770 10-speed Di2 rear derailleur connected to Lindaret's Road Link – a very simple and elegant solution which works perfectly with JOM's 12-36 10-speed Shimano XT cassette and 48 / 34 road chainrings. The Road Link can be removed in seconds for use for when a smaller cassette and shorter chain is needed.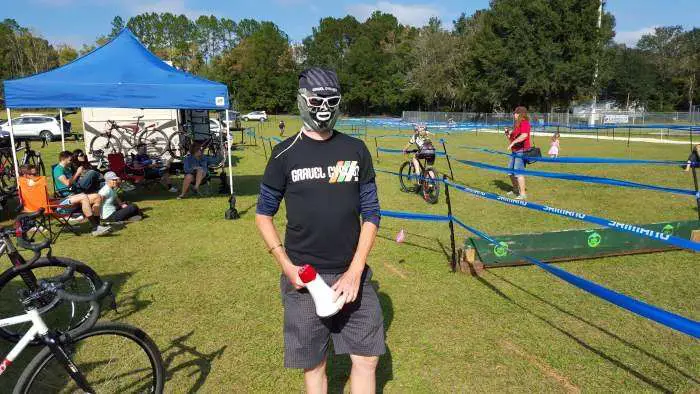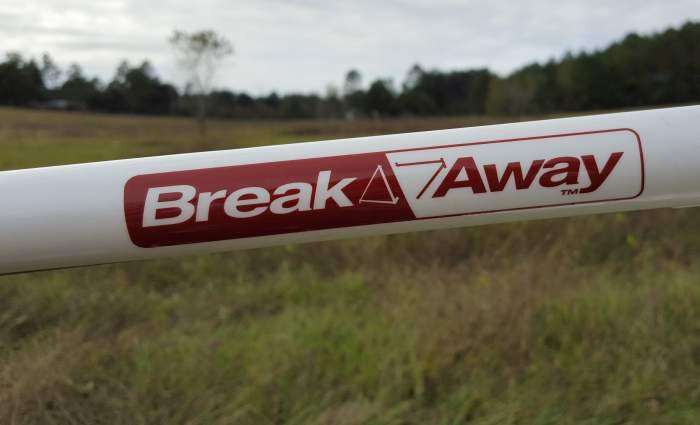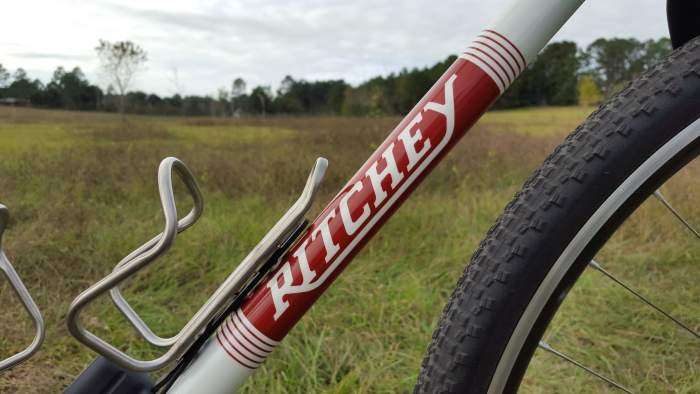 Not counting the Shimano Di2 drivetrain – which is perfect for airline travel – with the ability to disconnect / reconnect derailleur cables sans derailleur adjustments at one's final destination, JOM's Breakaway is built with parts that are nothing out of the ordinary, but built for the rigours of gravel cycling and racing. Cross-top levers, a personal favorite of JOM's, come in handy for descending gnarly gravel roads from a more relaxed position. Wheels are hand-built and and rim brake – no worries about bending disc brake rotors in travel. Wheels / tyres can be configured tubeless – or not.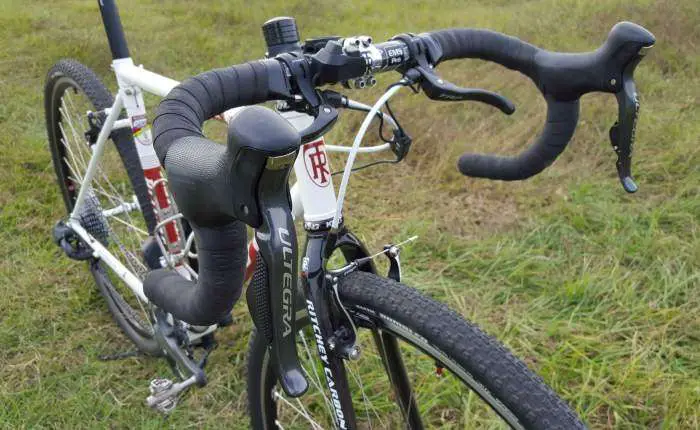 Wheels will not fit into the Ritchey case with inflated tyres, so tubes make sense at times. But, if you have access to a compressor – or excellent floor pump – you can often get the tubeless setup going at your destination. Just remember to store your sealant inside small containers, preferably double wrapped – nobody wants or needs a tubeless sealant explosion inside their travel case! DO NOT travel with C02 cartridges – these are not legal to fly with. Some readers may have other experiences with them, but JOM prefers to avoid trouble when flying.
As a bonus, the Breakway makes for an excellent cyclocross bike – if only JOM raced cyclocross

JOM's Ritchey Breakaway Gravel / CX Rig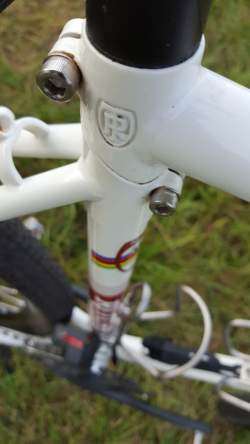 Frame: Ritchey Breakaway CX.
Fork: Ritchey WCS Carbon CX fork.
Headset: Chris King 1 1/8″.
Seatpost: Ritchey WCS Alumin(i)um.
Saddle: Fizik Arione.
Wheelset: Shimano Dura-Ace 7700, American Classic RD 2218 rims with DT Revolution spokes front, DT Revolution / Competition spokes rear.
Tyres: Various – currently testing the Maxxis Tires Rambler in 40mm.
Handlebars: Kestrel Carbon EMS.
Stem: Ritchey WCS.
Shifters: Shimano Ultegra Di2 6770.
Derailleurs: Shimano Ultegra Di2 6770 – rear sometimes fitted with Lindaret Road Link.
Crankset: Shimano Dura-Ace 7950 (compact) fitted with FSA 48 / 34 chainrings and the no longer produced Praxis finishing kit.
Bottom Bracket: Shimano Dura-Ace external 68mm.
Pedals: XPedo Titanium.
Cassette: SRAM or Shimano 10-speed, varies from 12-25, 12-32 or 12-36.
Brakes: TRP Mini-V 8.4.
Bottle Cages: King Cage Titanium.