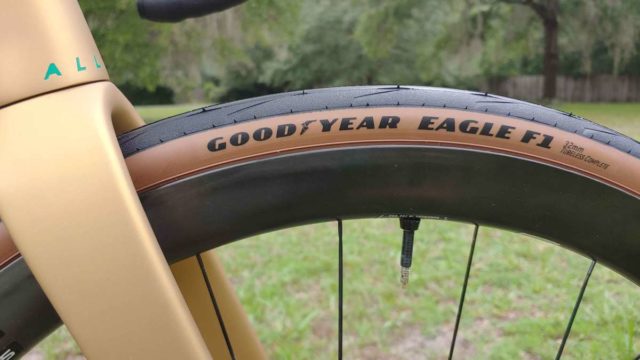 "Goodyear is establishing itself as a leading brand within the global bicycle tire segment through a licensing collaboration with Rubber Kinetics, specialists in performance cycling tires. Goodyear Bicycle Tires use the latest in tire innovation to enhance each bicycle journey through superior reliability, style and performance." – Goodyear Bike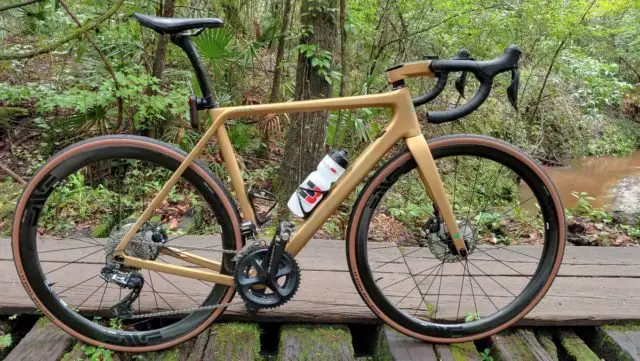 Goodyear Eagle F1 Tubeless Tire / Tyre
"Equipped with cutting-edge technology, the Eagle F1 has a single mission of all-around race performance at the highest level."
"The Eagle F1, part of the Road UHP (Ultra High-Performance) range is the Ultra High-Performance all-round road race tire. Optimized for outright performance favoring straight-line speed and cornering competence – bringing factory performance to your garage." If you're JOM of the Gravel Cyclist crew, you also ride and review the 700c x 32mm variant on some hard-packed mixed-surface roads.
Goodyear Eagle F1 Tubeless Tyre Review
This video is sponsored by The Pro's Closet – Use coupon code GRAVELCYCLIST101 until October 31, 2021, to receive free shipping on your bike order!
In this video, JOM of the Gravel Cyclist crew covers the tech features of the Goodyear Eagle F1, and runs the tire / tyre through its paces. The review includes mounting / inflation and real-world riding over multiple surfaces, good and bad!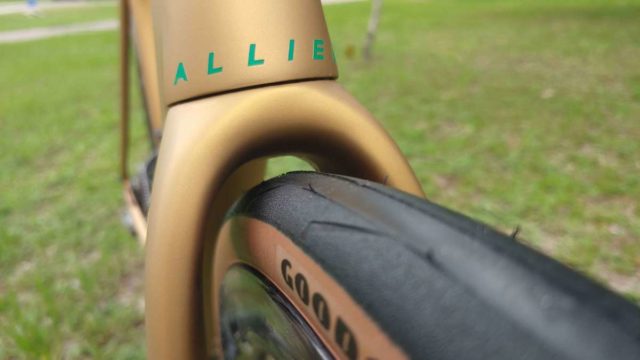 Continued from above:
Who Rides This Tire?
"The road athlete serious about straight-line speed and efficiency combined with cornering performance." Or, those who enjoy spicy fun on their road bike.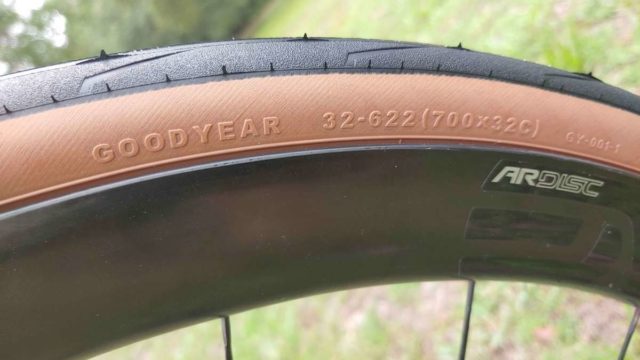 Construction – Tubeless Complete
"Goodyear Bicycle Tires proprietary design that features all the benefits of a Tubeless Ready (TLR) tire with additional air retention properties."
"A multi-compound material layer is added to the tire casing, allowing for improved air retention while providing additional puncture and cut protection with minimal weight increase. Our unique design means more sealant remains after installation, ready for the moment you need it."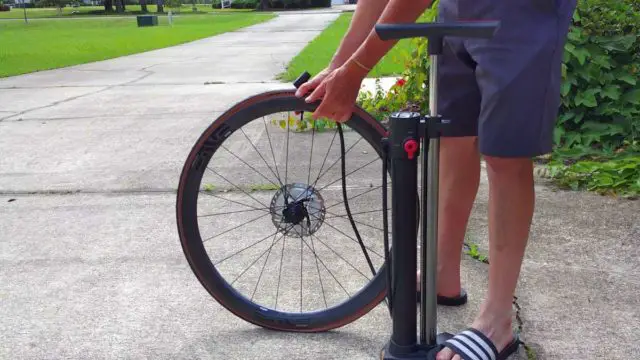 Compound – Graphene Silica Road
"A proprietary blend of synthetic and natural rubbers enhanced with Graphene and next-generation amorphous spherical Silica; our all-new Dynamic:GSR compound has been developed with the single purpose of expanding the 'Magic-Triangle' with improved Rolling Efficiency, Traction and increased Durability."
The combination of Graphene, Amorphous Round Silica allows us to independently improve:
Rolling Efficiency | +10.1%
Traction| +8.0%
Wear | +7.2%"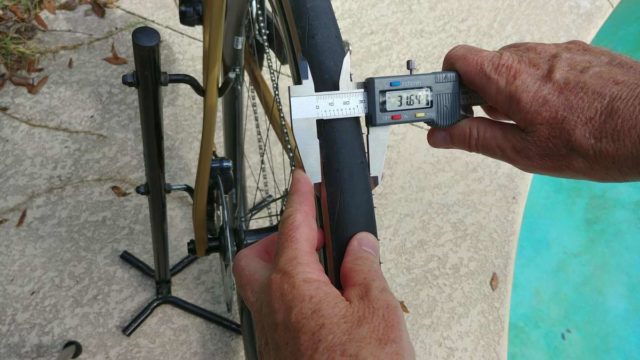 Tubeless Liner Armor
"Bead to Bead Cut and Puncture Protection. A lightweight Nylon Race fabric extending from bead to bead. We employ various fabric materials which are then formed with the casing to provide both cut and protection. We select our fabrics based upon not only the size of the tire but also the tire's intended use."
Additional Photos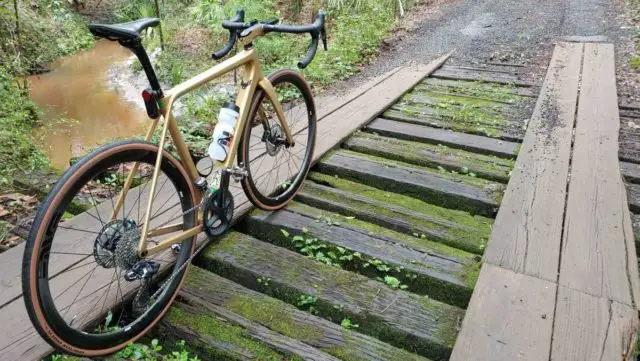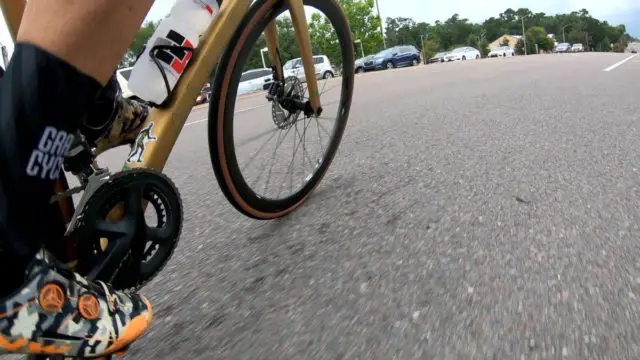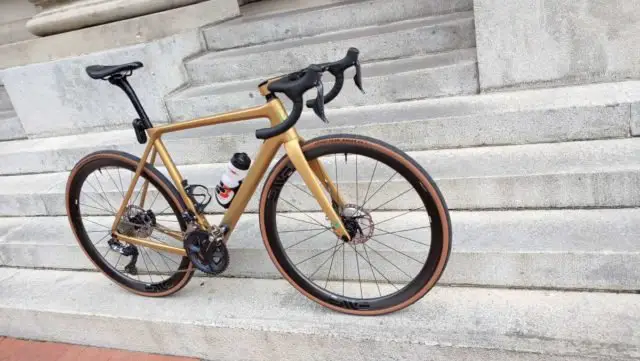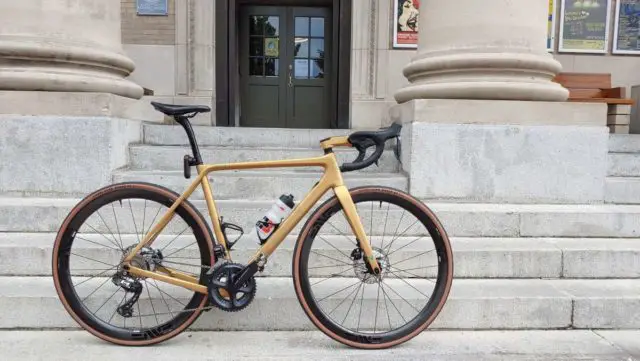 Support Gravel Cyclist:
Buy Me a Coffee – https://www.buymeacoffee.com/gravelcyclist
OR
Patreon – https://www.patreon.com/gravelcyclist
Links of Interest:
The Pro's Closet – Use Coupon GRAVELCYCLIST101 to receive free shipping on your bike order!
Don't forget to Like the Gravel Cyclist Facebook page, follow G.C. on Instagram, and subscribe to our Youtube Channel. We are also on Twitter!