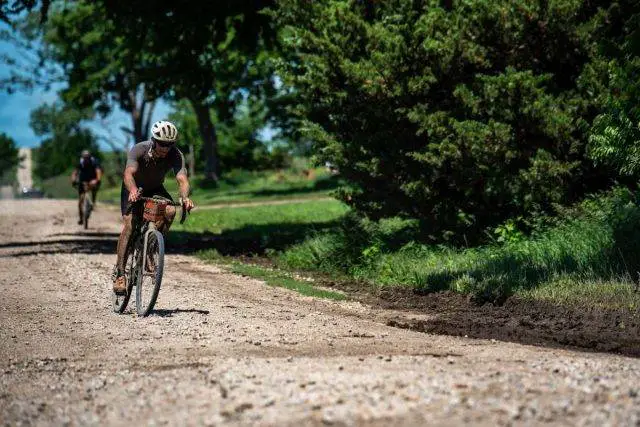 "With great volume, comes a great responsibility, to know and run the right tire pressure. Failure to do so will result in diminished confidence and a compromised ride experience." – ENVE Composites
Truer words have never been spoken. The most overlooked and underestimated factor for riding gravel bikes is appropriate tyre pressure. Two days before the 2018 Dirty Kanza 200, I attended a press release for Enve's new gravel wheelset, the G23. These are the wheels I rode at the 2018 race.
These points aside, the engineers at Enve shared their take on gravel bike tyre pressure as it relates to their rims and wheelsets. The Enve folks really do ride and race on gravel roads, so they know a thing or two.
Whilst these guidelines are intended for Enve's wheelsets, they can be applied to just about any wheelset, give or take a few psi/pounds of air pressure. Pay close attention to the inner width of the rims listed in the charts below. As is the case, always experiment in training and deploy on event / race day!
Note, the pressures on these charts are for tubeless tires / tyres.
This is NOT a paid promotion by Enve, rather, sharing of some good information.
Red = Maximum Recommended Tire Pressure for Given Rim & Tire Volume Combo on Gravel Surfaces