This video explores the environment and towns of Pine Mountain, Warm Springs, Manchester, and Woodland, Georgia. Situated about 40 miles north of Columbus, Georgia, this area became a favorite of former President of the USA, Franklin D. Roosevelt (RIP).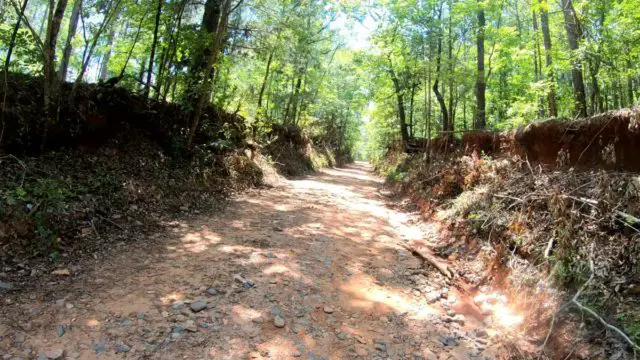 "In 1921, Franklin Roosevelt contracted a paralytic illness, diagnosed at the time as poliomyelitis (later thought in a 2003 peer-reviewed retrospective study to be Guillain–Barré syndrome. He tried to regain strength in his legs by bathing and exercising in the warm water. His first time in Warm Springs was October 1924. He went to a resort in the town whose attraction was a permanent 88-degree natural spring, but the Meriwether Inn was described as "ramshackle". He had a cottage built in 1932 that became famous as the Little White House, where Roosevelt lived while president, because of his paralytic illness. He died there in 1945 and it is now a public museum. Roosevelt first came in the 1920s in hopes that the warm water would improve his paraplegia. He was a constant visitor for two decades, and renamed the town from Bullochville to Warm Springs. The town is still home to the Roosevelt Warm Springs Institute for Rehabilitation (Roosevelt's former polio hospital) which remains a world-renowned comprehensive rehabilitation center including a physical rehabilitation hospital and vocational rehabilitation unit." – Wikipedia.org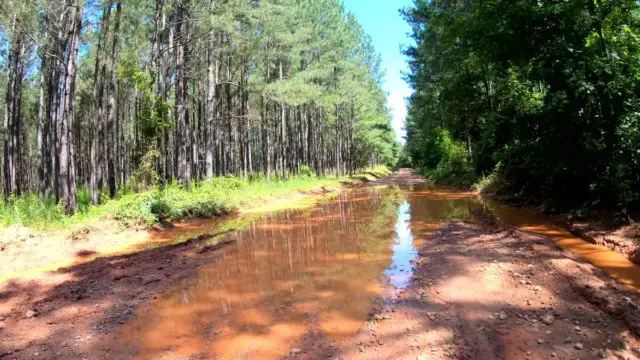 A departure from the flatter or rolling hills of some of Georgia's farmlands situated in southern and middle Georgia, this route of about 80 miles / 133kms in length ascends 5,800 feet / 1,765 metres across rocky terrain that demands the attention of a rider at all times.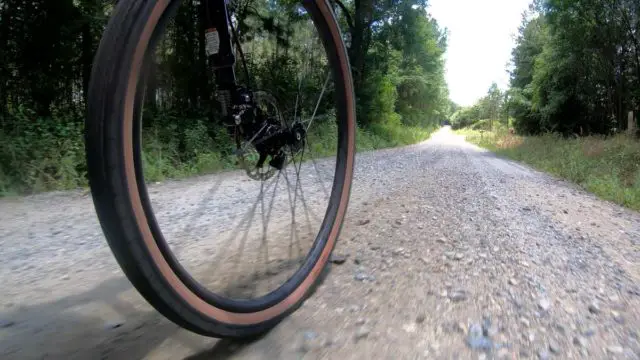 This video is one where I really put the Cannondale Topstone Carbon Lefty to the test, more on that later in the coming review video.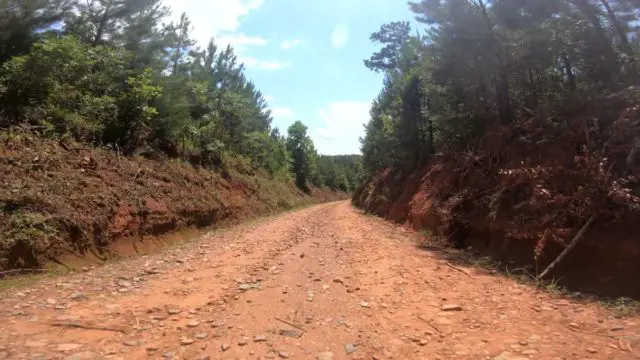 Pine Mountain, Georgia
Pine Mountain is a town in Harris and Meriwether counties in the U.S. state of Georgia. As of the 2010 census it had a population of 1,304, up from 1,141 at the 2000 census. The town began in 1882 when the railroad spread to Pine Mountain from Columbus, and until 1958, the community was known as "Chipley". The name was changed to "Pine Mountain" due to the existence of Callaway Gardens. – Wikipedia
Warm Springs, Georgia
Warm Springs, originally named Bullochville (after the Bulloch family, the family of Martha Bulloch Roosevelt), first came to prominence in the 19th century as a spa town, because of its mineral springs which flow constantly at nearly 90 °F (32 °C). Residents of Georgia, particularly Savannah, began spending vacations at Bullochville in the late 18th century as a way to escape yellow fever, finding the number of warm springs in the vicinity of Bullochville very attractive. In the late 19th century traveling to the warm springs was attractive as a way to get away from Atlanta. Traveling by railroad to Durand, they would then go to Bullochville. One of the places benefiting from this was the Meriwether Inn. Once the automobile became popular in the early 20th century, the tourists began going elsewhere, starting the decline of the Meriwether In – Wikipedia
Manchester, Georgia
Manchester was founded in 1907, when the railroad was extended to that point. The Georgia General Assembly incorporated Manchester as a city in 1909. The city was named after Manchester, in England. – Wikipedia
Woodland, Georgia
The community was named after C.S. Woods, original owner of the town site. The Georgia General Assembly incorporated Woodland as a town in 1908. – Wikipedia
Exploring Pine Mountain & Warm Springs, Georgia: Where FDR went to Relax
More content such as this in the hopper, be sure to subscribe if you have not already!
Links of Interest:
Don't forget to Like the Gravel Cyclist Facebook page, follow G.C. on Instagram and subscribe to our Youtube Channel. We are also on Twitter!