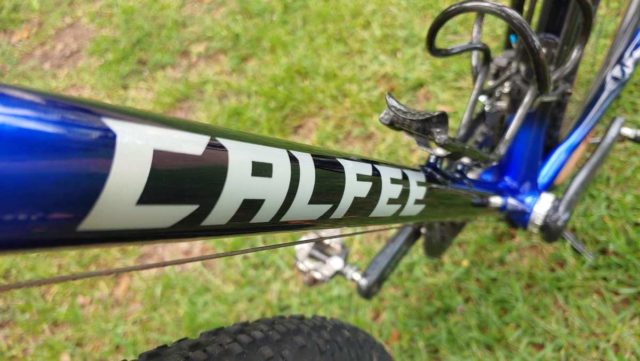 1987 – First Prototype
"Craig Calfee needed a bike frame after a spectacular head-on collision in Boston. Determined to make this frame as tough as possible, he built a bike using materials he had used at a job making composite rowing shells. He braided the tubes and laminated them together with tooling made on a drill press." – Calfee Design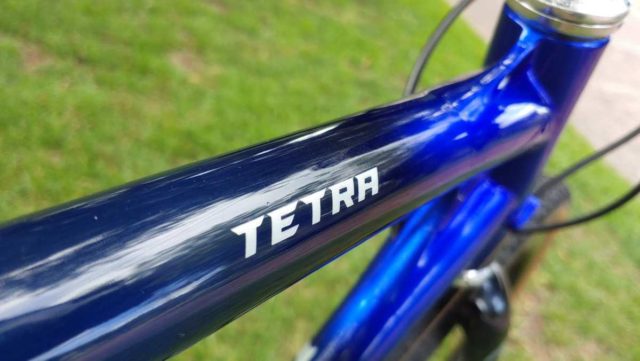 1989 – Carbonframes Sapphire
"With a $10,000 loan, Craig hired a machinist to make the first production tooling. Professional bike couriers and amateur racers took to the streets of San Francisco to test the first frames. Adjustments were made and the frames were soon ready to sell to the public. Carbonframes became a corporation and debuted at the industry's biggest bike show, Interbike, in 1989."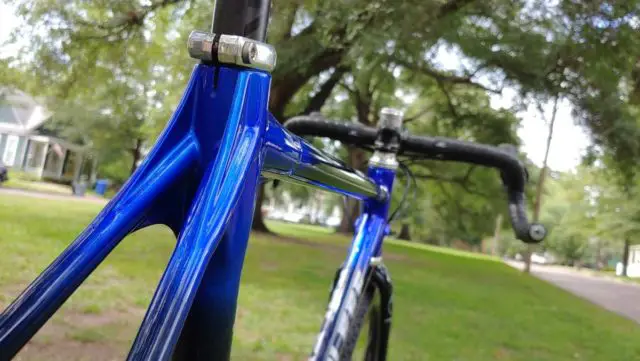 1991 – LeMond Alpe d'Huez
"In 1991, Greg LeMond was searching for a bike fast enough to keep him at the very pinnacle of professional bike racing. Craig Calfee was busy forging a quiet revolution in carbon construction. Together, they changed the face of cycling."
You can read the entire timeline and view all of Calfee's bikes / services at http://calfeedesign.com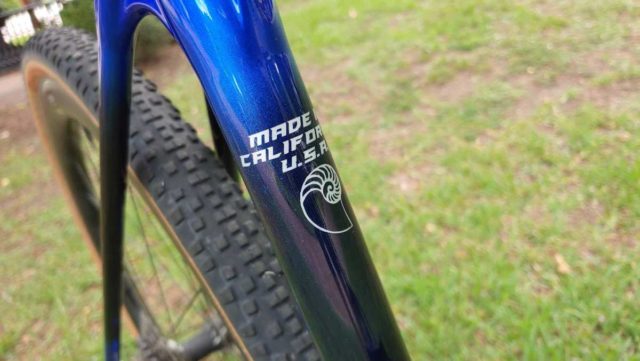 Calfee Tetra Adventure
"As the oldest continuously produced model of carbon fiber bicycle frame in the world, it has evolved to a state of perfection and value unmatched by any other frame."
"Founded upon the DNA from our road frames, we designed our Adventure platform to be as versatile as you. We build each frame to accept 700c, 650b, or both. The slackened head-tube and seat-tube angles allow for confidence on loose gravel roads, but with all the performance features to keep-up on the weekend group ride. If you prefer randonneur Adventures with frame bags, fender or rack mounts, you can travel with confidence and comfort. We build every frame with your exact needs in mind. The Adventure is yours!"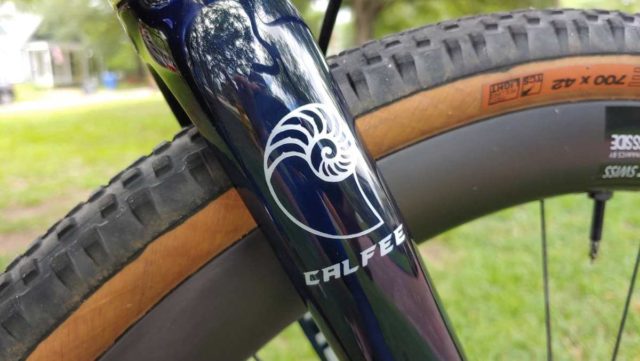 In this video, JOM of the Gravel Cyclist crew unboxes and runs briefly through the key features of the Calfee Tetra Adventure Bike – a bike that can be customized from front to back, including tyre clearance, angles, and a whole lot more. JOM will be reviewing this lovely bike with at least one or two different wheelsets over the course of a month or so.
Unboxing & Features Video
Links of Interest:
Don't forget to Like the Gravel Cyclist Facebook page, follow G.C. on Instagram and subscribe to our Youtube Channel. We are also on Twitter!