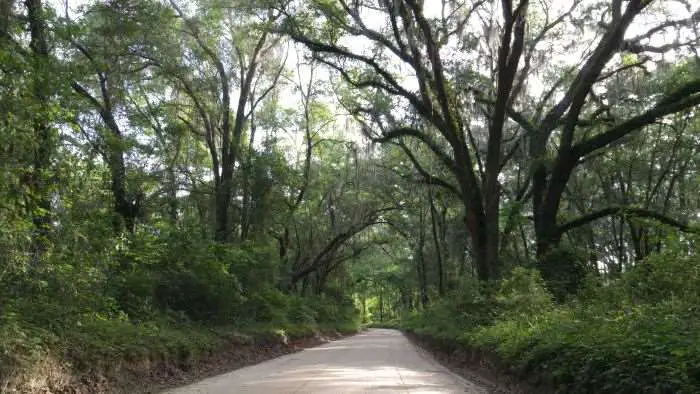 In the final installment of our "How do you Roll on Gravel?", we present answers to the following questions:
What is your favourite ride or event?
What is your favourite beverage, alcoholic or otherwise?
Comments?
Part One of the Survey results can be found HERE. Without further ado…
---
Favourite Ride or Event – Dirty Kanza 200 is the clear winner. Respondents provided a huge list of events, but we only listed those that recorded at least two comments.
| # of Respondents | Favourite Ride or Event |
| --- | --- |
| 35 | Dirty Kanza 200. |
| 21 | Barry Roubaix. |
| 12 | Southern Cross. |
| 9 | Almanzo 100. |
| 8 | Hilly Billy Roubaix. |
| 8 | Land Run 100. |
| 5 | Gravel Grovel. |
| 5 | Heartbreaker Cycling Invitational. |
| 5 | Red Clay Ramble. |
| 4 | D2R2. |
| 4 | Filthy 50. |
| 4 | Hell Hole Gravel Grind. |
| 4 | Pisgah Monster Cross Challenge. |
| 3 | Belgian Waffle Ride. |
| 3 | Dirty Kanza Half Pint. |
| 3 | Fried Green 50. |
| 3 | Gold Rush Gravel Grinder. |
| 3 | Gravel Worlds. |
| 3 | L'Eroica Italy. |
| 3 | Rasputista. |
| 3 | Red River Riot. |
| 3 | Waterloo Grit and Gravel. |
| 3 | Wilson's Revenge. |
| 2 | Cedar Cross. |
| 2 | Chino Grinder. |
| 2 | Claymont 100. |
| 2 | Crusher in the Tushar. |
| 2 | Funk Bottoms. |
| 2 | Gravel Race Up Spruce Knob. |
| 2 | Love Valley Roubaix. |
| 2 | Oregon Coast Gravel Epic. |
| 2 | Pastry Brest Pastry. |
| 2 | Spaghetti 100 (Dirt Epic). |
| 2 | Tour of Hermann. |
| 2 | Vermont Overland Grand Prix. |
---
Favourite Beverage – People love beer, especially if its cold… or if it's an IPA… or anything really. Coffee, water, chocolate milk and whiskey were well represented.
| # of Respondents | Favourite Beverage |
| --- | --- |
| 31 | Any Cold Beer! |
| 27 | IPA's of any kind. |
| 21 | Beer - Anything. |
| 12 | Coffee. |
| 12 | Water. |
| 10 | Craft Beer of any kind. |
| 9 | Free Beer! |
| 8 | Coca Cola. |
| 8 | Don't Drink Alcohol. |
| 6 | Chocolate Milk. |
| 6 | Whiskey. |
| 5 | Oskar Blues. |
| 5 | Sierra Nevada. |
| 5 | Wine. |
| 4 | Guinness (Draft Only). |
| 4 | Margaritas. |
| 3 | Dale's Pale Ale. |
| 3 | Dogfish Head. |
| 3 | Harpoon. |
| 3 | IPA's f'n suck. |
| 3 | Left Hand Milk Stout. |
| 3 | Michelob Ultra. |
| 3 | Miller High Life. |
| 3 | New Belgium. |
| 2 | Bell's Two-Hearted Ale. |
| 2 | Blue Moon. |
| 2 | Bud Light. |
| 2 | Dr. Pepper. |
| 2 | Heady Topper. |
| 2 | Leffe Blonde. |
| 2 | 420... |
| 2 | PBR. |
| 2 | Russian River. |
| 2 | Sam Adams Boston Lager. |
| 2 | Sam Adams Brown Ale. |
| 2 | Scotch. |
| 2 | Sweetwater 420. |
| 2 | Yuengling Black and Tan. |
| 2 | Yuengling Lager. |
---
With over 400 comments left by respondents, we couldn't post them all. JOM went through the list and posted at least a quarter of them.
Comments
A bit of whining here,but why do gravel rides have to be 90+ miles?
A couple buddies and I on a whim one day after another guy told us about the DK 200 decided we were going to do it. I'd never rode gravel before that - was a mountain biker. That's when the insanity began. ..the training, the new diet, the new Diverge, the Garmin. ..the fun of the challenge!
Appreciate the product reviews!
Do you own a Gravel specific bike? Answered "yes," but my choice was actually an old-school loaded touring bike, which I bought specifically as it could fit wider tires (36c) and ride well on un-paved roads. "How much did you spend on a Gravel bike?" $0-999 In 1984 US$... 🙂 Y'all do a great job here# good writing, videos, useful information- and enthusiasm! I may actually try an organized ride/race someday, and thank you. GC is a daily visit for me.
Enjoy incredibly (and enviously) your stories and videos of gravel racing, and wish that I had access to that level and breadth of competition in Adelaide (Australia). Could pay you with a few long necks of Coopers and all the Balfours pies you could eat to be a consultant!?
Enjoy your posts!
Fat and plus tires actually roll on gravel too. It isn't all about kit freaks, racing and KOMs.
Find it and Grind it!!!!
First of all i have to say that you guys do a really good job covering the gravel riding scenes. Secondly, I'm really glad i found this type of riding/racing. It's not for the meek or weak of heart. it's tests all aspects of a rider's road skills, decent skills, endurance, fortitude and determination.
Following the US gravel scene from across and exploring the gravel and dirt roads in Belgium. The gravel cyclist is one of my main sources for gravel specific info. Keep on going.
Good job. Could use a little more reviews.
Good luck this season!
Gravel and ultra offroad events is where it's at.
Gravel bikes are great but ride what you got! Just ride, be safe and have fun!
Gravel Cyclist are an invaluable resource and great example of enjoying the discipline of all-road cycling.
Gravel is awesome. The community is legit. The coolest post race token: sweet high fives, drinks, and food with other riders and support people.
Gravel is great in the southeast. We have lots of beautiful places that you can only find via forest roads. I am a MTB fan at heart, but have grown to like gravel as much. when trails are too wet, gravel is a great alternative. AND most MTB events include some gravel, so there is definitely overlap. I ride my gravel bike for long rides and often include rugged forest roads and singletrack. Gravel riding can also include bikepacking and touring, which is a great way to adventure outdoors.
Gravel is great. Western Nebraska has the best gravel in the world. More gravel roads than paved roads and beautiful bluffs, buttes, and mesas. Check out Scott's Bluff National Monument, Wildcat Hills, Scotts Bluff County images on line to get a feel. Ride our gravel via Street View, Google Maps.
Gravel is peaceful... gravel is cheaper than therapy 🙂
Gravel is the only way to go.
Gravel riders are more laid back and the events are more like a party. Everyone seems willing to help, share and just be there. The gravel roads take you places the tar roads can't.
Gravel Riding has increased the fun and challenge to riding. I definitely look foward to the weekly gravel rides I participate in and consider them to be the most enjoyable. I thoroughly enjoy perusing and reading your website!
Gravel rocks!
Gravelitis, a highly infectious disease, usually transmitted by word of mouth and over-enthusiastic dribbling on. Symptoms may include mud/dust/sweat caked bicycles, kits and bodies, a constant dopey grin 'cos of having too much fun. Scientific research has discovered that the only known cure for this illness is...MORE GRAVEL RIDING!
Great job JOM. Enjoy reading and watching Gravel Cyclist.
Great race videos. Website posting re camera(s), lessons learned, etc could be interesting.
Great site. I would like to see more bike and gear reviews from time to time.
Great site, great sport, great people, great vibe. Singularly the reason why I have not renewed my USAC License for 2016# gravel is just more fun!
Great site. I would like to see more bike and component reviews.
Great site. Keep up the beginner / basic tips.
Great website, keep the content coming. I especially like the emphasis on competitive non-races and excellent photo content. Some of those MW races were very well shot.
I do enter gravel races, but mostly for fun. I'm not competitive. I'll ride gravel on my vintage Voodoo Wazoo, SS 29r MTB, or my custom Fatbike. It's all good!
I do like that that there are few cars on the gravel roads!
I enjoy the gear review, especially on tires since there are so many new ones coming out,
I feel like people are a bit ridiculous when it comes to gravel riding. They come up with some pretty stupid excuses to say their bike setup is best. I blame Salsa.
I have a tricross but actually feel i am faster on a light rigid mountain bike. I run a giant xtc 29er composite frame and niner rdo fork. 1X10. Weighs 21 lbs and much more control bombing downhills. And climbing is great when gravels larger pieces. When fit I can walk the dog on most cross bikes on fire roads simply because the smaller rite is inferior. Just my 2 cents
I just bought a Parlee Chebacco partially based on your review. Thanks!
I like to ride gravel roads for the scenery. I can enjoy it without having to stop unless I choose to take a picture.
I like your website: it's fun!
I love mountain biking, but the riding now is starting to bother my knees. I also love to road rode, but it's far too dangerous to do now. Gravel riding let's me do big miles, avoids the dangers of the road, and is easier on my knees, all while still being away from big civilization.
I love the event calendar on your webpage. Thank you!
I love the sight. I like the product reviews and videos the best. Hope you guys can do some rides in the midwest. I know its a ways from Florida though.
I prefer finisher medals, podium medals, and lower registration fees. T shirts may not fit or will wear out, but a medal lasts. My wife and I do events together and $140 for us every weekend or two plus travel expenses becomes the deciding factor for how many events we do.
I really enjoyed seeing the bikes of the race winners. Drivetrains, tire size, CX or MTB and such.
I ride tubulars. I wonder what percentage also ride tubulars?
I the "RUN WHAT YOU BRUNG" aspect of gravel grinders. USAC doesn't need to get involved. The ICEMAN is still a cool event. BUT.... The FOUNDERS BREWING bunch have been running the BARRY ROUBAIX just fine without USAC. In the words of BEN FRANKLIN, "MIND YOUR OWN BUSINESS."
I thing gravel cyclist should look into gravel/dirt specific bicycles with a more stable geometry as opposed the cycle cross twitchy bikes.
I want to know more about tire / rim interfaces for tubeless. Also changing forks to alter trail / handling. Can you make a mid trail crossish bike into a sweet handling low trail bike for light touring. 700c disc bike conversion to 650b, pluses, minuses, handling effects.
I will never buy a road bike with disc brakes.
I would like to see more gravel events in the South East.
I'd like help promoting a gravel race.
I'm a frame builder so built my own (Nord Bicycles). Really hate the idea of racing, especially for prizes, it will change the very nature of gravel riding. It should remain grass roots, free, social and only semi-competitive: keep loose time if you want, but no prizes or podiums. Thanks, Dave Nordstrom.
I'm new gravel and I must say I love your site, please keep it up. The calendar is extremely helpful as well as the tech/reviews. Overall I love the laid back feeling I get from your writing style, it is humorous and informative at the same time.
I'm still looking for a perfect west-sonoma-county gravel bike with rim and disc brakes (its super steep here and brakes over-heat with those skinny trires regulary), dropper post and clearance for bruce gordon R&R tires. prost!
In Baltimore we have an active Road, MTB, CX biking community though I don't see any gravel events scheduled in the immediate area. Always checking websites to the extent someone organizes an inaugural event.
It might be cool if you branched out a tiny bit, not to dilute the gravel focus, on related disciplines such as vintage road bike riding which often much quiet paved roads and dirt roads - L'Eroica style.
JOM = Bad A$$ Mother Junker
Keep up the coverage. You dudes rule.
Keep up the good work!
Love me some gravel.
Love seeing this sport grow. Thanks for pushing it. I bought my trek Crockett cx to try it out but it works great as both a road and trail bike. I don't like limits. It's a fun ride! Cheers!
Love that you folks have a gravel calendar. It's nice to find it all in one place and let's me schedule my rides. Nice reviews and musings too.
Love the race reports!
Love the site, it's one of two "gravel" focused sites I frequent. Was also great to meet JOM at the Dirty Pecan! Stayed in the area for week and did the 100k route again before I headed north. They'd already graded the roads!!!!
Love the site. Wish I could get more local cyclists interested in gravel. May hold a gravel event in Southern Ohio in the future.
Love the work you guys do - especially race reports and the race calendar. I can never get enough competition, and I feel like with the race reports I can relive them, even if I didn't actually compete in them!
Love this site. You guys do a great job on the website and events! I can't wait to Doc Hollywood 2017!!
Love you guys! Met up w/you @ Love Valley 2 weeks ago. I appreciate the web site and the work you all do.
Met JOM at VT Overland. Great job, keep it up.
Missouri gravel is the best.
More gravel events in Georgia would be nice
More reviews on products.
More single speed gravel riding coverage if possible! Great work otherwise keep it up.
Need a "Neither" option for shifting :).
No Gravel Events at the Moment in Germany.
Regards from Hungary!
Old people like me have been rocking dirt roads on our road bikes for decades. CX bikes tech and racing has grown and improved over time, so pure dirt road rides can be done with them (stuff like carbon forks). But "gravel specific" bikes are just a marketing gimmick .... I'm glad to see so many gravel grinder type rides/races though ...
Prizes shouldn't be a needed requirement to entice riders into a gravel race/ride/events.
Purchased my first gravel bike in November 2015 - a Volagi Viaje. Totally love that bike. Limited coverage & events here in the UK but that is changing & it's all getting better. With summer approaching, can't wait to get out & find new gravel routes.
Recent transplant to CA, am enjoying the variety of gravel events, though do wish more like those found in the Midwest were found out here.
Road cycling is getting too dangerous in southeast Michigan, I've had too many close calls! I've turned almost exclusively to gravel and singletrack.
Saw JOM at southern cross last year! My friend and I formed Houston Gravel Grinders on Facebook three years ago, before it was cool!
Seems more people are wanting to something other than road races and gravel is much more fun to ride. Started riding them since we live near pisgah before knowing there were races around.
Tell your mum she still owes me for the Fosters tinnies...
Thanks to the Gravel Cyclist crew. Great bunch fun to ride with.
That JOM is a good bloke, but Dr. Pain is just dreamy.
The answer to what brakes do I use is it depends on the bike. 29ner MTB w/CX tires: Disk, "Gravel" CX bike (aka my CX pit bike): Cantis, Other CX Bike: Cantis, Gorgeous, lovely CX race bike: Disks (although she doesn't do much gravel anymore b/c she mostly wears her carbon tubular wheels--which never see anything other than CX races).
The hottest guys in the world ride Gravel!
This is a great site, visit it daily. would be nice to have some sort of forums.
Under shifting you should have a singlespeed option for us singlespeeders.
Wish there were maps showing just gravel roads across the US. I'd like to ride across the U.S. on dirt roads.
Would like to see more info for the Chicagoland area.
You forgot Singlespeeders! I typically roll SS but I do have a geared CX bike that i also use on occasion.
You guys are killing the gravel coverage. Met JOM a few years ago working on his bike and always make sure to say hello when I see him at the races.
You guys do a great job. Love the site. I wish Georgia had more events. I guess I'll have to fill up the tank and come down to Gainesville and ride with you guys sometime.
You neglected the single speeders. I have no shifting, one set of gears.
You should have included fat bikes.
You web site has useful information, I enjoy you product reviews, and race reviews.
Your passion is contagious! Thanks for supplying consistent gravel cycling entertainment.
Your video on the gold rush gravel grinder was one that helped me make the jump to gravel. I hope to do that one eventually.
Your videos are excellent. Keep up the good work,
---
Things we learned from the comments:
We need to provide more product reviews. Good news! We have a bunch of tyres that will be reviewed soon and if you missed it, JOM is working on  a long-term review of Parlee's Chebacco gravel bike. There will be more bikes and parts reviewed in the future, along with tinkering projects… in video format.
Totally missed the single speeder, 29+ and fat bike crowd. JOM has been crushed multiple times by single speed lads, no disrespect was intended by leaving you out of the survey – he simply forgot. All of these bikes are a part of the scene, and we'll be including them in future surveys. We'd love to receive some single speeder ride and race reports, and hope to feature some of those bikes soon. Reader submissions are always welcomed.
The gravel community rules. People love the positive vibe – this extends not only to riders, but promoters of events whether they be rides or races.
USA Cycling isn't popular in the gravel community.
People want more gravel events! D.C. area and surrounds (there is killer gravel riding west in VA), SE USA, etc. One can only imagine how much potential there is in Europe.
For those who wrote about help promoting a gravel event, please use the contact page to reach out. JOM isn't a proper event promoter, but he has run an event or two and can give you some pointers… perhaps he'll write an article about putting on your own gravel event?
"Vintage" gravel. Several commented about L'Eroica type events. If we stick to plan, JOM, K-Dogg and Mrs K-Dogg will be at the 2016 L'Eroica in Italy. In the meantime, read K-Dogg's 2014 tale… and ride video.
Prizes shouldn't be a factor in gravel events. Not everyone agrees with this sentiment, but blokes like JOM and Dr. Pain ride for the fun of it. We never place or podium but we don't care. For us, it is entirely about the experience and atmosphere of gravel cycling.
Forum? This was requested several times…
We need to visit some events in the Midwest of the USA. JOM is expected to appear at Dirty Kanza 200 (along with K-Dogg and Mrs K-Dogg) and Gravel Worlds… and possibly elsewhere. There will be stories, video and photos!
To the bloke from JOM's home town of Adelaide offering up copious Coopers Ale and pies. JOM would be happy to consult, but would be happier again to consult in person. JOM may be visiting the homeland again in 2017…
Most of our readers appreciate what we do, and that means a lot. Gravel Cyclist is a one-man show (JOM), along with contributions from his teammates (K-Dogg and Dr. Pain), and Midwest folks such as Bob Cummings. For JOM, the site is a labour of love, a very demanding but rewarding side-project in addition to his regular gig. At some point JOM would love to be full-time on Gravel Cyclist and related media work, but until that happens, he will do his best to share his gravel cycling experiences.
Finally, we welcome contributions to Gravel Cyclist. Whether that be ride or race reports or photos of your gravel machine, send us a message and we'll get back to you.
Thanks for reading! Don't forget to tell your cycling friends about GravelCyclist.com!
JOM ~ Founder, Gravel Cyclist.