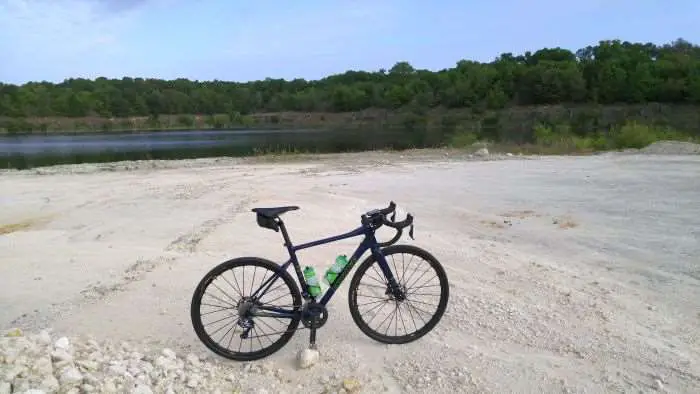 From Parlee's Website:
Bob Parlee – "I founded Parlee in 2000 with a simple but lofty goal: to build the best bikes in the world. With 20+ years' experience in the boat-building business, I understood the capabilities of composite materials. Carbon fiber was the obvious choice to take performance bikes to the next level, but this incredibly capable material wasn't being utilized to its full potential."
"Carbon fiber opens up a world of opportunity when it comes to optimizing tube sizes and shapes. We can fine tune properties such as weight, strength, durability and compliance. And by perfecting lay-up schedules and molding techniques, we can create lighter, faster, more comfortable bikes. That's what we've been doing at Parlee for years."
Parlee Cycles reached out to Gravel Cyclist for a long-term review of the Parlee Chebacco, the company's do-it-all bike.
"It's inspired by a place where history runs deep. North of Boston, in the county now known as Essex, Chebacco Parish was one of the earliest European settlements in the mid-1600s. Today, centuries-old roads, paths and trails make it a perfect place for adventurous rides—if you have the right bike."
"Meet the Chebacco. It's named after our local stomping grounds, but it's at home wherever roads can get rough and rides turn into adventures. Gravel grinding, cyclocross racing, tackling a commute in the urban jungle. Now, for the first time, you can do all those things on one bike that delivers remarkable versatility plus the signature Parlee ride quality."
Taking a new approach to "on-test" articles and reviews, JOM presents an on-test video of the Parlee Chebacco in the beauty of High Definition.
Thanks for watching! Expect a full video review in the future.
Don't forget to Like the Gravel Cyclist Facebook page, follow G.C. on Instagram and subscribe to our Youtube Channel. We are also on Twitter!