If you missed this undertaking that began on September 8th, 2019, Jonas Deichmann is attempting to break a world record; riding 18,000km from the Arctic to Cape Town. He is accompanied by the photographer and long-distance driver Philipp Hympendahl. There will be many mixed-surface roads along the way. You can read more about Jonas' adventure at this link.
Additionally, you can view photos and diary entries from earlier:
The Diary
Day 66:
With only a few cookies for breakfast, I ride 60 km to Nata. A few more elephants and gazelles cross the road. Now I am out of the wildlife zone and the road becomes boring. Completely flat with endless bushes on both sides of the road, no changes at all. I push through and focus on the kilometers to make it to Francistown. I arrive in the mining town at sunset and find a little hotel with a tasty Indian restaurant.

Day 67:
I set off at sunrise hoping for the forecasted tailwind which never comes. Today is as boring as yesterday, flat and endless bushes on both sides of the road. I am feeling very tired and take a quick nap for 10 minutes at noon. In the evening another thunderstorm arrives and makes camping very unpleasant. At a police checkpoint, they allow me to sleep inside the station and bring me some tea.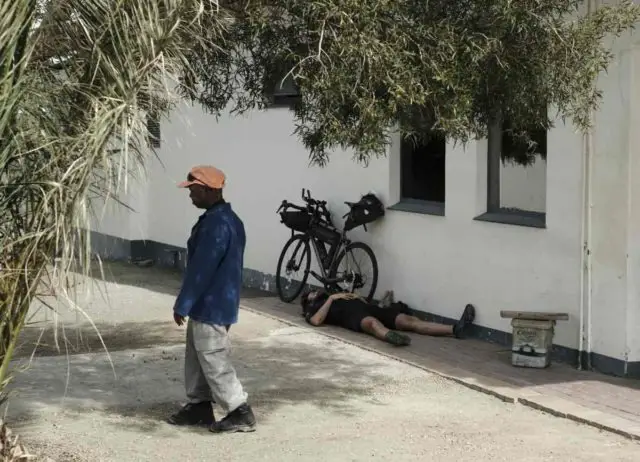 Day 68:
The gate of the police station is closed at 5am and I lift my bike across the fence. Not an easy task getting across with cycling shoes. All morning I fight a strong headwind and reach Gaborone at noon. It's a surprisingly modern city that looks very similar to most mid-sized US cities. In the evening the wind gets stronger and I ride at 18kmh on the flat until I find a guesthouse at sunset. Just 50 kilometres from South Africa.
Day 69:
Yeah!!! I've been looking forward to this sign for a long time. 1,300km to go, time for the final sprint into Capetown.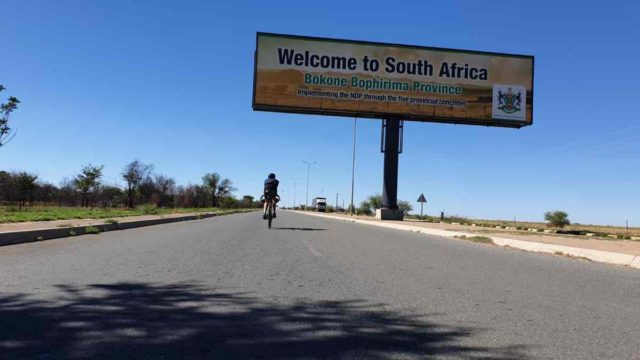 Day 70:
Super tough day with 328km against the wind. Incredibly tired now after 17,000 km spent on the bike, but I can almost smell the Ocean now.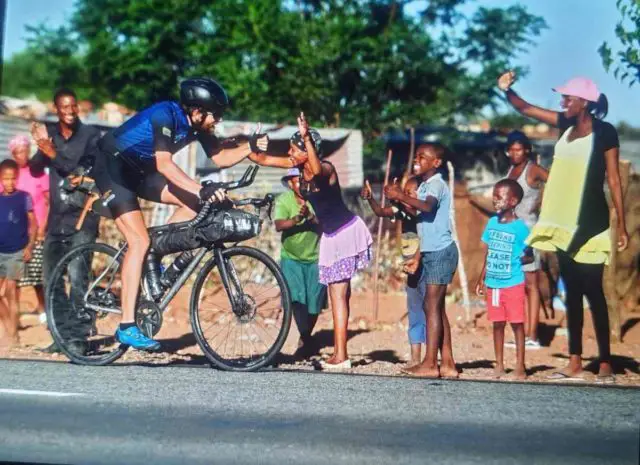 Day 71:
Not every road sign applies to ultra cyclists. Super tough day, battling a 30km/hr headwind all day. I rode for over 12 hours and managed 238 km. With 620 km left and 32 days ahead of the current world record, I am very confident I will be successful.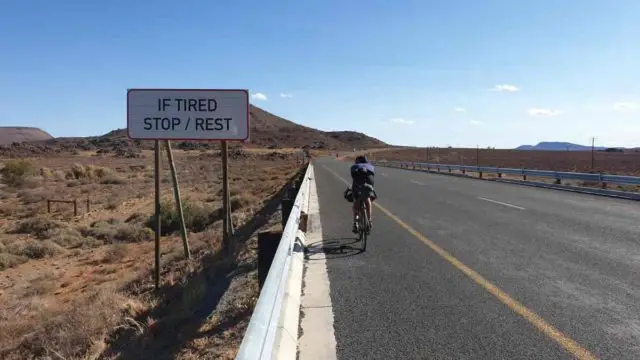 Day 72:
The longest and toughest day of Cape to Cape. 324km riding against a fierce, non-stop headwind to get within striking distance of Cape Town. After less than four hours of sleep, I am already back pushing through the night.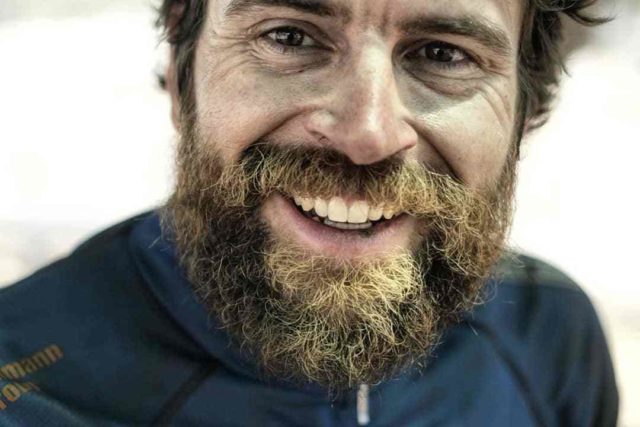 Day 73:
Cape to Cape Town complete! At 18:53 local time November 19th, 2019 I finally arrived at the waterfront here in Cape Town, South Africa. The journey took In 72 days, 7 hours and 27 minutes to travel 18,000 kilometers on my bike, all the way from North Cape, Norway to reach this spot.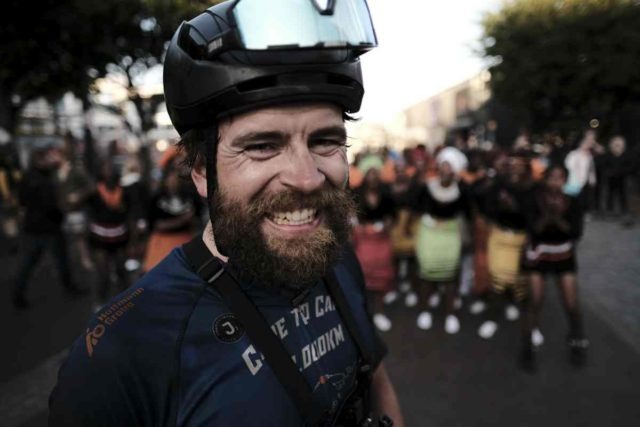 I broke the old record by some 30 days, but I am tired, sore and very very happy. I want to thank everyone who has supported me on this adventure. Now I am going to have a little party here in Cape Town to celebrate but may have some more news later on. Thank you for reading!
Photos Days 66 to 73
For more information, video and a live-tracker, visit www.jonasdeichmann.com