"The Talladega National Forest contains some of the most scenic and serene gravel in the entire southeast. Starting from the Warden Station Horse Camp, racers travel 45 miles filled with rolling terrain and gently cascading creeks. You can expect 4,380 feet of elevation change. This is one that you don't want to miss!" – Chainbusterracing.com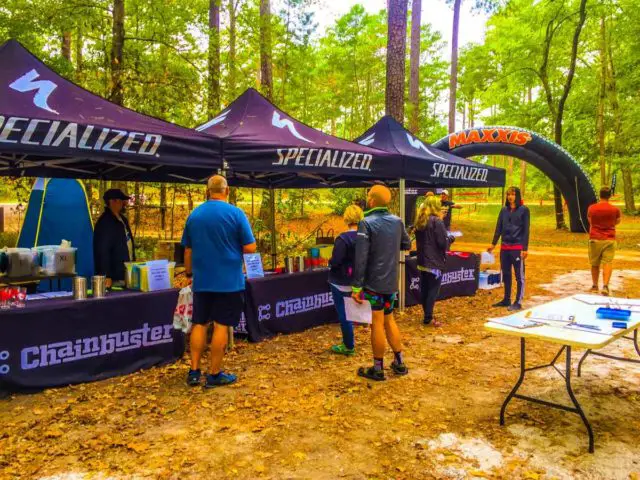 The name Talledega may ring a bell to those who follow auto racing of the Nascar variety, but for those who don't, the small town of Heflin is officially the location of the Shake 'N Brake gravel race and located on the edge of the Talladega National Forest. However, the gravel bike race isn't close to Heflin at all, located some 25ish miles / 40kms away. But with rolling hills and attractive scenery on the road(s) to the Warden Station Horse Camp where the race starts and finishes, you're in for a treat if the terrain alone is anything to go by.
As the opening quotation alludes to, 4,000+ feet of elevation in just 45 miles / 72kms is nothing to sneeze at. No matter how you slice it, ascending short, punchy hills and mastering loose descents with slippery gravel on the corners is a difficult proposition. Shake 'N Brake has been on my must-ride list for many years, and after a good recommendation from my wily 60+-year-old teammate, K-Dogg, 2019 would be the year I finally line up to ride. The firm decision to appear was made on Wednesday before the race, nothing like pi$$ poor planning on my part. Whee!
I work a regular 40-hour a week gig in addition to running this crazy website and its related social media entities, so don't think I'm laying around on my arse with my legs wrapped in cotton wool all week (aka Aussie slang for maximum recovery time). Rather, my mind is aglow (sometimes), filled with the minute details of readying for the trip. Most people utilize a checklist for packing / race preparation whereas I rely on a mental list, which has a habit of failing most of the time. Somehow, I didn't forget anything this time around.
Gainesville, Florida to the Warden Station Horse Camp is about 412 miles / 660kms of driving post-regular gig on Friday, late afternoon, October 11, 2019. Nothing like a good bit of pre-race sleep deprivation to get motivated! I lobbed into Heflin, Alabama and Central Standard Time, one hour behind my adopted USA home town of Gainesville, Florida. Technically, I was gaining one free hour of sleep, but it never seems to work out that way.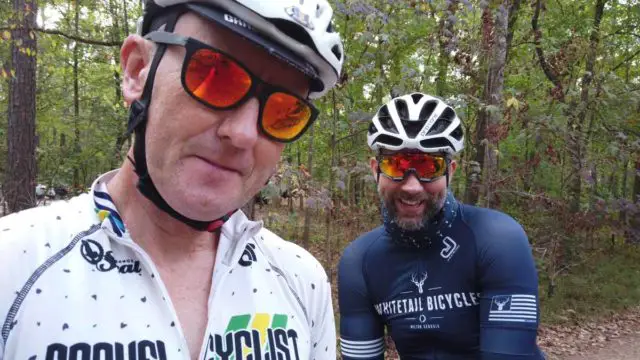 Heflin, Alabama has just one hotel located nearby and the price is reasonable, but because of cooler weather during the second week of October, I thought it a brilliant idea to sleep in the back of my Honda Element; think car camping. And there's the part where I'm "thrifty" from time to time 🙂 If you missed it, I produced a brief run-through of my Honda Element camping setup (Hotelemental as noted by an Instagram fan) – camping configuration at this link.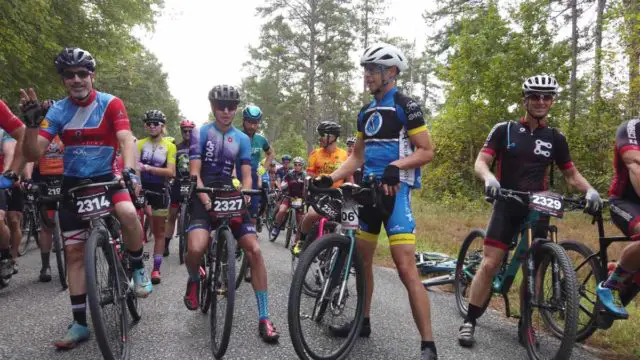 For something wild and crazy!, Shake 'N Brake starts at 10am in the morning! Some people may have whinged about the start time, but due to the short distance of the race, the later start would see contestants finishing at a reasonable time. I appreciated the later start time, thank you Chainbuster Racing!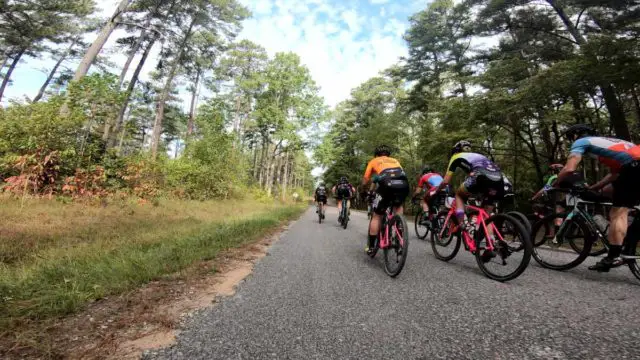 With zero warmup and the usual round of excuses, I joined the throng of riders who rolled out from the Warden Station Horse Camp. For 90% of the gravel races that I attend, they roll out in a casual manner, allowing the terrain to sort out the pecking order. Someone had ants in their pants or something to prove because the speed went from zero to full-on cyclocross style in about two seconds. Dafuq, this is supposed to be a gravel race! D'oh! Seriously regretting the no warmup around this time…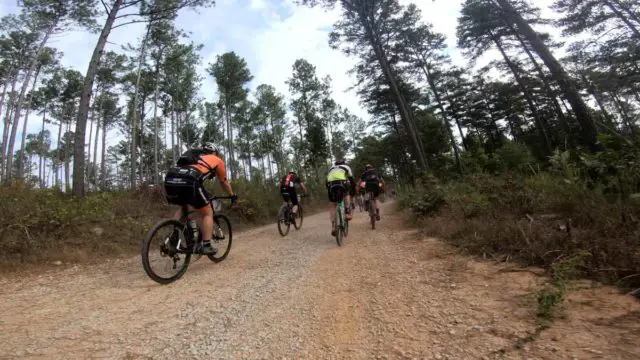 Complaining aside, I settled into a hard rhythm that I could maintain for at least the first hour, but as I was attending Shake 'N Brake in an official media capacity, that meant I'd be playing around with cameras, stopping to film my fellow gravel cyclists and so on.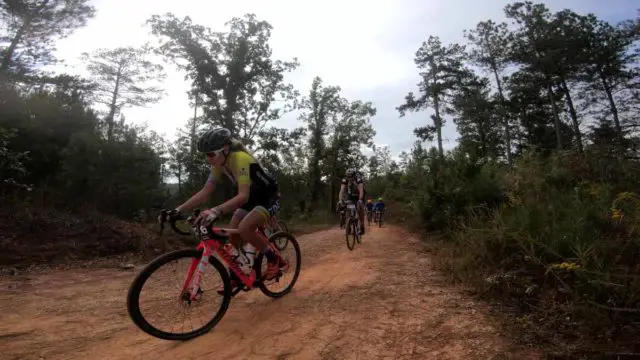 'Tis always good to have an excuse :), but a reminder – in the big scheme of things, 90 to 95% of attendees at these sorts of events don't give a flying phark about their result, finish time and so on. A refreshing departure from the world of roadie racing that I was once a part of so so many years ago!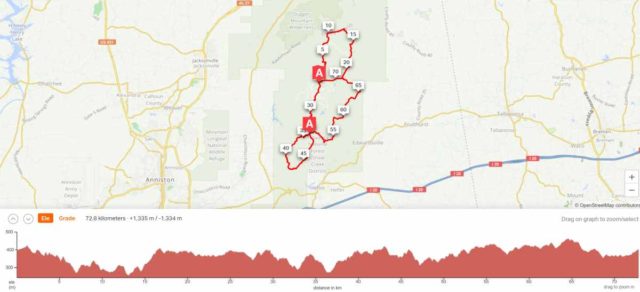 Above is an image of the 2019 Shake 'N Brake course. The course loops around several times, utilizing the southernmost aid station at least twice; see clever course design. Of further interest is the jagged elevation profile. Ouch.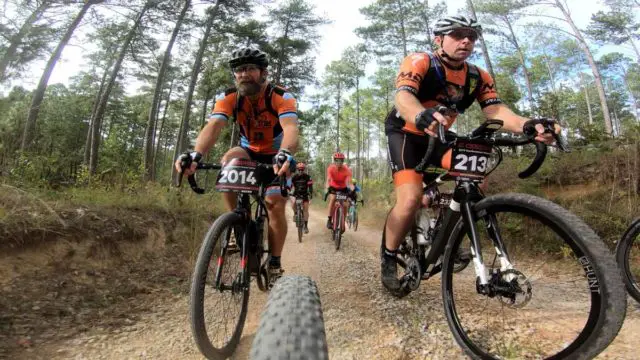 The promoters weren't kidding around with the 4,000+ feet of elevation statement atop this article. Despite have annoying gaps in your cassettes, 1x users may have loved the simplicity of their bike setup at this race.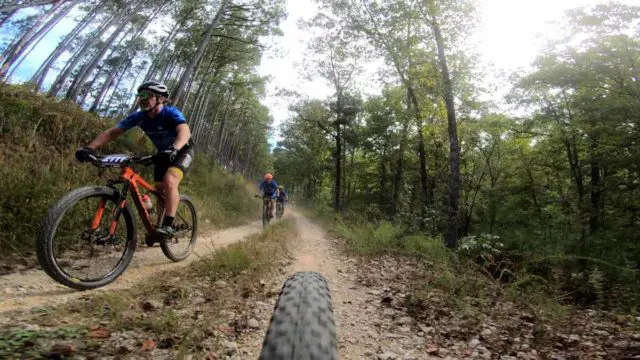 Yours truly was riding the 2020 Pivot Vault kitted out with Shimano's all-new GRX Di2 groupset and a sweet pair of Xentis Kappa2 650b wheels. My 2x setup was getting a serious front derailleur workout… up and down between chainrings like a yo-yo.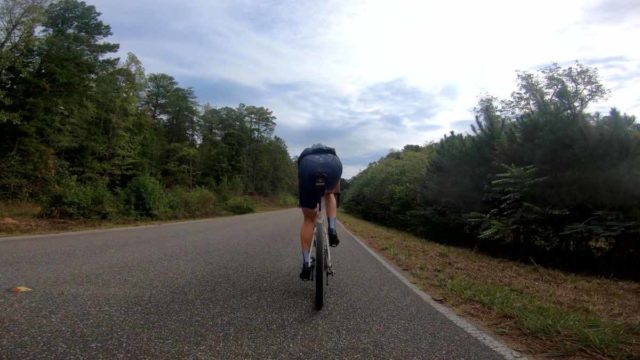 Approximately eight miles into the route after a short section of pavement, the gravelly fun began again with a hairpin corner followed by a fast but short descent.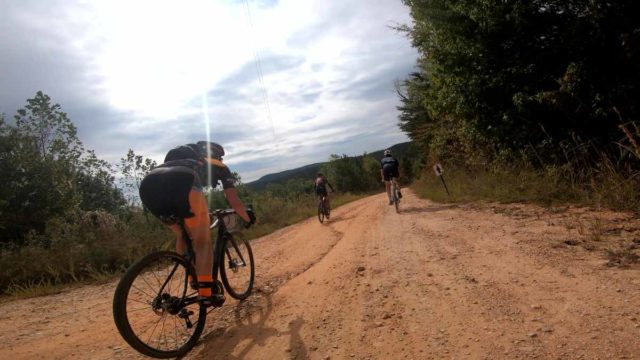 I cannot emphasize how tricky the descents were at Shake 'N Brake, even for an experienced campaigner such as myself. Thankfully, the inexperienced descenders I spotted showed caution and respect to the course – always descend within your comfort zone, taking crazy risks to gain a second or two of an advantage just isn't worth it in the big scheme of things. Be sure to check out my How to Descend on a Gravel Bike including tips by Dave Zabriskie video!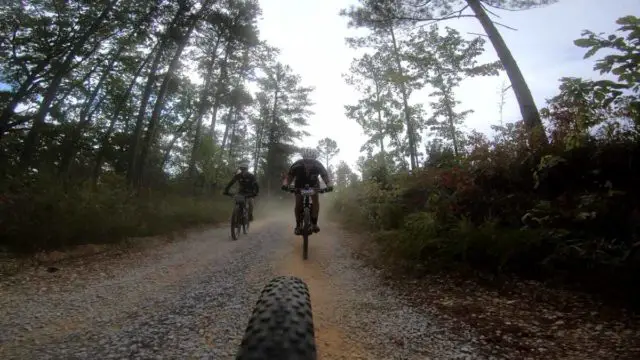 In addition to the descending, this gravel could puncture one's tyre if the angle, momentum and opportunity were just right. I spotted a couple of riders fixing flats at this early juncture, and those around me always made the point of asking if they needed assistance.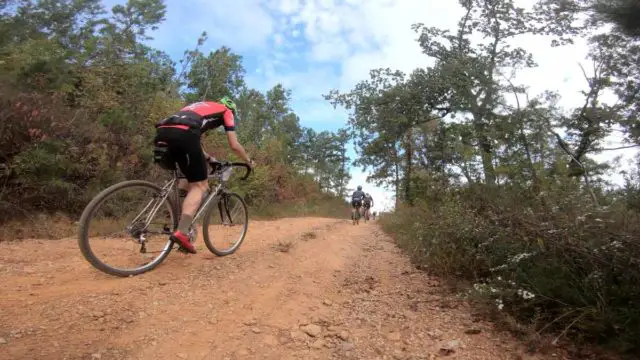 This world is so different from my former world of roadie-racing where nobody gives a phark about you. Near the mid-point of one of the longest and steepest hills in the course, I came across a bloke whose chain appeared to be in an absolute pickle.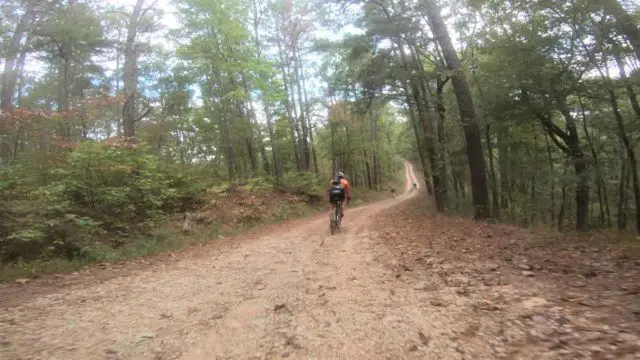 "Need a hand?" I said.
Knackered chain bloke (aka KCB) "yes, my chain is utterly jammed", or something like that.
Me, "I don't have a lot of tools with me but I'll take a gander".
The gent in question was leading the Clydesdale division at Shake 'N Brake, so understandably, he was full of adrenaline and keen to get rolling, which isn't the best disposition to have. Slow and calm is the order of the day, but easier said than done. KCB's teammate soon arrived on the scene, enabling me to film detangling of the chain mess.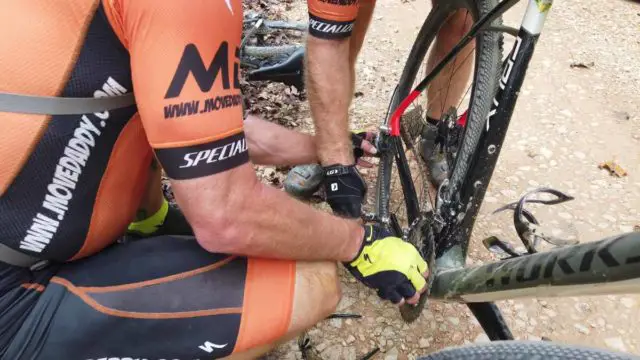 KCB's teammate did an excellent job of remedying the situation in under a minute, and both riders were soon on their way. Yours truly was never in contention at this race so I set about a lovely cruise pace for the remainder of the 2019 Shake 'N Brake. At 25kms / 15.5 miles into the course, I bid a cheerio as I passed the start / finish line for the start of the southern part of the Shake 'N Brake course. More good news, weather conditions were near perfect with abundant cloud cover keeping temperatures markedly lower.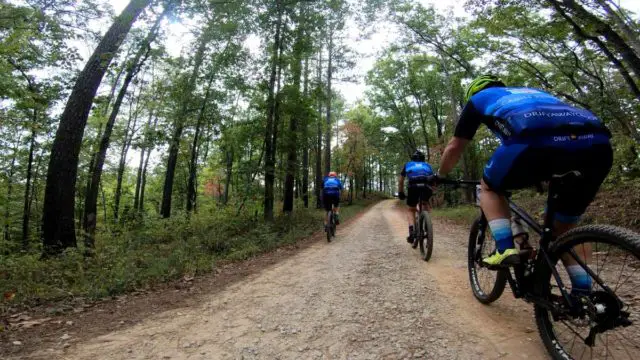 For the remainder of the day, I spent much time riding with Laina, Jennifer and the three-man MTB crew representing Drift Away Cabin Rentals. What follows is a pictorial summary of the rest of the day.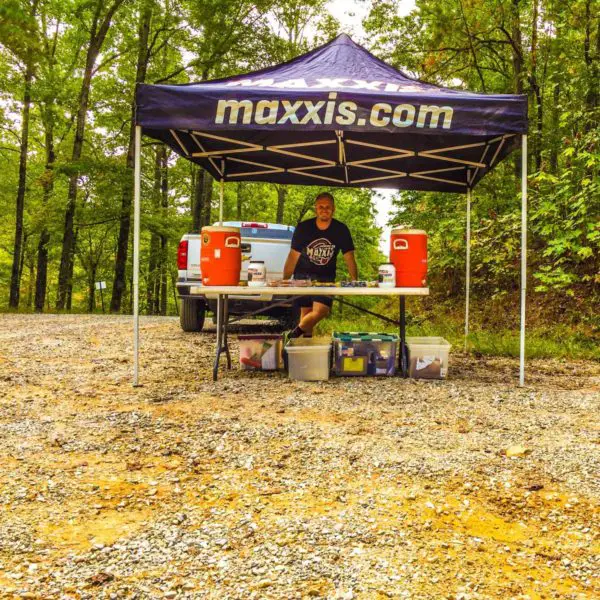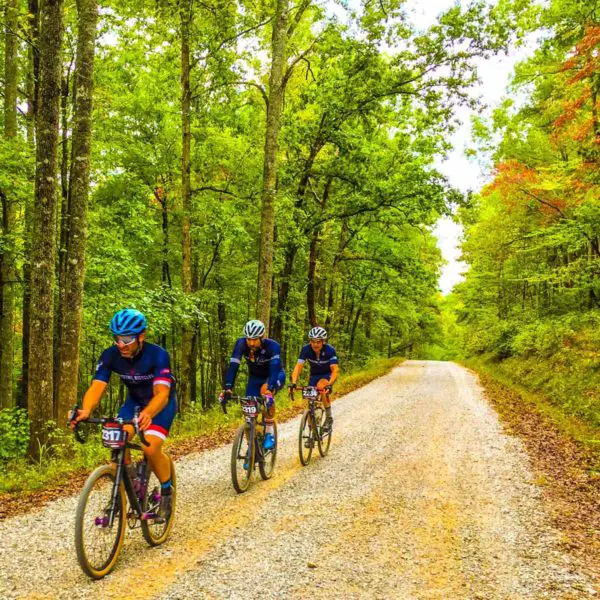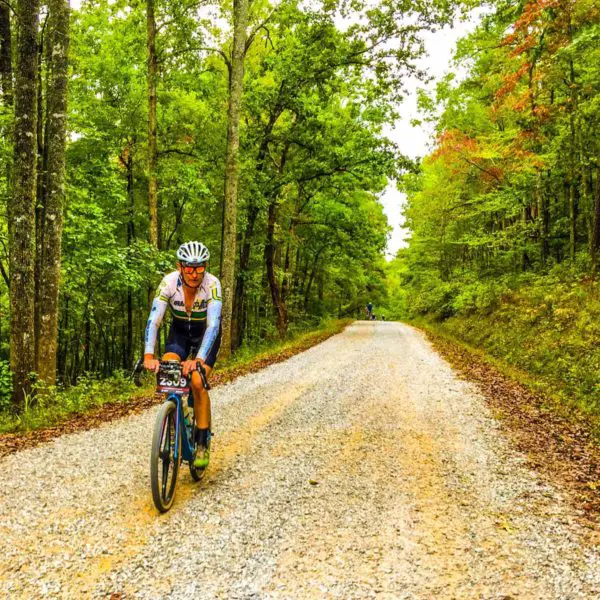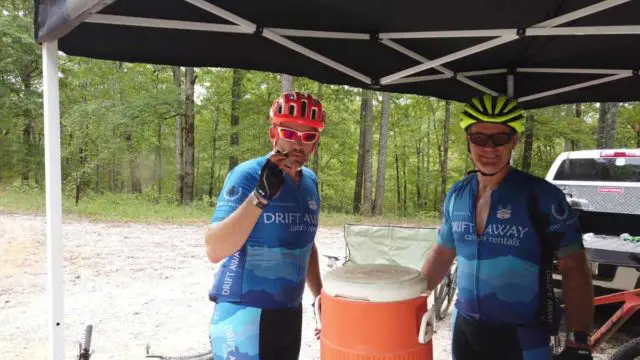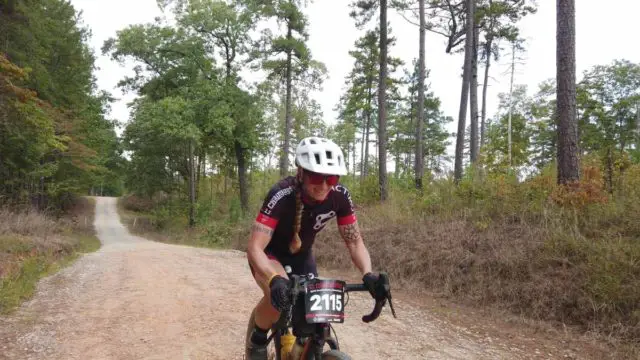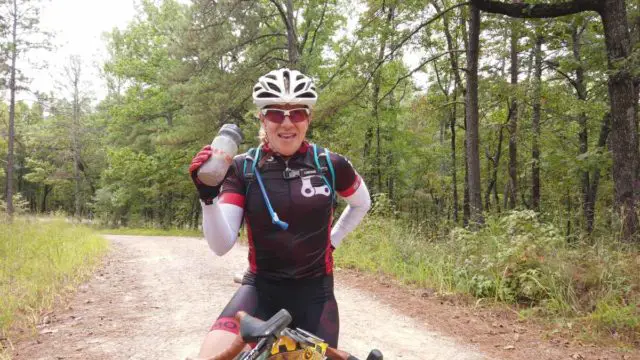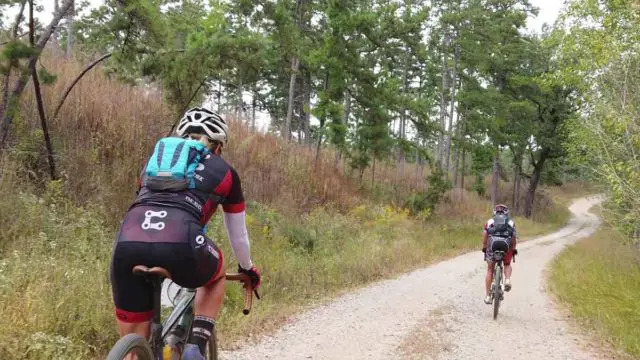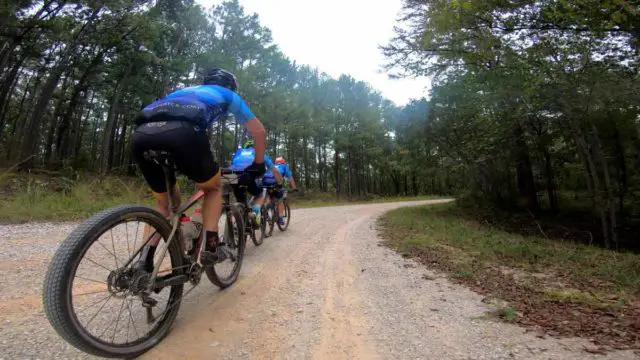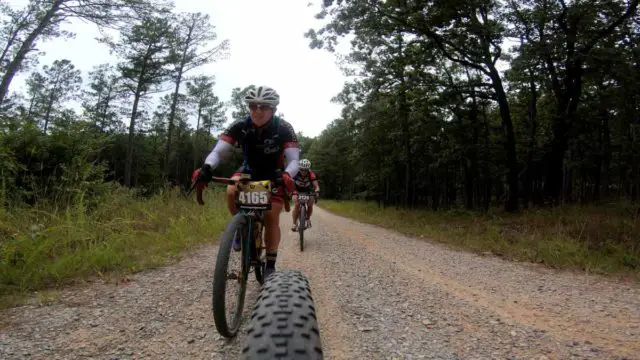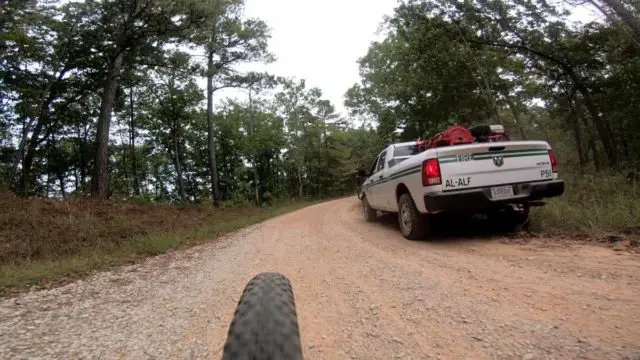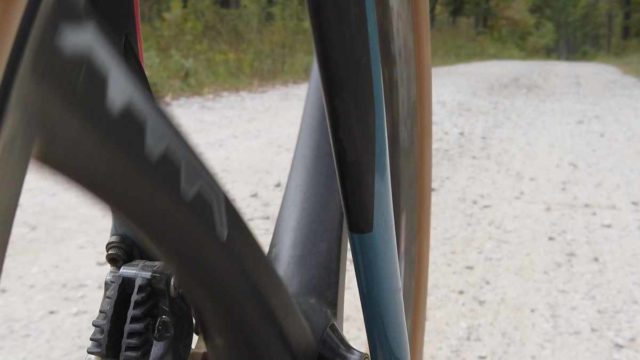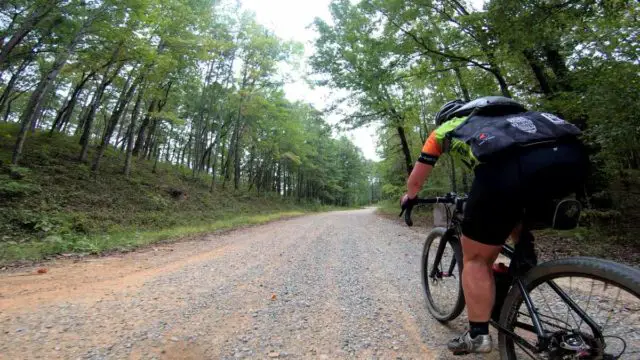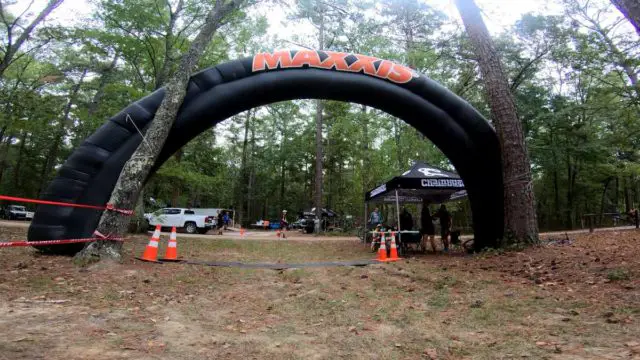 Thank you for reading, watch this space for the upcoming Shake 'N Brake ride video!
JOM aka Jayson