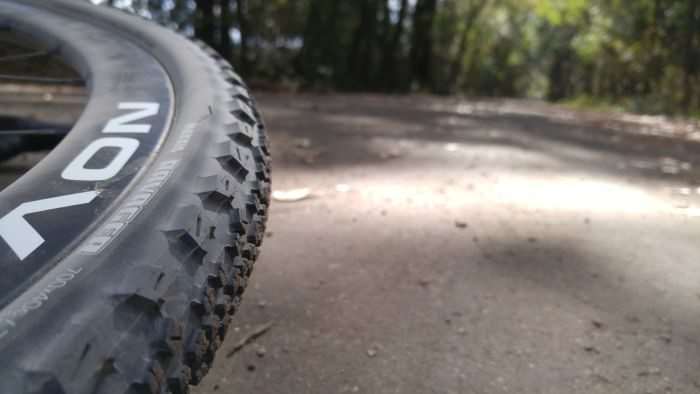 The Maxxis Ravager comes to us as the slightly bigger brother of the Maxxis Rambler, a tyre we reviewed earlier in the year. The Rambler shrinks down a little to 700c x 38mm in width for late 2016 / 2017, while the Ravager is the fully monty 700c x 40mm size.
Touted by Maxxis as an "aggressive gravel tyre" and falling under their Gravel / Adventure range of tyres, the Ravager is "at home on singletrack trails and gravel roads", and "optimal for off-road touring and adventures". So far, that sounds pretty good.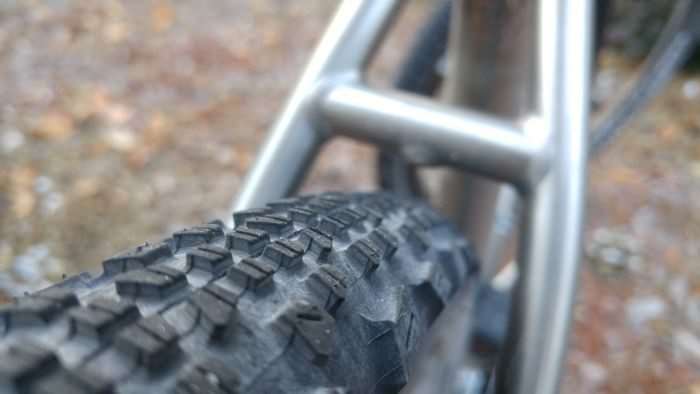 The Ravager features "raised square-edged center knobs to provide climbing and braking traction on moon dust covered trails".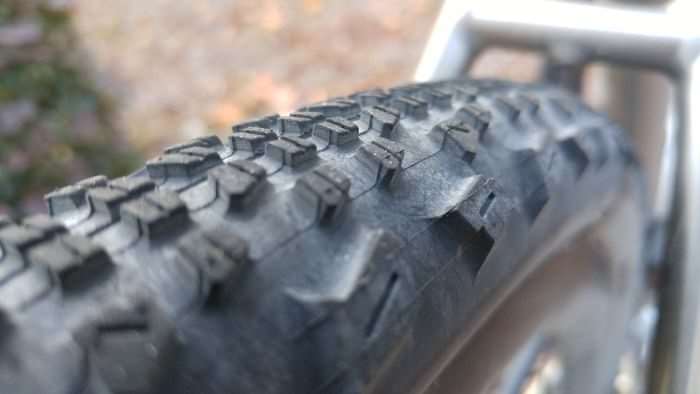 "Oversized cornering knobs keep you and your gear out of the dirt to conquer another turn".
Available in two models:
60TPI version with Maxxis Silkshield puncture protection, EXO sidewall protection technology, tubeless readiness and a manufacturer's claimed weight of 530 grams.
120TPI version with Maxxis EXO sidewall protection technology, tubeless readiness, and a manufacturer's claimed weight of 485 grams.
Weight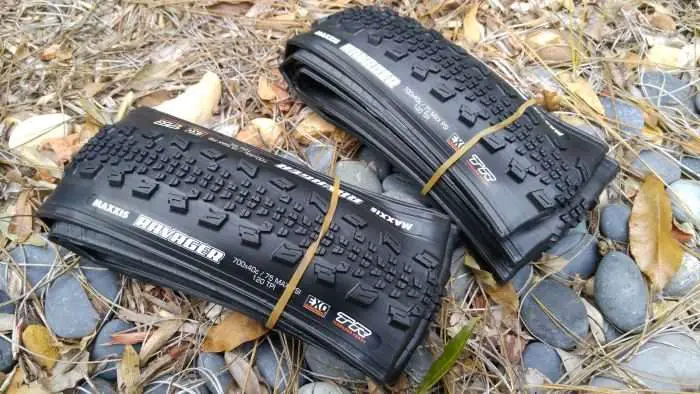 The sample Ravager tyres we received weighed less than the claimed 485 grams for the 120TPI versions, at 469 and 473 grams respectively. Rotating weight at the furthest point of the wheel – rims and tyres – is always the nicest kind to save. Nice one Maxxis.
Mounting the Maxxis Ravager
Unfortunately, all attempts to mount the Ravager using the Topeak Joe Blow Booster pump failed – but this is the same story with the Maxxis Rambler. The casing fit loosely onto our sample wheelsets – NoTubes Alpha 340 rims with Dura-Ace hubs and a Novatec carbon rimmed non-tubeless specific wheelset. With a compressor, the Ravagers mounted easily and held air sans sidewall leaks.
For tricky tyres, check our mounting guidelines below:
Some rims may require a second layer of tubeless tape for success. Some wheelsets, such as those made by American Classic, come with base tape installed. We have found their base tape to be more than adequate out of the box, not requiring additional layers of tape.
Be sure the tyre is properly seated around the valve area. If the tyre is a little stubbon to situate itself properly, remove the valve core nut, push the valve core up towards the top of the tyre and pull back down again. This should seat the valve within the confines of the tyre casing. Don't forget to re-install the valve core nut and tighten appropriately.
Always dry mount the tyre first sans sealant, to ensure it will seat and hold air. If a tyre proves tricky to inflate, remove the valve core and try again. If this doesn't work, apply something like Sleek Beeswax & Mink Oil Furniture Polish to the sidewall. This product is far better than soap and water, and will help seat even the most stubborn of tyres. This product can be purchased from your local furniture store or online.
Once the dry mount test has been passed, install your favourite sealant and inflate.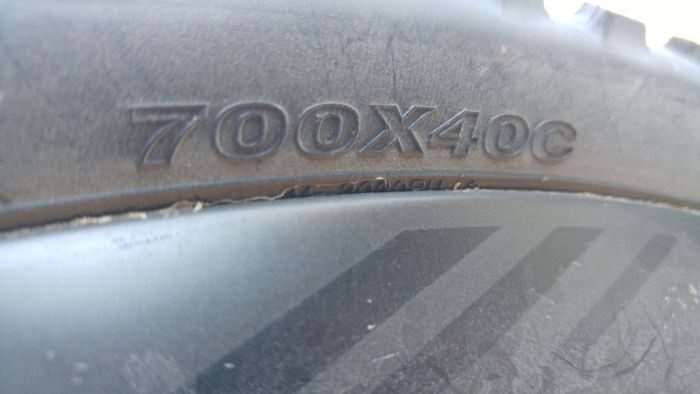 Is the Maxxis Ravager really 40mm Wide?
Mounted on the following wheels and rims at 40psi they measure:
NoTubes Alpha 340 rim, 17mm internal – 39.1mm – 39.3mm.
Novatec carbon rim, 19mm internal – 39.7mm – 40.1mm.
American Classic MTB Race 29'er rim, 21mm internal – outermost corners of large side knobs: 40.9mm to 41.7mm depending on wear. Maximum width of casing, 40.3mm to 40.6mm. This piece of data was supplied by Lee Henson.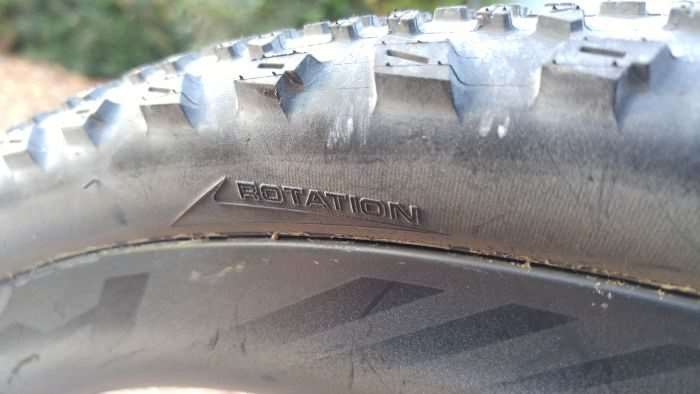 The Maxxis Ravager tyre is directionally sensitive, so take note of the sidewall marker.
Riding the Ravagers
Lee Henson, friend of the Gravel Cyclist crew and Top 5 finisher at the 2016 Dirty Kanza 200 in the single speed class, has racked up over 1,400 miles on the Maxxis Ravagers. Lee had some involvement with the Maxxis engineers during the prototyping phase and has put the Ravagers through the wringer on every surface imaginable. Incidentally, the prototype Ravagers went straight to production sans changes.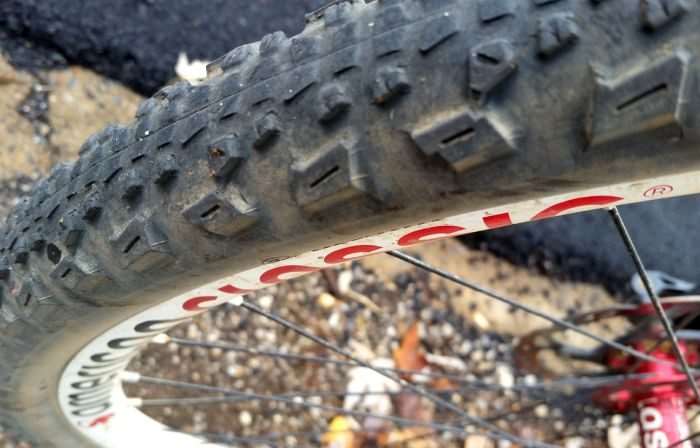 First up is Lee's take on the Ravagers…
Both tires were setup with three ounces of Orange Seal sealant per wheel. I have had no punctures despite taking them over some of the rockiest terrain the mountains of North Georgia have to offer. Of the 1,400 miles covered, I would estimate roughly 35% to be paved (to get to or connect the gravel of course!), and approximately 55% to be primary forest service roads (think Southern Cross) or county maintained crusher run gravel roads.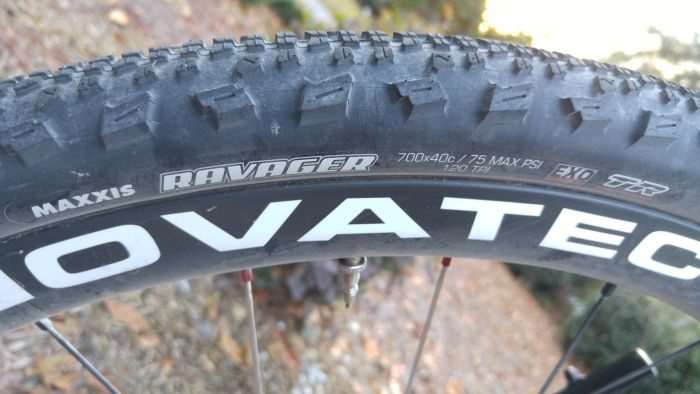 The remaining 10% includes virtually every other non-paved surface imaginable; rooty single track, off camber rocky double track, rutted red clay jeep trails, fist sized gravel secondary forest service roads, creek bottoms, abandoned golf courses (shhhh… don't tell anyone), sandy trails, oyster shell roads, free ride park… and the list goes on. As for the non-paved surfaces, there are only two conditions I can think of that I haven't ridden on. That would be deep sand (JOM has that covered) and deep mud.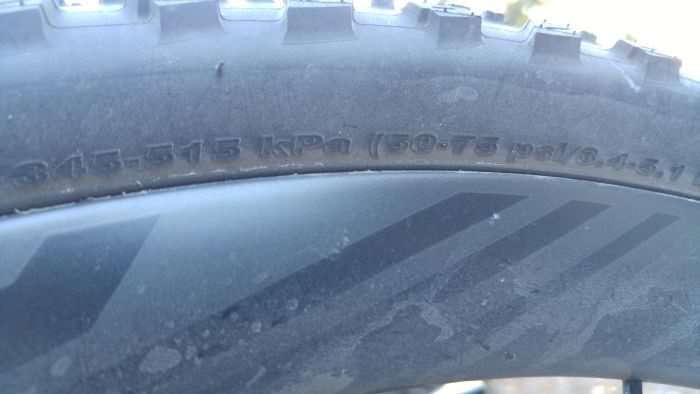 Grades: Some steep grades can be found in North Georgia, especially on the smaller gravel roads. I've been able to climb some loose gravel grades topping out around 27% without slipping a tire. I've also had the tires running close to 50mph on paved descents. Coming into a corner holding 45mph, you can feel the tires squirm a little, but one would completely expect that. Now that the center of the Ravager's tread has been worn down on the rear, there is not nearly as much traction. I find myself slipping more like you would on a Maxxis Rambler forcing me to stay seated when climbing.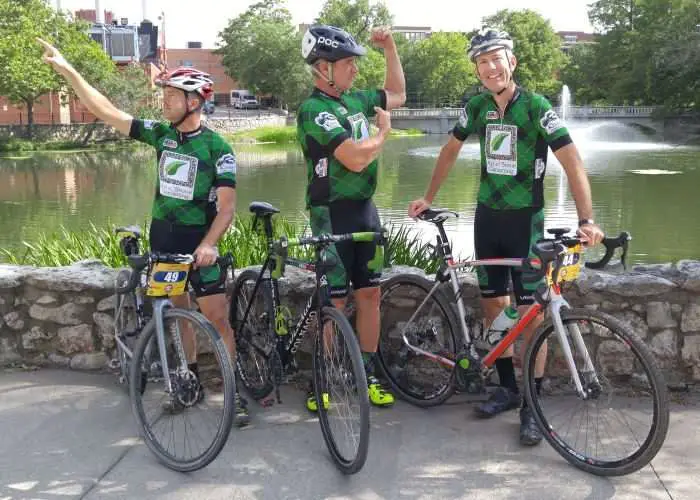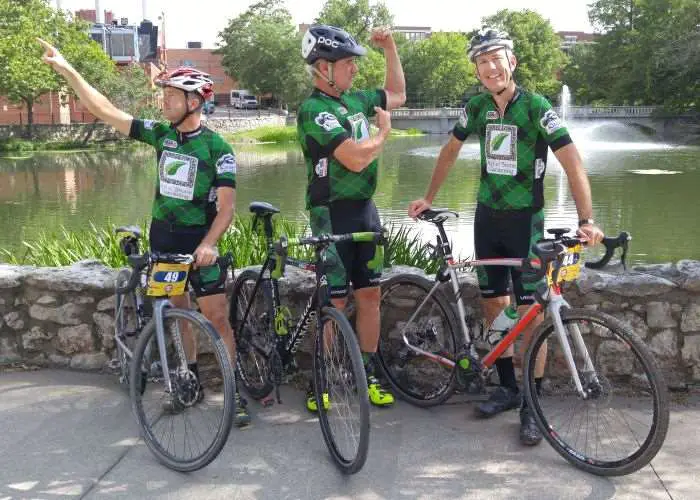 Comparison in rolling: When I first mounted the tires I noticed a slight buzz to them on smooth pavement. In my mind this equals inefficiency and thus greater rolling resistance. Over the course of the last few months I've had the opportunity to ride next to other folks running various cyclocross and gravel oriented tires. Everyone has a different aerodynamic drag to weight ratio and runs their tires at differing pressures on different rims, but all things being considered, I seemed to be able to coast down paved hills and smooth gravel on the Ravagers almost as well as anyone else riding similar 40mm knobby tires – Clement X'plor MSO, Maxxis Ramblers, Specialized Triggers, etc. In many situations I felt more confident descending gravel and dirt surfaces due to the greater control the larger knobs offered up front.
Ride feel: Almost akin to the Maxxis Ramblers but a tad stiffer – possibly due to the thicker knobs? They track through really loose gravel about the same as Ramblers. Tracks through light / shallow sand or loose dirt a little better than Ramblers – probably due to the outermost angled side knobs.
Unique strengths: Standing traction – great on the rear for single speeders or if you like to stand when climbing a lot, off chamber traction on dirt or rocks due to the large side knobs, increased braking ability on packed gravel or dirt. Better tracking and cornering on dirt. If you could have only one bike for gravel roads, I would strongly think about a Maxxis Rambler on the rear and a Ravager on the front. In fact, the Maxxis engineers told me they recommended and designed the Ravager for this exact combination. However, I think we should all have a minimum of three levels of gravel bikes! GB (where GB = gravel bike) + 1.
Shortcomings: Doesn't shed mud very well due to the tight spacing and deep lines between knobs in the center of the tread. A touch slower on pavement, costing a rider a couple of watts?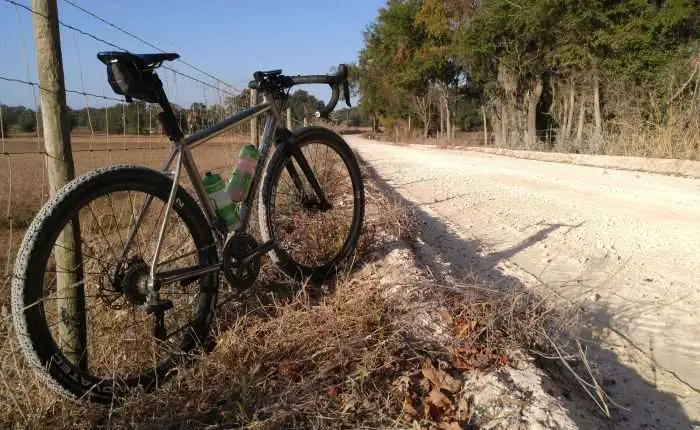 JOM's take on the Ravagers…
For testing on both wheelsets, the Ravagers were inflated to 36psi front, and 38psi rear. I ignored the side label recommendation of 50psi – this would only result in a hard as nails ride. In both cases, two ounces of Orange Seal's Endurance formula sealant was installed.
Grades: I don't have the steep and long climbs of North Georgia available to me at the drop of a hat, but I have many dirt and gravel power climbs on which to test near my USA hometown of Gainesville, Florida. I prefer to remain seated for almost all of my climbing efforts, no matter how long or short the grade, and the Ravagers maintained traction well. On a 12% grade while riding hard out of the saddle, the Ravagers did a nice job of sticking to the ground, only skipping once or twice on a couple of patches of hard limerock surface. On the following short descent, they were a pleasure to bomb at 35mph over the rough gravel road, instilling confidence.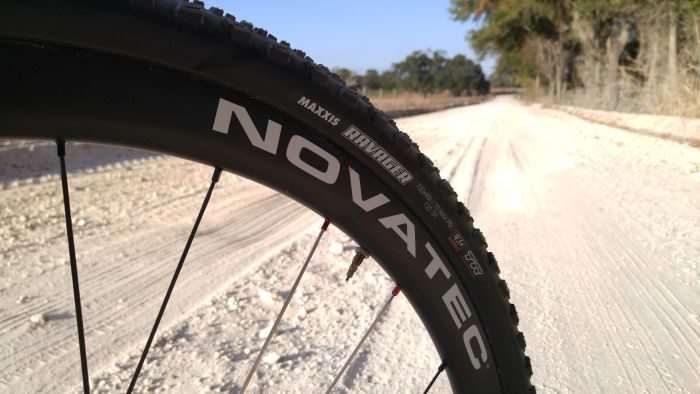 Important to note – the Novatec carbon wheelset pictured above is not a tubeless specific wheelset. They came to me on the Litespeed T5G gravel bike I am currently reviewing. I fitted the wheels with one layer of NoTubes tape and valve cores – not designed for the task, this wheel and tire combination has worked well together.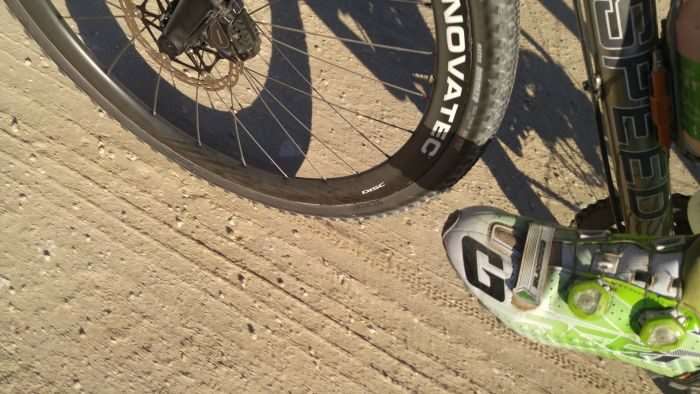 Comparison in rolling: Just as Lee experienced, I noticed the buzzing of the Ravagers on smooth pavement. Compared to the older Maxxis Ramblers (the latest models are now 700c x 38mm), the Ravagers didn't feel as responsive as the lighter Ramblers, which weigh almost 100 grams less per tire. Initially, the Ravagers felt sluggish to me, at least on a paved surface, but it didn't take long before I was rolling on gravel, and the tyres began exhibiting the qualities they were designed for. Soon, my thoughts of sluggish performance were forgotten about, and the Ravagers felt much like any other gravel tire of a similar size at the same speed in a straight line.
The Ravagers excel in the corners – even better than the Ramblers – the larger center knobs and oversized knobs on the edge of the tyre do a great job of maintaining traction when leaning the bike over. Just don't lean too aggressively – unlike pavement, gravel is looser and thus not so forgiving – this applies to any gravel tyre.
Ride feel: Similar to their brethen, the Ramblers, but more so to other tyres of a similar weight, especially when accelerating the bike. Most of us seem to sit and chug along on gravel, so this is almost a moot point. The Ravagers definitely feel more solid "underfoot" versus the Rambler, which is light, but potentially quite fragile. The Ravagers have great manners in loose gravel and like Lee earlier, I found they tracked well in light sand or loose dirt better than the Ramblers.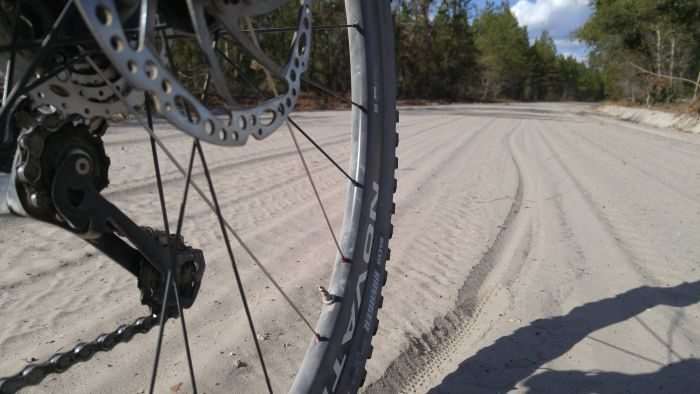 Deep sand was the undoing of the Ravager, but this is the undoing of any 40mm tyre. Sure, there is a technique for riding deep sand – it generally involves you finessing the bike and allowing it to find it's own way through the sand. But if the patch of sand is long, it also requires power and cadence to prevent from bogging down. The photo above was taken about 85 miles into a 93 mile solo ride when I encountered a sandy forest road about two and a half miles in length. I was happy to stop and take that photo for a bit of a respite! It may be a limited market, but for loose sand, bigger is better, and I mean bigger than 40mm wide tyres. Deep sand is Monster Cross bike territory with 2″ tyres.
Unique strengths: I echo all of Lee's opinions regarding traction and cornering. From an aesthetic point of view I don't like to mix tyres, but Lee is spot on about the Ravager up front and the Rambler on the back. However, if I were to run Maxxis tyres at a race like the 2017 Dirty Kanza 200, where rocky surfaces are prolific during the first 100 miles, I would select Ravagers front and rear without hesitation due to their tough nature. For 200 miles of racing, I'll take a heavier, more durable tyre any day over risking it on a lighter weight casing.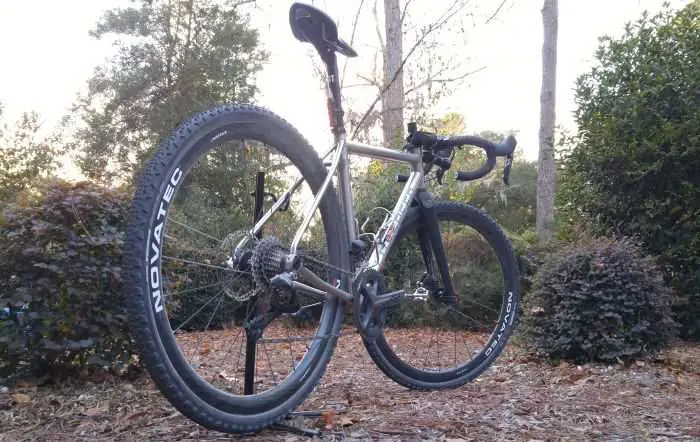 Shortcomings: I cannot speak for mud performance, but they felt slower vs Maxxis Ramblers on pavement. Bear in mind, Ravagers are meant for gravel riding, not time trailing on pavement!
Overall, this is an excellent gravel tyre, and one I would feel confident in using for courses that are bit rockier and gnarlier than usual. For something a bit tamer, there is always the Maxxis Rambler.
The Maxxis Ravager will be making its way to your local bike shop soon.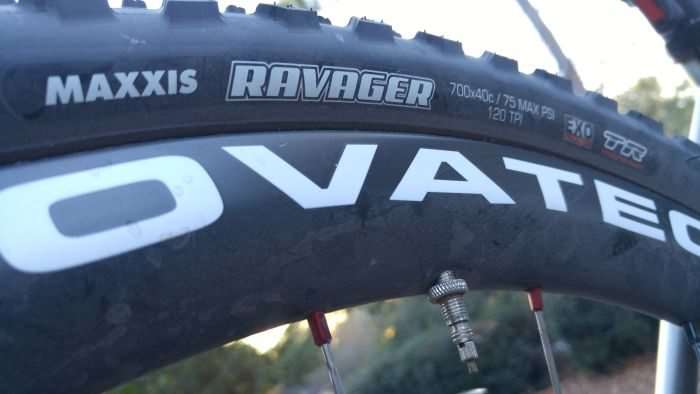 A big thank you to Lee Henson for his in-depth take on the Maxxis Ravagers!
Priced at an MSRP of $US 67.84 each for the 120TPI version, they can be had cheaper if you look around.