Without a doubt, the venerable Panaracer Gravelking SK tyre is a contender for best all-around gravel tyre. If you didn't catch our original review of the Gravelking SK, please visit this link. Panaracer is somewhat conservative in their approach to tyre design based on the number of new models they have released over the years. However, that points to the fact their existing offerings are excellent, thus making it difficult to improve for the sake of improving, or just to follow the latest trends. With that said, the company recently announced some sweet new variants of the Gravelking promising better resistance to punctures, mud and all-around crappy conditions.
But, the company isn't all that conservative, especially when you consider the colorful range of limited run tyres they released in 2018, along with a new color range hitting the shores of the USA in May or thereabouts, 2019.
These new colors by Panaracer look fab and all sitting around at Gravel Cyclist HQ, but they look a whole lot better mounted up, particularly when the Orange / Brown sidewall version is an almost perfect match for the latest review bike to arrive at Gravelcyclist HQ, the Look 765 Gravel RS. Without further ado, a preview of these spanky tyres on the equally spanky Look 765 Gravel RS!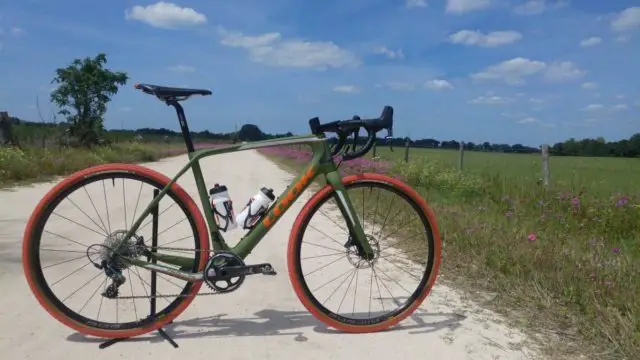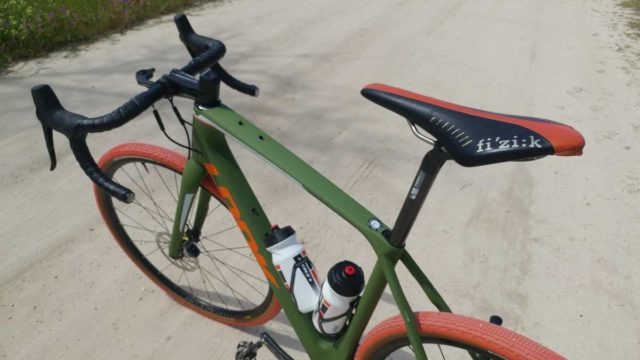 Pictured above with a personal Fizik Arione from my stash (ex Greg Henderson of HealthNet), that perfectly compliments the Look 765. The stock 765 comes equipped with a Fizik Antares saddle.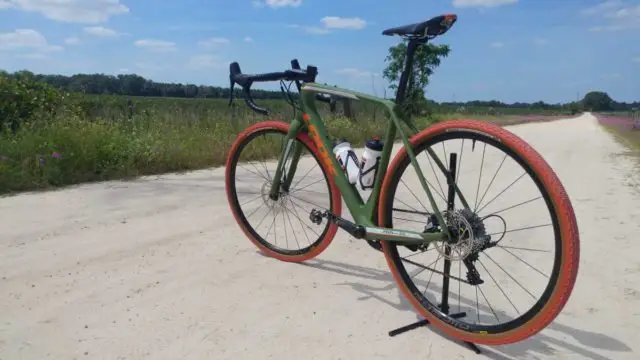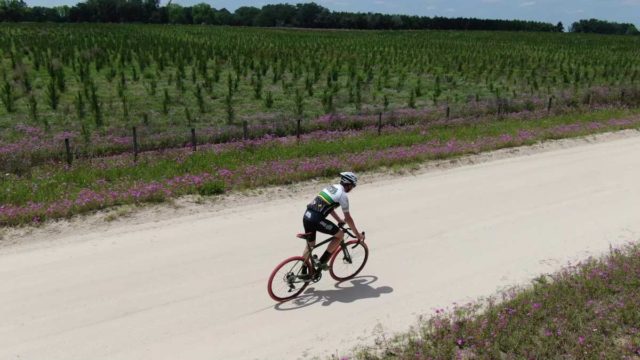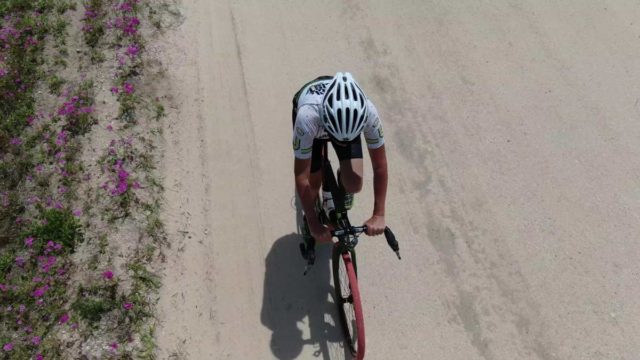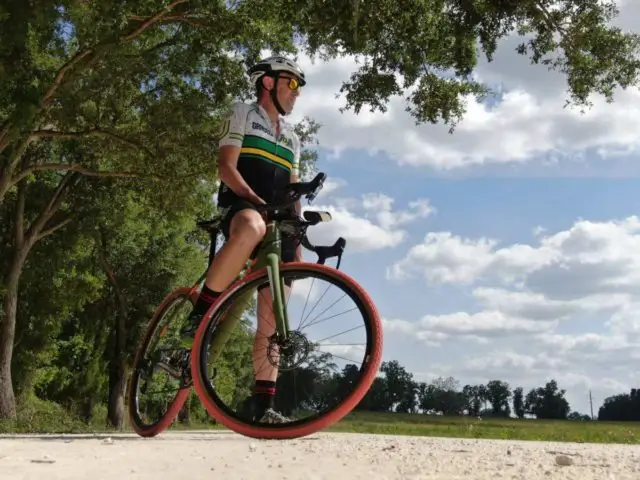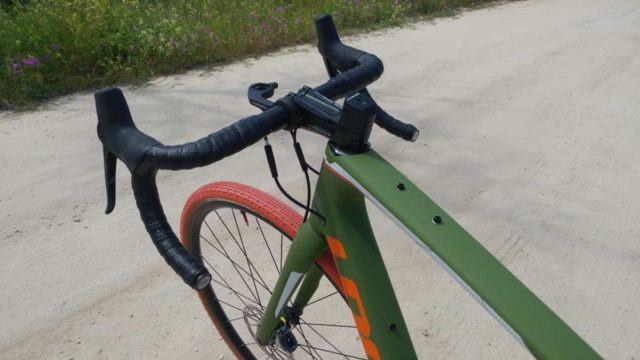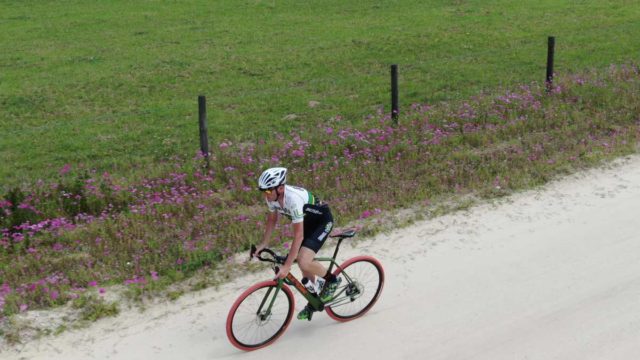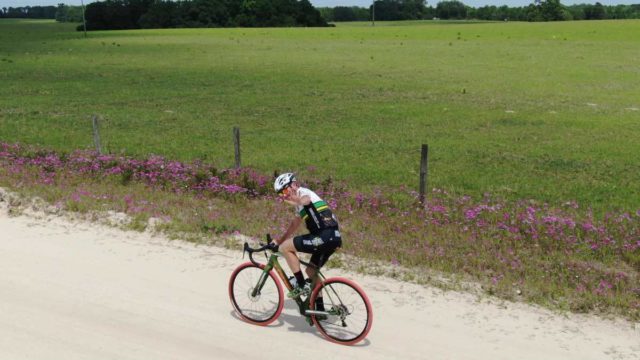 Watch this space for a review of the Look 765 Gravel RS.