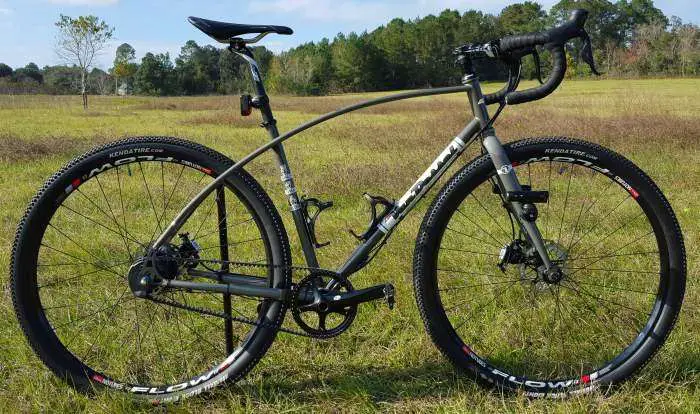 This isn't the first time a Van Dessel Cycles WTF (Whiskey Tango Foxtrot) had been seen on the pages of Gravel Cyclist. We first ogled the swoopy lines of the WTF at 2015 Interbike in Las Vegas. Without doubt, this example is the coolest and most high tech Van Dessel WTF we have laid eyes upon.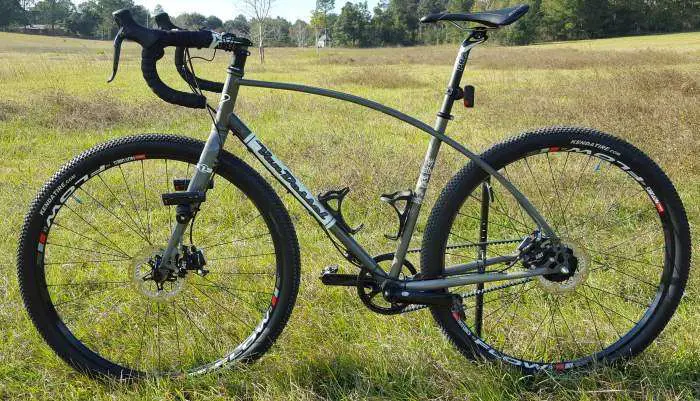 The bike's owner, Vincent Kendziora, was looking for an all-round bike that could be ridden anywhere. But, he was looking for something different – BIG tire (tyre) clearance – 29'er / 2.1″ in the case of the Van Dessel WTF, cyclocross type geometry, the ability to run drop bars and support for a variety of drivetrains.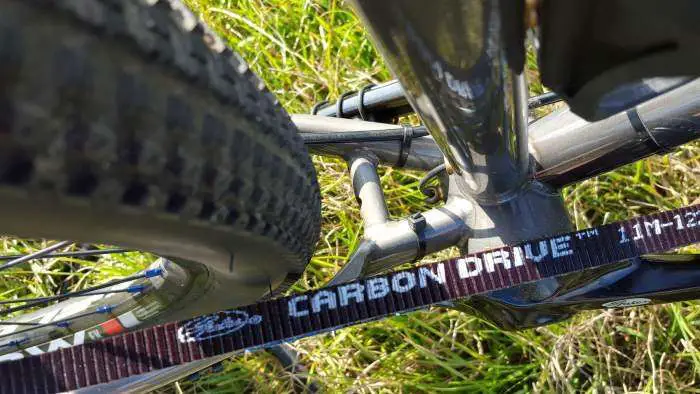 Vincent chose a drivetrain you don't see too often on gravel or Monster CX rigs – Gates Carbon belt drive paired with Shimano Alfine Di2 electronic shifting. Originally designed for city and commuter bikes, Alfine Di2 features 11 different gear ratios (0.527 – 2.153), with most everything for the system contained inside the rear hub. The Alfine Di2 system does not make for a lightweight bike, with the rear wheel as built weighing over 5lbs!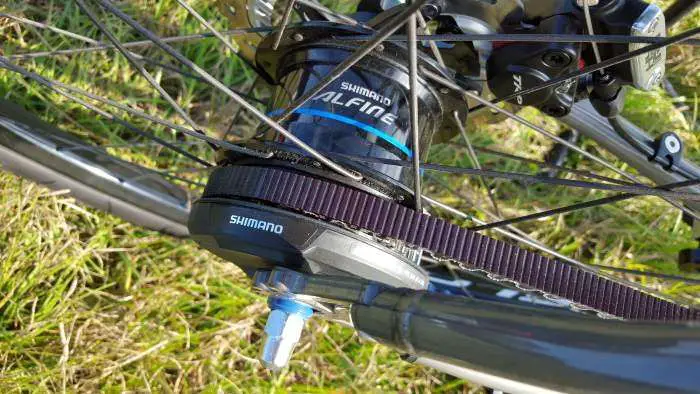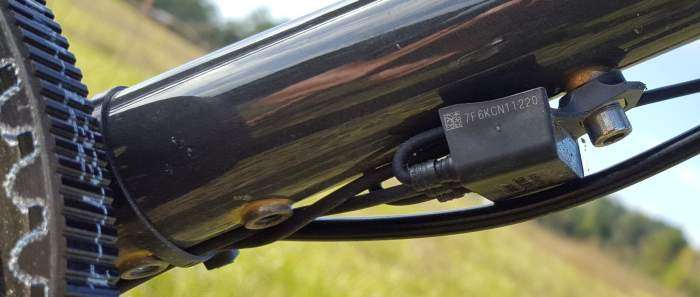 The Shimano Di2 battery on Vincent's bike resides inside the seatpost, but his mechanic got creative with the normally-resides-beneath-the-bottom-bracket external B junction box – it now resides where a third water bottle would be located.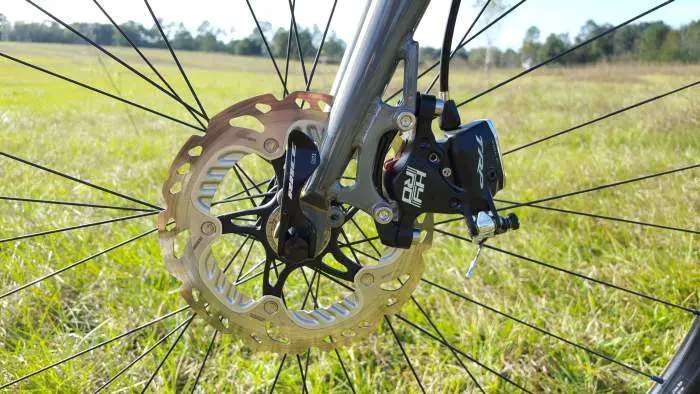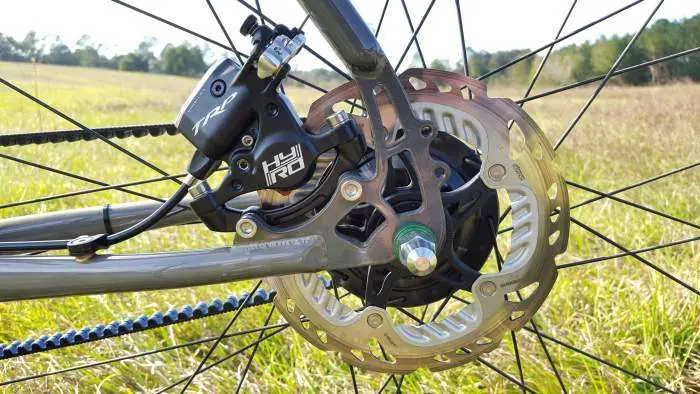 The core of the Gates Carbon Drive system is the CenterTrack belt. This 11-mm pitch carbon-fiber belt is stronger than a traditional bicycle chain without the need for regular lubrication.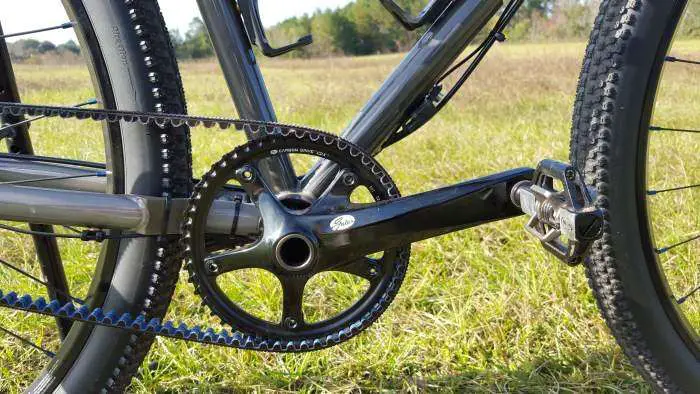 Purists may argue about drag penalty of belt drive versus a regular chain – JOM believes there is no drag penalty – the lads at Gates have run laboratory tests to prove this. Regardless, you cannot deny an Alfine Di2 belt drive bike may be the perfect setup for crushing gravel in totally disgusting conditions. Can you say Southern Cross 2015, Land Run 100 2015 or Dirty Kanza 2015?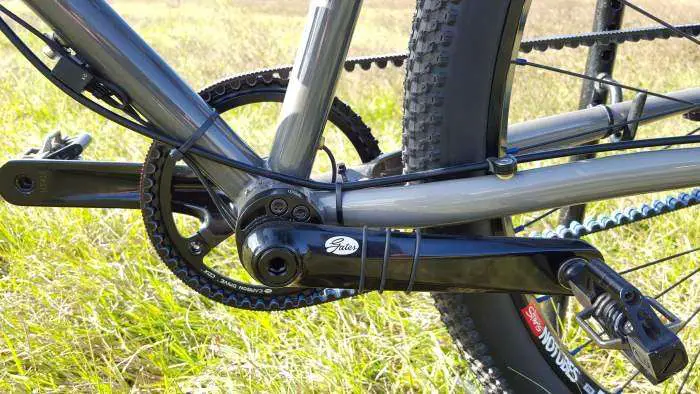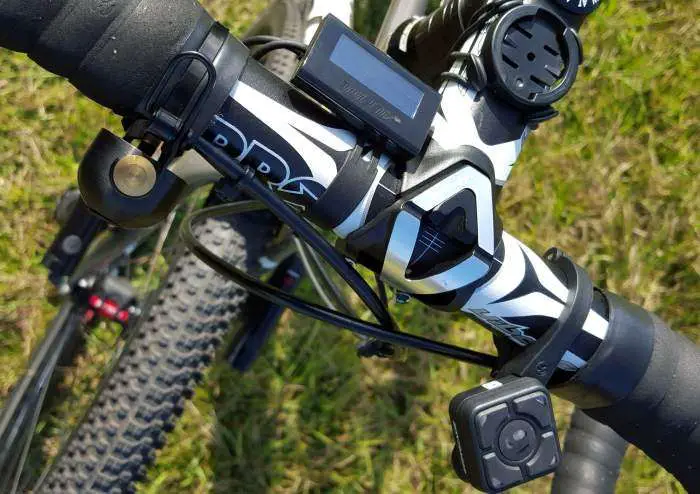 The innovative features on this bike do not end at the drivetrain. Like many of us, Vincent likes to ride at night time, and has kitted out his WTF with Bontrager's Transmitr remote lights system. Consisting of two Bontrager Ion 700 RT forward facing lights and one Bontrager Flare RT tail light, these USB rechargeable lights are controlled with the ANT+ protocol courtesy of the system's Transmitr remote – Vincent's forward and rear facing lights can be turned on and off / modes adjusted from the handlebar – how convenient is that!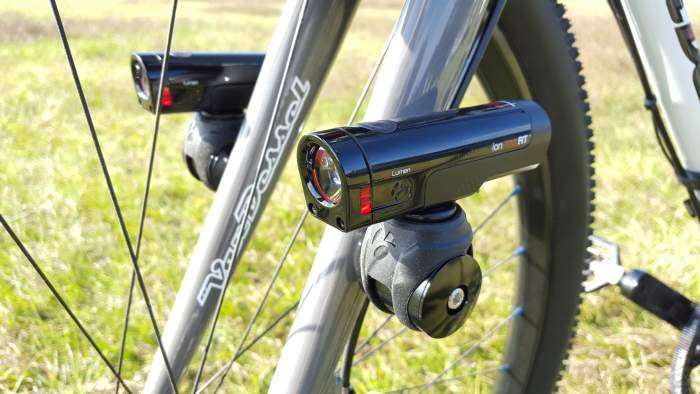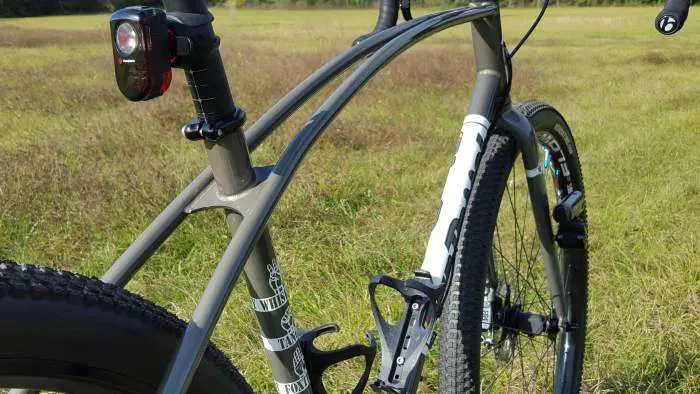 Not a svelte machine tipping the scales at 27lbs, Vincent's Van Dessel Cycles WTF is built for comfy speed with a plethora of modern conveniences. We LOVE it!
Vincent Kendziora's Van Dessel Whiskey Tango Foxtrot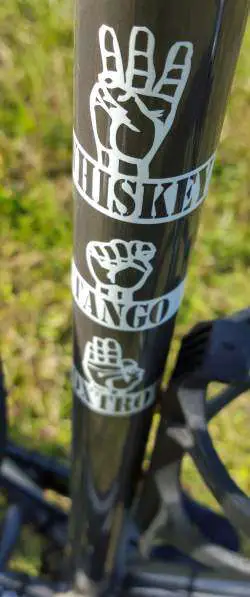 Frame: Van Dessel Whiskey Tango Foxtrot, double butted steel.
Fork: Van Dessel Whiskey Tango Foxtrot, double butted steel.
Headset: FSA.
Seatpost: Shimano Vibe Pro.
Saddle: Bontrager Montrose Elite.
Wheelset: Alfine Di2 rear hub, Bontrager front hub, Stans ZTR Flow EX tubeless rims.
Tyres: Kenda Small Block Eight Pro, 29″ x 1.9″, tubeless.
Handlebars: Shimano Vibe Pro.
Stem: Shimano Vibe Pro.
Shifters: Shimano Alfine Di2 11-speed.
Derailleurs: N/A – Shimano Alfine Di2 internal gear hub with 28 tooth rear cog.
Crankset: Gates Carbon Drive, 55 teeth.
Bottom Bracket: Problem Solvers Eccentric.
Pedals: Crank Brothers.
Cassette: N/A.
Brakes: TRP HY/RD with Shimano IceTech rotors.
Bottle Cages: Brand X Plastic / Carbon.