Tires are something I've developed a fondness for meddling with going back about 30 years. One of the first things I did was swap my tires on my first mountain bike for something a bit more aggressive than stock, and of course, a lot of iconic tires came out in the 90's for mountain bikes as well so I ended up trying quite a few. From 2.5″ tires back when 2.1″ was considered big down to 1.8's just because they were really really light. Plus of course, I had Panaracer Smoke/Dart/FireXCPros, WTB's Velociraptors, various Specialize and Continentals, and of course the Ritchey Speedmax as well as a host of other semi knob racing tires from the 90's. A hot combo was a good knobby front tire and a racing slick in the back. Did my first few gravel grinders in '91-'95 with such a combo in NE Iowa back in the day.
You could tackle a lot with that combo. Gravel or Singletrack.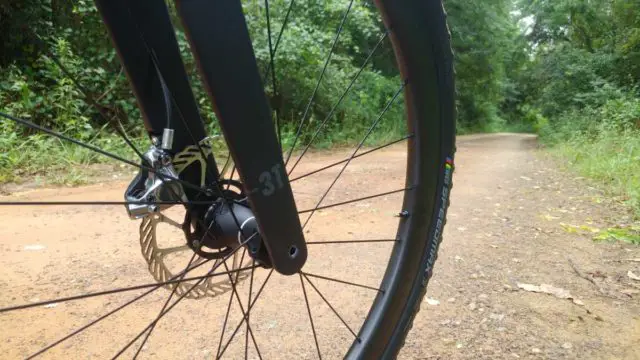 Fast forward to the last 10 years when I first got back into gravel. My first gravel bikes were cyclocross bikes with cyclocross tires, often finding myself mimicking the knobby front/semi-slick rear combo to tackle our ever-changing gravel/singletrack surface conditions. While I've never been one for the "quiver of bikes" idea, I have been all about a quiver of tires. Especially when it came to my gravel or Monstercross bikes (same thing these days?) as our gravel can be smooth and fast or rutted/sandy all in the same week….or same route. Even going so extreme to ride a 40mm wide knobby up front with a 35mm Slick in the rear to riding a set of Panaracer FireCross 700c x 45mm tires. Not to mention dabbling in 650b/27.5: wheels/tires as well from 43x650b to 2.2″ x 27.5″, and I have had made a frameset that fits 2.4″ x 27.5″ rear and 2.6″ x 27.5″ up front just to ponder that. Early this year I picked up an Otso Waheela C bike largely because of the range of tires in both 700c/29″ (28mm-2.2") and 650b/27.5″ it'll fit as it would allow me to experiment even more.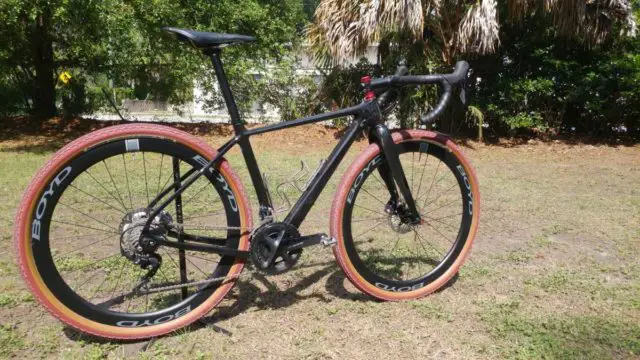 Long story short, I'm fascinated with tires and this isn't my first article discussing such either.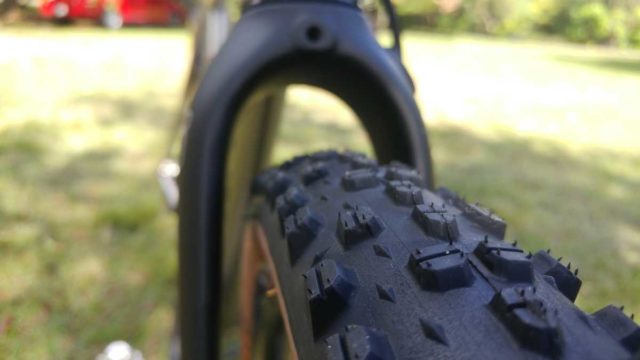 Tires are fascinating to me because it's where the experience begins. Tires are what connects us to the road/path we roll down on our bicycles. Their size, air pressure, casing, rubber compound, and tread pattern (or lack thereof) can significantly impact our experience on a given bike. The wrong tires/tire pressure for the terrain/rider weight/weather can make an otherwise well-fitting and well-built bike feel slow or unwieldy. Being all roads, gravel, singletrack, etc… are not the same coast to coast (or even in the same state) is why we enjoy so many plentiful options of tire sizes for bicycles.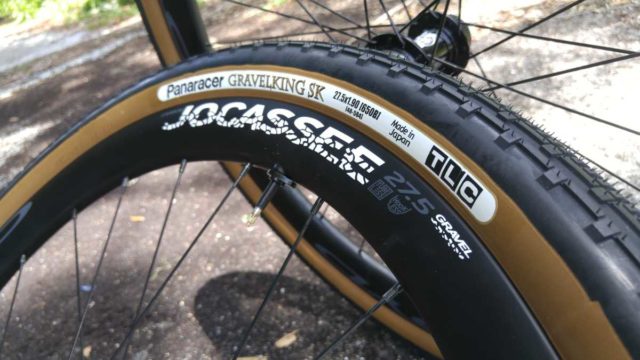 Specifically, when it comes to gravel, we have Rene Herse making a 2.0″ x 26" tire on up to a 700c x 55mm tire. Panaracer offers the Gravelking line in a 26x700c on up to a 700c x 55mm. Both have 650b/27.5″ gravel tires ranging in width from 38-48mm wide. Not to mention Panaracer's Drive Pro mountain bike tires make for great gravel tires as well. Both offer knobby tire options in select sizes as do brands like Specialized, Maxxis, Bruce Gordon, Soma, and others. Nor do I think we've seen the last of such. And all of these tires are selling and selling well, which means there are people such tires are working for the type of riding they do and the bike they do it on.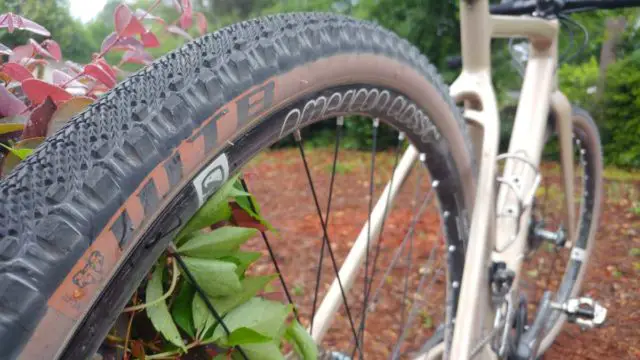 Yes, I get it. To the gravel purists out there that only ride gravel who have exceptional handling skills the idea of meaty knobby gravel tires seems unnecessary, but not everyone is *just* riding their gravel bikes on gravel. A dead giveaway of that trend is the fact we're seeing wider bars, suspension, dropper posts, and bigger tire clearances entering into the gravel arena these last couple years. Oh, and yes, we're seeing more aggressive tread patterns emerge as well aimed at gravel bike owners.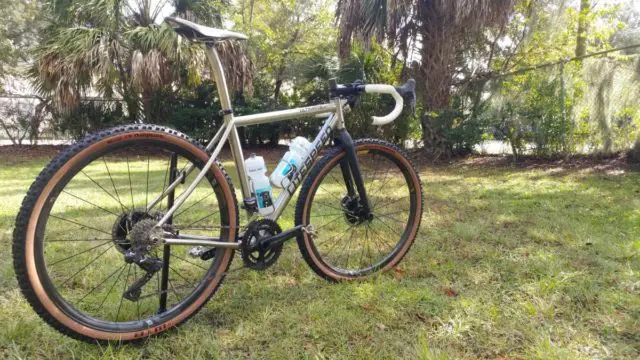 Here is the deal: It isn't exactly cheap to make a tire, roughly $30k minimum (or more, been a while since I checked) to start with minimum runs every time you want a new batch of tires which if you are lucky will take a month on a boat to get to you. Oh, and you don't get to play with a bunch of prototypes until you get it just right. Once your design is etched in a cold tool steel mold (btw-$7k just for that easy), you better hope it's what you want. It's a lot of time and effort to put out a tire, tire companies don't invest in that process just to "see if there is a demand".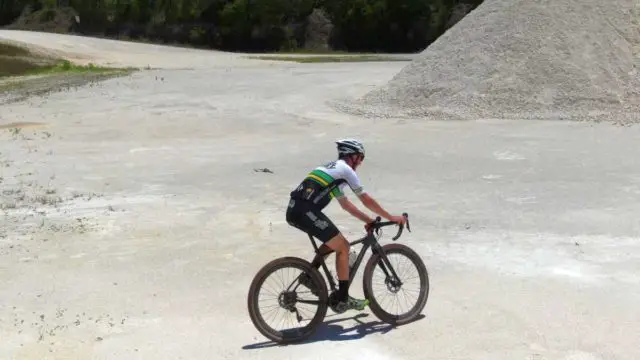 And there IS a demand.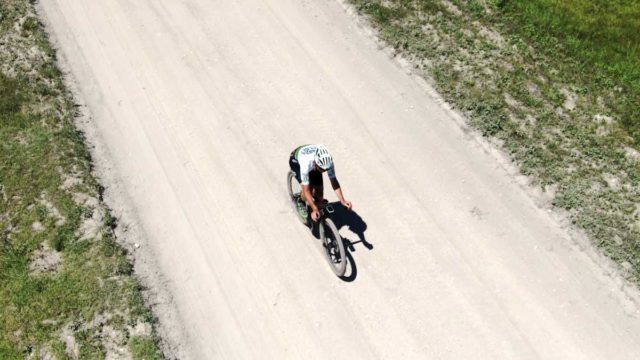 The Grinduro is perhaps the easiest event to look at to see where the more extreme side of gravel is going. But also just look out on your local singletrack trail. Not only do I find myself enjoying mixing in a little singletrack on a gravel ride, but more often than a year ago even am I seeing gravel bikes with big rubber rolling down my favorite hiking/mountain biking trails. Why? Because you can. A set of 2.1″ x 27.5″ MTB tires fits in almost every gravel frameset made these days, and they ride pretty damn well off-road. And it's fun. Wasn't that long ago 2.1″ tires were what we were all riding off-road anyway, why not have a second wheelset to explore such?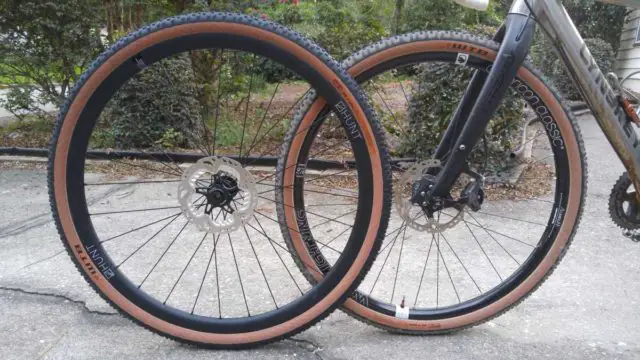 It doesn't stop there either. Brands like All City and Crust with their Gorilla Monsoon/Evasion models respectfully are designed to clear 2.4″ x 27.5″ tires. Open launched a year ago the W.I.D.E which also fits 2.4″ x 27.5″. A look at the geo specs for each model will show these are all geared towards a little more technical terrain, and the All City/Open stock bikes come stock with…. drum roll please… knobbies. With the Open I know designed to also run road wheels with 35mm wide road tires, so for the right buyer that could be their road, gravel, and mountain bike all with just simply swapping wheelsets. Makes that $3,500 frameset price of the Open WIDE not so bad anymore eh?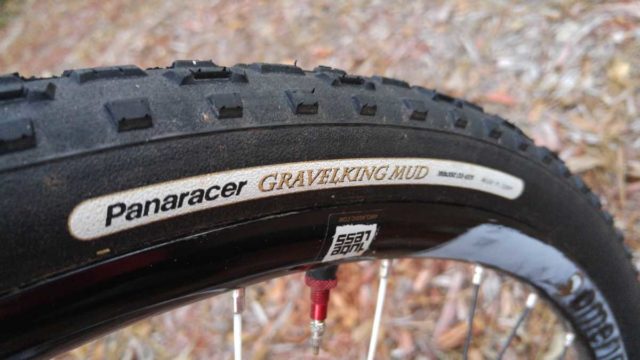 I'm not here to tell you what knobby tires are used for or their inherent advantages in a given condition, think you all know that. Rather simply here to ask you to pause and ponder the possibility's a knobbier set of tires would open up for your machine. Very least, give that old Knobby tire front/semi-slick rear a try and see how it changes your ride… even if you just ride smooth gravel roads.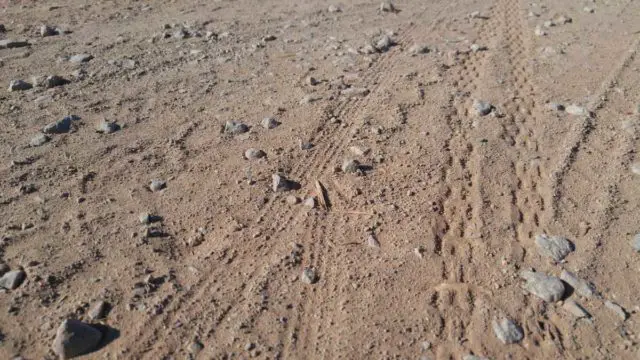 JOM of Gravel Cyclist: Be sure to check out Big Head Todd's article, "Has Gravel Riding Got You Over-Tired / Over-Tyred?"
---
Jon Severson has been in the bike business for 25 years and has a contracting/consulting biz called Colorado Speciality Velo. He's the founder of the Urban Singletrack Project in Colorado and the man behind Monstercross News for 15 years. He's written for Cyclocross Magazine, Fat-Bike.com, Mountain Flyer, and now Gravel Cyclist. Jon did his first gravel grinder in NE Iowa in 1991.