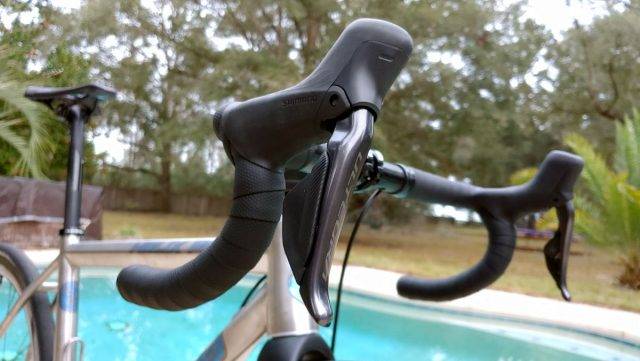 "Thanks to its lightning-fast, accurate, and reliable shifting performance, Di2 puts riders in complete control and ensures a seamless interface between the cyclist and bike like never before. Creating and continually improving the world's best shifting is a complicated undertaking requiring constant technological advancements. From hardware to software, Shimano Di2 technology is on the cutting edge, striving to deliver the best rider experience possible now and in the future." – https://bike.shimano.com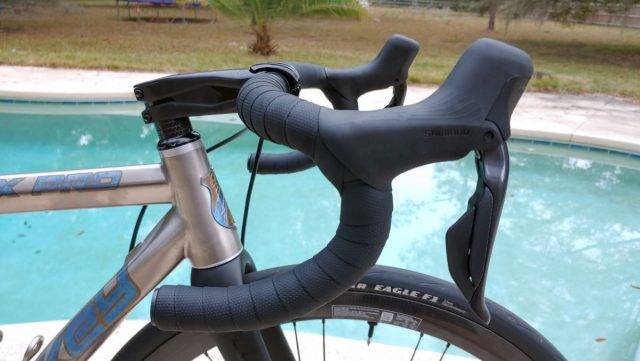 "While now recognized as the pinnacle of premium shifting performance, Shimano Di2 was, at its inception, designed to enhance the riding experience for all cyclists. In 2001, Di2 debuted with NEXAVE C910, a beginner-friendly comfort bicycle components that simplified riding with automatic shifting. The NEXAVE C910 system also included an electronically controlled suspension option that automatically adjusted settings according to road conditions and riding speed."
Wireless Micro-Adjust 12-Speed Di2 Video
Shimano Di2 12-Speed can be configured wired (rare) or semi-wireless (just about every installation on the planet). Due to the latter fact, to place the system into pairing or adjustment mode, you must trigger this feature by pressing a button on the rear derailleur. This feature isn't convenient for on-the-fly derailleur adjustments as you ride. In this video, JOM of the Gravel Cyclist crew demonstrates how to configure a Shimano Di2 12-Speed system to wirelessly enter pairing or adjustment mode.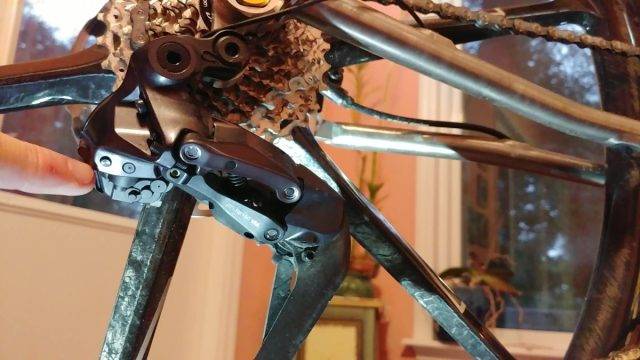 Continued from Above:
Shimano Di2 Hardware Technology
"Comprised of small junctions, wires, batteries, and mechanical units, Shimano Di2 looks and feels like a simple system, but it's packed with intricate functions and leading-edge technology. The Di2 platform is complex with many important pieces that must work seamlessly together to achieve Shimano's hallmark precise shift action."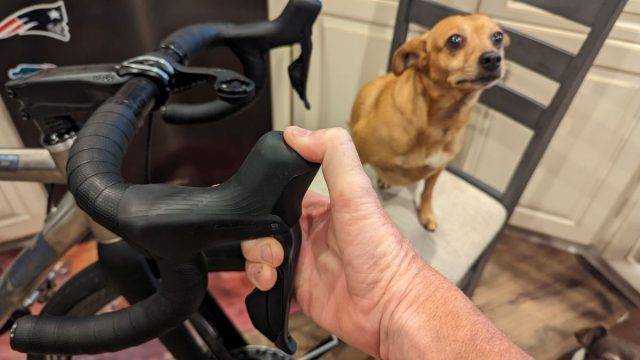 "Mechanical units – The small Di2 mechanical units in the front and rear derailleurs precisely control the movement of each derailleur to provide a perfect, crisp shift every time. The powerful, lightweight motors deliver faster and more reliable shifting in all conditions and all terrain."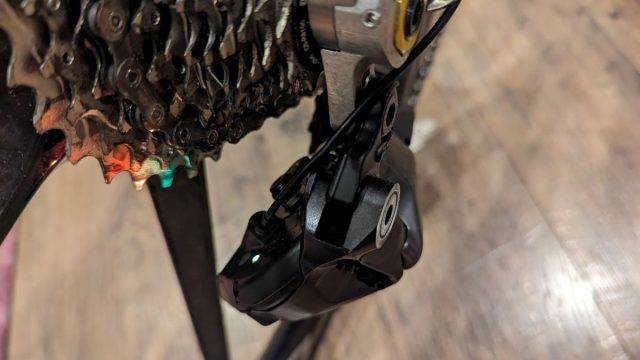 Support Gravel Cyclist:
Buy Me a Coffee – https://www.buymeacoffee.com/gravelcyclist
OR
Patreon – https://www.patreon.com/gravelcyclist
Links of Interest:
Don't forget to Like the Gravel Cyclist Facebook page, follow G.C. on Instagram, and subscribe to our Youtube Channel. We are also on Twitter!