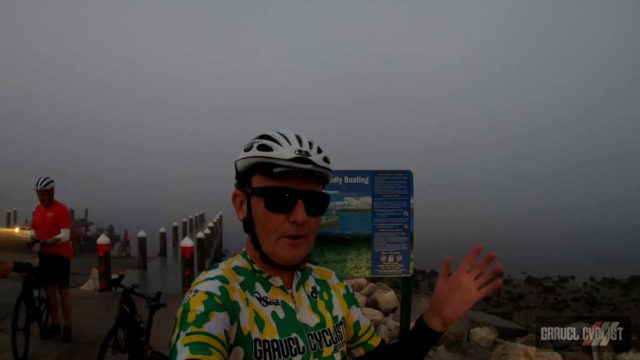 This article / video is sponsored by The Pro's Closet – Use coupon code GRAVELCYCLIST121 until January 31, 2022, to receive free shipping on your bike order!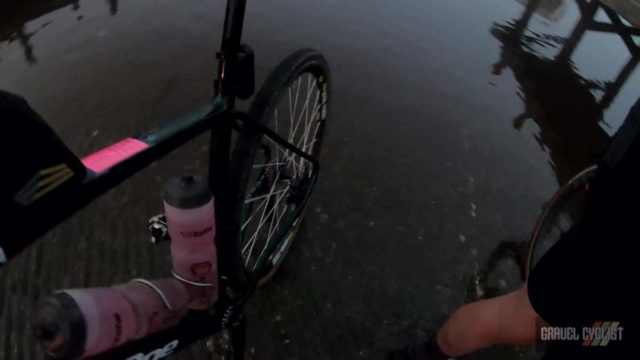 "The Journey is the Prize", Karlos Bernart, founder of https://singletracksamurai.com
Single Track Samurai, the host for this year's King's Road Coast to Coast. Along with Karlos, the course design was ably assisted by Mr Graham Partain, local Gainesvilleite and purveyor of dodgy roads and more.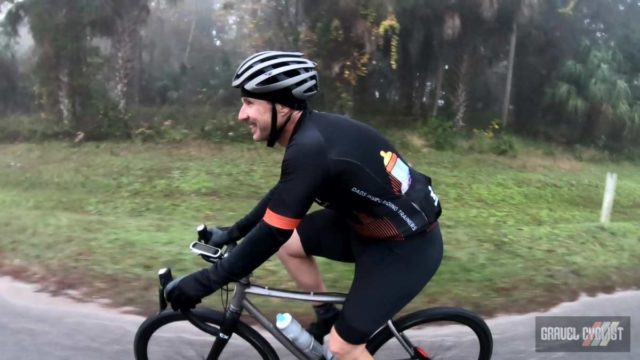 "SSP (SingleTrack Samurai Productions) is a group comprised of adventure cycling enthusiasts who advocate, create, and promote unique and fun ultra-cycling events in the Southeast."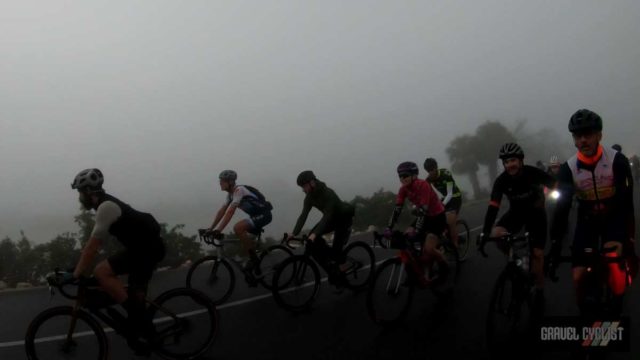 King's Road Coast to Coast
"The King's road is a mostly gravel route that connects the West Coast of Florida to the east coast using some of the best original Florida roads to complete the task. It gets the name of the King's road cause it utilizes part of the Old Bellamy Highway and the original Kings Brick road that was constructed to connect St Augustine to the Florida Interior. The route was a collaboration between Graham Partain and Karlos Bernart and showcases all the different varieties of Florida Gravel. Join the fun and experience this route in all its splendor."
In this video, JOM of the Gravel Cyclist crew rides the King's Road Coast to Coast for the first time. Points of interest from JOM's experience:
Planning: 0. Along with his mate Todd, JOM decided to ride the event six days prior.
Training: 0. Wing it like usual 🙂
Preparation: Bugger all. In JOM's case, ride a new review bike with 25 shake-out miles on it, mount some 43mm Panaracer Gravelking SK tyres, slap on some bags, a second computer, spare battery, and load the bike with as much grub as you can carry, and a vest. The bike has to look somewhat svelte, so overloading is to be avoided.
Have a ton of fun. This happened, and for most of the ride, JOM rode with a Gainesville-area mini-peloton, consisting of friends Todd, Amy (National MTB Champ in 2021!!!), Kristy, and Lincoln. Amy and Kristy were first-timers to the 200-mile club, whilst Lincoln's effort was his first 200 miler on mixed surfaces. Chapeau!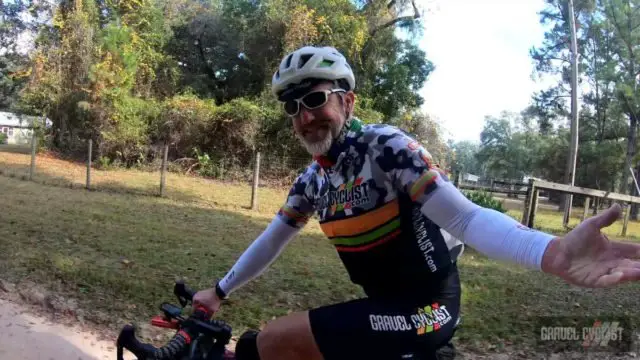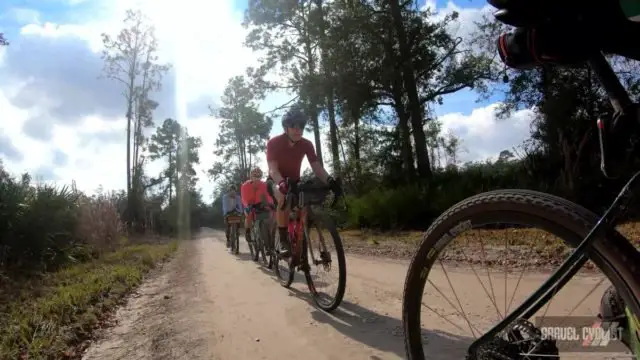 During our journey, our group and everyone else along for the ride passed through or near the towns of:
Yankeetown
Inglis
Gainesville
Melrose
Palatka
Flagler Beach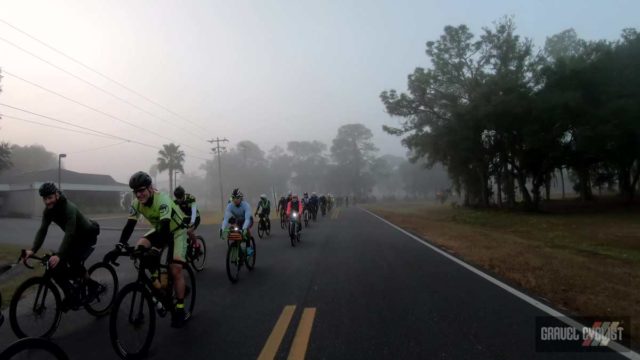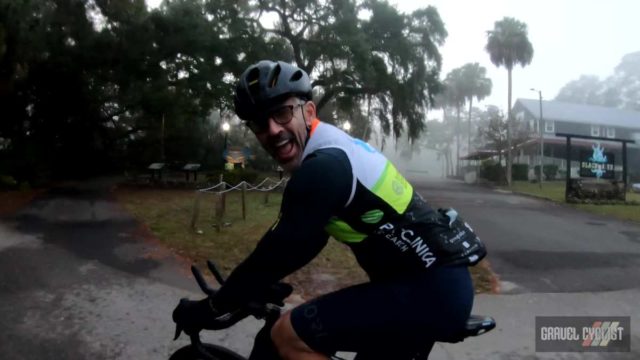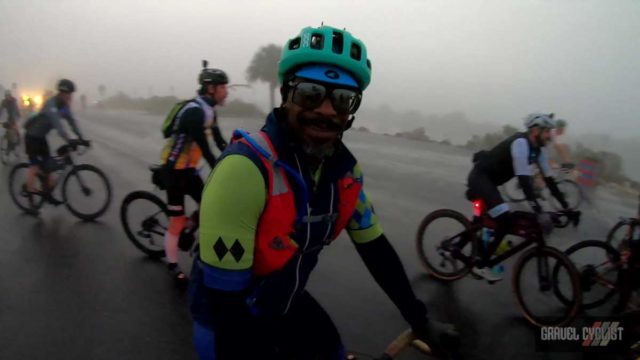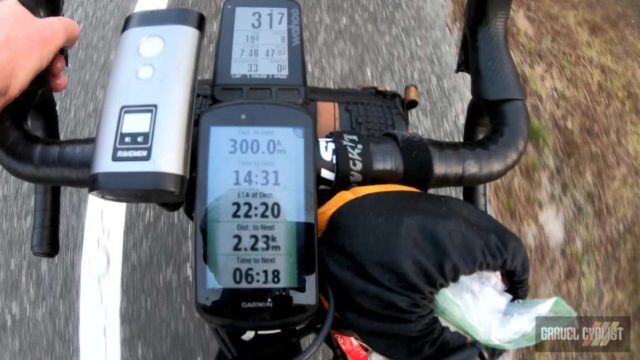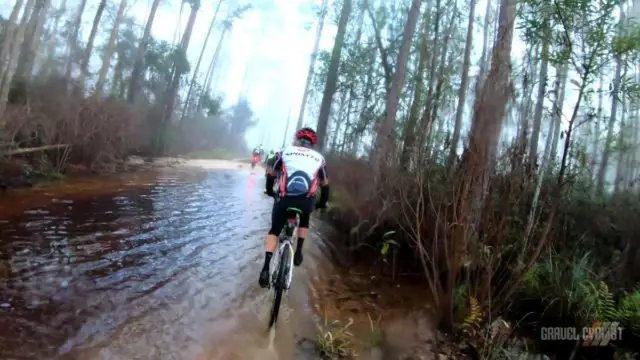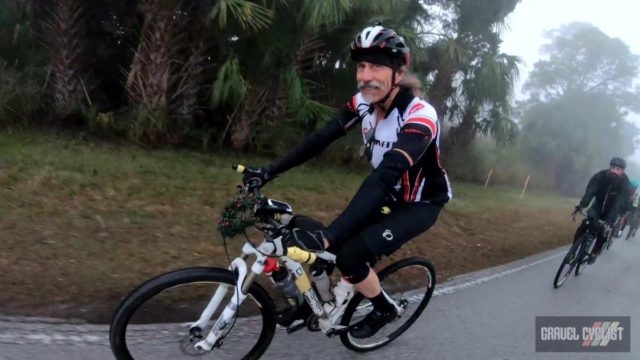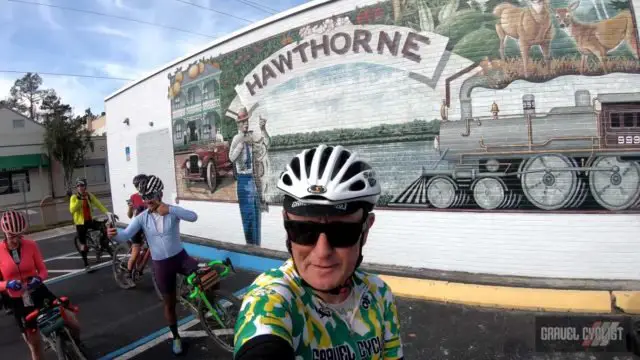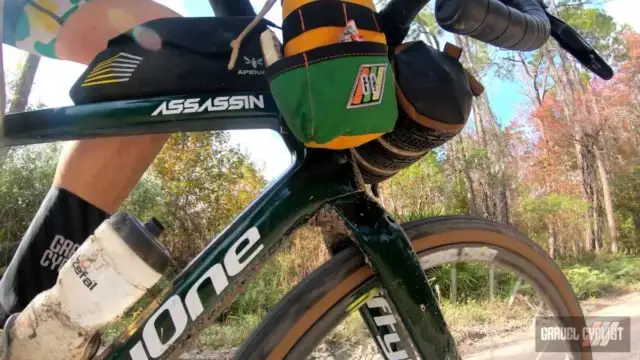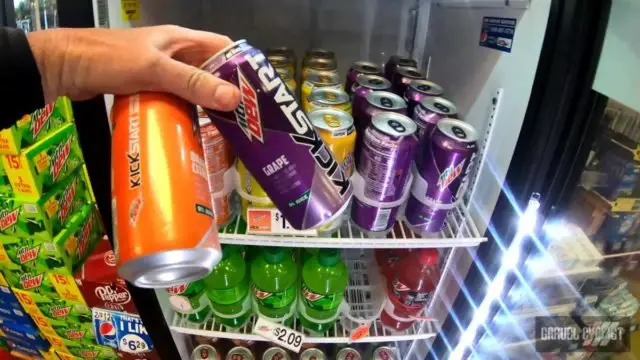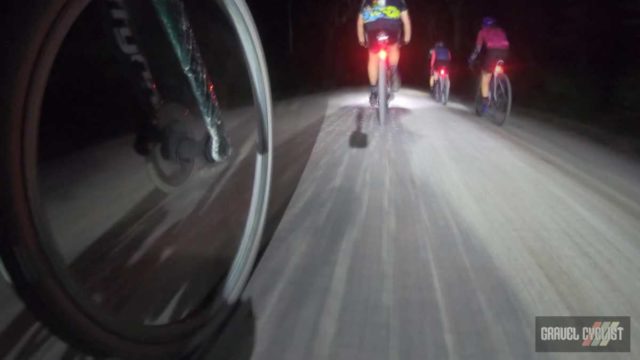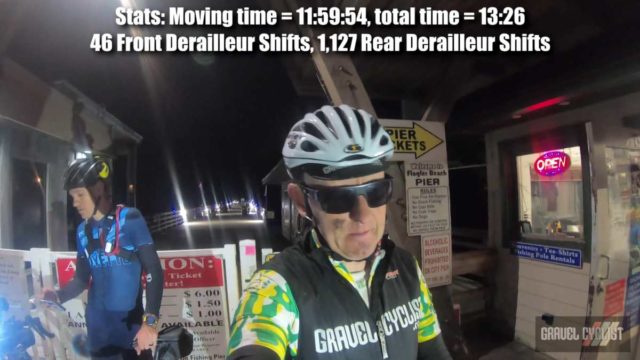 Additional Photos
Important: Please Credit Gravel Cyclist if you use any of these photos.
Support Gravel Cyclist:
Buy Me a Coffee – https://www.buymeacoffee.com/gravelcyclist
OR
Patreon – https://www.patreon.com/gravelcyclist
Links of Interest:
Don't forget to Like the Gravel Cyclist Facebook page, follow G.C. on Instagram, and subscribe to our Youtube Channel. We are also on Twitter!