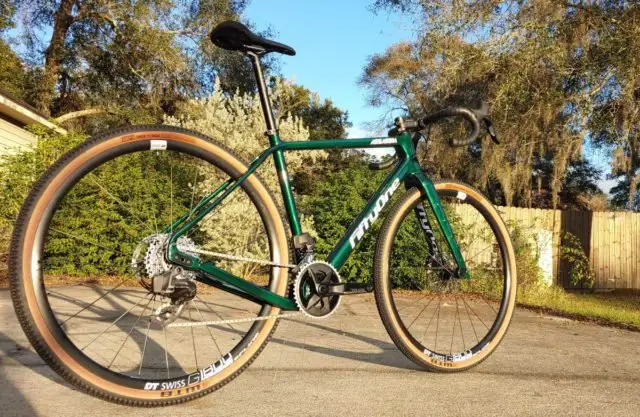 "Based in Dublin, Ireland, FiftyOne Bikes is a manufacturer of hand-built custom road bikes and factory-built gravel bikes. FiftyOne Bikes was founded in 2016 by former international rider Aidan Duff, in response to the disappearance from top-end race bikes of the custom options that he had always enjoyed during his career. " – Fifty One Bikes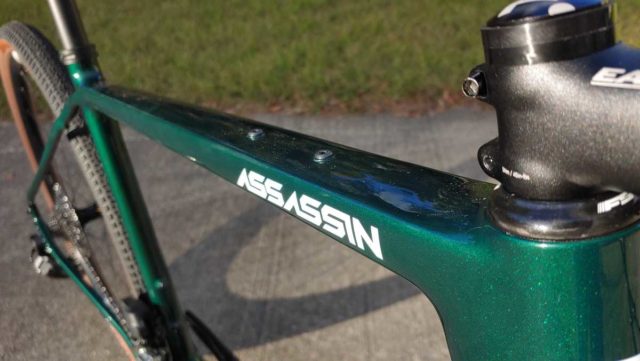 "The Assassin is a progressive gravel bike with a massive breadth of ability. Its adjustable geometry creates capability in place of compromise, allowing you to tailor the handling to how you ride. It's exceptionally light, responsive, and comfortable. In short, Assassin is the answer, whatever question your gravel riding asks."
In this video, JOM of the Gravel Cyclist crew takes the Fifty One Assassin gravel bike, and runs it through the proverbial wringer. From a 200 mile / 320km across Florida adventure, to running it at a mountain bike event!, the entire spectrum of riding this bike is designed for is well covered, along with plenty of tech talk about the Assassin's features.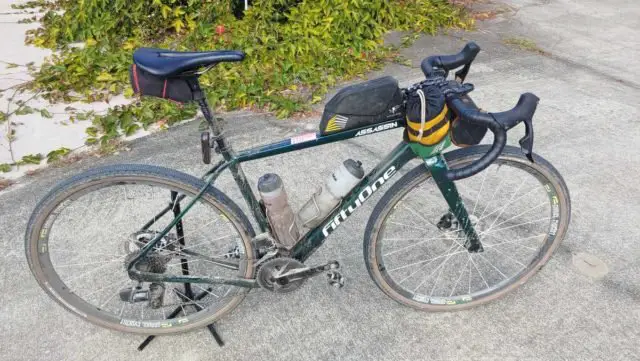 Continued from Above:
"The Assassin is a progressive gravel bike with a massive breadth of ability. Its adjustable geometry creates capability in place of compromise, allowing you to tailor the handling to how you ride. It's exceptionally light, responsive and comfortable. In short, Assassin is the answer, whatever question your gravel riding asks."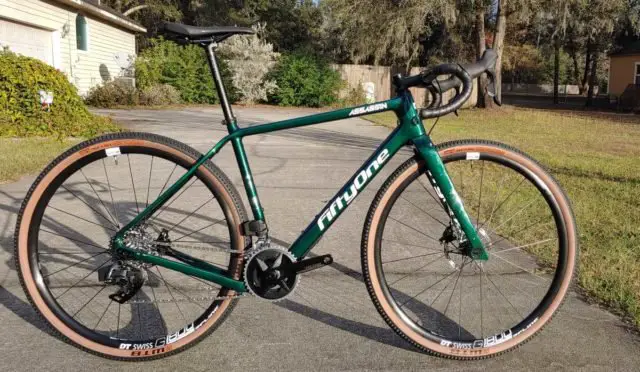 The Assassin is for "Everyone: explorers, shredders, racers, bikepackers and anyone else who loves getting away into the countryside. The Assassin's adjustable geometry and category-leading compatibility maximise performance in every situation."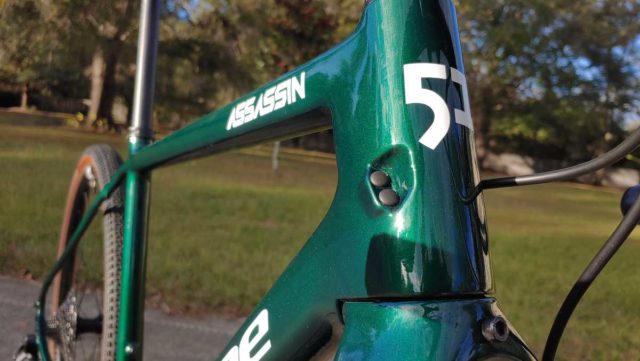 Why did Fifty One Bikes make it? "Because we love gravel riding and because we felt that we could use our vast experience of building custom bikes with individually-tailored geometry to bring something new and better to the gravel sector. We understand that every rider wants confident handling, and that the geometry required to deliver that feeling varies from one individual to the next."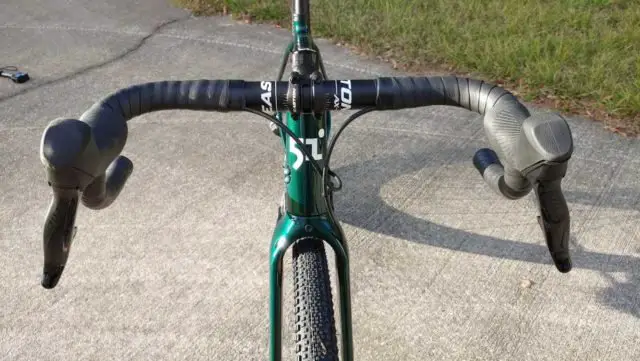 Broad Build Options
The Assassin gives you freedom of choice to build your bike to suit your riding and terrain:
47mm tyre clearance in both 700c and 650b
1x or 2x, up to 50/34
Dropper post and Di2 jointly compatible
Front dynamo internal routing
Fender and rack mounts
4 portal bosses + 2 bottles
Mild, Wild or custom paint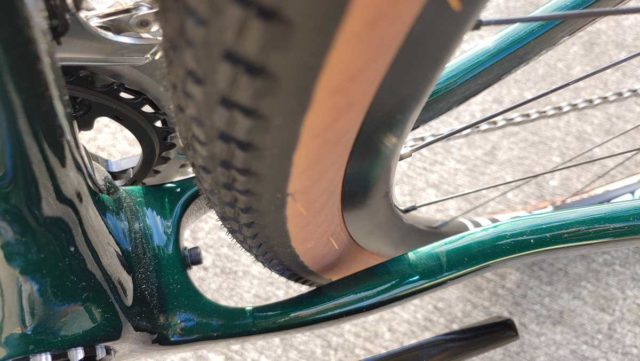 Flip Chips Explained
"The Assassin's flip chips are the keys to your personal confidence. Rider preferences on bike handling vary and gravel trails vary even more, so one size does not fit all. The solution is our usage-tailored handling, giving you confidence whether you want to race, explore, tour or shred. This is how we use our custom-building experience of creating bespoke geometry to make a better factory bike."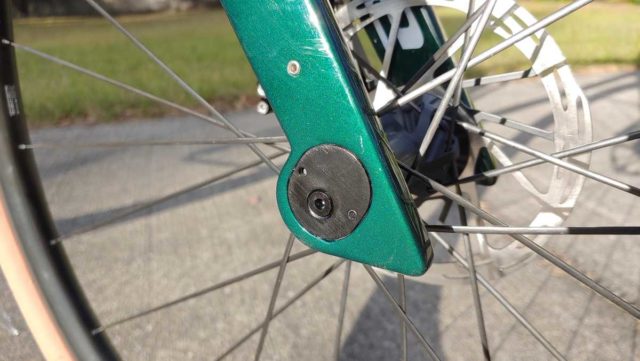 "At the rear, two chips offer three axle positions, adjusting the effective chainstay length and overall wheelbase in 5 mm increments. Go shorter for more agility, go longer for extra stability, or take the middle option if you want a balance of each."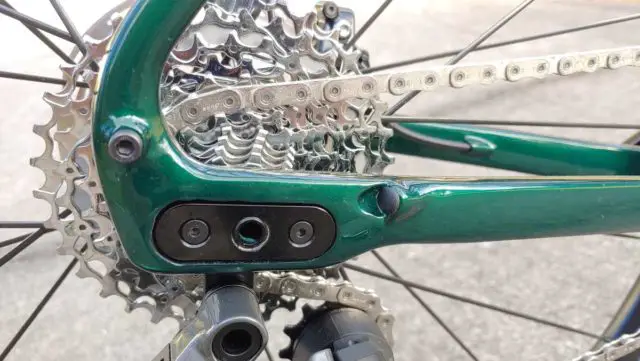 "At the front, the chips offer two positions, High and Low. The 'Low' position gives a longer trail and slacker head tube angle, suited to more aggressive riding on more challenging terrain; the 'High' position creates shorter trail and a steeper head angle, ideal for gravel races or rides on back roads and less rough terrain."
• Long and Low = rugged terrain, more MTB feel, likely on ≥45mm+ tyres
• Short and High = milder gravel, more road bike feel, likely on ≤38mm tyres
• Experiment to find the combination that suits you and your riding best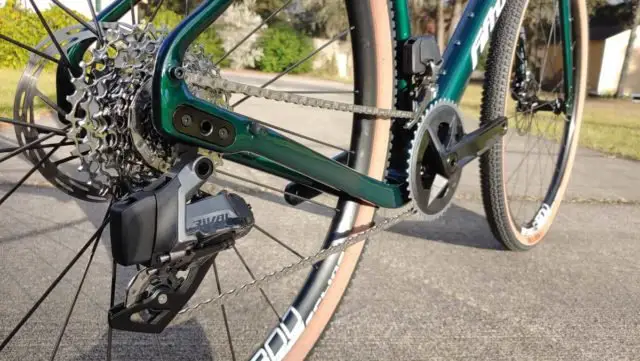 "The Assassin's flip chips allow you to tailor the handling to suit your riding. They are not designed to offset a switch between 700c and 650b tyres because that can only be done for specific tyres as outer diameters vary with tyre size. What's more, we firmly believe that a rider on 700x35mm tyres will be on different terrain and want different handling characteristics to a rider on 650x47mm tyres. And if you just want to stick with one setting, there's no cost or weight penalty."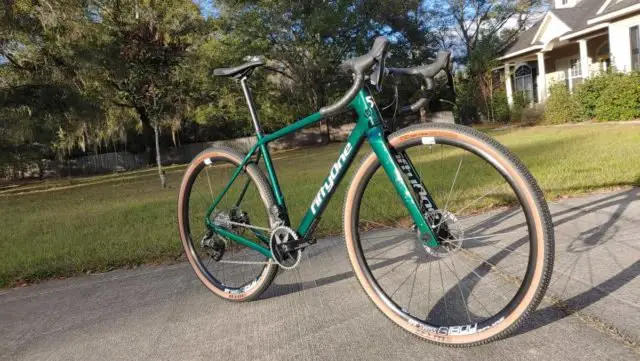 Progressive Geometry Explained
"Gravel riders are tackling ever tougher terrain. As well as bigger tyres, this requires suitable geometry. When we say 'progressive', we mean that it's moving further away from all-road/endurance bikes, where gravel started out, and following the path of mountain bikes with slacker head angles and longer trail figures. Stability on rougher terrain, especially when descending, is prioritised over agility."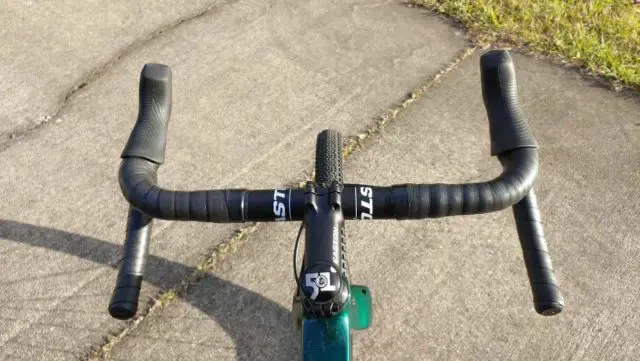 "Like everything, there is a balance to strike here and we believe we have found the sweet spot with the Assassin, using its front and rear flip chips to provide adjustable handling characteristics within a range that covers everything from shredding to racing."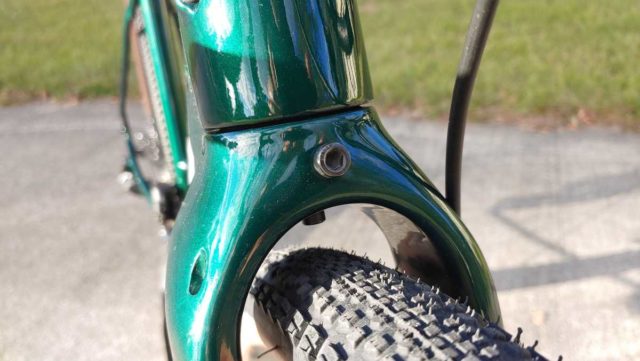 "Having refined the geometry options so carefully, we then ensured that the crucial trail figures remain consistent across all frame sizes." More about Progressive Geometry at this link.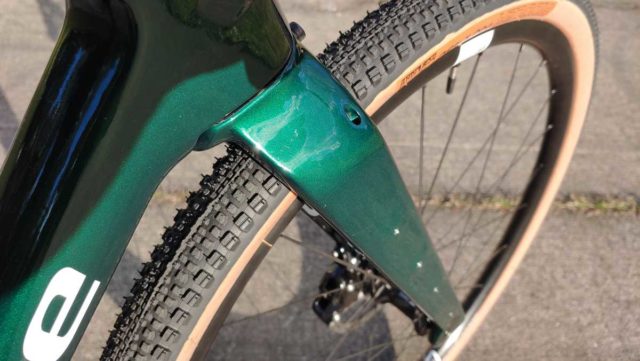 Short Stem Fit Explained
"The Assassin is designed around a long top tube/short stem concept, similar to that of modern mountain bikes and in keeping with the progressive, slacker geometry. Reach to the handlebar is maintained while the front centre (BB to front axle) and wheelbase is extended. This increases stability and confidence, especially on rougher descents, and completely eliminates toe overlap in all sizes."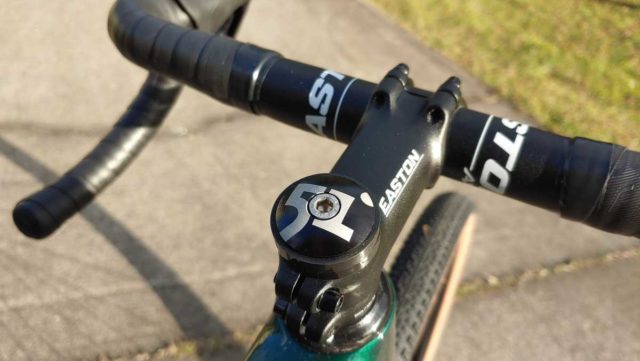 Carbon Lay-Up Explained
"We knew exactly how we wanted the Assassin to ride and our experience and expertise in custom building meant we also knew how to achieve that. The Assassin is made with Toray T1100, 800 and 700 fibres, each deployed according to their relative attributes, resulting in a tough gravel frame that weighs just 1050g, rewards your efforts like a great road bike and provides the comfort you want when the ride is measured in days not hours."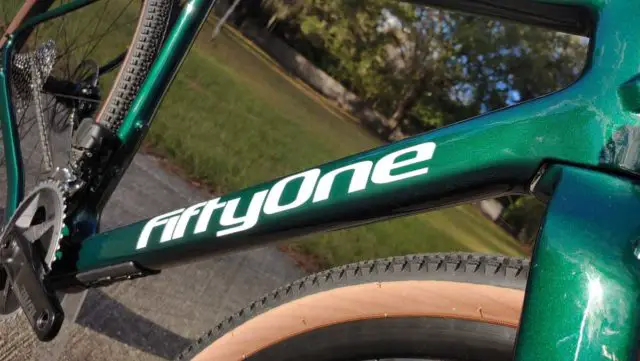 Origins of the Assassin Name
"In 1910 the Tour de France tackled the high mountains for the first time, with not one but four high passes in the Pyrenees, including the mighty Col du Tourmalet, in a single stage of over 320 km and 6000m. At that time, every road was gravel and those in the mountains were especially rough."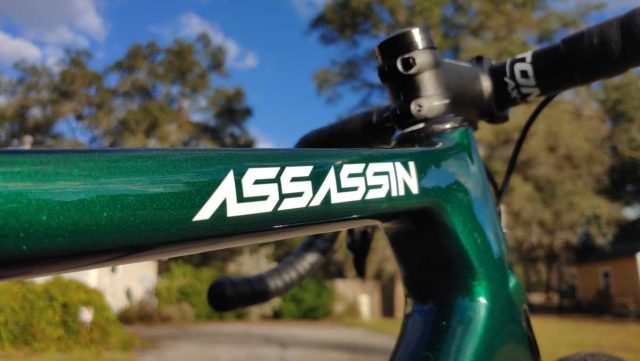 "Summiting the fourth climb, the Col d'Aubisque, eventual stage winner, Octave Lapize, was furious at the stage's excesses and screamed at the race's deputy director, Alphonse Steinès, "Vous êtes des assassins! Oui, des assassins!" (You are assassins! Yes, assassins!)"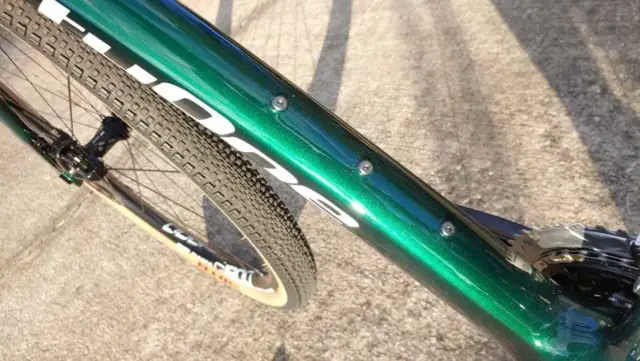 Carrying Capacities
The Assassin has two bottle cage mounts, plus four extra portal mounts on the top tube, downtube and fork legs, and rack mounts, too.
Rear rack – 15kg
Front rack – 5kg
Fork leg mounts – 5kg each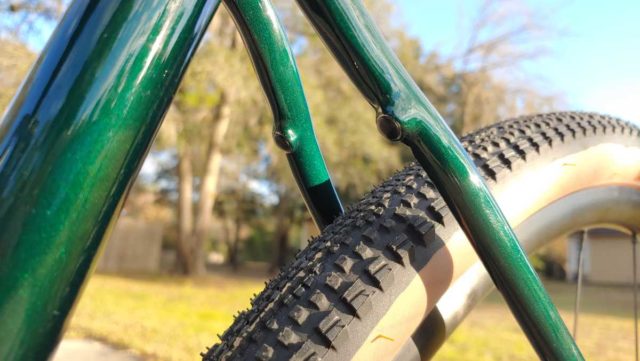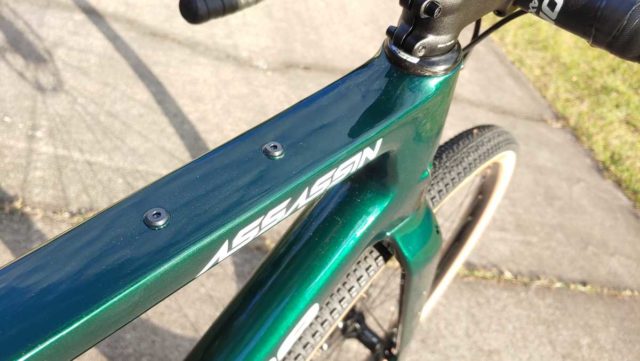 Additional Photos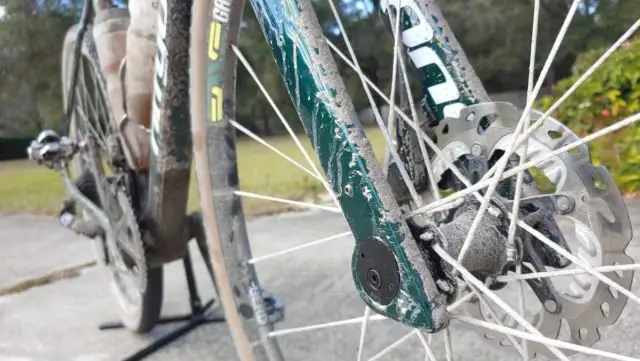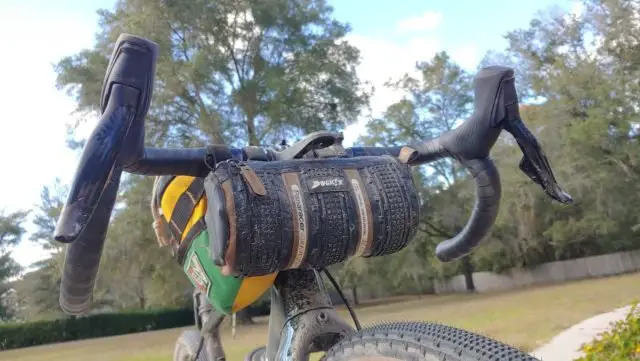 Support Gravel Cyclist:
Buy Me a Coffee – https://www.buymeacoffee.com/gravelcyclist
OR
Patreon – https://www.patreon.com/gravelcyclist
Links of Interest:
Don't forget to Like the Gravel Cyclist Facebook page, follow G.C. on Instagram, and subscribe to our Youtube Channel. We are also on Twitter!