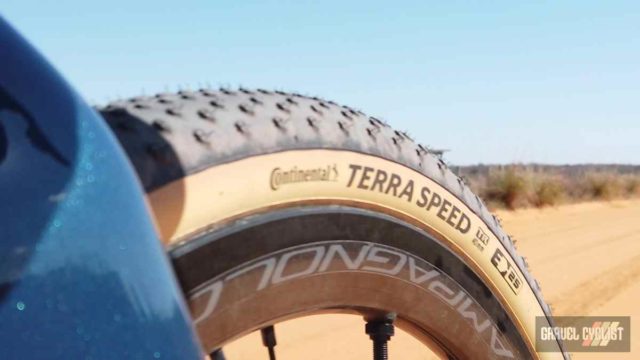 "Tires are the essential point of contact between your car and the road (or bicycle in this case). We work to ensure that your tires will always offer excellent braking, maximum safety, and pure driving pleasure." – Continental Tires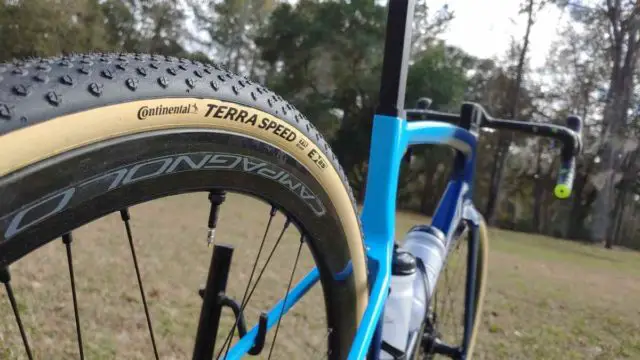 The quote above may be referencing Conti's vehicle side of their manufacturing operations, but the same principles apply, except driving pleasure is substituted for riding pleasure. Continental has been producing bicycle tyres for many years.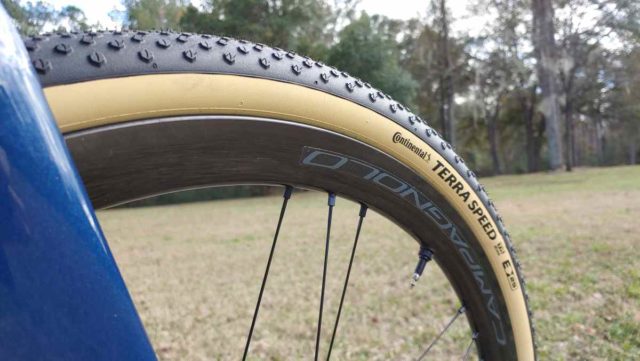 Way back in the early 1990's, my early performance tyres for cycling were the original Conti Grand Prix clincher tyres, in the razor cutter width of 700c x 18mm inflated to about 130psi. What the eff were we thinking back then??!
Continental Terra Speed Review Video
In this video, JOM of the Gravel Cyclist crew conducts a long-term review of these tyres lasting some five months. Subjects such as weight, mounting to tubeless wheels, and the ride experience, are covered.
Continued from above: Continental produces tyres for the more adventurous side of cycling, MTB and Gravel, with models such as the Trail King and Terra Speed. Terra Speed is Conti's speedy entry into the world of gravel cycling.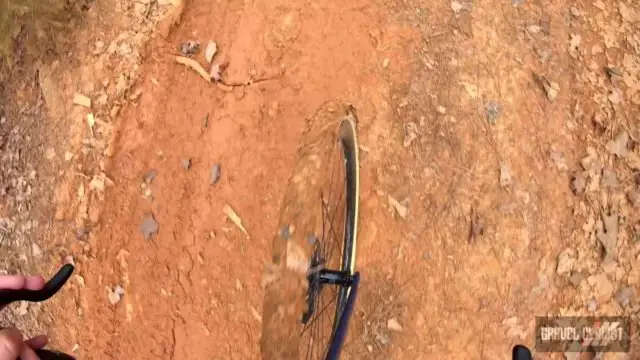 "For your way off-road. For more comfort. For the adventure. Be it the long tour, or the shortcut on your way home. The new gravel Terra series by Continental gets you there. Made to get you over rough and smooth."
Black Chili Compound in this Tyre
"The crucial balance. The rolling properties of the rubber compound of a tyre are primarily determined by three interacting factors – stiction [grip], rolling resistance and mileage [longevity] . The dilemma: If you improve any of these factors it can have a detrimental effect on at least one of the others. A tyre with maximum grip wears quicker and rolls more slowly. If you then make a tyre roll faster and more durable, grip, in turn, is reduced."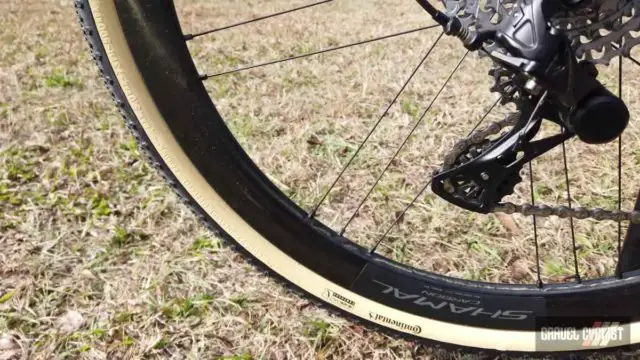 "With our BlackChili Compound, a tread compound which is always based on the latest knowledge of polymers and raw material research, we have supplied the cycling industry with an enduring solution. Depending on the application of a tyre, we adjust the compound formulation for the specific discipline – for road or mountain biking, time trialling or downhill racing."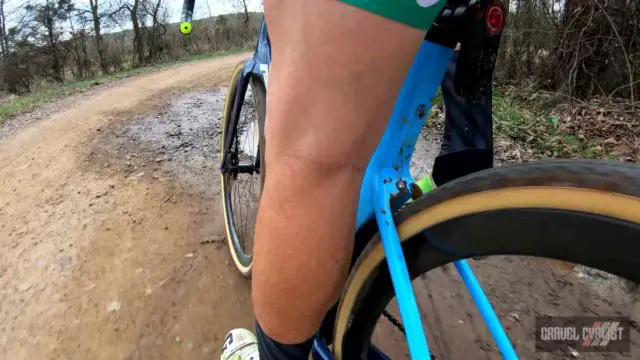 "How does that work? For BlackChili, we refine special synthetic rubbers with proven natural rubber to high-performance tread mixtures. To these mixtures we then add soot particles, which in turn are optimised in shape and surface properties. The complex compound technology is so sensitive that tyres with BlackChili Compound are produced exclusively in our German Korbach plant."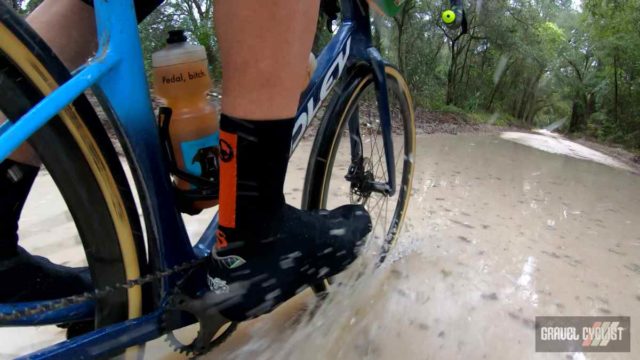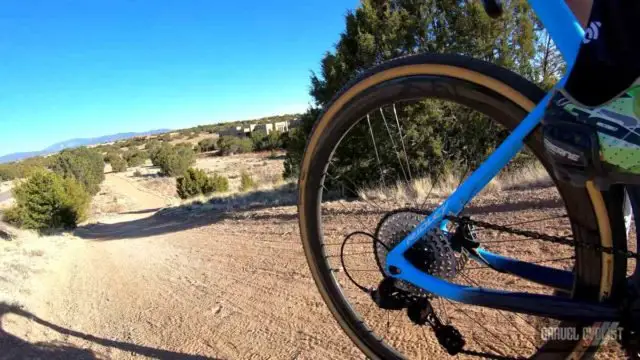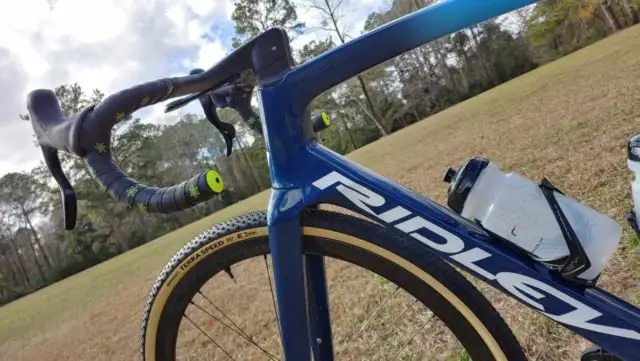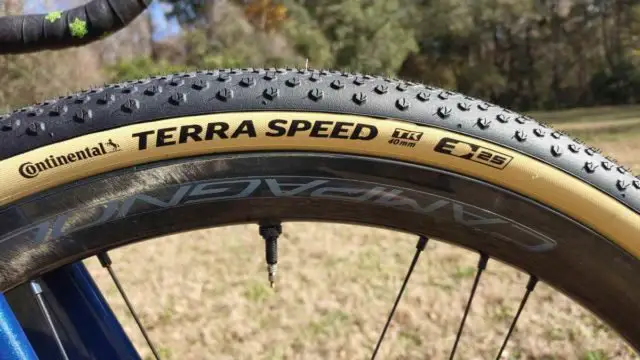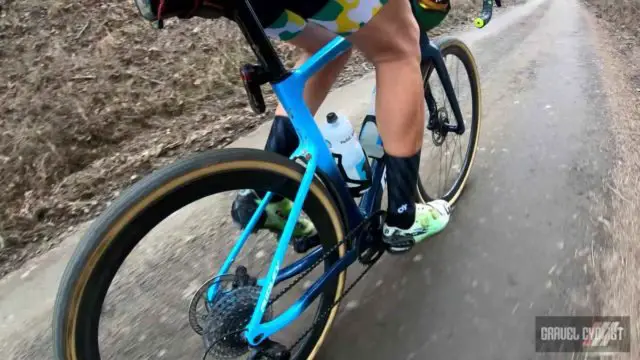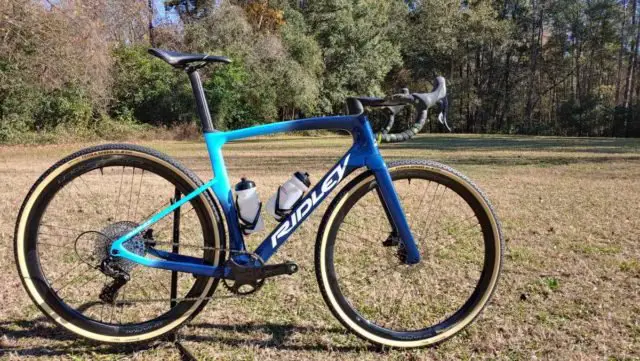 Click here to buy this tyre from Amazon.
Support Gravel Cyclist:
Buy Me a Coffee – https://www.buymeacoffee.com/gravelcyclist
OR
Patreon – https://www.patreon.com/gravelcyclist
Links of Interest:
Don't forget to Like the Gravel Cyclist Facebook page, follow G.C. on Instagram, and subscribe to our Youtube Channel. We are also on Twitter!