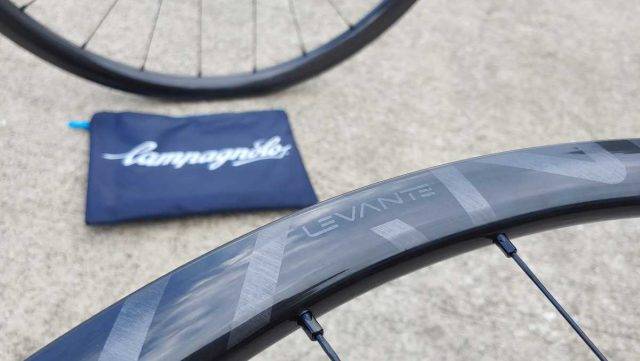 "Backed by more than eighty years of outstanding innovation, quality and sporting successes, Campagnolo is a premium brand, established and renowned all over the world. Our long history, that has greatly helped the birth and development of modern cycling, is steeped in the innovative spirit that has become an integral part of our company's DNA. Continual striving for maximum performance and maximum quality combined with innate Italian taste for style and form, make the world of Campagnolo and its products stand out in every aspect." – https://campagnolo.com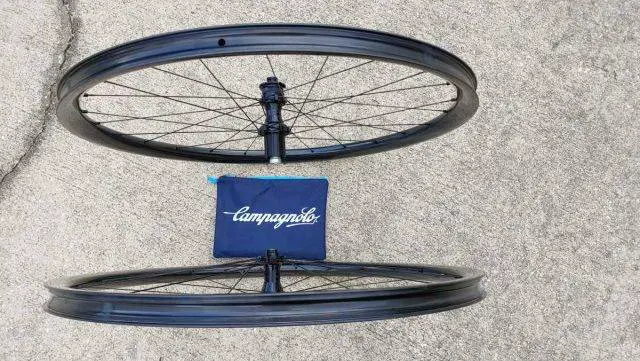 Campagnolo Levante Wheelset
"The new Levante represents the culmination of the Campagnolo technologies that have been adapted specifically for use in Gravel cycling."
Campagnolo Levante Review Video
Alternative Video Link for those reading via email subscription.
In this video, JOM Of the Gravel Cyclist crew conducts a detailed technical breakdown of the Campagnolo Levante wheelset, including real-world mixed-surface riding experiences.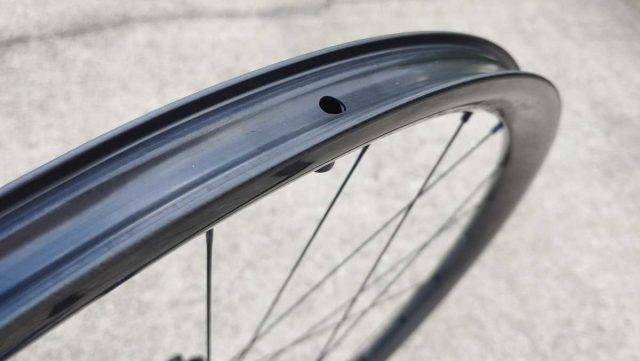 Continued from Above:
"Designed, developed and tested on the most challenging and demanding terrain around Cima Ekar, Levante is the first Campagnolo wheel specifically designed for gravel, incorporating all the features needed to deliver the maximum performance and elegance that are typical of Campagnolo wheels."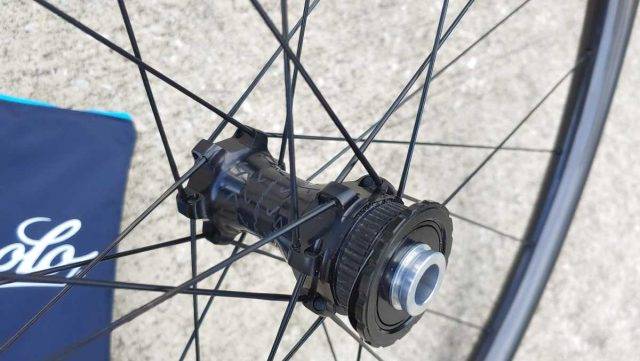 "The 30mm profile carbon rim with 25mm internal channel and aluminium hub add up to a wheel that is light and easy to handle, stiff on the climbs and sure on the descents. The Handmade Ultra-Light Carbon (H.U.L.C.) rims are the result of extensive research by Campagnolo engineers to optimise the use of both fibre and binding resin, for the perfect combination of strength, stiffness and lightness."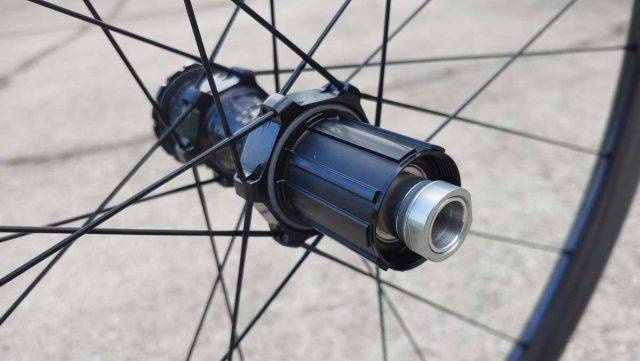 "This new technology sees the Levante achieve a weight of less than 1500 g and offers all the ruggedness needed to tackle mountain trails."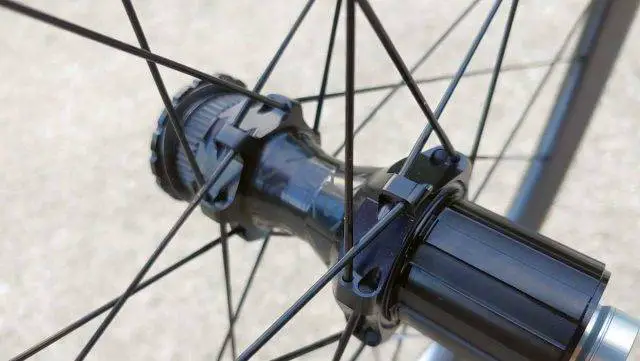 "Thanks to 2-Way Fit technology, Campagnolo guarantees complete compatibility with both clincher and tubeless tyres. The hole-free upper bridge, achieved through the patented MoMag system, allows a weight saving, increased rigidity and now also an aid to using tubeless tyres: no tape is required for the seal."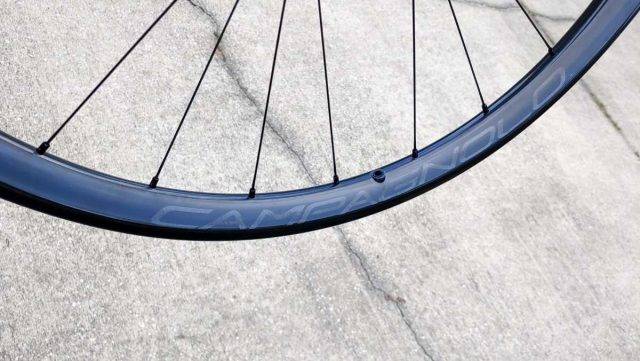 "Maintaining and cleaning the wheel on tyre changes has never been easier. The stunning Campagnolo Luxury (C-LUX) mirror finish is so smooth that no paint is needed. The lasered graphic details also ensure maximum durability of the finish even under extreme conditions."
Additional Photos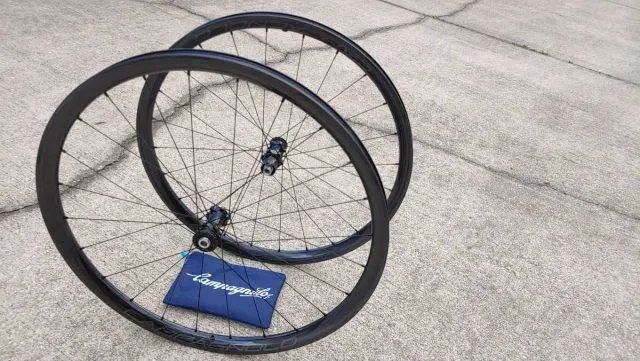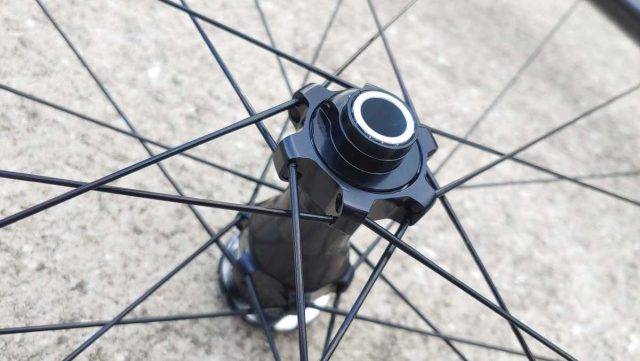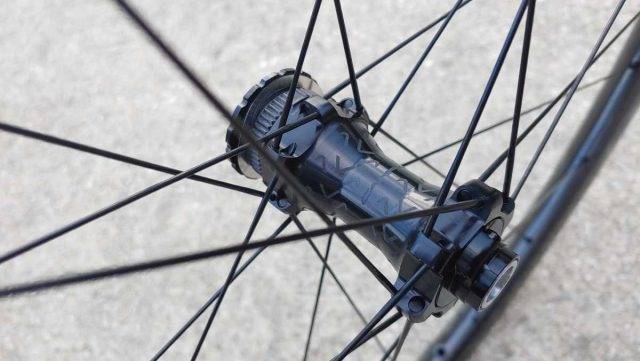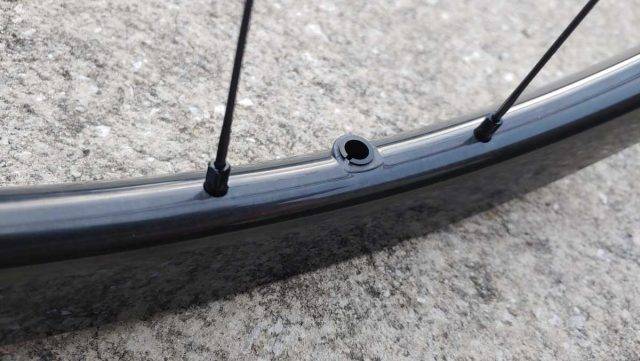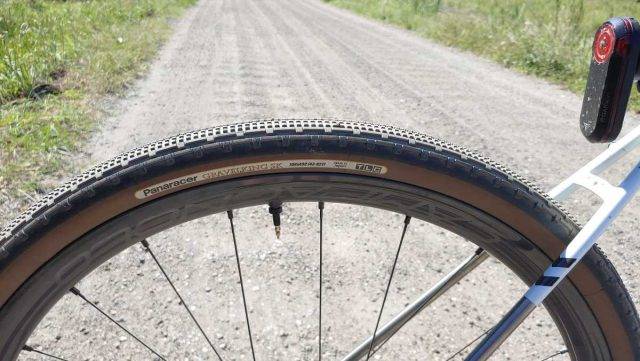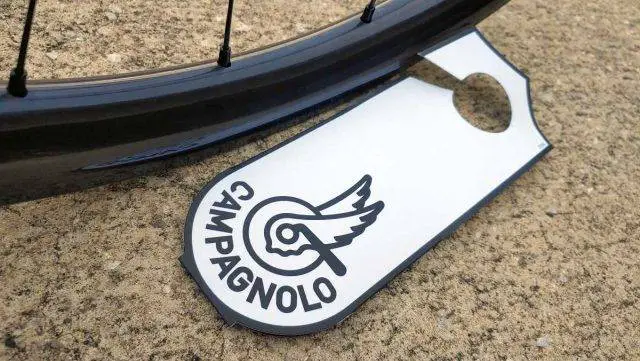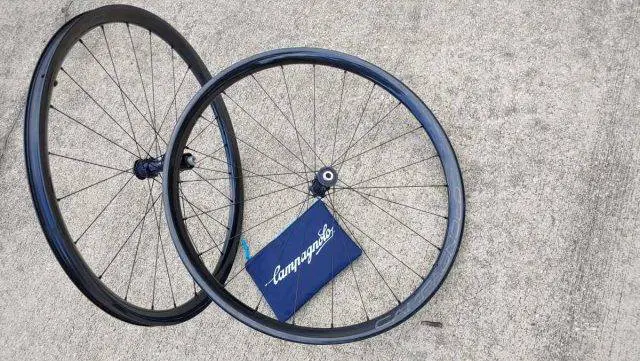 More information available at the Campagnolo Website
Support Gravel Cyclist:
Buy Me a Coffee – https://www.buymeacoffee.com/gravelcyclist
OR
Patreon – https://www.patreon.com/gravelcyclist
Links of Interest:
Don't forget to Like the Gravel Cyclist Facebook page, follow G.C. on Instagram, and subscribe to our Youtube Channel. We are also on Twitter!