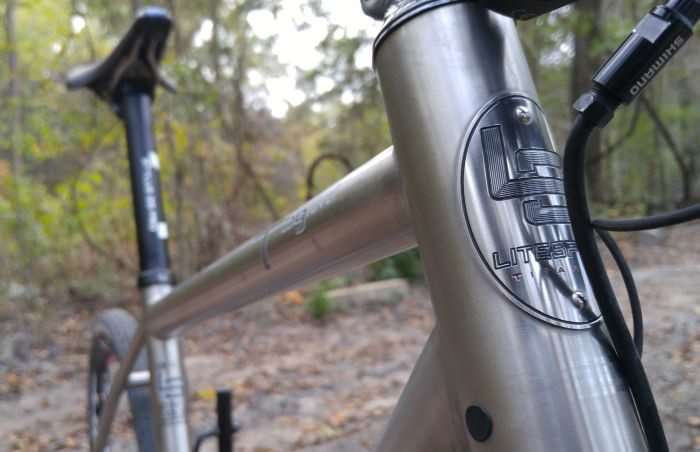 For many people around the globe, this time of year is about enjoying the season no matter your personal beliefs, and for a lot of us, that may involve a bit of travel to reunite with family and friends. Whether you are staying local or moving about, the Gravel Cyclist crew and I hope you have an enjoyable break and travel safely. For those folks whose jobs require them to work over the break (definitely been there), may the workload be slow and the stress low!
I am one of those traveling to reunite with family, friends and my homeland, the island nation of Australia. By the time you read this, it is likely I will be winging it across the Pacific Ocean bound for Sydney, with the final stop in Adelaide, my home town. Interesting factoid about timezones: I depart late on December 24, 2016 but arrive in Australia earlyish on December 26, 2016. No Xmas day due to timezones and the dateline. Oh well.
Accompanying me on this journey is a bike I have been reviewing for a little while now, the Litespeed T5G flat-mount disc brake gravel bike. To date, this lovely machine has spent its life in the South Eastern US of A, knocking out review and fun miles around places like Waverly, Alabama at the Standard Deluxe Dirt Road Century, and on the local roads of my USA hometown, Gainesville, Florida. Now it is time for the T5G to break out of its comfort zone and expand upon the exploring I did in Australia during late 2015 / early 2016.
In addition to the reasons Stated earlier, there is another reason I love traveling to Australia at this time of year – Summer and Daylight Savings Time

Sorry winter, I don't care for you much.
To mark this occasion and make my riding experience even more enjoyable, I made a few tweaks to the stock T5G build. The stock wheelset has been substituted for an American Classic Race 29'er MTB wheelset. This wheelset may be intended for MTB use, but its wide rim bed lends perfectly to gravel tyres. It doesn't hurt that these wheels are extremely light – 1459 grams the pair – and durable with a no nonsense build.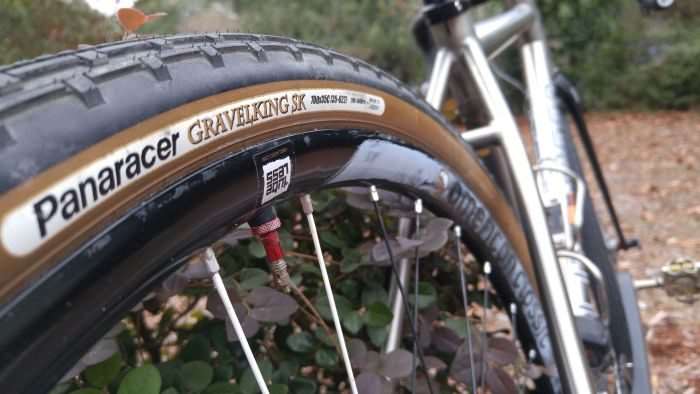 Wheels are no good without a good set of tyres, and one of my personal favorites in the Panaracer Gravelking SK in the classy brown sidewall. I like to think the sidewalls really "pop" against the brushed finish of the Litespeed titanium frame. The 700c x 35mm version of this tyre grows significantly to 40mm in width mounted to the American Classic wheels. No complaints about that! Naturally, I will be running these tyres tubeless, filled with Orange Seal Endurance Formula sealant.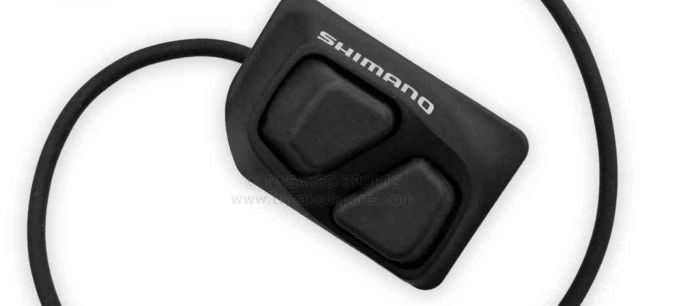 Finally, gearing receives a tweak in the stock Shimano Ultegra 50T chainring being replaced with a more gravel-specific 46T ring. Gear selection is also enhanced, with the addition of a 5-port Di2 Junction A box, which provides a port for my beloved climbing shifter. Not just for climbing, I ride on the bar tops a lot, and having a gear shifter close by to shift the rear derailleur is very handy. For those not in the know, the 5-port junction box is one method for adding extra shifters to your Di2 hydraulic brake setup – stock hydraulic Di2 shifters have no provision for an extra shifter port.
In addition to fun gravel road exploration, I will do my best to write, photograph and video my experiences, with the possibility of some new and very cool camera angles – more on that soon. I will also be doing a little freelance work for my friends at BikeRumor.com, at the 2017 Tour Down Under… so if high zoot road bike tech is your thing, keep an eye on that website.
As always, thank you for reading and for all of the support. Gravel Cyclist is a labor of love for me and I thoroughly enjoy sharing my experiences with you all. Don't forget, if you see me out and about at a ride or race, don't be shy, say hi!
Thanks also to Litespeed Bicycles, American Classic and Orange Seal for their support during this trip.
Merry Xmas, Merry Christmas, Happy Hanukkah or Happy Festivus – or whatever your chosen reason to celebrate the season is.
JOM aka Jayson