The final part of our Survey Results: How do you Roll on Gravel? – Part Three – is here. 1,000 humble apologies for the mega delay in publishing, the past two months have been busy with the website, my regular gig and trying to ride the bike once in a while!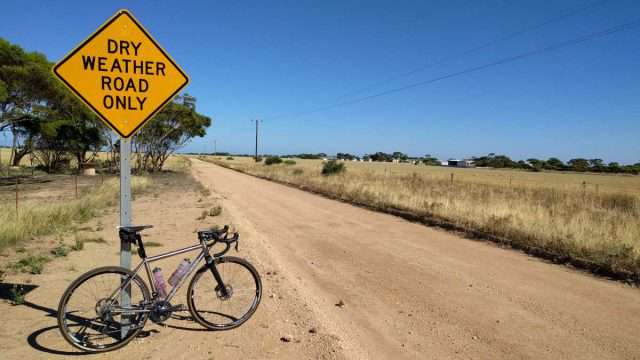 Your favourite beer, wine or other beverage after a ride?
The results were all over the map here, but I recorded as many of the most popular options, ranked in no particular order.
Any beer!
Any cold beer.
Any IPA – #1 choice.
Any free beer.
Bells.
Blue Moon.
Bourbon.
Bud Light.
Chocolate Milk – #5 choice.
Coca Cola – #3 choice.
Coffee – #4 choice.
Coopers Pale or Sparkling Ale <– Anyone who replied with this is a legend.
Diet Coke.
Duvel.
Fat Tire Ale.
Founders.
Guinness.
Kombucha.
PBR.
Red Wine.
Shiner Boch.
Sparkling Water.
Stella Artois.
Water – #2 choice.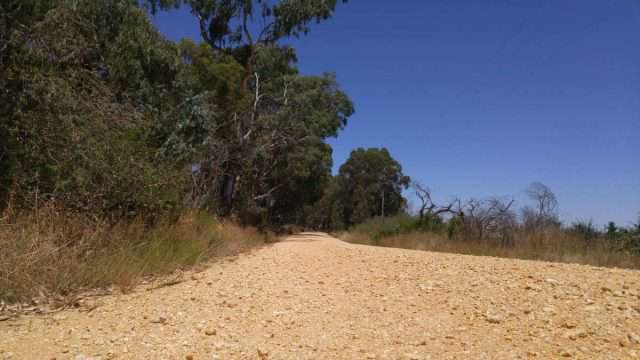 Comments?
There were a ton of comments, so I picked some replies that stood out, good and bad. Anything in parentheses/brackets following is a commentary by yours truly, JOM. At the bottom of this article is a link to all of the comments/beverages (with N/A choices removed).
Absolutely love all the info/content you provide on your site and YouTube. Jom you are my gravel guru! Only riding gravel for the past two years but have learned so much from your site. Thank You (You are too kind, thank you).

Along with the great race coverage, keep adding more about the fun and camaraderie aspect of gravel riding and events.

Boycott the DK and the likes of huge races. They have lost their way and sold out for the money. Lost the grass roots of gravel.

Do an interview or collaboration with Path Less Pedaled.

Don't stop! More reviews of equipment and rides.

Enjoy the variety of reviews and race reports and frequent references to SI Units (metric system) being a fellow Aussie. More info on the Gravel scene Down Under would be great.

Far Far Far Norcal we just figure it out and ride. I am planning to do some bike packing this year.

For future surveys perhaps consider: 1. Questions/input on surface type# such as loose, hard pack, gravel (actual gravel rocks), dirt, etc. Which is favorite/least favorite. 2. Questions/input on the amount of tarmac for a ride to be considered \"gravel\" (i.e. is a ride considered a \"gravel\" ride if it contains 60% tarmac?). 3. How many miles ridden in other disciplines (Gravel, Road, MTB, Cyclocross, Commuter).

Free beer is always a winner

Get a new t-shirt (I have about 15 of them… maybe a different colour would take your fancy?)

Gravel bikes need to support 700c from 42's up to 2.1 or even 2.3's with a fast rolling tread in my opinion. Don't l650's if I can run fatter on 700s. Versatile like what Salsa did with the Cutthroat only more of a light weight gravelbike geometry. Bottle mounts are good! Use same seat post dims as MTB so droppers are compatable. Boost maybe not?? I'd consider going 2x for good climbing where I live. Or maybe 1×12.

Gravel is the future of American cycling.

Gravel rides are interesting, but need to avoid get "specific." This should be a "anything goes" category.

Greetings from Tanunda South Australia! That photo you used at the top of the survey is about 1mile from my house. The Barossa is a great place for gravel riding. All the best Carl (Hi Carl, now I am incredibly homesick. I LOVE the Barossa)

Hello from Latvia (Hi!)

How will this survey be used? You say for "informational purposes," but that doesn't mean anything. Yes, I'm a skeptical gravel grinder. (Sharing the information with the audience was my intent).

I answered each questions, but, I think some of the yes or no questions need an: "I don't care. I just like riding my bike." option.

I find it disconcerting to see "gravel" becoming "corporatized" for lack of a better term. DK being bought by Lifetime was a sad day in my book and now we're seeing more events pop-up, looking super-polished right out of the gates with what appear to be deep pockets behind them. I sincerely hope this doesn't make it difficult for the grass-roots events like Crusher, Cobbler, Rebecca's, etc. to stay in the game. Events with true passion at their roots, not chasing $$$

I I've gravel riding, it gets you away from the heavy traffic of the hiways and I find it very peaceful and have the opportunity to explore all the backroads.

I know print is dead but, someone's gonna do it. Why not y'all?! (Someone needs to GoFundMe a Printing Press and the ability to clone myself!)

I love Gravel!

I really enjoy your race reports and blogs. This would be nice to have for more events. Perhaps community writers could help with the content. (Yes! We gladly accept contributions)

I reckon I don't mind the light thats being shined on something I've been doing for 20+ years. It has brought some awesome changes. What I find most interesting is that people are seeing the empty rural spaces as somewhere to go, as apposed to somewhere to avoid. I live in Colorado, but will always be a Plainsman, GO BIG RED !

I track my ride with Garmin. But, I really like Gravel events that require you to navigate by cue sheets. Adds another dimension when fatigued.

I would like to know why gravel events are so much more expensive than road events.

I'd like to see more YouTube reviews of gear that is available… hand pumps, bags, jackets, bibs, hydration packs, phone holders, etc. as well as your riding buddies setups (what they ride, how they like it, what they would do differently)

I'm new to gravel and a female. I'd love to connect with other women who ride gravel. (You heard the lady. I have a simple idea with social media to make this possible)

I'm so sooo reluctant to jump on the 1x bandwagon. It just seems like marketing crap to benefit manufacturers. I had just been thinking that Shimano had perfected the front derailleur when the 1x thing started to hit hard. Couldn't the 1x thing have been done decades ago? Why now? If 12 speeds was good enough why was the front derailleur ever invented? Uuuuugh SERENITY NOW! I'm a small dude. I need my slight incremental changes in effort and cadence. [email protected]#$! Off greedy industry marketing whores (I like a rider who is passionate about their equipment)

It would be nice to see some entire level gravel bike reviews for people on a budget, just a thought. Cheers Randy. (We have a review underway – Poseidon X).

JOM is the shit! Even with that fake accent. (Err somebody else said my accent is fake. D'oh!)

Keep it up. I work with the Franklin land trust on the D2r2. I've built the mobile app the past couple of years. I would like to get it out to more gravels rides. It takes good deal of time. (LOVE D2R2).

Keep up the excellent work. Testing, reviews, and articles are very informative.

Keep up the good work (thanks everyone!)

Love pros at races if they're cool like Ted and Allie. Panaracer with domestiques is lame. Hardcores will leave the sport if it gets more commercial. Skogen has the right idea.

Love your videos and reviews. Wish you would list your upcoming rides so we can tag along (I'm quite random when I ride at times, and when I'm toting the drone around, not everyone will appreciate waiting around for me)

Met JOM at 2018 DK-nice bloke and I really enjoy and value the review videos. Solid evaluation and unbiased with and eye towards "real" world gear that most can afford.

More info about regional loops people have done, maybe an online database of rides

n to the MF a.

No questions about fenders? (Maybe next survey, thanks for chiming in!)

note on the "aero-bars"… prefer to call them "comfort bars"… they are fine on gravel… but in NO WAY should they be used when riding anywhere near other riders. I believe they should be used as a comfort feature when you end up alone, in the middle of nowhere and need a change of position or maybe fighting against a bit of headwind.

On the Question "Do you own a gravel-specific bike?", I needed an answer "No I improvise with a touring bike." Since it wasn't there, I checked the CX option as the closest. (Thank you, another option to add to the next survey).

Really like events calendar

Riding bikes is great, any type, yet Gravel riding is fantastic. It is another way to get off the beaten path on better surfaces though mixing up single and double track and any other surfaces make Gravel riding that much more fun. It is a great way to keep riding the cross bike and exploring at the same time. Thank you Gravel Cyclist for all you do in promoting this fun riding sport.

Riding gravel opened up a whole new cycling world for me after a head on with an oldsmobile from a distracted driver. More and more of my friends are falling in love again. (Very sorry to hear about your interaction with a vehicle, but glad you are alive to ride again on the fun side!)

Shred however you like, cheers!

Still very wary of usac being involved in gravel events. Also, a topic worth discussion is safety on gravel roads. So many ride on wrong side of road in the "kill zone".

Test ride the Ibis Hakka Mx. Keep up the excellent work and visit Western Canada! (Yes, want to review the Ibis, and yes, want to visit Western Canada).

Thanks …. Bought my first gravel bike form your review – Framed Gravier. (Nice!)

Thanks for your hard work on recording and reporting on the gravel scene. I'm not a racer, just enjoy the backroads rides. Only wish you would sometimes review bikes/components in a more working mans price range. Hope to meet you at a race someday. Keep it up and thanks again. (Thanks for the feedback. 99% the time, manufacturers contact us and send us a lot of their higher zoot products)

The Australian Audax community has embraced gravel. I got 80 riders at my most recent gravel Audax. Other guys are getting over 100 riders at their gravel Audax rides. We offer gravel rides with distances ranging from 100km to 600km. Our 100-200km rides are the most popular. We see a range of bikes on our rides. Most ride CX bikes, but dedicated bikepacking bikes are becoming more popular. More people are running fatter tyres at our rides these days. (This is awesome to hear. Next time I'm home, I hope I can join).

The gravel explosion is changing the event seen. Too many of the 'grass roots' riders think these events should be FREE. News flash…… nothing is free. Someone is putting in the energy, the dollars or donating in kind etc. whether it be sponsors, event directors or the riders through contribution and raffle ticket purchase.

There's something missing from the bike type question – touring bikes. I put wider tires on my beloved Terry touring bike & removed the fenders & have been using it for all my gravel rides. In the survey above I checked 'gravel specific bike' because that's the closest option. I have been riding off road on touring bikes since I was 12, because it's fun. I grew up in the UK riding off-road on bridleways. Touring bikes seem to be ignored in the US, this is a shame. (Noted for the next survey, thank you).

visit Portugal (I would love to!)

What the heck are miles? Took a guess on the questions using those. I'm in the rest of the world where we use kilometres. (In hindsight, I should have provided metric as well, being from Oz, Metric is my preferred measurement system. BTW, I still ride in Kms despite living in the USA for over 20 years!)

Whatever happened to the sweet Raleigh Roker you built? Well we see it again? (I see it regularly, it is so nice!)

When I grow up I wanna be just like JOM! (Ruh roh!)

Why didn't you ask if I use a dropper seat post? I do use one and they will be standard on gravel soon. (Will be asking this question next survey).

why béer is the official drink for the Gravel rider? I don't understand this célébration bécause béer is not sugar Free

You didn't list 29 as a tire type (29 is basically 700c, but there are a lot of 29'er tyre choices for sure. Trouble is, not a lot of gravel bikes will fit them. Thanks for the comment).

You hurt my feelings by not offering track as a "type of cyclist". May Ian Jackson and the ghost of Sid Patterson have mercy on your soul!

you need an additional response option after most of these questions titled "IDGAF". I think most gravel riders just want to ride their own way and don't care if someone has aero bars or di2 or pro's are in the race.

Your mum called and wants her bike back. (Lovely).
ALL of the original comments and beverage choices can be seen here (the raw data).
Link to Survey Results in Part One – Part Two
Thank you again to everyone who participated!