June 4, 2016 marks one of the biggest cycling challenges for JOM, K-Dogg and Mrs K-Dogg of the Gravel Cyclist crew – the Dirty Kanza 200 race in the Flint Hills around Emporia, Kansas. To help prepare, I began rolling bigger miles on the bike with my Gravel Cyclist teammates, at events such as the recent Dirt(y) Pecan 150.
The Dirt(y) Pecan highlighted shortcomings related to my own pacesetting and nutrition – mostly sugar-laden junk – and the resulting lack of calories.
While Dirty Kanza 200 is almost three months away, I'm using the time between to tune my nutrition and rack up some quality tempo rides, either solo or in the company of others. This past Saturday was an occasion for a solo ride that would serve two purposes. For those who are new to the Gravel Cyclist website, I do a bit of freelance work for my friends at BikeRumor.com – that includes media events and product reviews, in particular, gravel-oriented bicycles.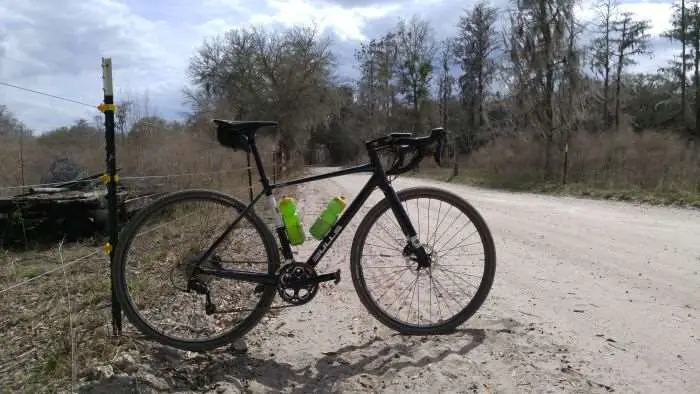 With a few rides already on the Bulls Grinder 1, I thought it appropriate to run the bike through its paces for 125 miles of mostly dirt, gravel, sand and wind. This article isn't a review of bike, but rather the ride itself.
With a decent meal the night before and a semi-decent breakfast the morning of, I felt I was well prepared for day's route. Barring a saddle bag containing some tools, tube and inflation device, I haven't taken to strapping additional storage bags to my bicycle. But, I made sure to pack my jersey pockets to the gills with an extra tube, camera phone with additional external battery and food for the day; eight energy gels, four Clif bars and a banana. The two water bottles on-board were filled with pre-mix Gatorade. The additional phone camera battery was there to test a GPS phone tracking app – for the one or two people who worry about me, they could see where I was with updates every five minutes. Very useful if you need to bail from a ride!
Setting off at around 8:30am from the small Florida town of High Springs, Florida, I was greeted with warmer than expected temperatures for this time of year, even in Florida. A high temperature in the low 80's Fahrenheit was predicted, meaning hydration and not cooking myself too early would be very important. My first goal was to reach the town of Mayo, Florida, half way through the route, without refilling on hydration. However, there would be some stops along the way for photos… for the Gravel Cyclist audience :), and my pending bike review over at BikeRumor.com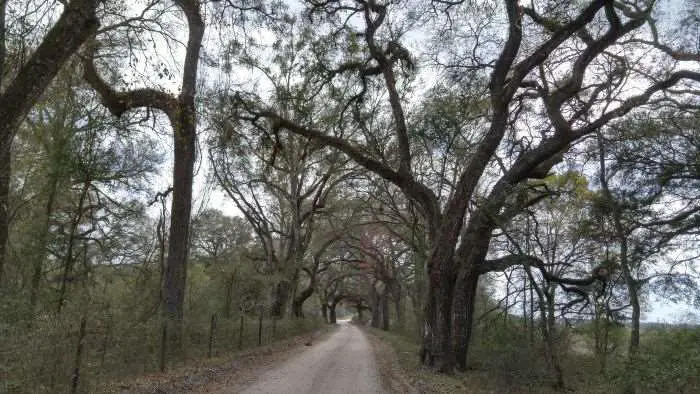 Immediately noticeable was the wind and very dry roads. Many of the dirt, gravel and sandy roads in this area feature a hardpack bottom layer of limerock. However, this isn't always the case, and those roads can really be affected by rain, or the lack thereof.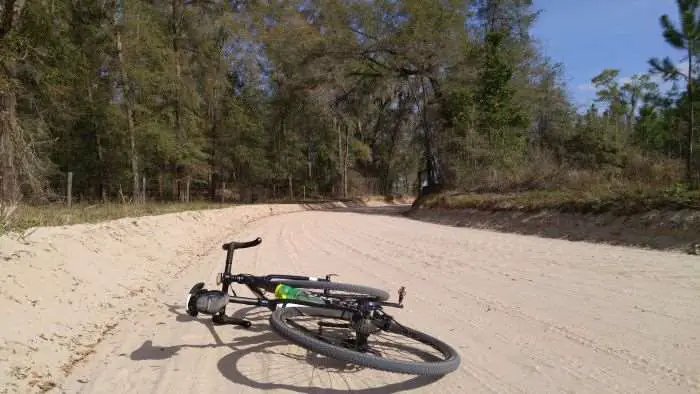 As it hadn't rained in several weeks at the time of my ride, conditions were a tad sandy in places…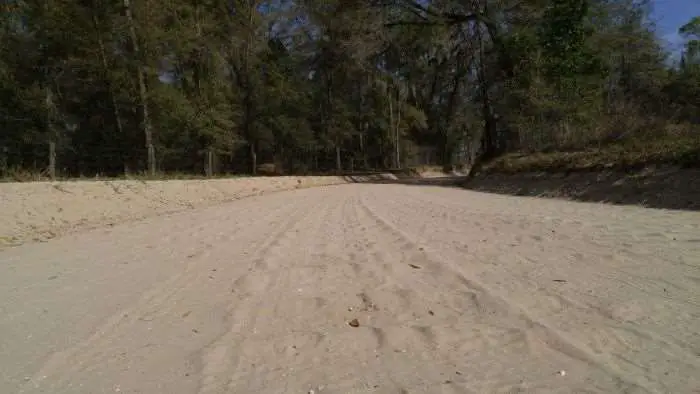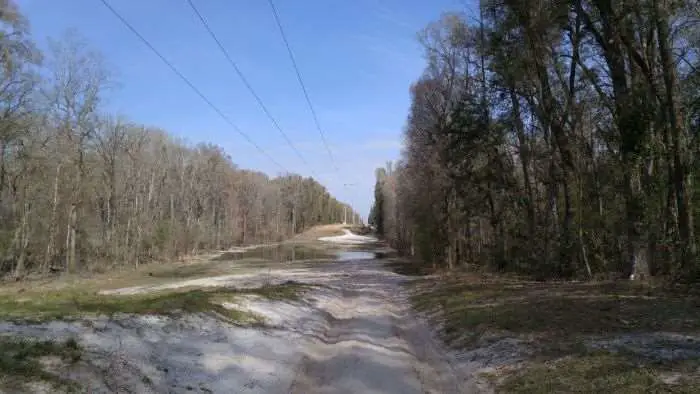 But one of my favorite sections of road was a total swamp. There was no hike-a-bike happening through the sector above…
As the miles / kilometres ticked over on the roads to Mayo, the heat began to increase. While it wasn't baking hot, the temperatures were enough to imbibe a sweaty glow and a steady drip of perspiration, running off the brim of my cycling cap.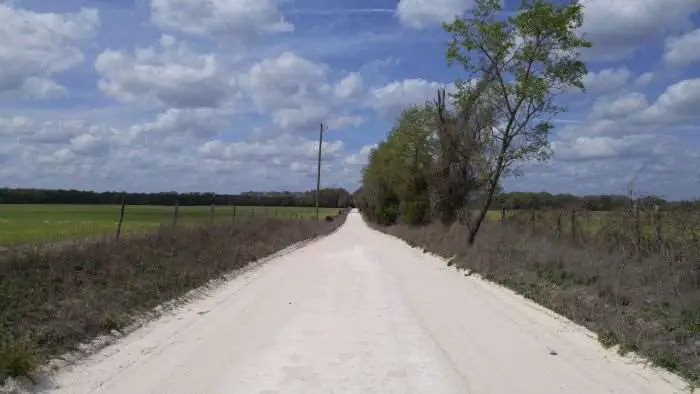 I wasn't going to repeat the same mistakes of a week earlier at the Dirt(y) Pecan ride. I made sure to hydrate regularly, and consumed an energy gel every 45 minutes. Likewise, my riding effort was measured; the wind wasn't helping my speed, but I focused on riding steadily without going into the red zone.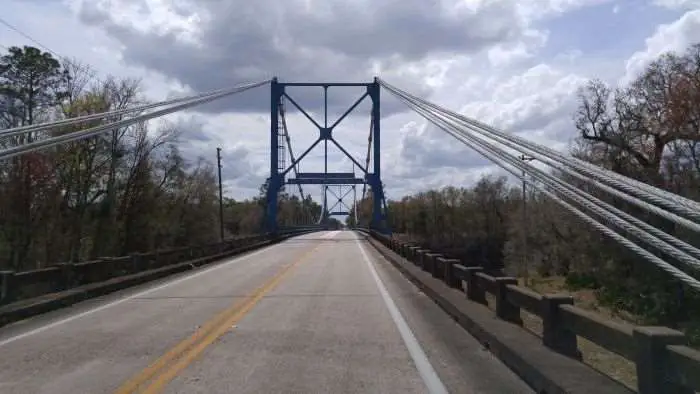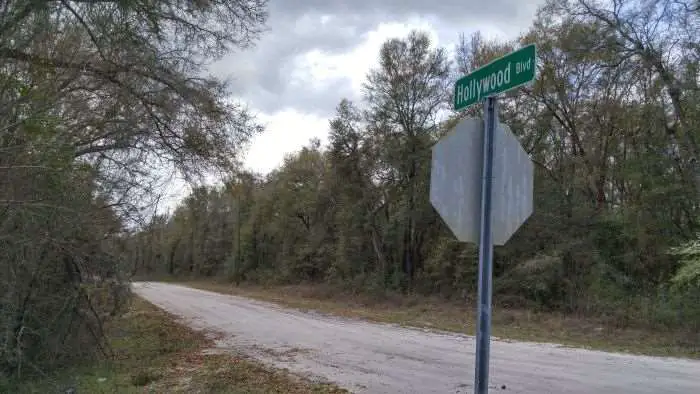 Reaching the town of Mayo, Florida approximately four hours after starting out, I was holding a steady average speed of around 17 – 18mph, or roughly 28km/hr if you prefer. Thus far, I was feeling pretty good.
At the planned convenience store stop in town, I took the opportunity to relax for about half an hour, and consume some solid food and reload the on-board water bottles. Dirty Kanza 200 is still a ways out, and I have no plans to rush my preparation or hurry about the place overtraining.
Loitering around the front of a convenience store in a quiet country town is the perfect place to meet interesting people – or draw attention to yourself – lycra and shaved legs covered in crap usually does that. Typically, most people are interested in you and your journey, and why the heck are you riding 125 miles around the middle of Florida?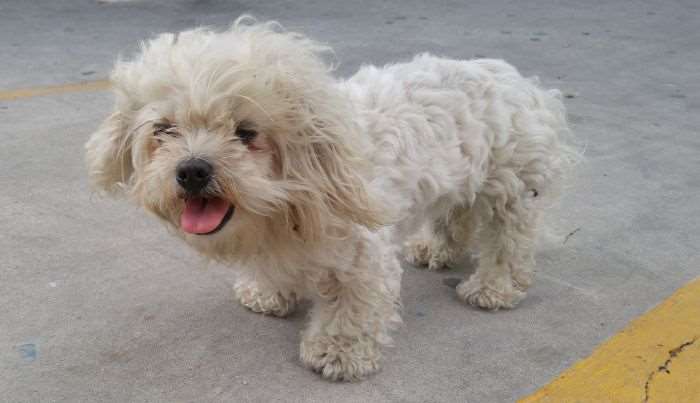 I drew the attention of an 80 something year old lady who collected small dogs, sections of sofas and other sundry bollocks in her golf cart. She was pleasant to chat to and kind enough to offer me a place to stay on her property; she was under the assumption I was bike packing 'cross the USA – I wish!
Half Way to Home
Departing Mayo, I felt refreshed and invigorated, and pressed on towards the next town along the course, Bell, Florida. Citing what my teammate K-Dogg had learned from his 150 mile experience at the Dirt(y) Pecan, I made to sure to mentally task myself with small goals over the course of the ride. Rather than thinking about how many miles remained overall, I would think about the ride to the next town, mentally dividing the effort into smaller chunks.
Unfortunately, much of the riding in the southerly direction was into a headwind. I don't ever plan rides based on wind direction, as there is nothing you can do about the wind at a ride or a race. Adding to the wind was the increased prevalence of the sandy roads, which hadn't seen rain in a while. The 40mm wide Maxxis Rambler tyres on the Bulls review bike were sinking – this is no reflection on the tyres as ANY 40mm wide tyre would be doing the same. The effort required to keep the bike moving while maintaining balance was really sapping my legs. In the case of mega sandy roads, wider is better, and I was yearning for my Monster CX bike with its 50mm tyres!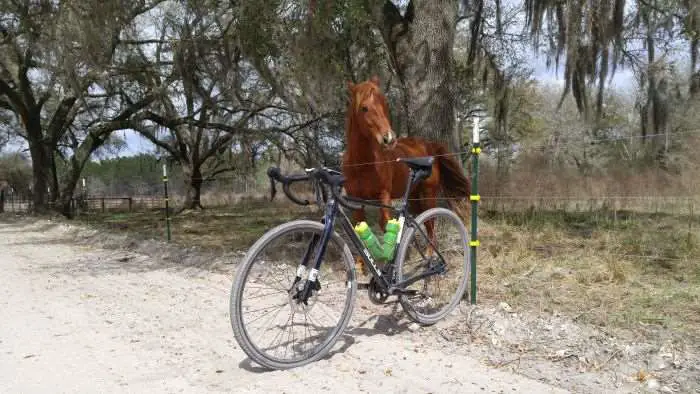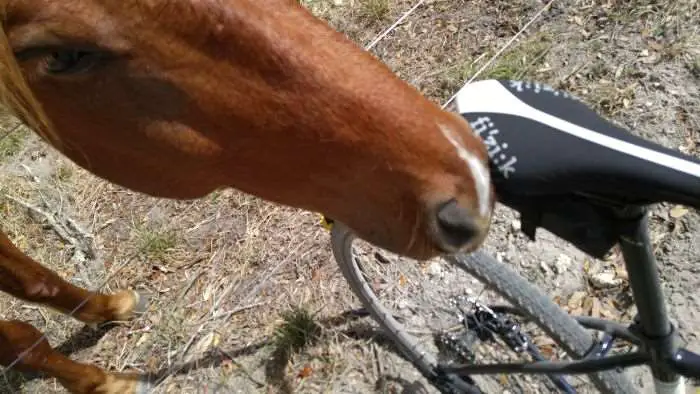 The segment to Bell, Florida was crushing my soul. An hour earlier I felt great, but now I was really beginning to hurt. The increased workload in the sand was pushing my heart rate high; I did my best to remain calm and think happy thoughts. Admittedly, I did curse several times to myself about the sand, and those vehicles who had driven these roads, helping to totally washboard the roads!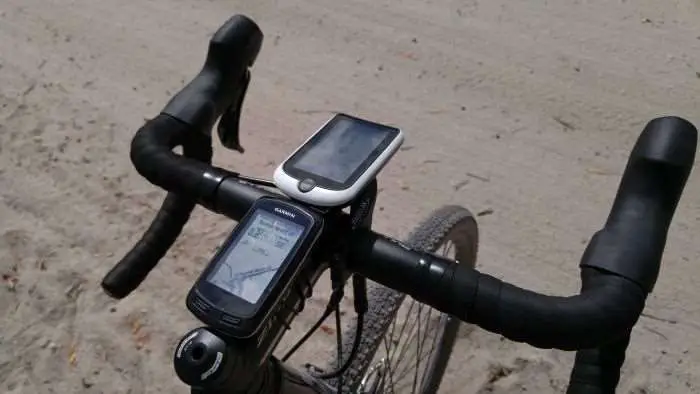 Hoping to arrive into Bell, Florida proper for hydration at the second and final store stop, I chanced upon a convenience store that was situated near the second crossing point of the Suwanee River. Almost out of fluid on the bike, the timing was perfect. Any later into the journey, and it is possible I may have cracked as I had done the week before. Not the best of hydration options, the Coke I chugged was like a second lease on life. I was ready to roll the final 27ish miles into High Springs.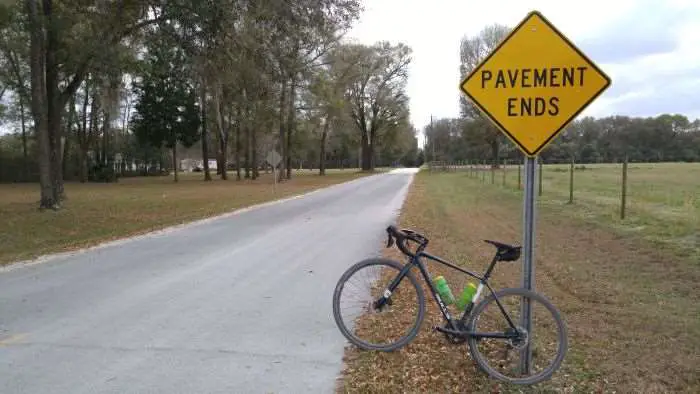 Those final miles were mostly east-bound. Breaking from history associated with riding in this area, I had a mostly tailwind for the final leg – brilliant! Boosted by the caffeine of the Coke and an energy gel, any of the petrol I had in the body tank was burned. On the outskirts of High Springs, friend and local cyclist, Mr Ryan Hausner, yelled rude words (of the encouraging type) in my direction as I rolled past his car. I could have used his encouragement earlier in the ride, but anything is better than nothing, right? 🙂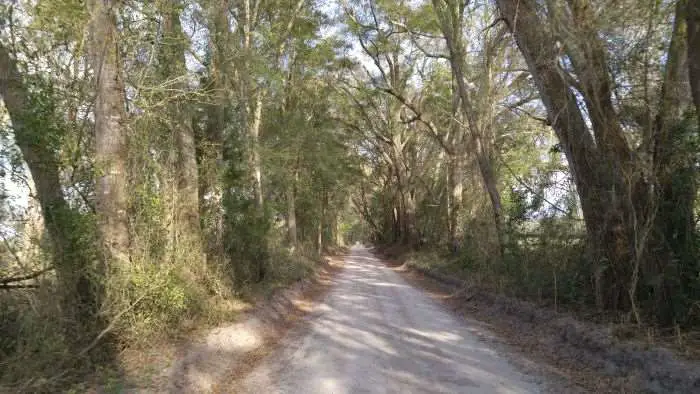 I arrived into High Springs with a riding time of just over eight hours for 125 miles / 200 kilometres. My ride time didn't set the world ablaze, but I was happy considering the tough course conditions. Additionally, my ride performance was vastly improved from the week before. Hopefully, things will continue to improve… stay tuned for future installments.
JOM's Strava Data for the Ride
Thanks for reading!