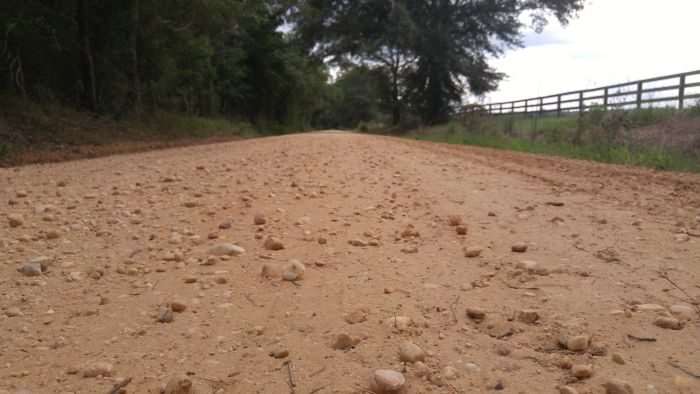 The areas of northwestern Florida, southwestern Georgia and southeastern Alabama have been on my ride exploration list for some time. Events such as the Dirty Pecan 150 and Spaghetti 100 traverse the roads close to Monticello and Tallahassee, the capital city of Florida, but I've often wondered about roads in the vicinity of the panhandle of Florida.
Weather forecast for the weekend of July 29th and 30th, 2017 in Gainesville, Florida was pretty ordinary. That's my USA home base these days. Saturday would mostly be rain free, but Sunday called for an all-day washout. I felt the call of the road less traveled! I made a last minute decision to split from my regular gig on Friday after work, drive a couple of hours north and west, and stay overnight in the town of Thomasville, Georgia. The plan was to wake up early, and ride a dirt and gravel loop close to Thomasville, or possibly drive a little further west to one I'd planned to start from Bainbridge, Georgia.
Saturday, June 29, 2017
Saturday morning, I woke early to an endless barrage of rain. I don't have screen captures of the storm bands, but imagine a crapload of rain heading from east to west, dousing much of the southeastern United States. I don't mind racing in the rain, but I wasn't too keen on riding in it for training, considering I'd left Gainesville to avoid it.
As a man of action versus a man of words (except for now, typing this), I decided to head north, beyond the reach of the relentless storms. Montgomery, Alabama, would be my improvised Saturday riding destination, about 200 miles northwest of Thomasville. Before heading out in the car, I hurriedly prepared a route using my tips from this article, and this article. My route would consist of 60 miles / 100 kilometres of hilly gravel roads beginning and ending near the town of Pine Level, Alabama. Pine Level is approximately 80 miles west of Waverly, Alabama, the host town of the Standard Deluxe Dirt Road Century. That is a fantastic event, featuring a huge network of almost traffic free dirt and gravel roads. I hoped for more of the same from Pine Level, Alabama.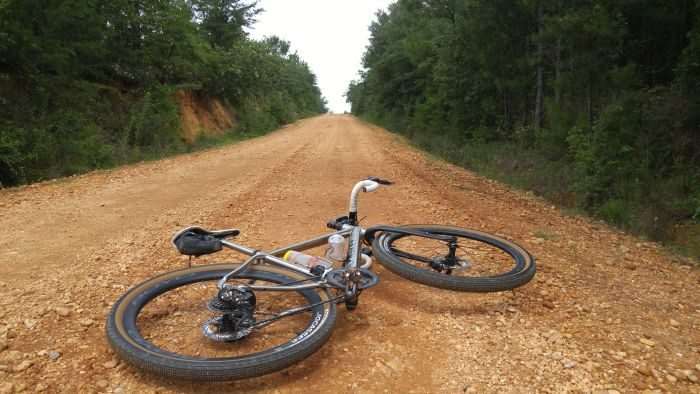 With a bit too much driving (car legs) in my system and an early start to the day, I wasn't exactly bounding with energy. I rolled out of Pine Level at around 11:15am aboard the Lynskey PRO GR 6/4 titanium gravel bike, a machine I am reviewing on behalf of Lynskey Performance. Also along for the ride was Boyd Cycling's new 650B Jocassee carbon gravel wheelset, and another new item, Panaracer's Gravelking SK tyres, in a wide 650B x 1.9″, inflated to a very comfy 25psi. Completing the wheelset was another new product by Boyd Cycling, the on-review Tickled Pink tyre sealant.
I rolled south from my start location along the short paved section of pavement known as US31. This led briefly to Autauga County Road 40, which turned right just over mile / 1.6kms into the course, onto the first dirt and gravel road of the day. An immediate downhill, yes! Ruh roh! Now comes a short, sharp little bugger of a climb, and I'm a wee bit overgeared.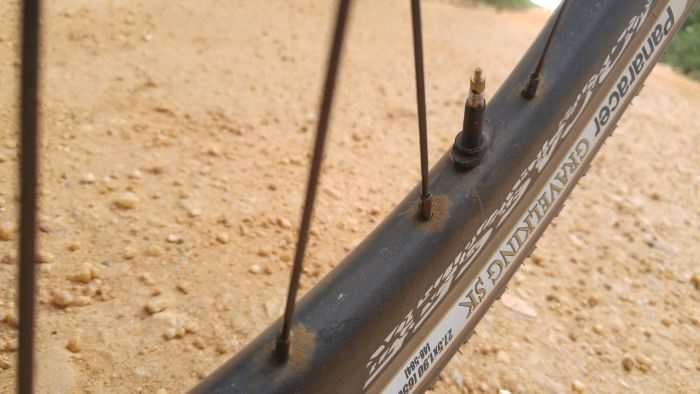 The Lynskey PRO GR received a hand-me-down groupset from the last Lynskey gravel bike I reviewed, the GR250. Chainrings are standard cyclocross affair at 46 / 36 on a Shimano Ultegra crankset with an 11-32 cassette on the rear wheel. A 34 tooth small chainring can make all of the difference… I regretted not following up with that order for a 34 tooth small chainring somewhere on that first steep hill. Remember trendsetters, 36 x 32 may sound like a smallish low gear, but when you've got tallish gravel tyres, all of a sudden, that gear isn't so small. Break out the Sheldon Brown Gear Calculator if you have doubts!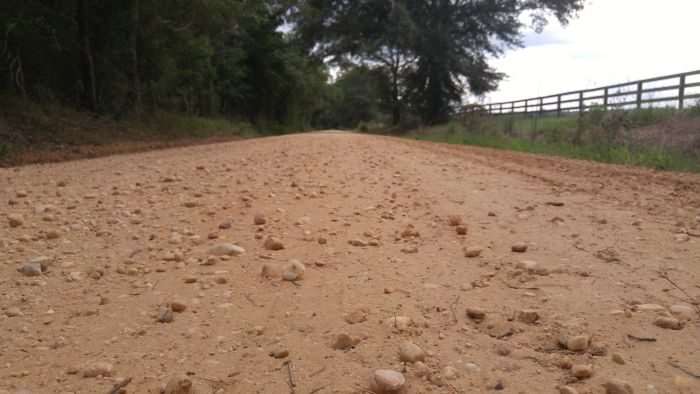 The endless hills and cruisey pace up and down them set the tone for the day. The heat was on, but skies were partly cloudy, saving me from a complete and utter roasting.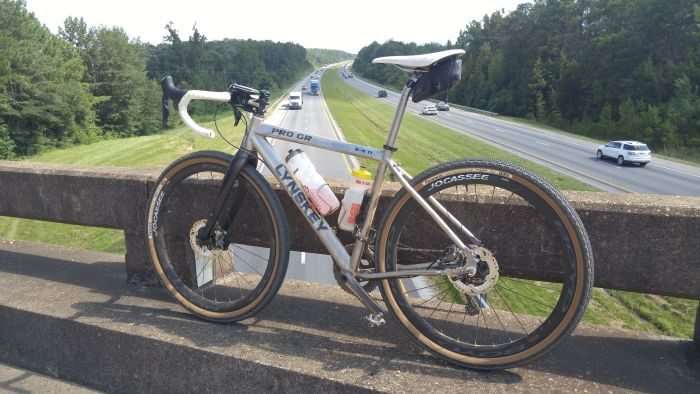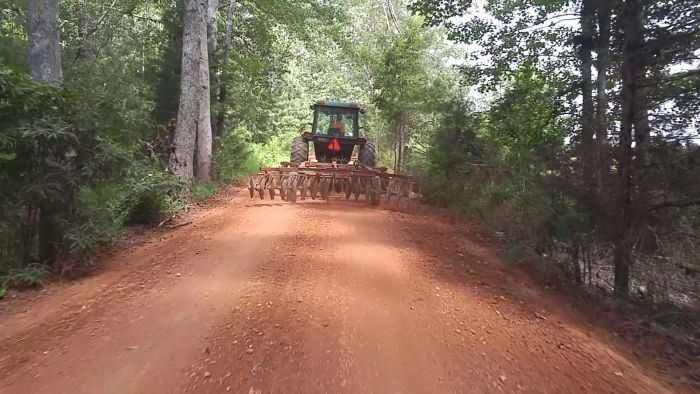 Below, a series of sweeping left-hand turns.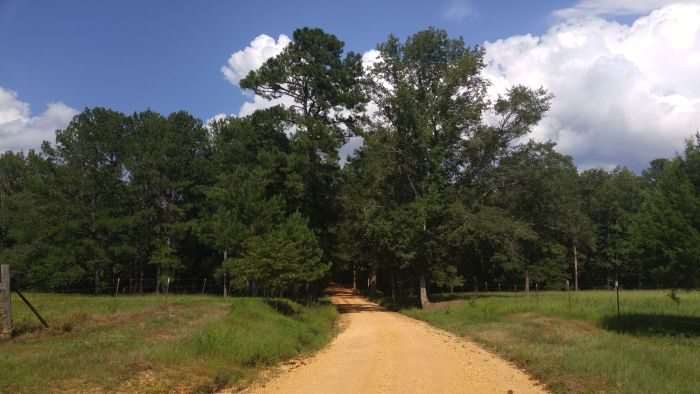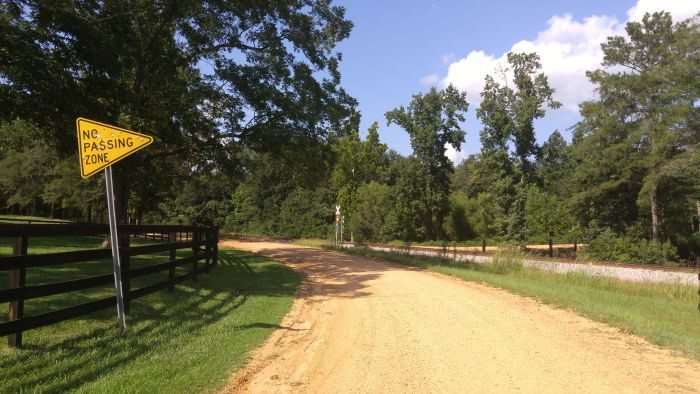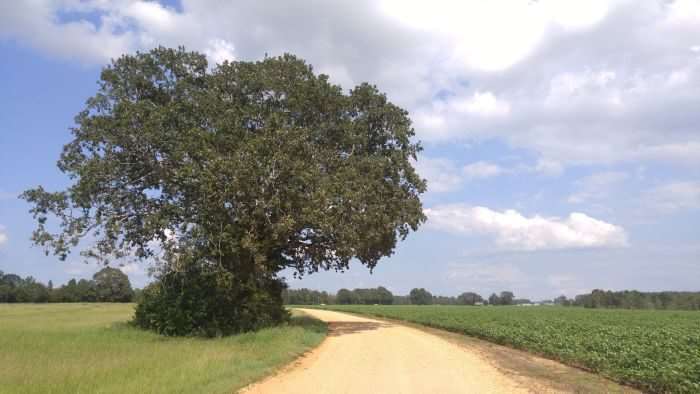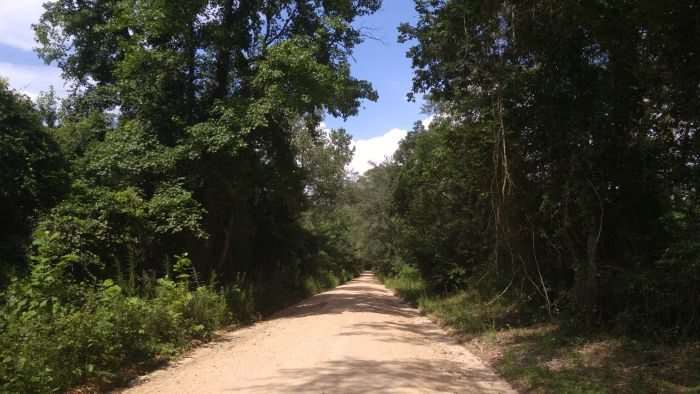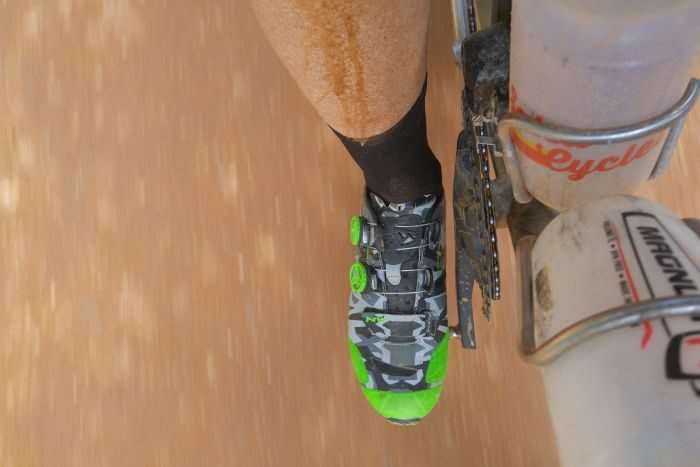 Above, a mix of Alabama red dirt and perspiration. Another good reason to keep your legs shaved lads… makes for easy cleanup and looking good

The shoes in the photo are Northwave's Extreme XC model, currently under review, in bad-ass camo.
In summary, a fantastic ride, and an area I have only scratched the surface on. Because of my late start, I had to keep the exploring to a minimum and save something in my legs for Sunday's ride. I will return!
Strava Data from the Pine Level Ride
Sunday, June 30, 2017
Next stop in my tour of southeastern Alabama / northwestern Florida was the town of Dothan, Alabama. Sadly, I didn't arrive in time nor leave enough time to explore the town proper. Rather, I arrived at my hotel on Saturday evening, gnoshed on some food, and attempted to cram a decent amount of sleep in preparation for a 100+ mile gravel ride the next morning.
This ride would be the Queen ride of the weekend and was named as such – The Floribama 100+ Miler Dirt and Gravel Ride. It began at the Florida Welcome Centre (Center if you're Americano) on the south side lane of 231.
Ride out of the parking lot, head north towards the border, a mere hundred metres or so away, and snap the first obligatory photo of the day! There would be heaps of photos on this day…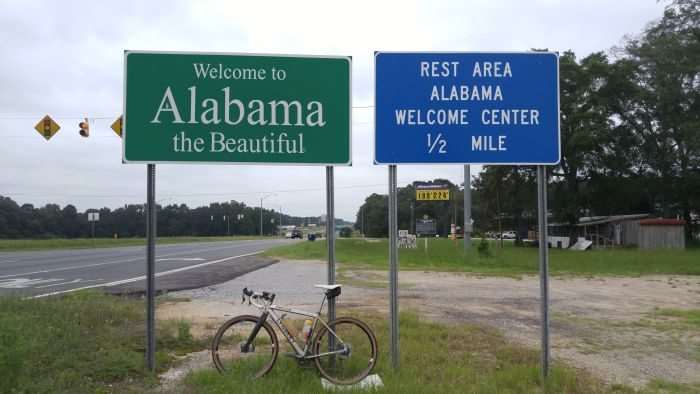 Photo session one of many over, I climbed aboard the Lynskey and headed northeast and over the border, towards a spot on the map known as Garretts Crossroads, and the first of many dirt and gravel roads for the day.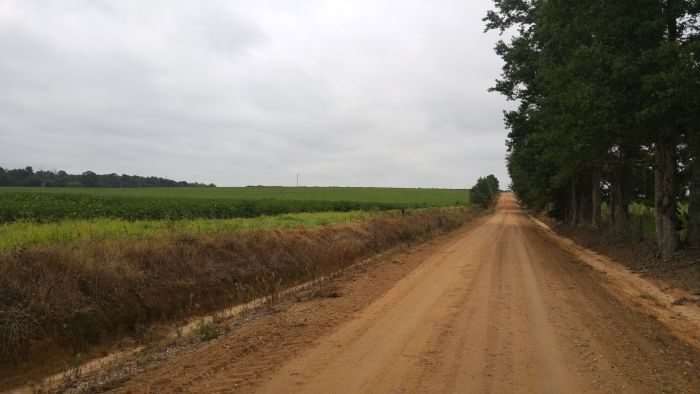 It quickly became apparent this would be a long day. While I had escaped a Saturday rain dousing, the areas around Dothan, Alabama had not, and the roads were a wee bit sticky, and quite sandy in places.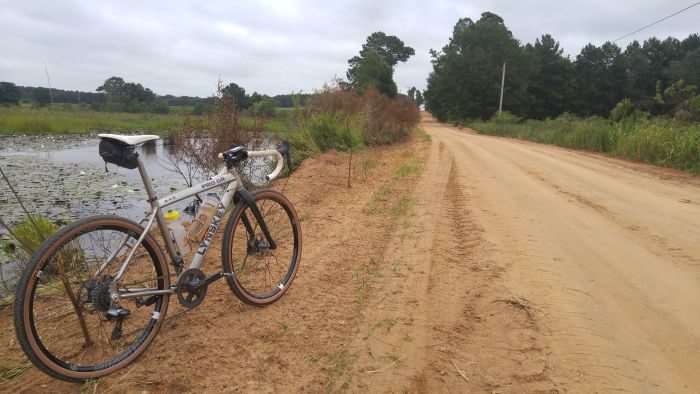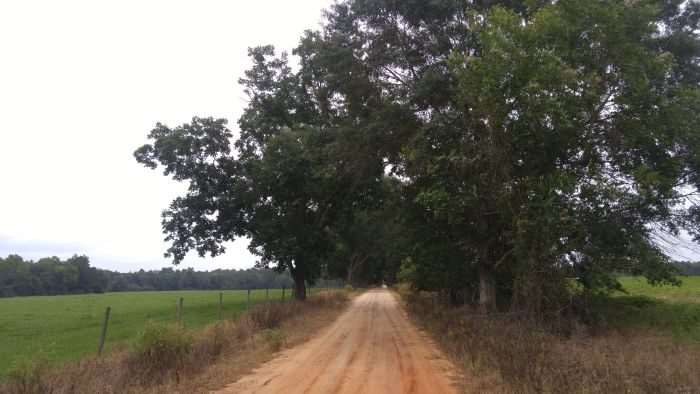 The earlier rain had also brought lower temperatures and overcast skies, although the air was very humid. Because I had no tribal knowledge of this area, the Floribama ride would be another cruisey affair, mostly taking photos, riding a comfortable and relaxing pace – and conserving fluids on the bike. I don't carry a Camelbak and the Lynskey has limited room on board for liquids, unless you roll with the Wolftooth B-Rad system (mistakenly left at home).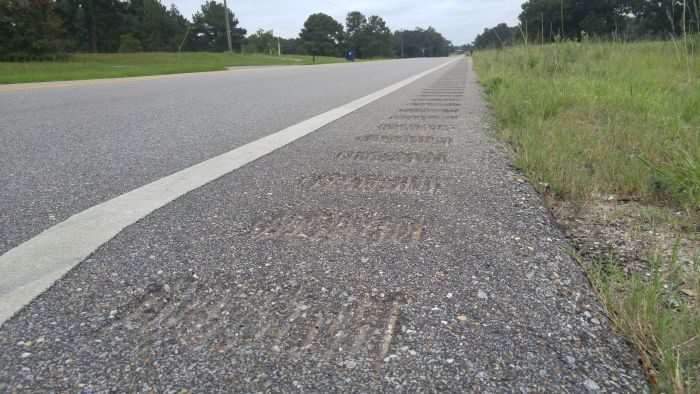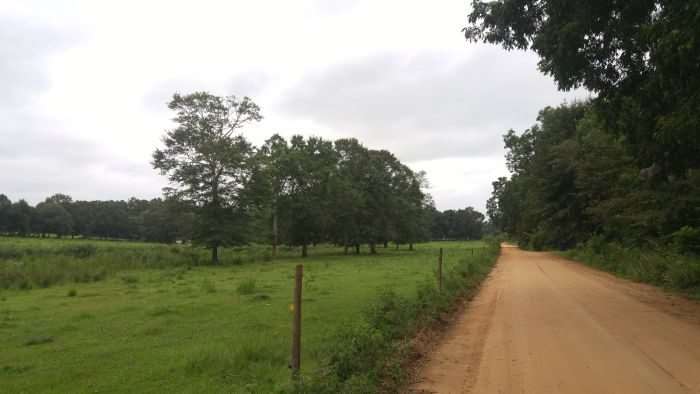 The minor inconveniences of weather paled into insignificance with the scenery and almost nil auto traffic on these roads. This is what I'm talking about – Alabama, a little-known gravel cycling paradise!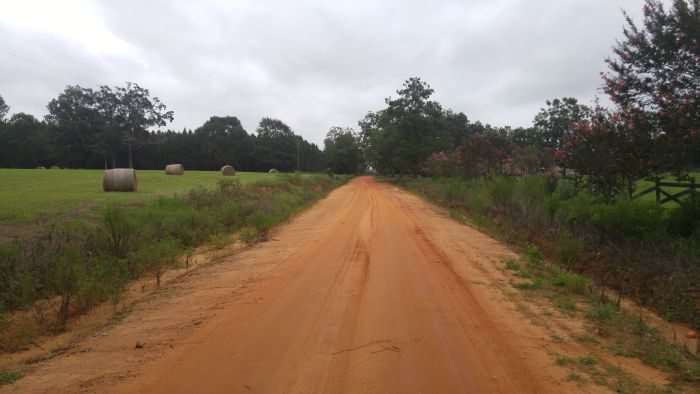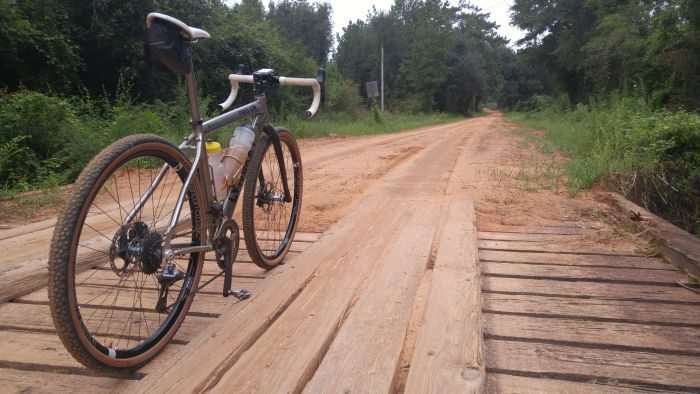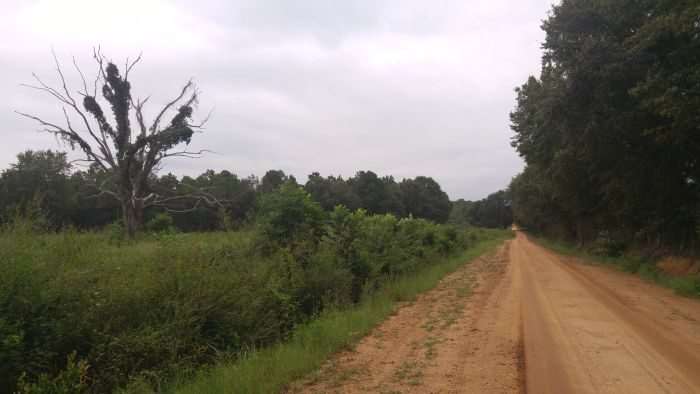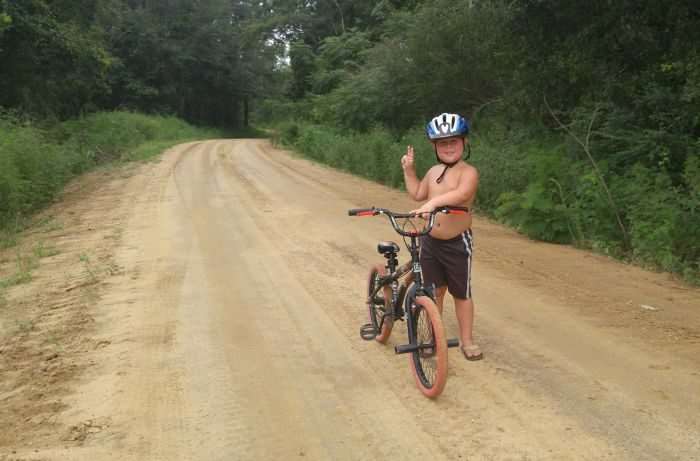 Above is a young lad who is a Gravel Cyclist in the making. He was enjoying a ride with his mum, not in the photo. Note his wide tyres, perfect for crushing these road surfaces! His dress code was pretty lean, but it was rather humid. Safety first with the helmet, nicely done lad!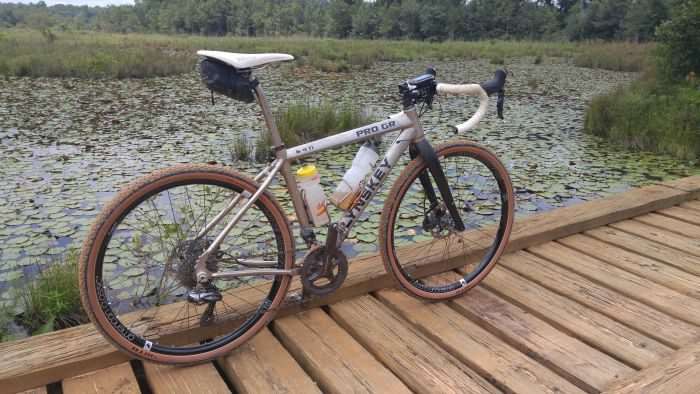 The observant trendsetters who read this article will note a change of equipment on the Lynskey PRO GR for this ride. Namely a wheel and tyre swap – American Classic Wide Lightning 650B wheels and WTB's new Resolute 42 tyre, which was proving to be absolutely spot on for the road conditions. Suffice to say, a swell review of this tyre will follow soon.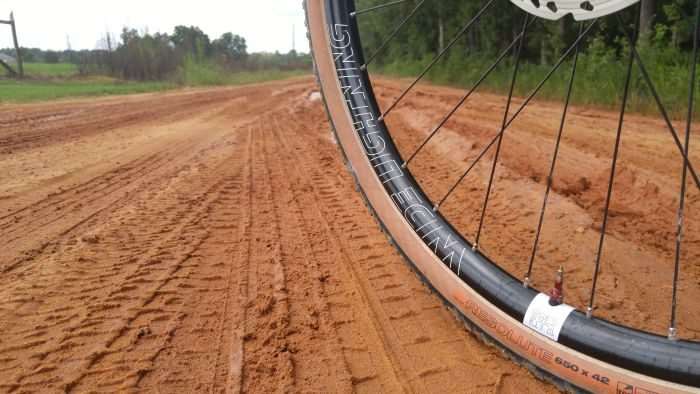 Above, up close with the sticky conditions.
Equines on the Road – Keep it Safe
At some point in time during a gravel road ride, you will encounter horses and their riders. Not all horses have seen a human astride a bicycle; such a sight can have a horse feeling uncomfortable and nervous.
This was the case when I encountered a group of five horses and their riders, out for a leisurely Sunday stroll.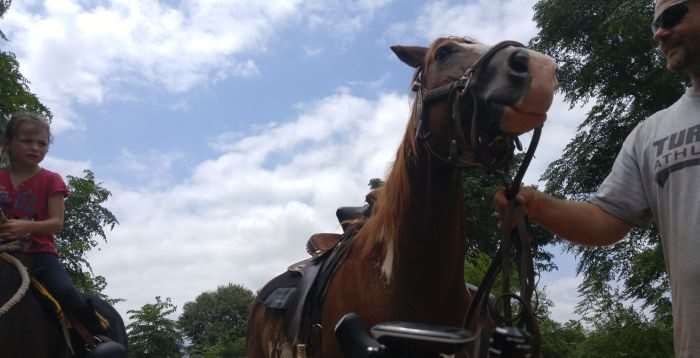 The lead horse, pictured above, because very uneasy when she spotted me rolling along approximately 100 metres in the distance. I've ridden horses in the past, and knew it was important to dismount and slowly walk my bicycle towards the herd.
Her ears may be pinned back in the photo above, but after she checked out the bicycle and gave it the once over, her approval was given to the rest of the herd… who all took turns examining the Lynskey up close.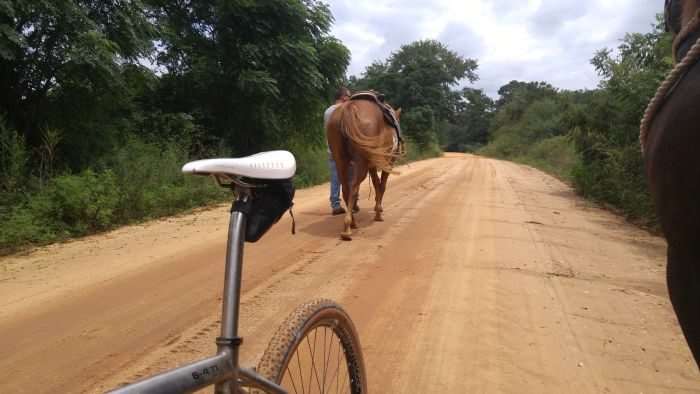 Keep it safe out there. Equines and their riders are our friends, and nobody wants to spook a horse, or see a rider thrown off. It's a long way down, much further than a gravel bike!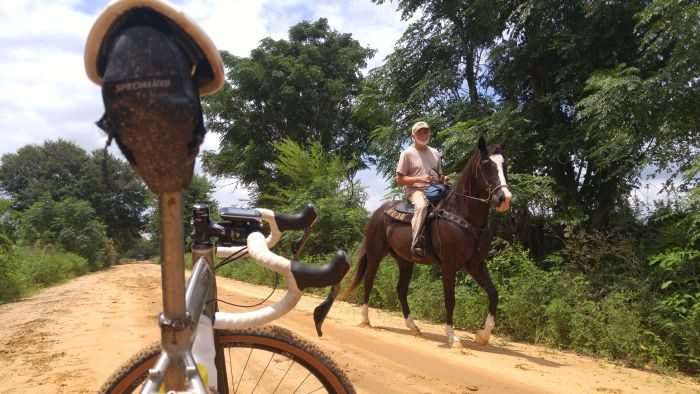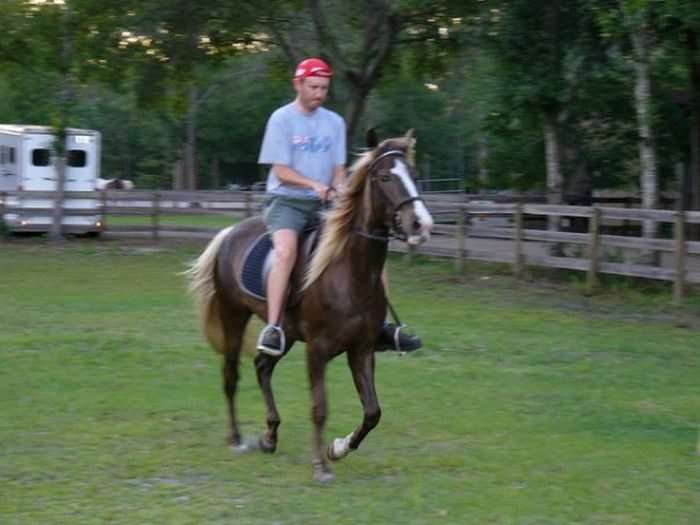 Moving along… approximately 65 miles / 102 kilometres into the course, I came upon Slocomb, Alabama, the major refueling point of the ride. The Sun Valley Market and Deli was a fine store, but sadly, due to county regulations on a Sunday, beer was not for sale. I could have murdered a tallboy of cheap beer on this hot afternoon!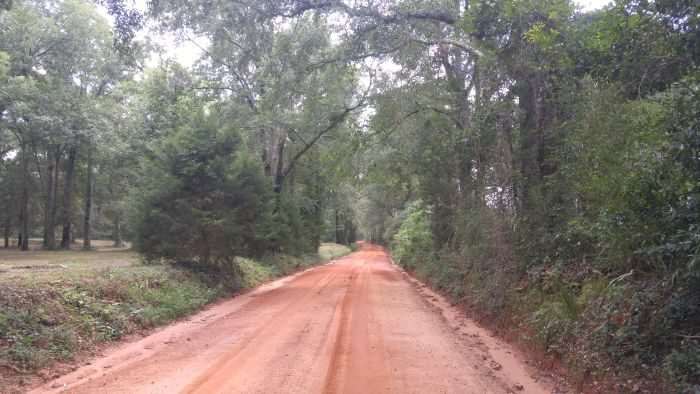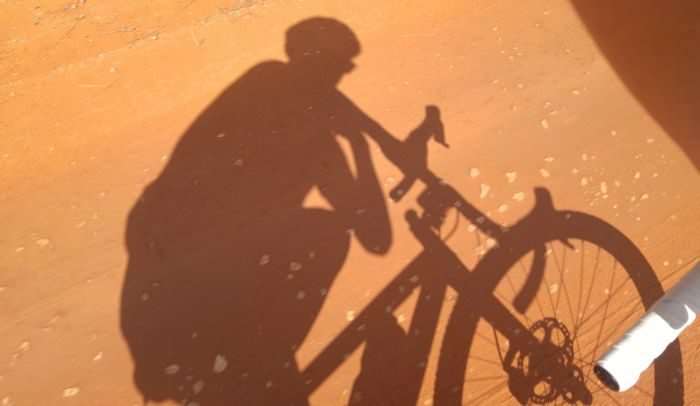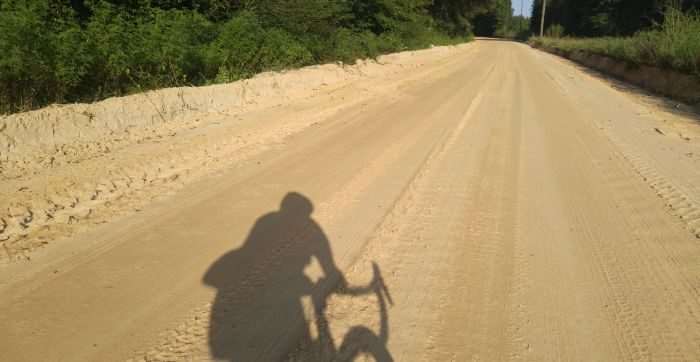 Above, warm temperatures in the late afternoon meant the air conditioning was running on max. Translated, jersey unzipped all the way, flapping in the breeze. Not aero, but very cool.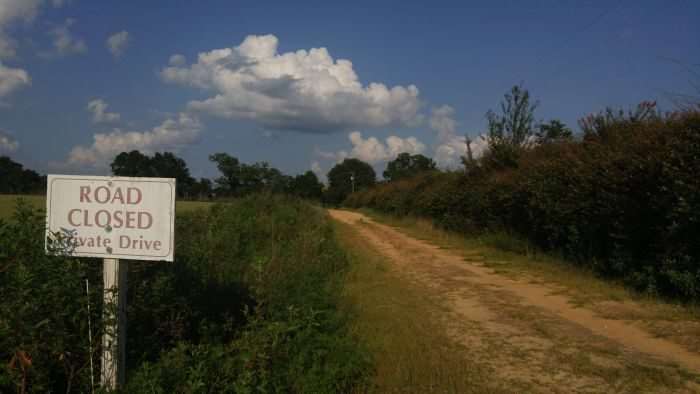 Above, plan for the unexpected. What appears to be a legitimate road on satellite view is now a private drive, closed off by a high fence. This was a case of scroogled by Google.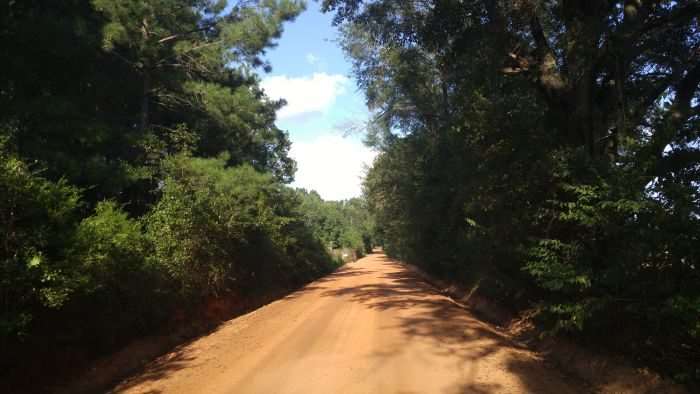 No speed records were set on this ride, but it was another great riding experience. Unfortunately, I encountered about 30 – 40 loose dogs along the route. Mostly, they were owned by irresponsible owners who didn't fence them in and allowed them to roam free. While I have no fear of dogs on the loose, some cyclists do. I'm not here to offer advice on how to handle an aggressive dog, but a stern voice goes a long way to sending them home.
I plan on returning to Alabama in the near future with some of my Gravel Cyclist teammates in tow. Ordinarily, they like me to do the scouting, so they can enjoy the benefit of a perfect route, down only the most pleasant of roads

It also pays to scout the convenience stores for the finest of bathroom facilities, and access to serviettes, moist towelettes, and tea and crumpets – for the most discerning of gentlemanly Gravel Cyclists. Or in reality land, access to cheap sodas and associated grub.
For those so inclined, my Strava ride data from the Floribama dirt and gravel road ride.
Thanks for reading!