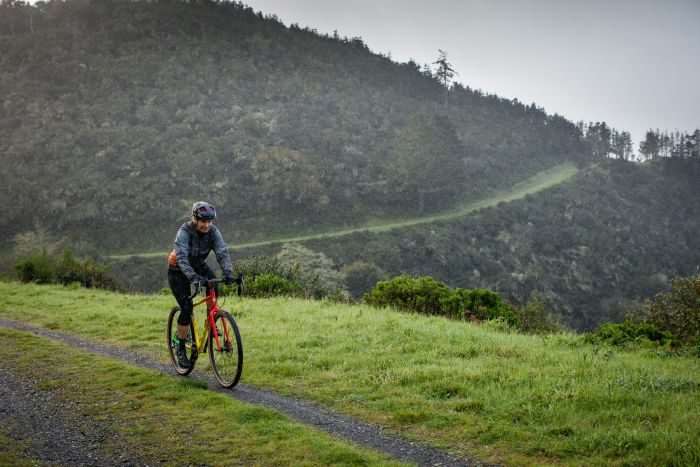 WTB Brings All-Weather Design to Gravel Market with Resolute 42 Tire
WTB has taken a new approach to tubeless gravel tread patterns with the all-weather Resolute 42 tire in 650b and 700c wheel sizes. The Resolute 42 tire is intended to address all-weather needs by providing foul weather clearance while still retaining a fast and efficient feel for harder surfaces.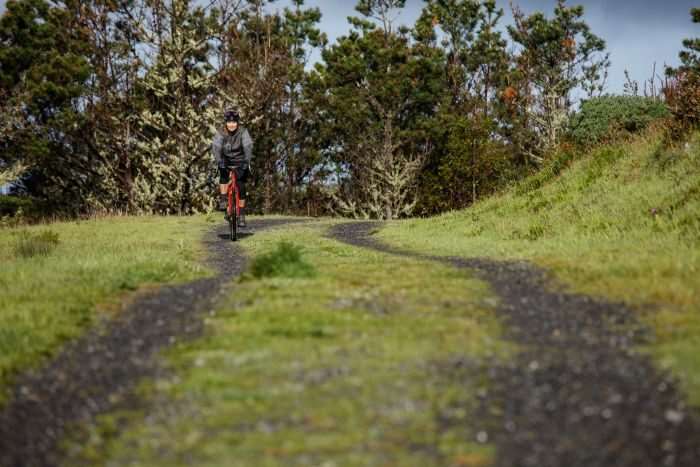 "This tire was particularly challenging to develop," stated Evan Smith, WTB's manager of new product development. "Conflicting design elements were asked of it – it had to be fast, had to be light, had to resist flexing on harder surfaces and pavement, yet it still had to clear muck like a true all-weather tire," explained Smith. "Not easy, but I'm pleased with the outcome."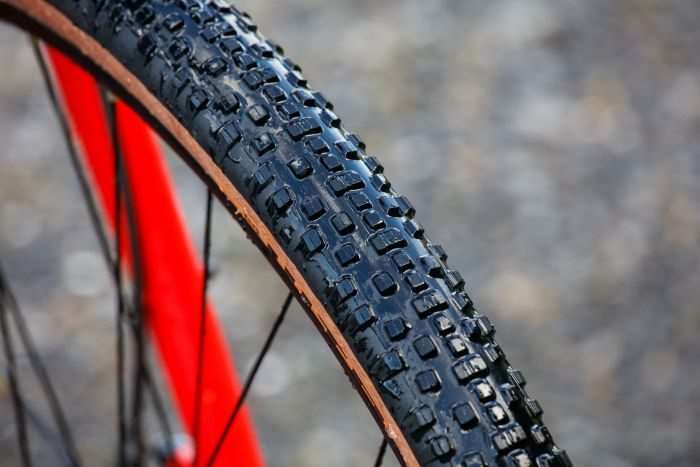 The Resolute 42 uses small, square-shaped blocks to create a 1-2-1-2 centerline tread that is more tightly spaced. Slightly offset and openly spaced intermediate blocks provide a consistent transition area that provides ample support while still allowing mud evacuation.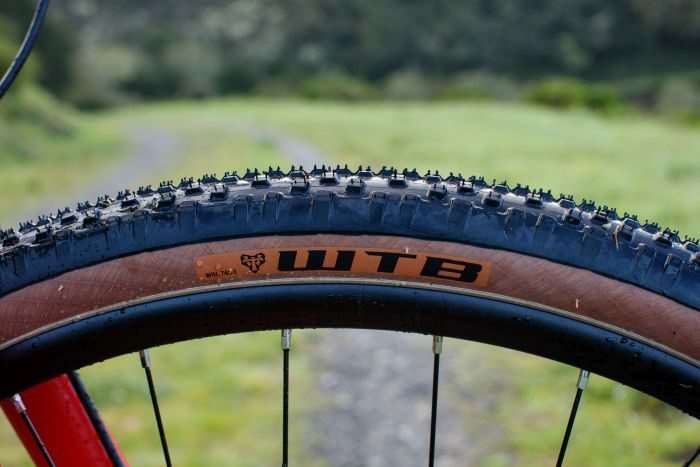 Buttressed side knobs are angled and occur in pairings to further aid in shedding muck while an additional layer of rubber connects their bases to assist in stability and guard against abrasion. The Resolute 42 tire was designed around a 23mm inner rim width to ensure an optimal tread profile on a rim that would provide ample volume.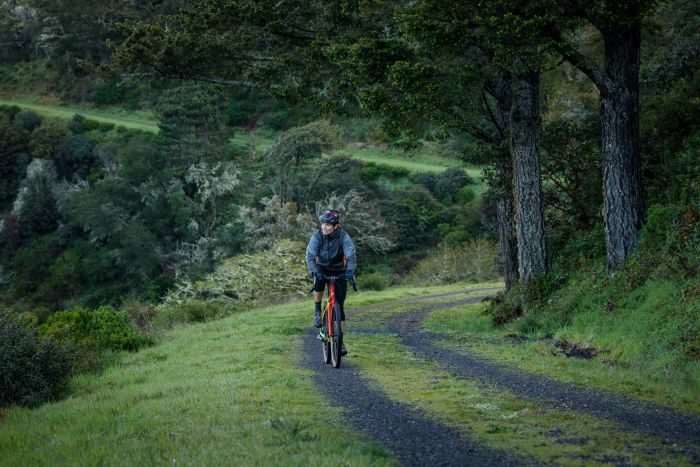 "There has been a bit of a disconnect between the marketed application of gravel bikes and the tread patterns available to them," stated Will Ritchie, WTB's drop bar category manager.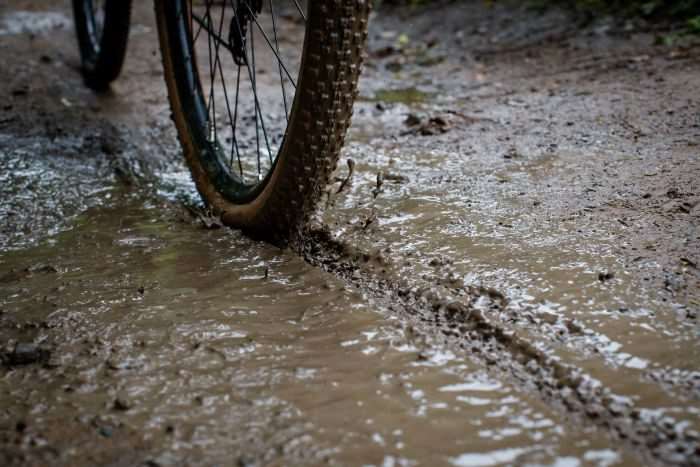 "Gravel bikes are asked to ride through it all, conquer any surface. If it starts raining, keep riding, if it's dry, ride through that too – go on road, go off road, do it all. A year round tire is needed, something efficient, but something that can still deal with rain and mud. The Resolute 42 was designed from the ground up to be that do-it-all tire."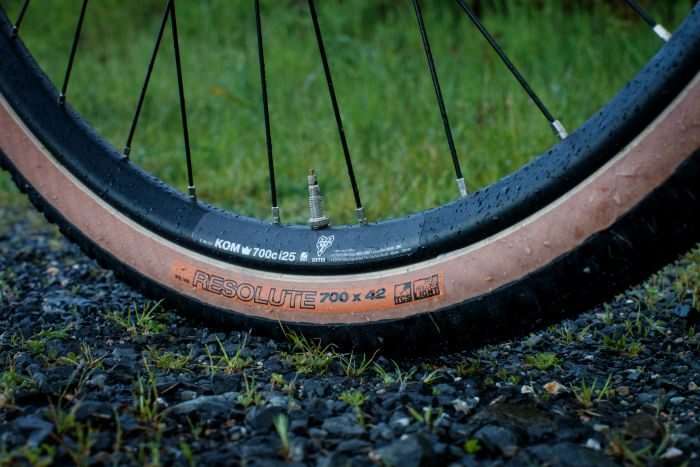 Resolute 42 tires employ WTB's sealant-optimized Lightweight Casing, and are available in tan sidewall versions only. Resolute 650 x 42 TCS Light tires have pre-production weights of 442g while 700c versions tip the scales at 468g. Resolute 650 & 700 x 42 TCS Light tires retail for $51.95 and $54.95 respectively and are currently in stock and shipping from WTB.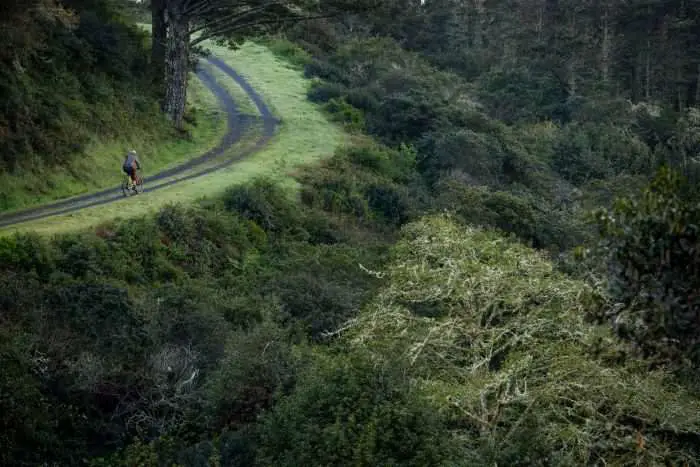 About TCS
WTB's proprietary sealant tubeless system, TCS (Tubeless Compatible System,) revolutionized rims and tires in 2009 when combining ETRTO, ISO, and UST standards with light tubeless rotational weights. Never before had a standards-based tubeless system weighed so little. Certified as the first sealant-based tires for the UST system in 2012 by Mavic, TCS continues to push the boundaries of what's possible through purpose-built tires and rims tailor-made for every discipline of cycling.
Review Samples
WTB is kindly sending samples of the Resolute 42 in 650b and 700c for review. When ready, our combination review will be posted here and with our friends at BikeRumor.com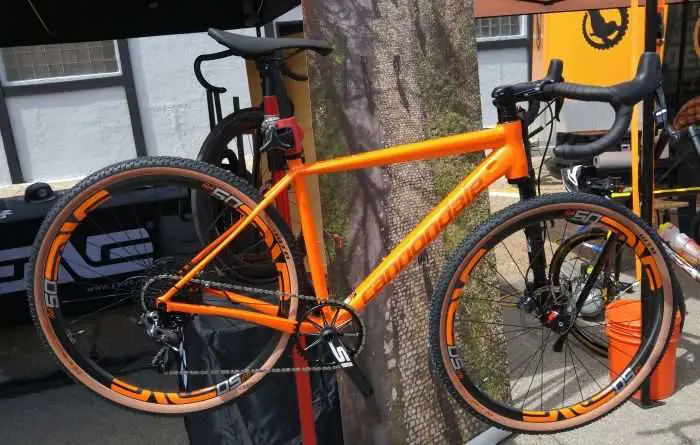 Pictured above in plain sight at the 2017 Dirty Kanza 200 expo, Enve displayed a Cannondale Slate fitted with 650b Enve wheels, and the WTB Resolute 42's in 650b.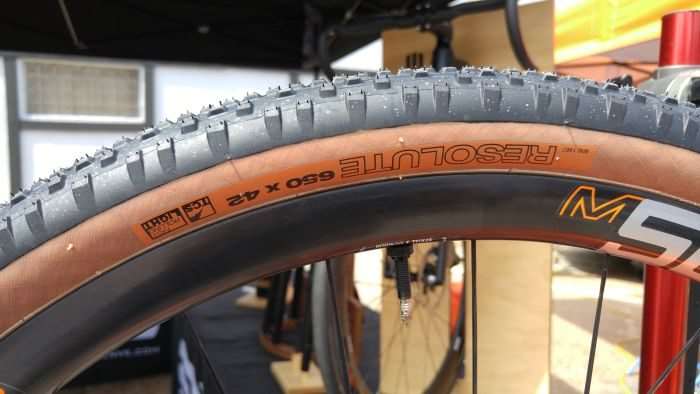 We were respectfully asked to embargo these photos until June 15, 2017, 8am PST.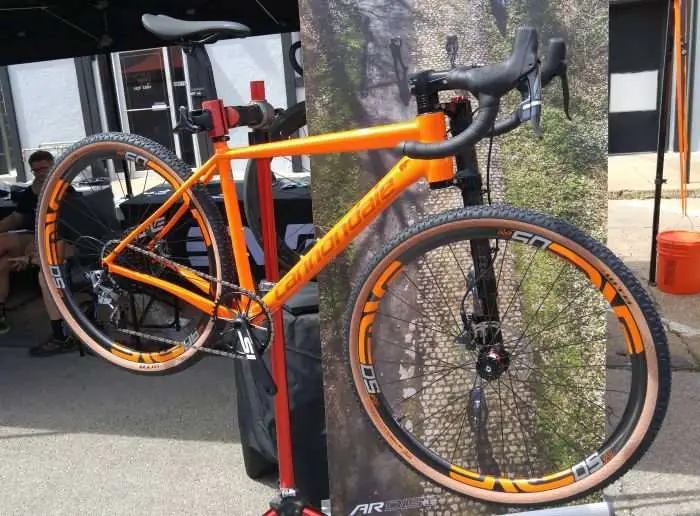 Watch this space for more on these tyres, and our upcoming review of the WTB Byway tyre.