In our original post Attempting the "Impossible", we demonstrated it was possible to take a medium cage rear derailleur, in our case a Shimano Ultegra Di2 6870 GS 11 speed unit, and use it successfully with a 40 tooth rear cog – 8 teeth above the manufacturer's recommendation. This was followed up by a reader contribution from Thomas Aceves, who converted a Shimano 105 rear derailleur on the cheap, to shift a 40 tooth cog.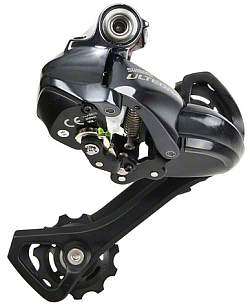 Our original Di2 configuration was tested on JOM's Monster CX rig, which in reality is a Lynskey titanium mountain bike frame with road drop handlebars. What we didn't think about, was the rear derailleur hanger on this bike was slightly longer when compared to your usual road or cyclocross frameset.
Why would this be a problem?
It became a problem when we attempted to use a Shimano XTR 11 speed M9000 cassette, the 11-40 version, with Dr. Pain's Monster CX bicycle – a custom Quiring frameset equipped with a standard road length rear derailleur dropout. Front chainrings are 48 / 34.
No matter how we configured the rear derailleur B-screw; screwed all the way in, reversed, or a longer than standard B-screw, we simply could not prevent the largest 40 tooth cog on the cassette from making contact with the top rear derailleur pulley. Obviously this would not do.

Lindarets RoadLink to the Rescue!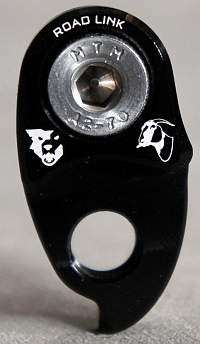 You're probably asking yourself – what the hell is a Lindarets RoadLink? Simply put, this little gadget allows the use of wide-range cassettes with Shimano ten and eleven speed road drivetrains.
The RoadLink effectively lengthens the rear dropout, providing ample space for a derailleur to shift to cogs up to 40 teeth in size – on a road bike – or in our case, a custom Monster CX bike. Brilliant!
Lindarets provides detailed online instructions of the installation process. The RoadLink didn't quite fit into our existing replaceable dropout hanger, but a bit of handiwork with a file corrected that issue.
We shared our findings with Lindarets, who are likely to make a tweak to future iterations of the RoadLink. Lindarets / Wolf Tooth based their design off Shimano's specifications as you would expect – but sometimes, there are grey areas not documented. That's where tinkering from the likes of the Gravel Cyclist crew come in handy

So, does the RoadLink deliver as promised?
We ran the RoadLink through its paces with an XTR M9000 11-40 cassette, and an Ultegra 11-25 cassette – in both scenarios, absolutely perfect shifting with a double chainring, 48 / 34 rings. We successfully cross chained from the 48 tooth front chainring to the 36 tooth cog on the rear. We wouldn't recommend using the 48 / 40 combination, but suspect a 46 tooth front chainring would pair just fine with a 40 tooth cog.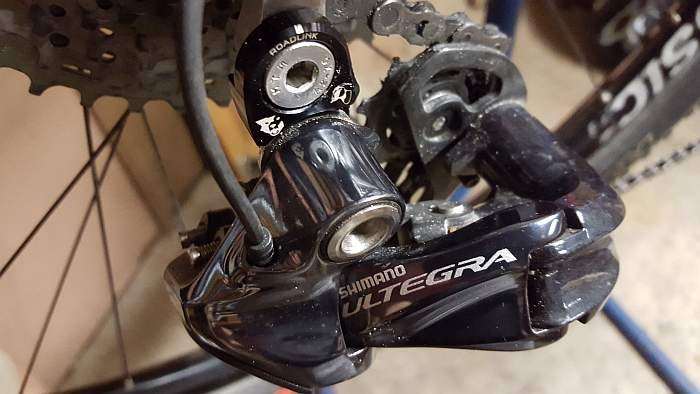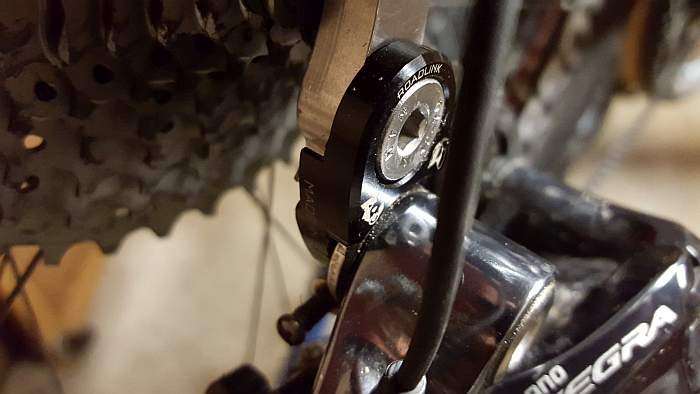 Per Lindarets compatibility notes, an 11-40 cassette is only supported using a single chainring configuration. We have proved otherwise. However, in no way are we condoning our actions, so please don't blame us if you experience an equipment breakage! Don't forget, you will need a longer chain. We removed one link from a new chain for perfect sizing.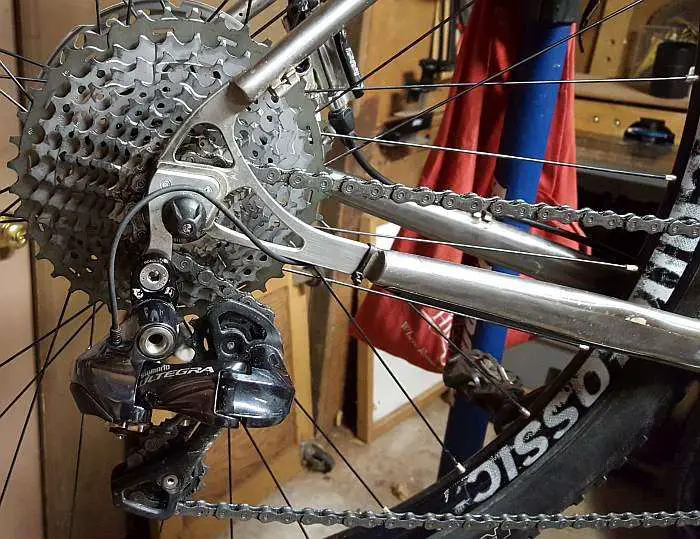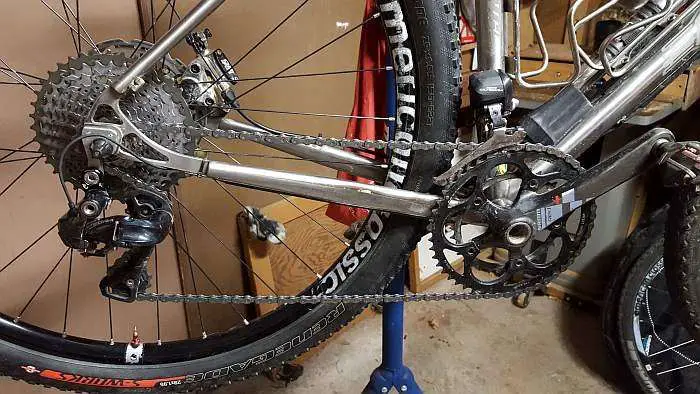 As proof of our tinkering, please watch the short video below.
RoadLink is a fantastic product, USA made!, and solves a real problem – even if it is a first world problem 🙂 The Lindarets RoadLink is highly recommended!