F3 Cycling isn't a household name, but was founded by a trio of avid cyclists who like many of us, spent a lot of time training and racing together. Consequently, a friendship formed that resulted in a collaboration to create solutions to problems, in the form of innovative products to benefit cyclists.
Circa 2019, most cyclists, no matter the type of bike they ride, tote around a GPS navigation device or smartphone. The market has seen a ton of third-party mounts developed to carry these gadgets on one's bike, but F3 Cycling believes what's currently available, falls short of the mark. Thus, the crew at F3 Cycling attempts to solve this problem with a number of mount solutions.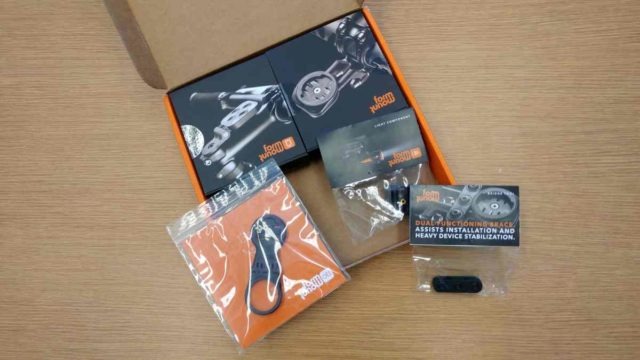 The FormMount
F3 consider this offering to be the "most adaptable cycling component ever created"… "a mount like no other".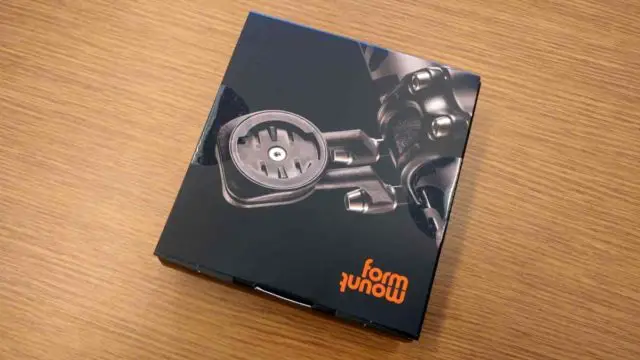 In a nutshell, the FormMount is a modular mounting system for GPS computers, cameras and lights. "The marvel of FormMount's direct stem integration is adjustable arms that give the ability to fit virtually any 4 bolt stem in 5 different mounting positions." The patented design is licensed to Lezyne for their Direct X-Lock Mount System, but meant for different GPS units.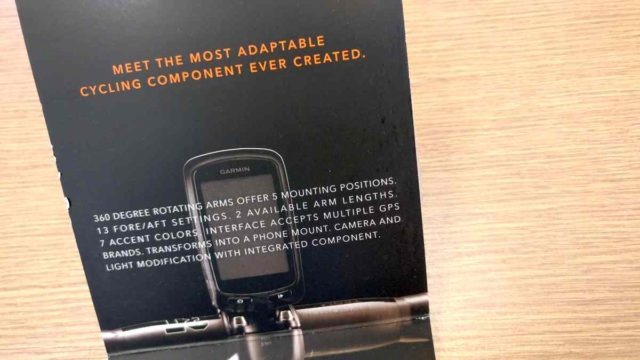 I ride a lot of dirt and gravel roads and shoot videos of my experiences. My handlebar at events such as Dirty Kanza 200 often resembles a jungle gym, so any chance to reduce some of the handlebar clutter and spread is always a good thing.

Pictured above is the Light / Camera mount, more on that further down. Image provided by F3 Cycling.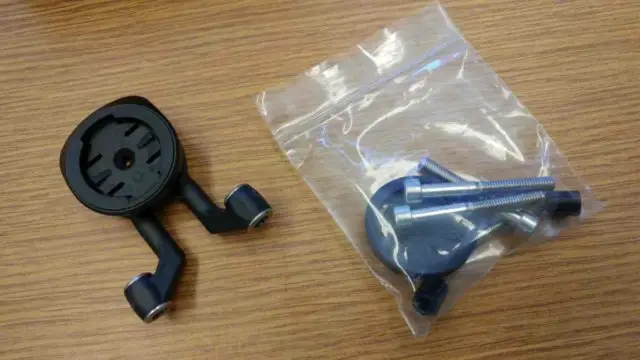 To deem a relatively simple cycling gadget as user-friendly, I typically eschew RTFM… aka read the f'n manual, because I hope that common sense and intuitive design will help during installation.
But first, the obligatory gram scale photo: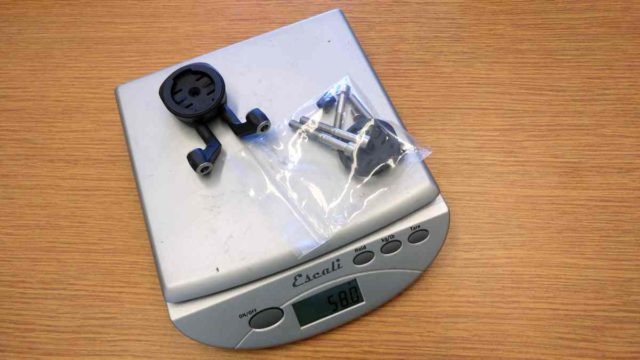 58 grams with all of the fittings for Wahoo and Garmin (only one pair of bolts is required for the installation, more info below). Configured for Garmin or Wahoo, you're looking at about 44 grams added to your bike. To save further weight, you can purchase titanium bolts from F3 Cycling.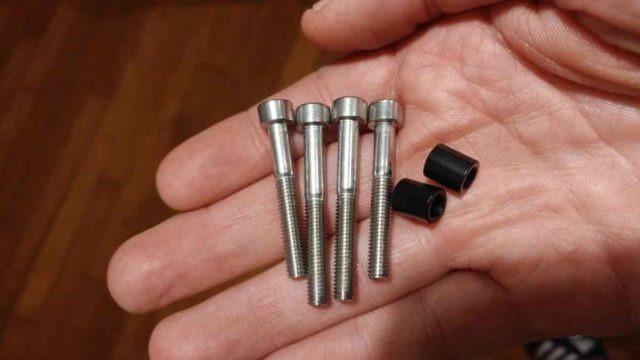 Pictured above are the steel fixing bolts in two lengths and required spacers. Only one pair is required for the installation and you'll need to choose the right length for your stem. In my case, I required the longer of the two bolt sizes.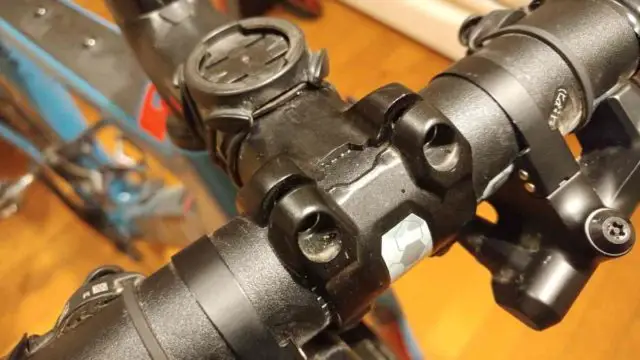 Above, the PRO Discover stem bolts have been removed. Observant types will note I've chosen to install the FormMount at the highest point of the stem, mostly because I'll be using a Garmin 1030 for this review. Garmin 1030's are lengthy and not a svelte device but they are good for those of us with less than perfect eyesight. Bonus observation points for spotting the Shimano GRX parts and Garmin mount lashed to the stem.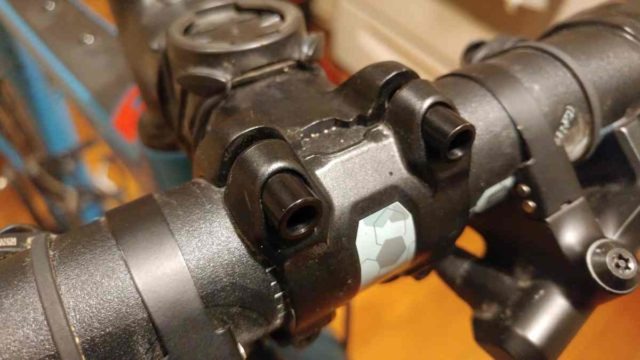 Supplied spacers are installed to provide clearance for the FormMount to affix to the stem.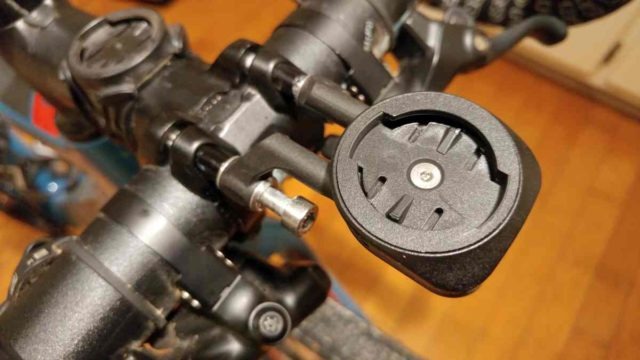 Fixing bolts are in place with the FormMount, all that remains is to tighten the bolts down appropriately. Note the fixing bolt at the centre of the Garmin mount. The mount can be swapped for a Wahoo compatible mount, whilst the bottom piece can be swapped for the Light / Camera mount (more about that further down).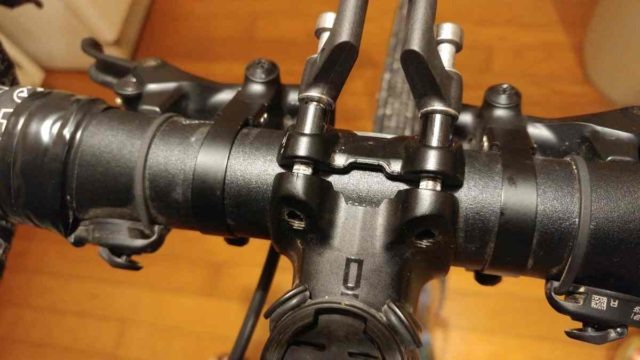 Another view before everything is tightened down.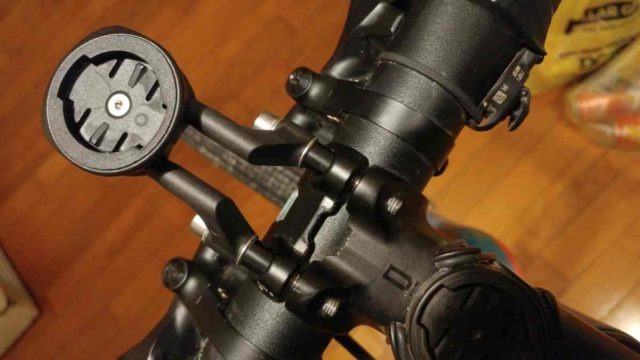 Installed and ready to go.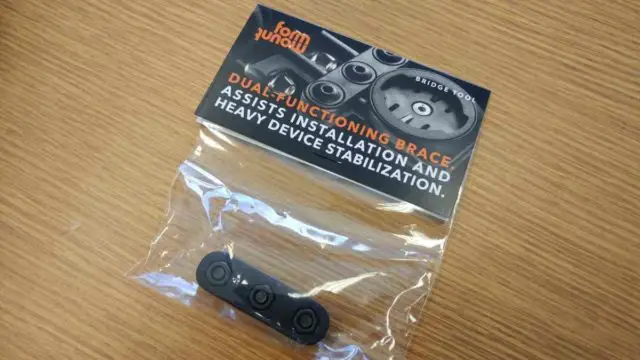 To resist twisting of the FormMount's outrigger arms during installation, F3 recommends installing the Bridge Tool. It also doubles as a stiffener for optional, heavier objects that may be slung beneath the FormMount with an appropriate adapter.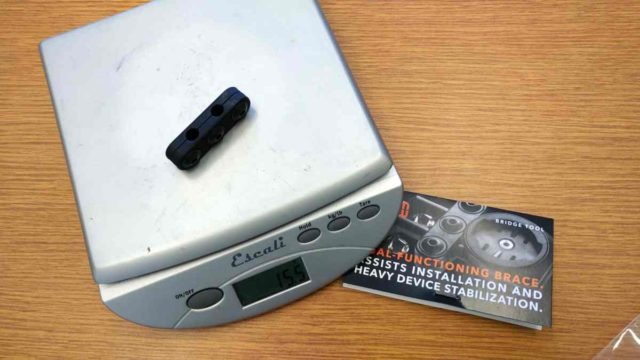 The Bridge Tool adds 15 – 16 grams to the unit weight, but I managed to install the FormMount sans Bridge Tool… until it came time to install a GoPro camera later on.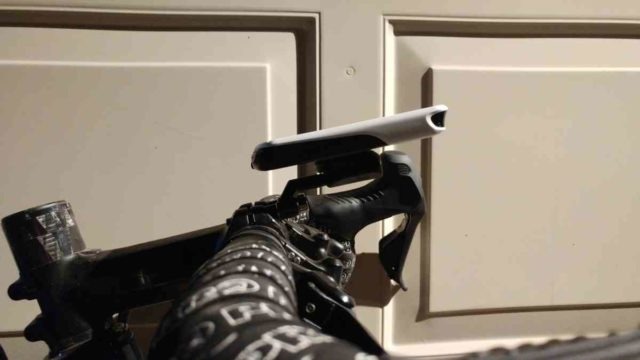 The Garmin 1030 doesn't win any contests for aerodynamic svelte, but it sits at a perfect angle for easy viewing.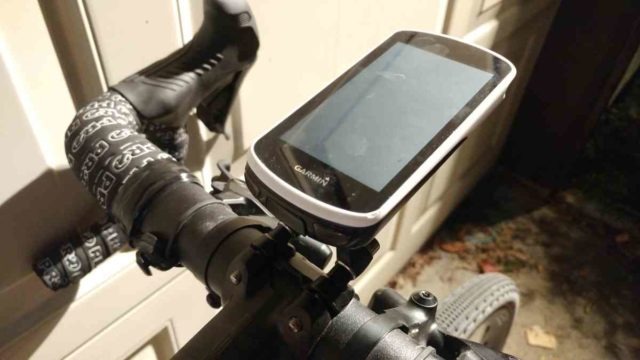 Additionally, Garmin's touch screen is easy to reach in this more upright position. It should be noted Garmin's extended battery designed for the 1030 and 830 are not compatible with FormMount.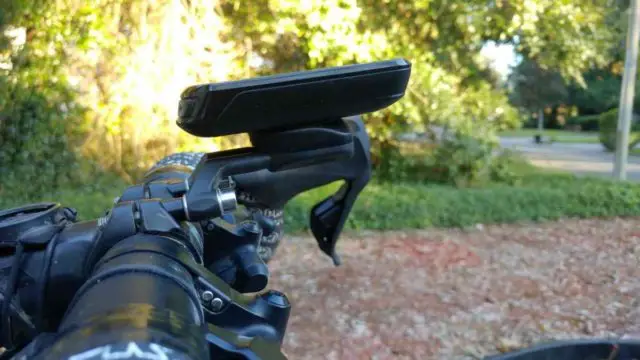 Above, how the Garmin 830 looks on the FormMount.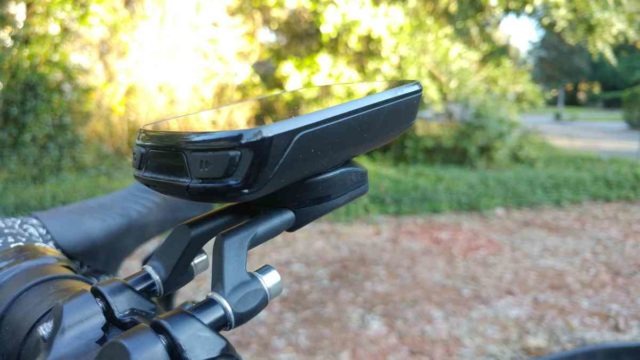 Another angle of the Garmin 830.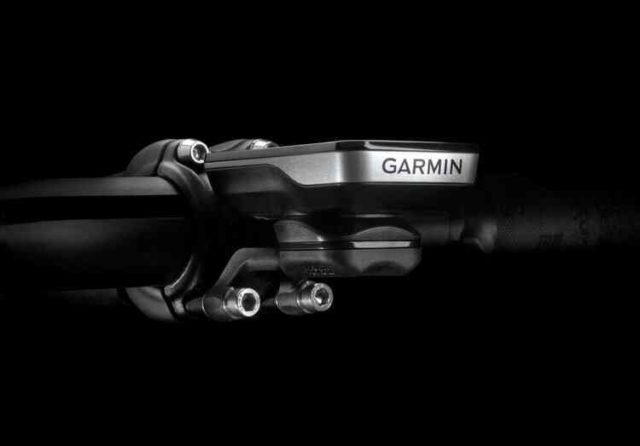 Above, how a Garmin computer looks mounted in the lower position. Photo provided by F3 Cycling.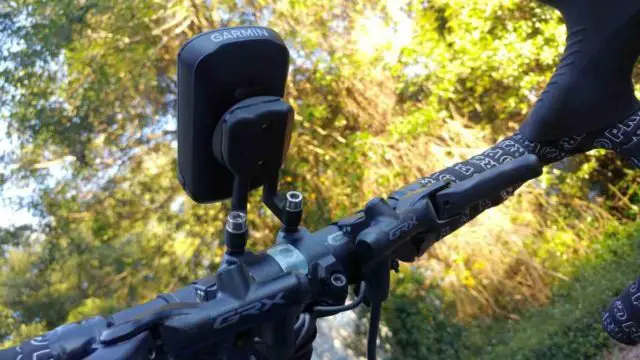 Above, the bottom half of the FormMount interface can be swapped for the Light / Camera component.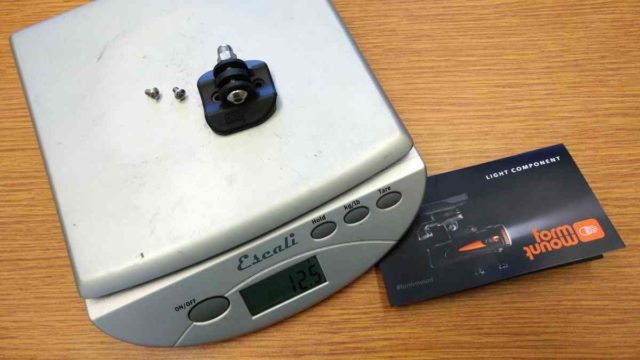 Above is the Light / Camera component that adds 12 to 13 grams. Unfortunately, my go-to light for now, the Ravemen PR1600 didn't ship with the matching interface, so I was unable to test a light slung beneath the FormMount.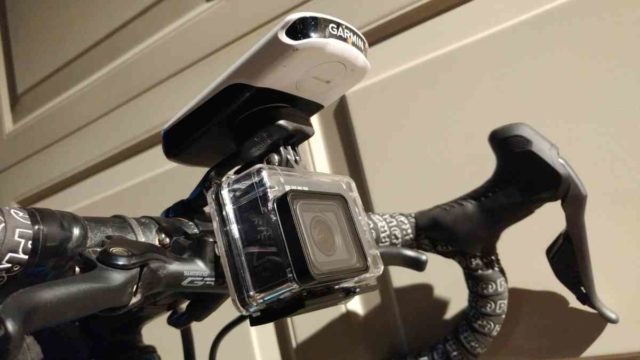 But, I did sling a GoPro Hero 7 beneath the FormMount. Not pictured in the photo above is the Bridge Tool. For a shake-free video, the Bridge Tool was needed.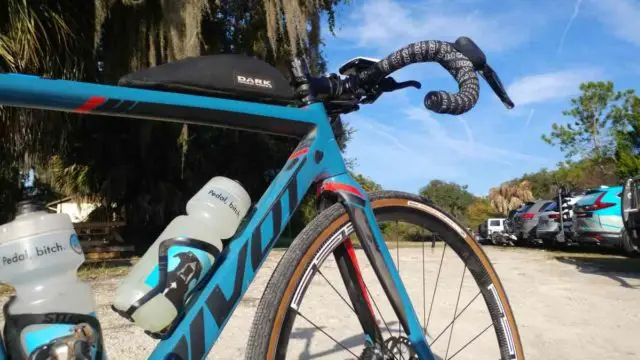 So, how does the FormMount perform? I took it along on my Pivot Vault review bike, for several gravelly road rides. With the heft of a Garmin 1030 jutting out, the mount was stable, and the stem bolts stayed in place. I'll admit to being nervous about substituting stem bolts and carried the original bolts in the event I had to ditch the FormMount, but that never happened.
The GoPro Hero 7 camera was stable once the Bridge Tool was installed. Considering how much real estate is taken up on the Vault's 40cm PRO Discover handlebars with GRX Di2 and sub-brake levers, the FormMount is a winner. It kills the need for yet another handlebar mount to sling the camera and if I had a suitable interface for my light, it would be even better.
The fun doesn't end there, F3 Cycling has two more mounting options.
FormMount Phone
Yours truly is not a fan of attaching smartphones to bikes, but there are plenty of people who are. Consequently, I didn't review this item but wanted to include it for interest's sake.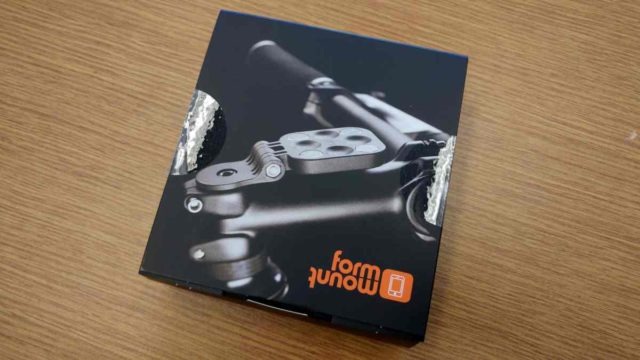 "Now you, your phone and your bike can all have an unbreakable bond. FormMount Phone's strap-free interface uses 4 neodymium magnets to create incredibly strong docking while the twist & lift design provides an effortless release."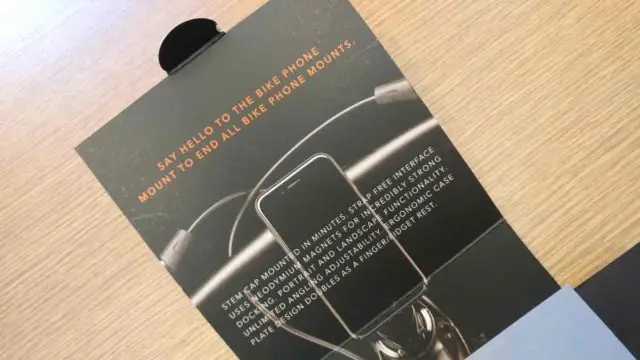 FormMount Phone mounts to the top of one's steerer tube.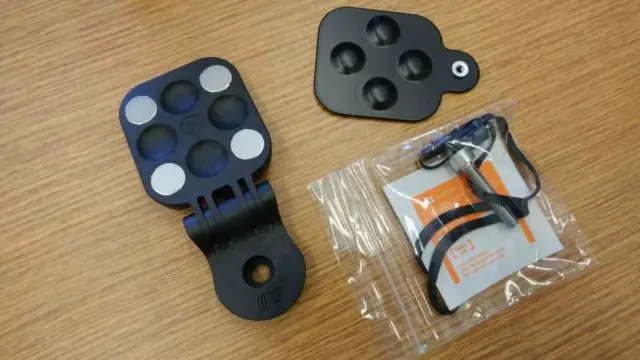 Whilst I didn't review FormMount Phone, I did test the strength of the magnets… there is no effin way that bond is being broken in all but the worst of crashes. Fingers crossed nobody has to find that out.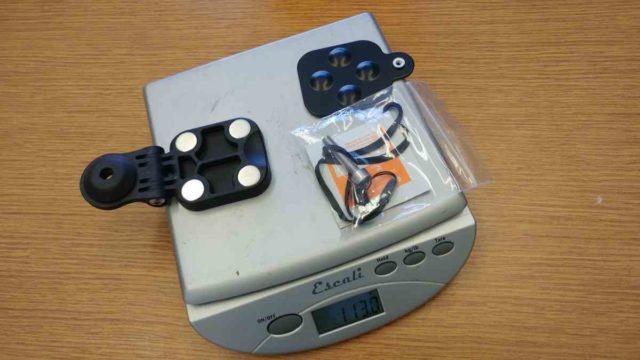 FormMount Phone will add 113 grams to your bike, including the tether.
FormMount OTS
The final offering from F3 Cycling is the FormMount OTS, that like the FormMount Phone, utilizes the bike's steerer tube to connect a GPS navigation device.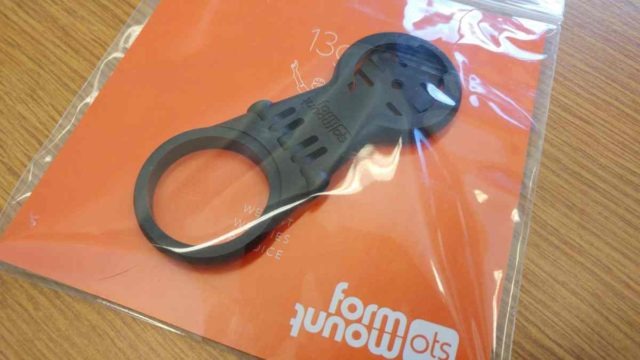 For now, only Garmin compatibility is offered but Wahoo is coming.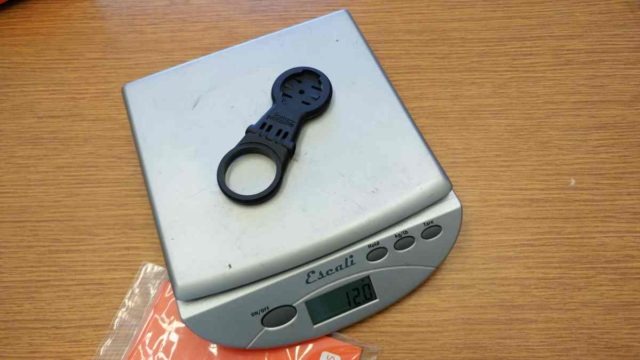 FormMount OTS lives up to its claims of possibly being the lightest third-party Garmin mount on the market. 13 grams is the claimed weight, but my sample weighed one gram lighter. Nice!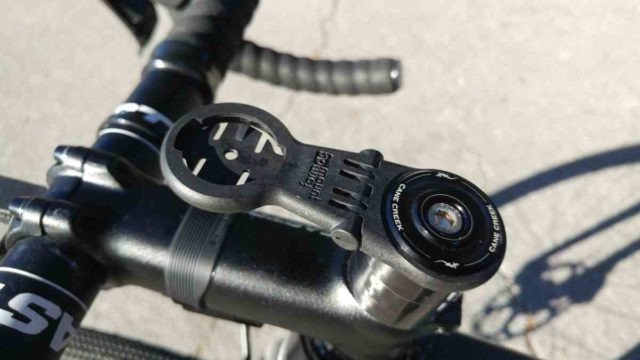 Pardon the extended steerer tube on this review bike (it's bad form to cut steerers on these bikes short), but the FormMount OTS was a snap to install. Loosen your stem steerer bolts, remove the top cap, remove a steerer spacer (about 5mm), install FormMount OTS, re-install the top cap, tension headset with the top bolt and tighten the stem steerer bolts appropriately.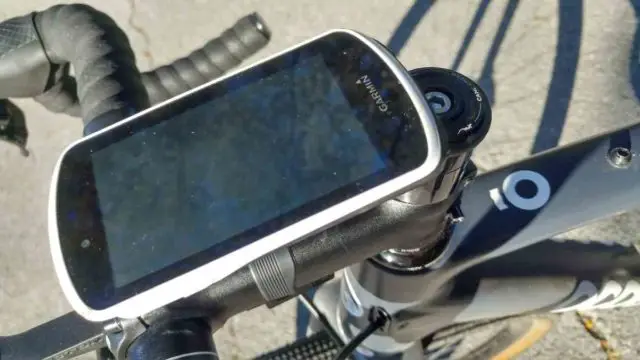 The angle of the FormMount OTS can be adjusted courtesy of the pivot bolt, and once it is set, it isn't going to move, even with a weighty unit such as a Garmin 1030 sitting atop.
Definitely a nice little accessory and one that keeps it simple and lightweight.
F3 Cycling prices their component line as follows:
FormMount – $US 59.95
FormMount Phone – $US 49.95
FormMount OTS – $US 39.95
Visit F3 Cycling's website for prices on their accessories and more information.