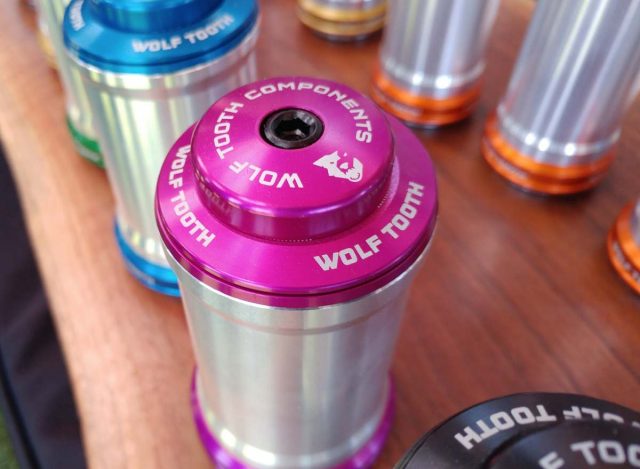 Gravel Cyclist has reviewed several Wolf Tooth products in the past, from the original Roadlink, to the B-RAD and most recently, the Master Link Pack Pliers. All of these products fill various niches relating to the bicycle, so the announcement and current availability of an almost complete line of headsets is a slight change in direction for the Minnesota-based company.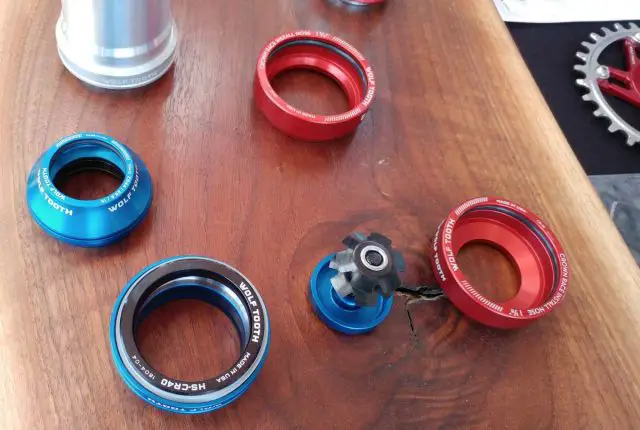 "Wolf Tooth Precision Headsets are machined in the USA out of aircraft grade aluminum with superior sealing for protection against the elements. Available in a variety of colors to add some style to your bike."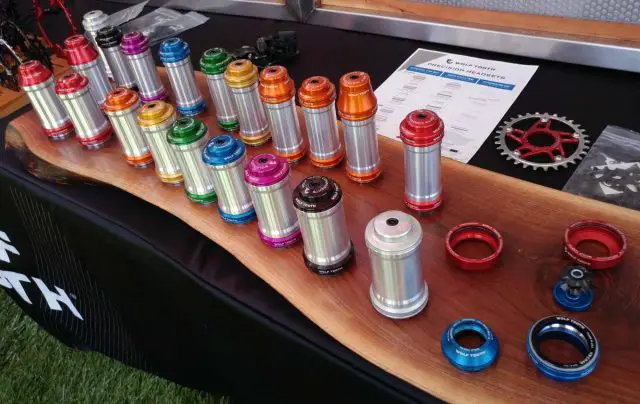 The range covers external cup, zero stack and integrated headsets. Stainless steel bearings are by Enduro, a very reputable name.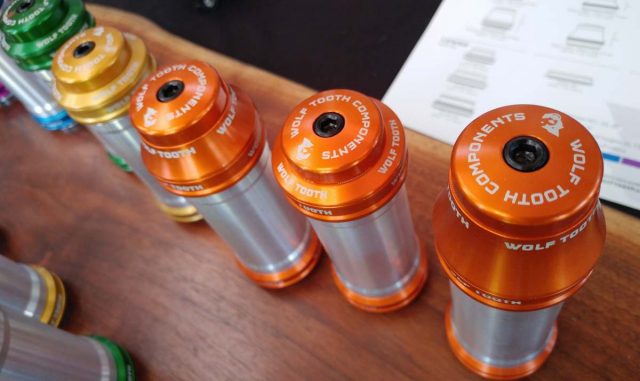 Personally, I miss the days when external cup headsets were the norm and only choice… fewer choices and less chance of buying the wrong headset! But chapeau! to Wolf Tooth for covering all bases and offering colour!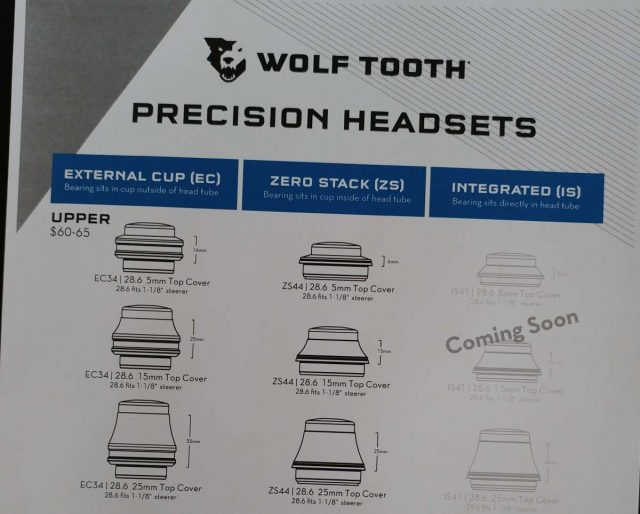 As indicated by the handy, albeit crappy photo of Wolf Tooth's chart above and below, one can mix and match upper and lower headset pieces.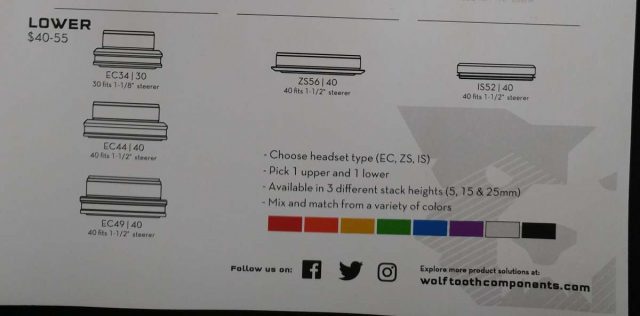 USA-themed headset anyone, or perhaps a Rasta variant! Yours truly will take green and gold all day, the colours of Australia! The available colo(u)rs are black, silver, red, green, orange, purple and gold.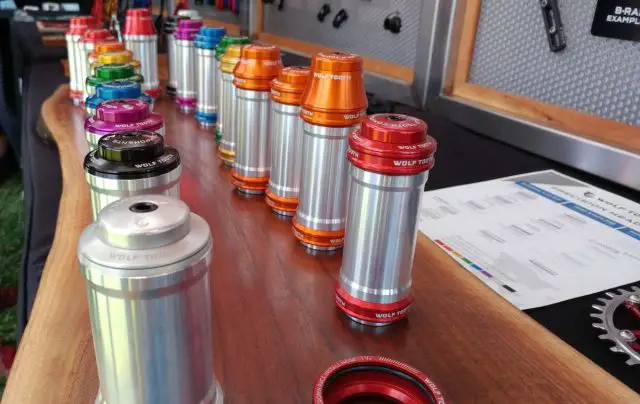 Upper assembly features:
Signature 5 mm integrated spacer plus stem cap with an aluminum bolt and a star nut*
5, 15 and 25 mm stack height top caps
O-ring seal prevents water intrusion around the steerer tube
Custom molded upper lip seal provides additional protection for upper bearing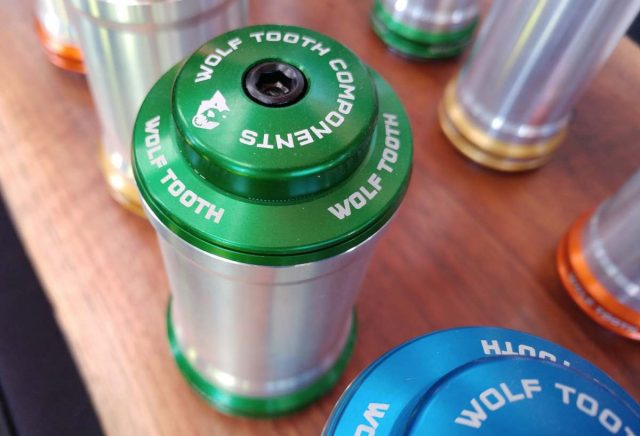 Lower assembly features:
Custom molded dual lip seal on the crown race to protect lower bearing in the toughest conditions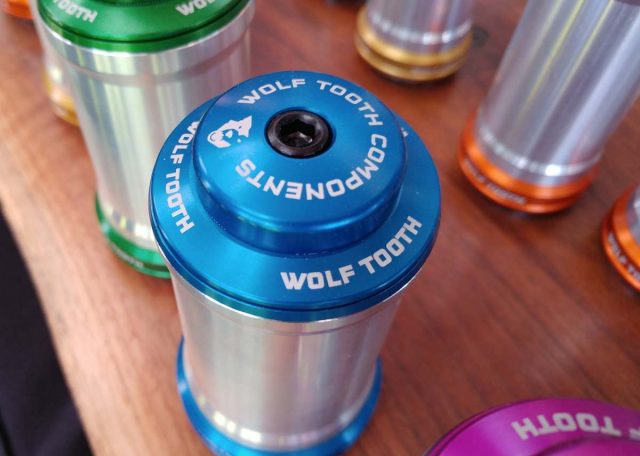 Headset uppers are priced at $US 64.95 ($US54.95 for zero stack) and lowers, $US 54.95.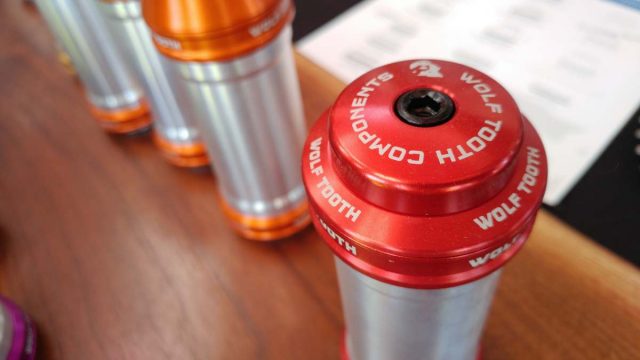 Further information is available at the manufacturer's link below.
* Not recommended inside a carbon fork steerer tube.